Year-end crunch biggest test yet for Healthcare.gov
December 2, 2013 - 2:56 pm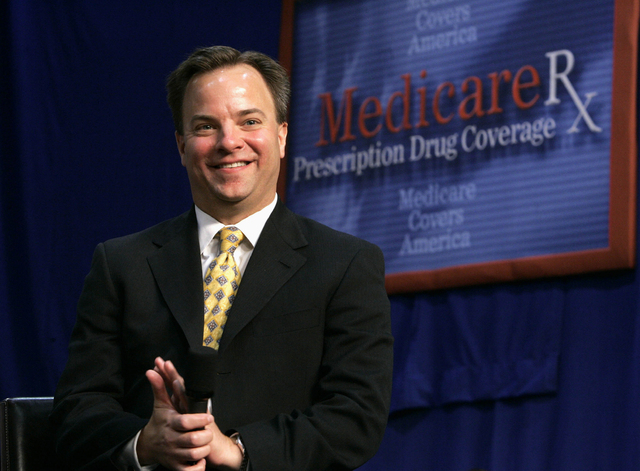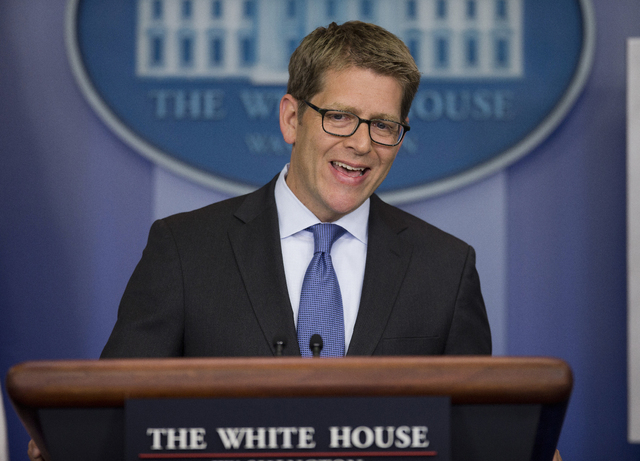 WASHINGTON — President Barack Obama's new and improved health care website faces yet another test in just a couple of weeks, its biggest yet. If HealthCare.gov becomes overwhelmed by an expected year-end crunch, many Americans will be left facing a break in their insurance coverage.
Until now, the main damage from the website's technology woes has been to Obama's poll ratings. But if it chokes again, it will be everyday people feeling the consequences.
Some of those at risk are among the more than 4 million consumers whose individual policies have been canceled because the coverage didn't comply with requirements of the new health care law. A smaller number, several hundred thousand, are in federal and state programs for people whose health problems already were a barrier to getting private insurance before the overhaul.
"The chances are almost 100 percent that someone who would like to continue coverage next year and intends to secure it is not going to be able to do it," said Mark McClellan, who oversaw the rollout of the Medicare prescription drug benefit under President George W. Bush.
"It's important to recognize that none of these programs are going to work perfectly from the start and a big part of implementation is having mechanisms in place that anticipate problems and help mitigate their effects," added McClellan, now a health care policy expert with the Brookings Institution think tank in Washington.
But on Monday, administration officials projected renewed confidence that they're on top of things. White House spokesman Jay Carney declared that the federal site serving 36 states got 375,000 visitors by noon.
Even as fixes continued on back-end features of the system, enrollment counselors said the consumer-facing front end was working noticeably better — but still was not free of glitches or delays. As Carney acknowledged, some of Monday morning's visitors were shuttled into a queue and advised when to return for speedier service. That's actually an improvement to handle high volume, he said.
In the central Illinois city of Mattoon, enrollment counselor Valerie Spencer said she and her team finally signed up their first person in the days leading up to Thanksgiving. Now they have a half-dozen success stories and dozens of consumers with appointments to finish applications at the Sarah Bush Lincoln Center, a small hospital serving the region.
The health care law offers subsidized private insurance to middle class people who don't have access to job-based coverage. The White House is aiming for 7 million people to enroll for private plans through new state-based marketplaces also called exchanges. Low-income people will be steered to an expanded version of Medicaid in states accepting it. People have until Dec. 23 to sign up for coverage that starts on Jan. 1.
"It's crunch time and a lot of people are really nervous," Spencer said.
An even bigger enrollment surge is expected the first part of next year, ahead of a March 31 deadline to avoid the law's tax penalties for those who remain uninsured.
In Beverly Hills, Fla., north of Tampa, self-employed real estate appraiser Tom Woolford said he was finally able to get all the way through the process Sunday and enroll in a Blue Cross Blue Shield plan. Except nothing happened when he clicked a link to pay his first month's premium.
"As far as I know, I am in orbit someplace and nobody's got a transponder on me," said Woolford, who was otherwise pleased with the plan and his costs. He'll give it a week and see if the health plan reaches out to him.
If consumers still have unresolved issues, so do the feds. Among them:
THE BACK ROOM
Private insurers complain that much of the enrollment information they've gotten on individual consumers is practically useless. It is corrupted by errors, duplication or garbles. Efforts to fix underlying problems are underway, but the industry isn't happy with the progress and is growing increasingly concerned.
Over the weekend, as government officials trumpeted improvements to the website, the leading industry trade group pointedly called attention to the data mess. The president of the largest health insurance trade group said the website fix won't be complete until the entire system works from end to end. Karen Ignagni, president of America's Health Insurance Plans, raised the prospect that consumers might not be able to get access to needed benefits Jan. 1.
"There really needs to be an intense focus now on the back end of the process," said Joel Ario, who oversaw initial planning for the insurance marketplaces in the Obama administration and is now a top consultant with Manatt Health Solutions.
Administration spokeswoman Julie Bataille said that's already happening. More than 80 percent of insurers' problems were due to one bug that affected Social Security numbers, she said. That's been fixed.
CRAFTING A NEW PITCH
Largely because of the federal website problems, major advertising campaigns encouraging everyone from the young and hip to the middle aged and health conscious to enroll have been put on hold.
The worry now is that the technology debacle may have done lasting harm to the outreach plan. And even a revamped website with new bells and whistles is going to have to compete for attention with the year-end holidays.
"The real question in my mind is can they turn around the messaging?" said Caroline Pearson, who is tracking the overhaul for Avalere Health, a market analysis firm. "They've had eight weeks of terrible press. Can they begin to reach out with a message of things are fixed and we're back on track?"
It's unclear how much candor will creep into the pitch. Some enrollment counselors feel a need to acknowledge the problems.
Looking back on the weeks of failed attempts to enroll people through the marketplace, Spencer, in central Illinois, laments the feelings of broken trust.
"We told them we were here to help them and we (couldn't) help them," she said.
Still, some people returned again and again to keep trying to get through the process. "They keep trusting us and they keep coming back," Spencer said.
———
Associated Press writers Carla K. Johnson in Chicago and Marco Mulcahy in New York contributed to this report.