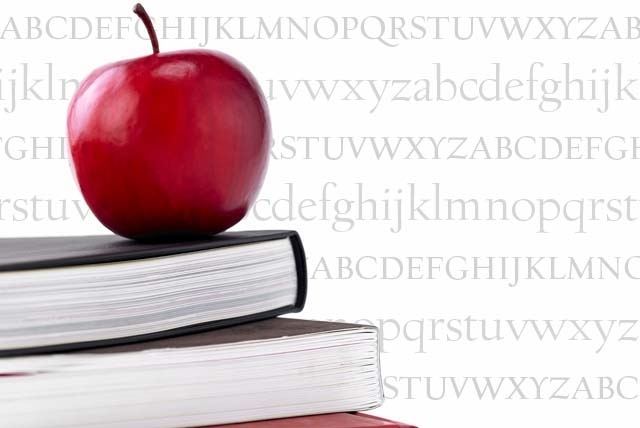 Nevada needs another education panel about as much as it needs another wildfire. The state's flow chart of school commissions and councils, and how they interact with one another, looks like something out of a Sunday "Dilbert" comic strip. Obviously, this bureaucratic maze hasn't served Nevada students especially well.
Yet some advocates of school reform are betting that a new board can help turn around Nevada's dismal K-12 English Language Learner achievement.
Over the past two weeks, I've written about ELL instruction, why improving it is so important to the state and what our elected officials and schools are (or aren't) doing about it. In a nutshell, the Clark County School District's awful 62 percent graduation rate would approach the national average of about 75 percent if not for the performance of ELL students. More than one in five school district students doesn't speak English at home, and about 60,000 of those students (nearly 90 percent of all ELL kids) are Spanish-speakers. By the eighth grade, only 3.3 percent of the district's ELL students can read English at grade level, and their graduation rate is 23 percent.
The system's failure to educate these children anchors statewide achievement data, creating the false impression that all Nevada schools are terrible, greatly hindering efforts to lure new industry. Case in point: CNBC last week released its annual Top States for Business rankings, and Nevada placed 46th overall behind a dead-last rating in economy and education.
The school district got almost $20 million in new funding for ELL initiatives this school year, which will be poured into 14 "Zoom Schools," leaving ELL education unchanged across the system's roughly 340 other schools. ELL students are mainstreamed with English-proficient students, often with a teacher who isn't bilingual and has no specific training in ELL instruction. To its detriment, the district offers no intensive English instruction and nothing approaching immersion for ELL students.
Aside from putting new money into ELL, the Legislature and Gov. Brian Sandoval backed Senate Bill 504, which creates the English Mastery Council, an appointed board charged with examining ELL education in Nevada and recommending reforms to the State Board of Education and, ultimately, the Legislature and the governor.
Sylvia Lazos, a UNLV law professor and co-founder of a reading skills partnership between UNLV and the school district, worked with Assemblywoman Olivia Diaz, D-North Las Vegas, in writing SB504. She says the council is exactly what Nevada schools need because current ELL performance cries out for a detailed review and change.
"The Clark County School District needs so much more than additional bags of gold," Lazos said. "It needs a rethinking of systems from top to bottom. One doesn't go without the other."
Lazos pointed to last year's report from consultant Aida Walqui, who blasted the Clark County School District's ELL instruction, writing that "low expectations and perceptions of students as deficient are pervasive throughout schools visited," that she saw "little evidence that teachers design instruction to challenge and support English Language Learners," and that the school district's resistance to creating bilingual programs for its huge numbers of Spanish-speaking students was "a wasted opportunity."
One obvious place for the English Mastery Council to start: The way we train teachers. The state puts an emphasis on certification in Teaching English as a Second Language, but current TESL standards are "a joke," according to Seth Rau, policy director for education advocacy group Nevada Succeeds. It takes four undergraduate college courses that emphasize pedagogy but require no classroom observations. Lazos agreed that adding a clinical component to the TESL endorsement would help better prepare teachers and improve ELL instruction.
But can we expect Nevada's higher education and K-12 systems to embrace this kind of critical examination and change — or, better yet, move away from credentialism completely — if education professors and establishment insiders are part of the English Mastery Council?
The membership of the 16-member council breaks down as follows: the state superintendent; a county school board trustee; two higher education system officials; two teachers nominated by the state teachers union; two parents or guardians of ELL students; two school-level administrators (such as principals); two district-level administrators; two experts in ELL instruction; and two members of the general public. That seems stacked toward the status quo.
"I think it depends greatly on who is framing the agenda," said Alexis Gonzales-Black, a reform-minded, elected member of the State Board of Education. "I think with the inclusion of the new state superintendent, two experts in the area of public policy, members of the public, and parents and community members that reflect the geographic and ethnic diversity of the state, we have a good chance that their work will reflect a progressive agenda."
Gonzales-Black is "a strong believer" in bilingual immersion, an approach that is working well in Houston and other school systems around the country. "I think the English Mastery Council's insights will help us determine if this is the right strategy for Nevada."
One plus about the council: It goes away in 2019, per SB504, a sunset provision pushed by Gonzales-Black. "We need meaningful change in the direction of ELL learning, not simply another board."
It would be helpful if at least two of those council members had experience with military and Mormon mission language schools. They seem to do a much better, faster job of teaching their charges a new language than Nevada schools.
Here's hoping we don't have to wait long for major ELL change.
Glenn Cook (gcook@reviewjournal.com) is the Las Vegas Review-Journal's senior editorial writer. Follow him on Twitter: @Glenn_CookNV. Listen to him Mondays at 4 p.m. on "Live and Local with Kevin Wall" on KXNT News Radio, 100.5 FM, 840 AM.
Related Columns
July 7:
New English Language Learning money, not much change
June 30:
As English Language Learning goes, so goes Nevada