COMMENTARY: Don't ignore mental health issues at graduation time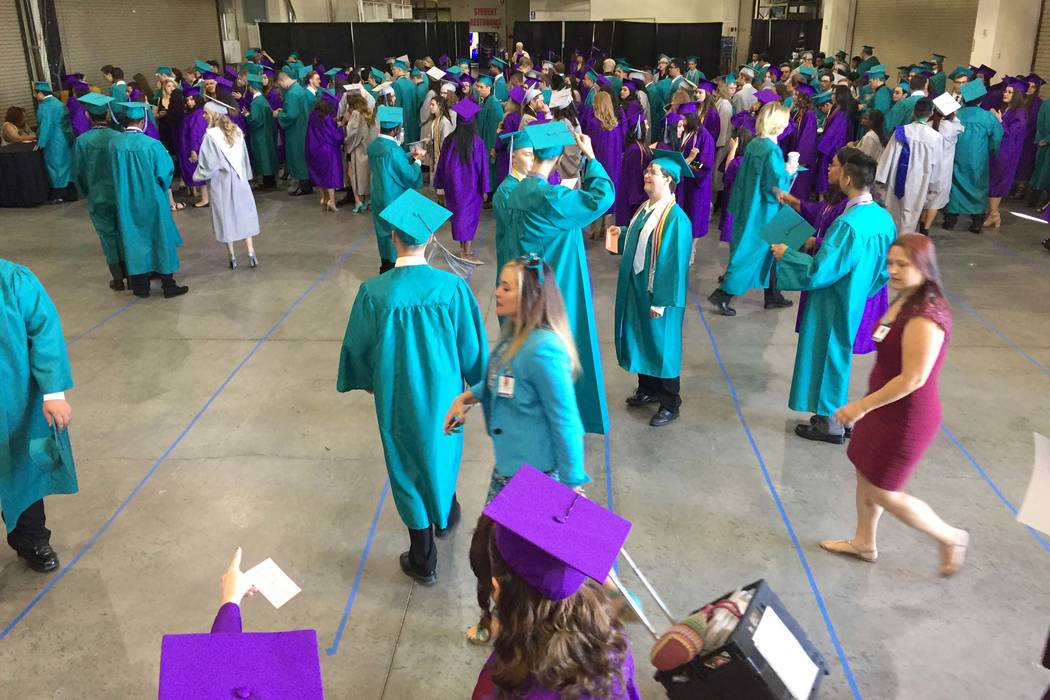 In May, thousands of families in Nevada will gather in gymnasiums, fields or arenas to celebrate high school and college graduations. It will be a time to enjoy a major milestone in their child's life.
It will also be a time of stress and potential mental-health issues, as May is National Mental Health Awareness Month. I know because my son, Avery, graduated from UNLV in May 2017. Two months later, he had a major depressive episode and took his own life.
Our family was stunned and saddened by what happened to our son. Avery went from happy and confident to sad and suicidal. In a matter of weeks, it quickly became apparent how little we knew about mental illness and depression, in general.
One in four young adults between the ages of 18 and 24 has been diagnosed with mental illness, and more than 10 percent reported being diagnosed or treated for depression, according to the National Alliance on Mental Illness. These life-threatening conditions contribute to an average of 7 percent of college students who seriously consider suicide, making the disease the third-leading cause of death on college campuses.
Sadly, schools have very few resources to combat mental health issues. Within weeks after our son's death, UNLV began adding a $25 fee to its spring and fall tuitions to help pay for mental health services, according to media reports. The fees pay for up to 12 mental-health appointments for each student per semester. Prior to this, the average wait time for a counseling appointment was four to six weeks.
The American Foundation for Suicide Prevention says there is no single cause for suicide. In most instances it occurs when stressors and health issues converge to create a feeling of hopelessness and despair. As a society, we are making progress but have a long way to go in addressing these issues.
The Nevada Office of Suicide Prevention recently reported that the suicide rate among teenagers and children in Nevada nearly doubled between 2017 and 2018. And according to the Centers for Disease Control and Prevention, Nevada ranks sixth nationwide in suicides.
This is why it's so important to support Senate Bill 204, introduced during the 2019 legislative session by state Sen. Pat Spearman, D-North Las Vegas. It would require all state school districts to adopt suicide prevention and intervention policies and to develop courses to address mental health issues.
Additionally, the ratio of school counselors to students needs to be improved. The American School Counselor Association and the American Medical Association believe there should be a ratio of one counselor for every 250 students. In Clark County, sadly, it's one counselor for every 2,200 students.
More aggressive programs are urgently needed to fight the growing scourges of depression and suicide to prevent what happened to my family from happening to others. With everyone working together, we can help remove the stigma around depression and make the conversation less awkward.
Together we can improve the odds for students by promoting better mental health.
Reggie Burton, owner of the Las Vegas public relations firm, RB Group — Public Relations, is the author of "This is Depression," a personal story.