COMMENTARY: Why do so many children lack the reading basics
August 13, 2018 - 9:00 pm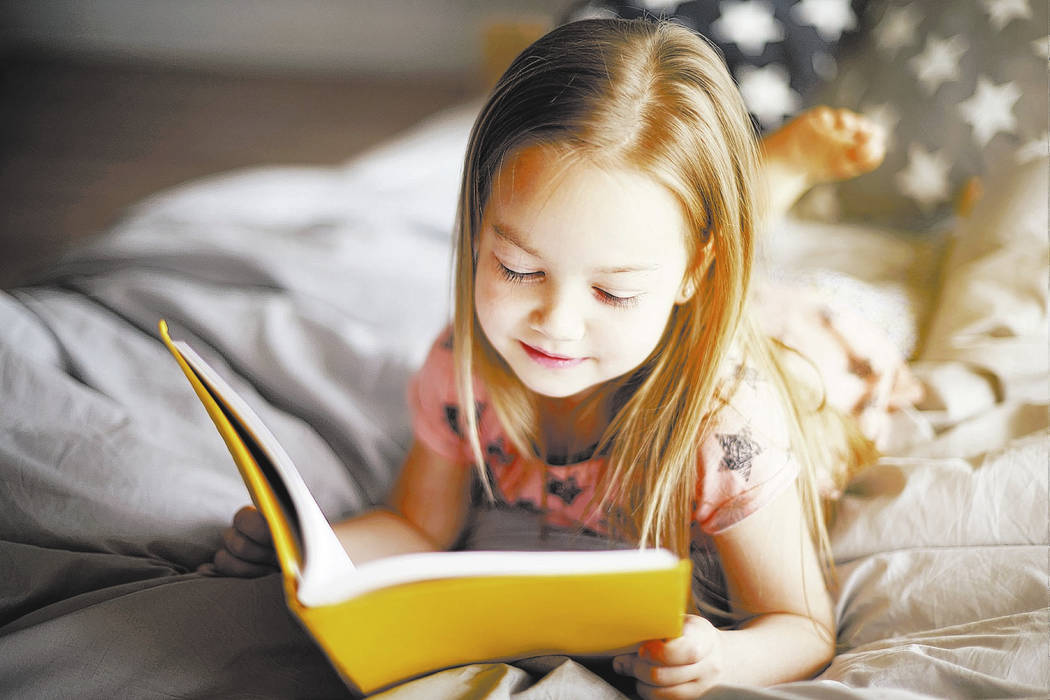 Listen in on any parent-teacher conference and you'll hear teachers asking, "What is your most pressing concern for your child?" Nine times out of 10, parents of elementary-school students will answer: "I want him/her to read better."
Difficulties with reading are a major roadblock to students' overall academic success, and the statistics are startling.
Nearly a third of all fourth-graders failed to reach a "basic" level of reading ability, according to a 2017 report by the National Assessment of Educational Progress' Nation's Report Card on Reading. And by eighth grade, nearly a quarter of students still didn't have such basic skills as identifying statements of a main idea, theme or author's purpose; making simple inferences from texts; or interpreting the meaning of a word based on how it is used.
Needless to say, these are averages — reading scores for black, Hispanic and Native American/Pacific Islander students are even lower. As a general rule, affluent white children are taught literacy skills at home and arrive at school largely able to read, whereas low-income children's parents expect that reading instruction will be the sole purview of the school.
This inconsistency in home support is magnified when you factor in the preparation that teachers bring to the singularly crucial task of reading instruction.
According to the National Council on Teacher Quality (NCTQ), 40 states (including D.C.) still either do not have sufficient licensing tests on the science of reading in place for elementary and special education teachers, or they have no test at all. And only 11 states have adequate tests for people applying to be elementary or special education teachers, even though 80 percent of students assigned to special education are there because of their struggles with reading.
States such as Iowa, Michigan, Montana, Nebraska and Nevada license both elementary and special education teachers without requiring them to pass assessments specific to reading instruction knowledge — as opposed to tests that assess it only as part of a language-arts exam that also includes topics such as grammar, spelling and writing.
To be fair, it might backfire if more states became increasingly rigorous in ensuring that teachers were better prepared to teach reading based on methods proven to yield the highest percentage of successful readers.
That's because only 37 percent of elementary and special education teacher preparation programs can provide evidence that they teach scientifically based reading methods to their teacher candidates, according to the NCTQ's new report, "Strengthening Reading Instruction through Better Preparation of Elementary and Special Education Teachers."
Yet teachers may bristle at more tests, more hoops to jump through and more barriers to overcome in order to get into the classroom. It's a fair complaint, given that most states (40) use the edTPA, a highly rigorous, subject-specific assessment in order to gain certification.
Still, having taken the edTPA within the past few years, I can tell you that it wasn't designed to test my ability to explicitly and systematically teach phonics skills and phonemic awareness, fluency, vocabulary and comprehension.
The disconnect between how teachers are trained and how states license them to enter classrooms are at complete odds with how we evaluate student academic growth over time. We're basically holding young students to a higher standard of proving proficiency via formal, standardized assessments than we do their teachers.
"If we are asking students to demonstrate their content knowledge, then we must ensure teachers have the content knowledge to teach," said Heather Peske, the senior associate commissioner at the Center for Instructional Support in Massachusetts, a state that sets the bar high on reading credentials for both elementary and special education teachers.
It seems like common sense that all states should require elementary and special education teacher candidates to prove they can produce the highest number of successful readers.
Contact Esther Cepeda at estherjcepeda@washpost.com.