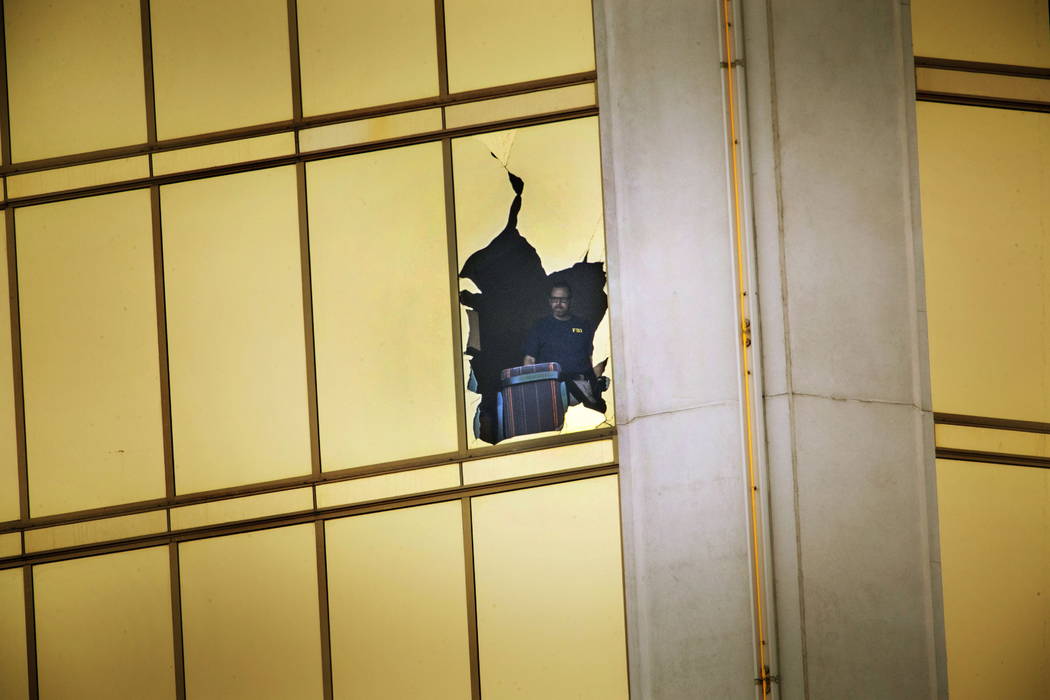 It took 10 years and the worst mass shooting in modern American history, but Nevada finally appears serious about requiring casinos to submit emergency response plans.
Gov. Brian Sandoval has said he will call for a discussion of the issue at the next meeting of the Nevada Homeland Security Commission.
In late December, Review-Journal reporters Jeff German and Anita Hassan revealed that it had been five years since a Strip casino has submitted such a plan.
A 2003 law required them to turn in the plans and any changes within three days. Yet Mr. German and Ms. Hassan found that the last time Mandalay Bay submitted a plan was in 2012. Over two dozen Strip casinos hadn't submitted a plan since 2008.
In addition, the state agency responsible for reviewing the plans showed little interest in actually doing so. "Bill Elliott, the division official responsible for overseeing casino plans, said he has not had time to read the plans over the years," Mr. German and Ms. Hassan wrote. "For the past four years, until last month, he was assigned to other duties and did not even verify that any plans had been submitted, he said."
Having access to these plans can give first responders crucial details, such as a casino's layout, as they respond to chaotic events. There is no evidence, fortunately, the lack of an updated plan hindered police response to the Oct. 1 tragedy.
After an initial spat of finger-pointing, Gov. Sandoval and Caleb Cage, chief of the Nevada Division of Emergency Management, have taken action. In a follow-up report earlier this month by Mr. German, Mr. Cage said that 80 of Nevada's 93 casinos had submitted updated plans. Mr. Cage's office requested them after Review-Journal inquires.
That's a good first step, but further diligence is required. Government auditors uncovered the problem in 2008, and state bureaucrats did just enough to get the auditors off their backs.
Consider that a private company making this mistake might go out of business or get sued. In the public sector, such indifference is likely to lead to a government agency getting more funding. All to make sure government officials actually follow the law.
This is an important issue to get right, and ensuring public safety is a proper role for state government. The Nevada Homeland Security Commission is next scheduled to meet next month. Gov. Sandoval and Nevada's leaders need to put a plan in place to overhaul how emergency management officials collect and review the reports.