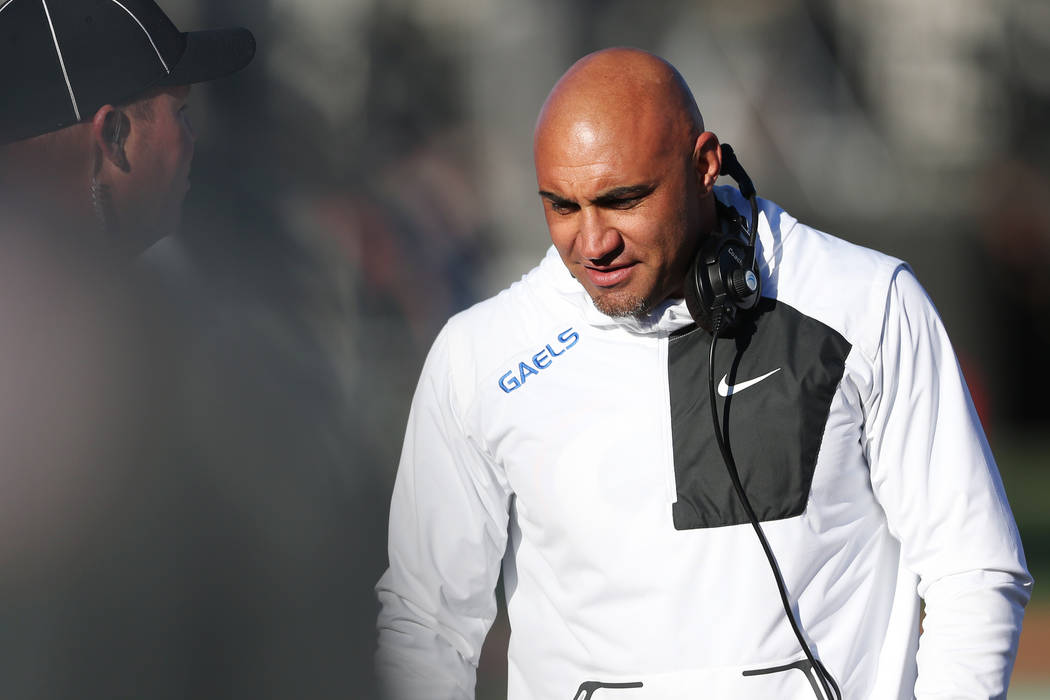 Back in October of 1984, Raymond Donovan became the first sitting Cabinet member to be indicted. Six months later, Ronald Reagan's secretary of labor officially resigned and was ordered to stand trial on larceny and fraud charges in connection with a New York City rail line project.
In 1987, a jury exonerated Mr. Donavan and seven other defendants. "Which office do I go to to get my reputation back?" he asked reporters following his acquittal.
It's a sentiment with which Bishop Gorman football coach Kenny Sanchez might today be familiar.
Last week, a former girlfriend of Mr. Sanchez retracted serious domestic violence allegations she had leveled against the state champion football coach. The charges led to his arrest and suspension. But in an affidavit released by Mr. Sanchez's attorney, the woman admits that he "never punched, pushed, scratched or grabbed me" last December, as she had previously maintained.
In an email to the attorney, the woman also said she had "made a bad judgment call and made up allegations of domestic violence against Kenny" Sanchez.
The details of any incident — if there truly was one — remain known only to Mr. Sanchez and his former accuser. Perhaps more facts will emerge. But this controversy highlights the dangers of allowing the urge to exercise immediate judgment overrun the presumption of innocence.
Domestic violence charges must be vigorously investigated, of course. The complicated dynamics at play sometimes lead victims to change their stories. But those who willfully concoct false allegations as a weapon against a former partner do a disservice to the many real victims of this scourge and exploit the resources of the judicial system.
"We do feel that when people file false accusations there needs to be a consequence for that," said Liz Ortenburger of Safe Nest.
A Clark County prosecutor told the Review-Journal that she'll continue to pursue the case involving Mr. Sanchez. But if it turns out that he has been falsely smeared, the district attorney's office shouldn't be reluctant to file charges against his accuser.