Poll: Cutting Planned Parenthood over abortion issue could carry political cost for Dean Heller
January 12, 2017 - 9:00 pm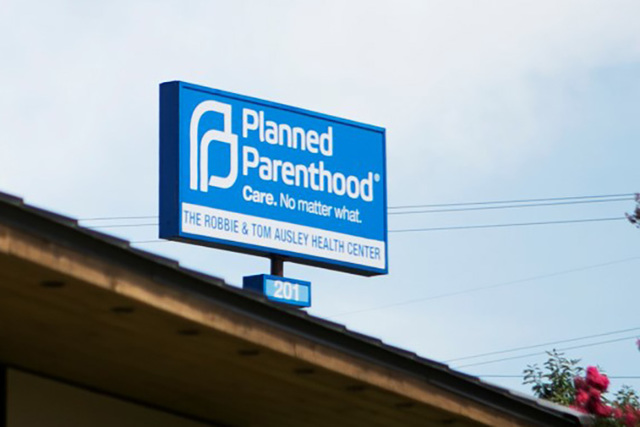 With a new Republican Congress sworn in — and a new president on the way — the thorny issue of government funding for Planned Parenthood is about to hit the top of the legislative agenda.
President-elect Donald Trump has praised Planned Parenthood for providing health care, but nonetheless said he supports defunding the group so long as it continues to provide abortions. (Planned Parenthood's 2014 annual report has said abortion constituted just 3 percent of its services.)
The push to end federal support for the organization gained momentum in 2015, after undercover videos allegedly showed Planned Parenthood officials discussing the sale of fetal tissue to researchers, which is illegal. Democrats and President Obama stood in the way, however.
Now, those favoring defunding will find a mixed reception in Nevada's delegation. Reps. Dina Titus, Ruben Kihuen and Jackie Rosen are all no votes, while Rep. Mark Amodei voted in 2015 to defund the organization.
In the Senate, newly elected junior Sen. Catherine Cortez Masto has already issued a statement opposing the effort. "Since Republicans also want to slash funding for community health centers, they will have to explain why they want to deny so many American families affordable access to services like cancer screenings, birth control and [sexually transmitted disease] testing," Cortez Masto said.
And Sen. Dean Heller — who before he was elected to Congress said he was pro-choice — has consistently voted to deny sending taxpayer money to the organization.
"Senator Heller does not support federal funding for Planned Parenthood," said his spokesman, Neal Patel. He said there three Planned Parenthood locations in Nevada cities, but 18 community health care centers scattered across the entire state. These "centers provide comprehensive care for women across the Silver State, including those who live in rural, underserved, and urban areas," Patel said.
But a new poll shows defunding may be a danger for Heller as he gears up for re-election in 2018.
The poll of 600 likely Nevada voters conducted by Global Strategy Group (with a margin of error of plus or minus 4 percent) found 49 percent would be less likely to vote for a candidate who supported defunding Planned Parenthood, even if they agreed with that candidate on all other issues. And 47 percent of voters say they'd be less likely to vote for Heller's re-election if he voted to defund Planned Parenthood. Only 22 percent said a defunding vote would make them more likely to vote for Heller's re-election.
Overall, according to the poll, 57 percent of voters oppose efforts to defund the group, although the question didn't mention abortions.
And that's not the only one. Public Policy Polling recently completed a survey of 870 registered Nevada voters (with a 3.3 percent margin of error) that found 63 percent oppose cutting off funds. (The question also didn't mention abortion services.)
Although legal abortion has been settled law ever since 1973's Roe v. Wade decision, it has never been a settled issue. But defunding Planned Parenthood is simply a bad idea. The group gets 43 percent of its revenue from government health services grants and reimbursements, according to the 2014-2015 annual report. None of the federal funds can be used to fund abortions.
A hit to Planned Parenthood's budget would hinder the myriad other services the group performs, including breast exams, STD and cancer screenings and emergency contraception kits.
Eliminating funding for Planned Parenthood would certainly have a negative impact on millions of people, which is reason enough to not do it. But now there's a negative political impact to consider as well.
Steve Sebelius is a Review-Journal political columnist. Follow him on Twitter (@SteveSebelius) or reach him at 702-387-5276 or SSebelius@reviewjournal.com.