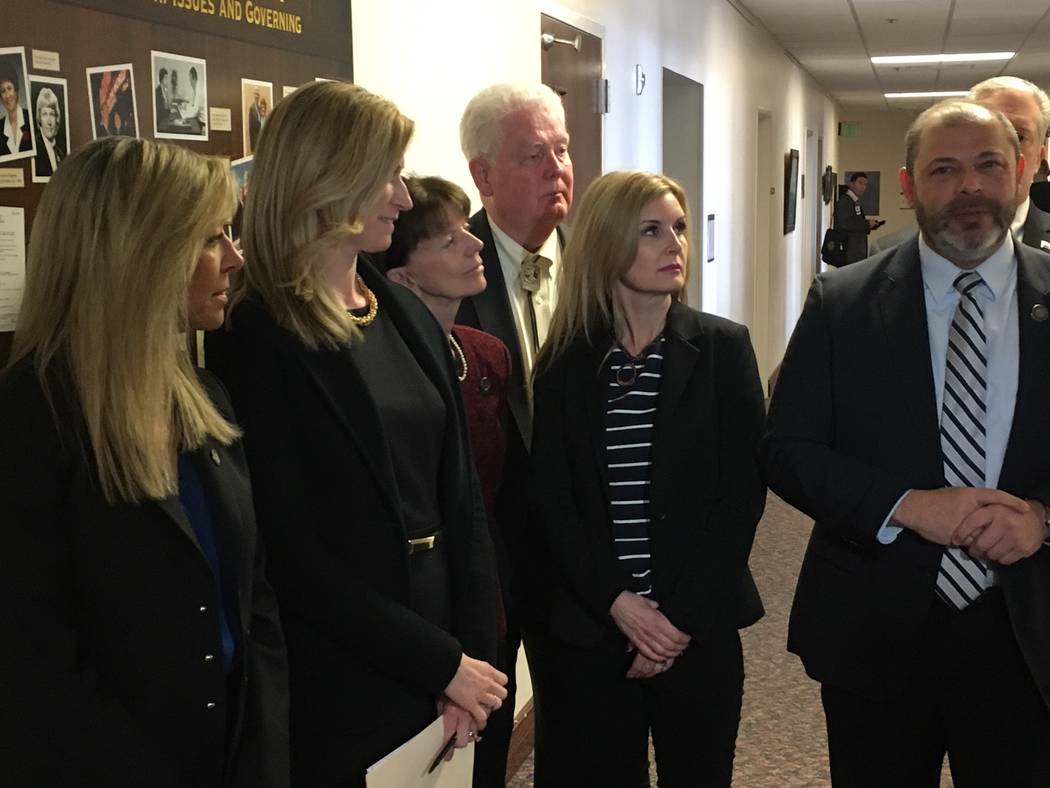 Here are three things to watch on day 103 of the 2017 legislative session:
1. Deadline day. Non-exempt bills have to be passed out of committee in their second house. Expect committees to meet throughout the day for work sessions on recently posted agenda items.
2. Busy floor sessions. With the end of session just over two weeks away, dozens of bills are scheduled for floor votes, including Assembly Bill 181, restoring felons' right to vote and serve on juries, and Senate Bill 265, on diabetes medication.
3. Prostitution penalties. Assemblywoman Jill Tolles, R-Reno, wants to increase fines and consequences for the customers of prostitutes. Assembly Bill 260 is scheduled for a work session in Senate Judiciary.
Contact Victor Joecks at vjoecks@reviewjournal.com or 702-383-4698. Follow @victorjoecks on Twitter.