3 things to watch for on Legislative Session Day 17
Updated February 22, 2017 - 5:58 am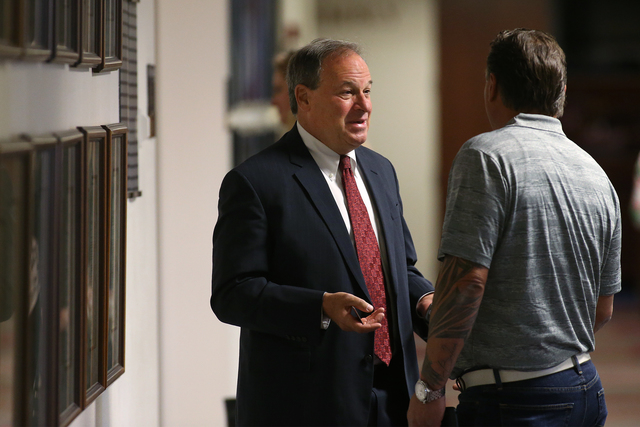 It's Day 17 of the 2017 Legislative Session. After a busy Tuesday, things calm down a bit for Wednesday.
Here's what to watch for.
1. A charter for Mesquite. Mesquite wants a charter. That's what would happen with SB56 being heard today in Senate Government Affairs. The charter would provide for a mayor and five council members.
2. Short-term lending. SB17, proposed by Treasurer Dan Schwartz and up today in Senate Commerce, Labor and Energy, would impose restrictions on short-term lenders, including limiting an individual's ability to get a short-term loan if he already has a short-term loan.
3. No special exemption for moviemakers. Proposed by the Governor's Office of Economic Development, AB6 would make motion picture companies obtain a business license. Good. Government shouldn't pick winners and losers. It's up in Assembly Commerce and Labor.
Contact Victor Joecks at vjoecks@reviewjournal.com. Follow @victorjoecks on Twitter.