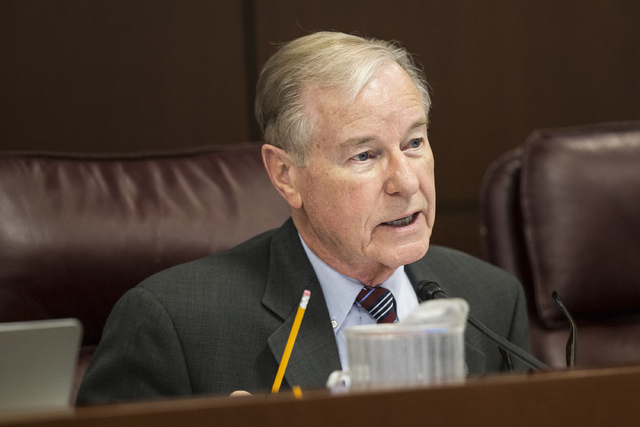 Here are three things to watch on Day 44 of the 2017 Legislative Session:
1. Popular vote for president. Assemblyman Nelson Araujo, D-Las Vegas, wants Nevada to join the national compact of states that would award their electors to the winner of the popular vote. AB274 is up in Assembly Legislative Operations and Elections at 1:30 p.m.
2. Transgender bullying. SB225, sponsored by Sen. David Parks, D-Las Vegas, would define as bullying any attempts by a charter or private school to keep a biological male who identifies as a female from using the girls' locker room, shower and bathroom. Senate Education will hear it at 3:30 p.m.
3. Regulating autonomous vehicles. The Department of Motor Vehicles wants the ability to create regulations for vehicles using an "advanced automated vehicle system" and "driver-assistive truck platooning technology." Assembly Transportation will consider AB68 at 3:15 p.m.
Contact Victor Joecks at vjoecks@reviewjournal.com. Follow @victorjoecks on Twitter.