3 things to watch for on Legislative Session Day 79
Updated April 25, 2017 - 6:02 am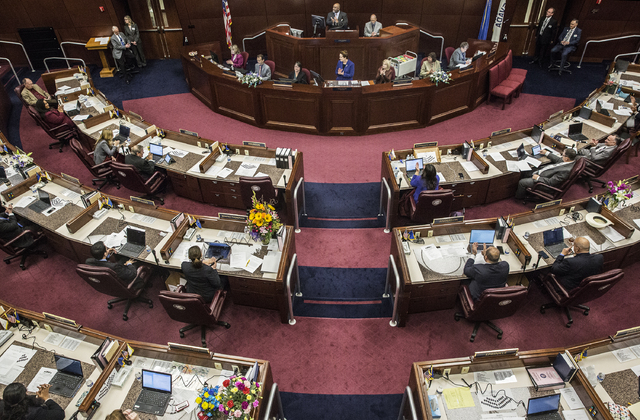 Here are three things to watch for on day 79 of the 2017 Legislative Session.
1. Deadline rush. A long day on Monday with multiple floor sessions doesn't mean lawmakers get to take it easy today. Non-exempt bills must pass their house of origin by midnight, so expect dozens of bills to receive votes.
2. Foreclosure Mediation Program. Senate Bill 490 would make permanent the Foreclosure Mediation Program, which delays a lender's ability to foreclose if the borrower stops making payments. The proposal by Sen. Becky Harris, R-Las Vegas, should be up on Senate floor.
3. Votes for ex-felons. Assembly Bill 181, sponsored by Assembly Speaker Jason Frierson, D-Las Vegas, would automatically give released felons the right to vote and serve on juries. It is likely to be up during one of the Assembly's floor sessions.
Contact Victor Joecks at vjoecks@reviewjournal.com or 702-383-4698. Follow @victorjoecks on Twitter.