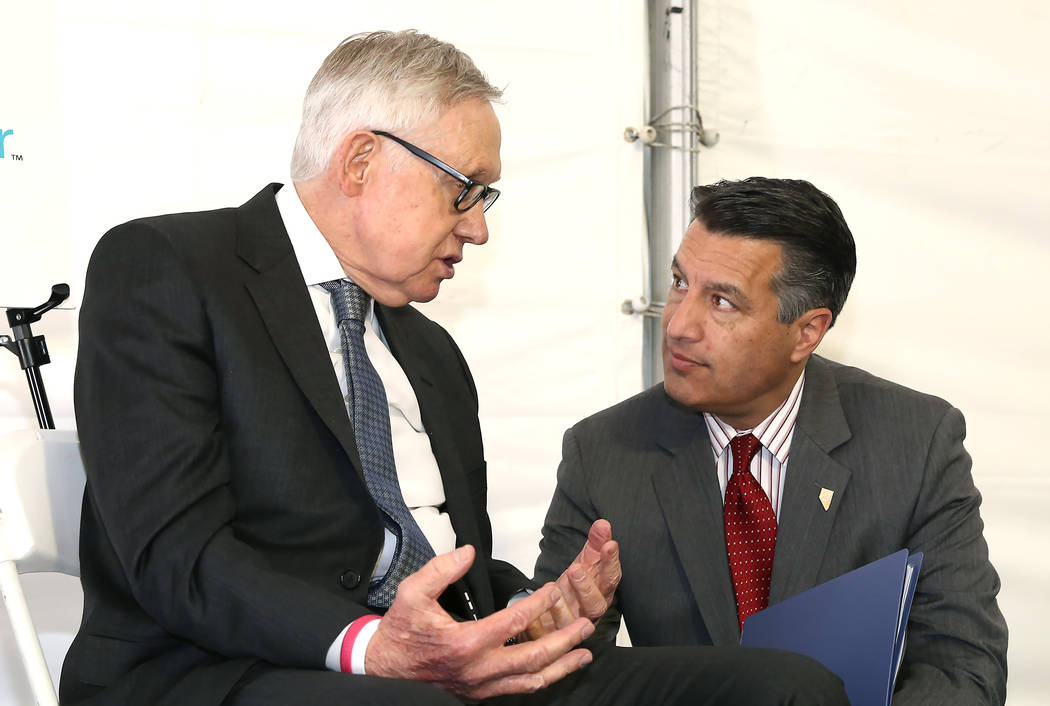 Some people go to great lengths to hide their intellectual dishonesty. Not the leaders of Culinary Local 226. Last week, they sent out a news release and invited Gov. Brian Sandoval to join the celebration of their glaring hypocrisy.
The occasion was the opening of the new Culinary Health Center, which Culinary described as a cutting-edge health care center for its members. In case you missed who it's for — and who it's not for — they plastered "Exclusively Ours" and "Not a Public Facility" on the doors. So much for their "health care is a right" rhetoric.
Then, at the same event where Culinary leaders bragged about their private property, they celebrated taking away the property of others.
During the recently concluded legislative session, the Culinary and its former political director, Sen. Yvanna Cancela, D-Las Vegas, waged an all-out assault on the property rights of the companies that produce diabetes medications. Because Culinary runs the Culinary Health Fund, it has a financial incentive to slow the rising price of insulin. Rather than negotiate a better deal by themselves, the union bosses turned to the force of government. Cancela sponsored SB265, which would have instituted price controls on diabetes drugs, forced companies to announce price increases and made companies disclose a host of proprietary financial information.
Sandoval vetoed a scaled-back SB265, although I'm told Sandoval would have signed the bill in exchange for Education Savings Accounts.
But once Sandoval turned his back on the ESAs he once championed, he made it clear he was eager to sign something on this issue, and politicians amended parts of SB265 into SB539. Sponsored by Senate Minority Leader Michael Roberson, R-Henderson, SB539 put reporting requirements on drug companies and pharmacy benefit managers.
This information is so sensitive that SB539 had to change Nevada's current trade secret law to exclude the information SB539 requires companies to produce. Bottom line: The government is taking away the intellectual property of some companies to lay the groundwork to take away more property rights in the future.
And where did Sandoval sign this bill? At the opening of the "Exclusively Ours" Culinary Health Center.
Hypocrites.
When a company invents something, it gets a patent that gives it the exclusive ability to produce the product for a length of time. The government grants patents to give individuals and companies a financial incentive to spend time and money inventing new products. For instance, developing a successful drug and getting regulatory approval costs an average of $2.9 billion.
Patent holders might as well stamp "Exclusively Ours" on their products. A patent is a property right just as much as a members-only health care center. Nevada law also defines as a trade secret the confidential information a company has about a product — if that information produces economic value from not being generally known. That's an intellectual property right.
As much as I support property rights, let's make one exception: The Legislature should require that all union-run health centers treat everyone and provide medications without cost to the public.
There's nothing like government threatening your property rights to make you eager to defend the rights of others. That's a lesson Culinary leaders desperately need.
Victor Joecks' column appears in the Nevada section each Sunday, Wednesday and Friday. Contact him at vjoecks@reviewjournal.com or 702-383-4698. Follow @victorjoecks on Twitter.