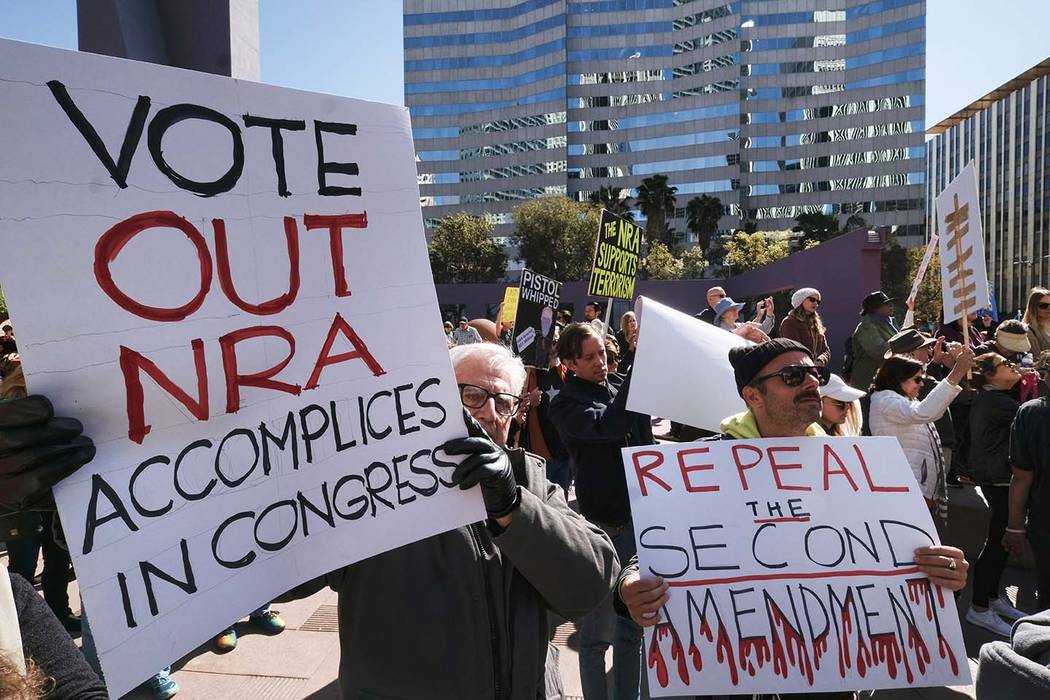 Even tighter gun control won't prevent every future school shooting. That's according to David Chipman, senior policy advisor with Giffords. Giffords was founded by former Rep. Gabby Giffords, who a gunman injured in 2011 shooting. Chipman also said he could envision a scenario where an armed guard or teacher on campus could limit the carnage of a future mass shooting.
"Gun violence, as you very well know, is very complicated," said Chipman while filming Nevada Politics Today. "There are a host of actions, I think, that if taken together, have a great likelihood of preventing some of these acts. That's what we're calling for action today. Sometimes I think we're frozen, because a lot of the solutions that can be reasonably said won't prevent every act of violence. "
Chipman called for protection orders that could temporarily remove the guns of someone a court deemed a risk.
"That's a reasonable preventative strategy that does the balance between the right to own a gun and the right of the members of the public and police officers to prevent these types of crimes from ever happening in the first place," said Chipman, who served for 25 years in the ATF.
Chipman said neither he nor Gibbons have been big fans of an assault weapons ban. Instead, he wanted to see them regulated by the National Firearms Act.
A survivor of the Florida shooting has stated that he wished coach Aaron Feis, who died shielding students, had a firearm that day. Chipman said he saw where that could be helpful, but would prefer to focus on preventing shootings entirely.
"That's a strategy where we're giving up on a better strategy," said Chipman. "The presence of a gun in the hands of someone who was trained and trained like I was when I was a member of SWAT … perhaps you could have an outcome like we did in Alexandria where two trained capital police officers where able to, after a couple of minutes of gun play, to stop a shooter. But as we both know, we had many members of Congress that had already been shot."
Some of the shooting survivors have viciously attacked the National Rifle Association, including one who called them "child murderers." Chipman refused to say if he agreed with that statement or not.
"I didn't say they were child murderers," said Chipman. "What I can say is that for a 17-year-old who just saw his friends murdered in front of him, I can understand why they're frustrated that an organization isn't taking reasonable steps like ensuring that a background check is passed."