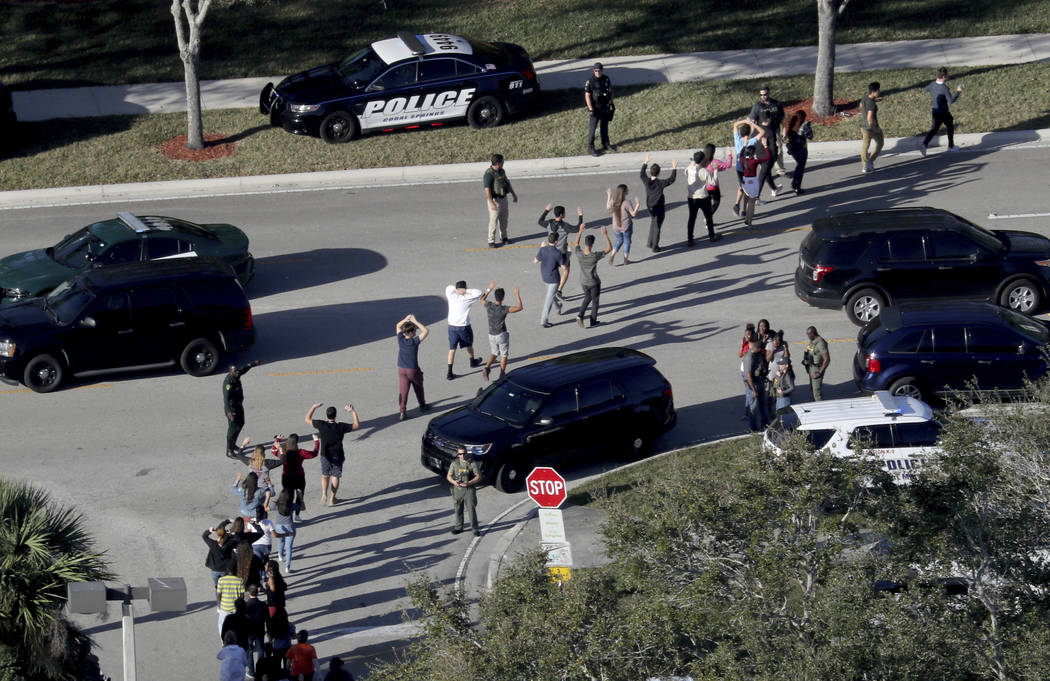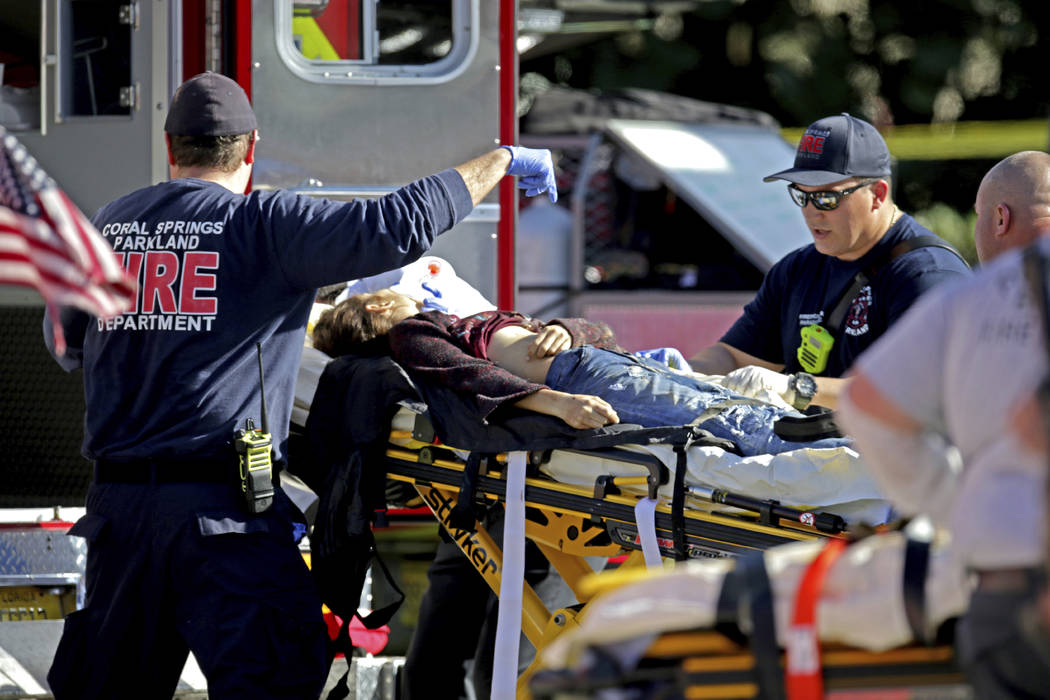 If students playing hooky solved gun violence, mass shootings would have ended decades ago — kids, just ask your parents if they ever cut class. That's not going to stop today's students from trying again.
At 10 a.m. today, students from a dozen Las Vegas schools will walk out of their classes for 17 minutes as part of the National School Walkout. It's an event organized by the Women's March. Similar protests will occur at thousands of schools throughout the country. The 17-minute protest is in memory of the 17 individuals killed in the Florida school shooting that occurred one month ago.
What is the purpose? Demands include Congress passing "legislation to keep us safe from gun violence at our schools, on our streets and in our homes and places of worship." That's an ironic thing to call for after the Florida shooting. The FBI ignored tips about the shooter, and the local sheriff's office received at least 20 calls about him, including tips it could and should have acted on. Just passing a new law, especially with so many breakdowns in enforcing current ones, won't stop someone determined to commit a crime.
That inconsistency isn't addressed. But to its credit, the Women's March lists several specific pieces of legislation it wants passed.
One proposal is to ban assault weapons and high-capacity magazines. "It's all in the title — assault weapons don't protect, they harm and too easily these deadly weapons can be bought, sold and distributed within the borders of our nation," says the National School Walkout website. "How can we enjoy 'freedom,' if our own country condones the selling of deadly, military-grade weapons which threaten our very existence? The right to bear arms should not be the right to kill."
It's hard to know whether to laugh or cry at this level of ignorance. Let's call assault weapons "love guns." Problem solved. Remember "it's all in the title." Military-grade rifles are already virtually illegal under the National Firearms Act. Congress passed that in 1934. More good news: "The right to bear arms" doesn't include the "right to kill." It does allow you to exercise your right to self-defense.
If you want society to take you seriously, try making serious arguments.
The larger problem is that if you want to "prevent all acts of gun violence," rifles are a lousy place to start. In 2012, rifles accounted for just 3 percent of gun homicides. Handguns accounted for more than 80 percent. Statistically speaking, you're five times more likely to die from a knife attack than a rifle. Even the ban on larger magazines doesn't make sense following the Florida shooting. The murderer used 10-round magazines because larger magazines wouldn't fit in his duffel bag.
Another demand is that "Congress recognize all forms of gun violence, including violence committed by police." Organizers continue, "In 2017, there were only 14 days when police didn't kill someone, so it's important that when we talk about gun violence we not forget state-sanctioned gun violence that disproportionately impacts black and brown communities."
Free advice. Don't try to build a political movement that conflates a cold-blooded murderer shooting 17 unarmed students with a police officer killing someone in self-defense. While not every officer-involved shooting is justified, most are. One of the problems in Florida was that an armed officer didn't enter the school after hearing shots.
National School Walkout goes further. Arming security guards "would disproportionately impact black and brown kids by turning schools into prisons and bringing police brutality into the classroom." That's a shameful smear of the Clark County School District's already armed police force.
If students want to understand why gun control movements fall apart, despite passionate rallies and fawning press coverage, these half-baked proposals help explain the problem.
Weak arguments don't gain intellectual rigor by students cutting class.
Victor Joecks' column appears in the Opinion section each Sunday, Wednesday and Friday. Listen to him discuss his columns each Monday at 9 a.m. with Kevin Wall on 790 Talk Now. Contact him at vjoecks@reviewjournal.com or 702-383-4698. Follow @victorjoecks on Twitter.