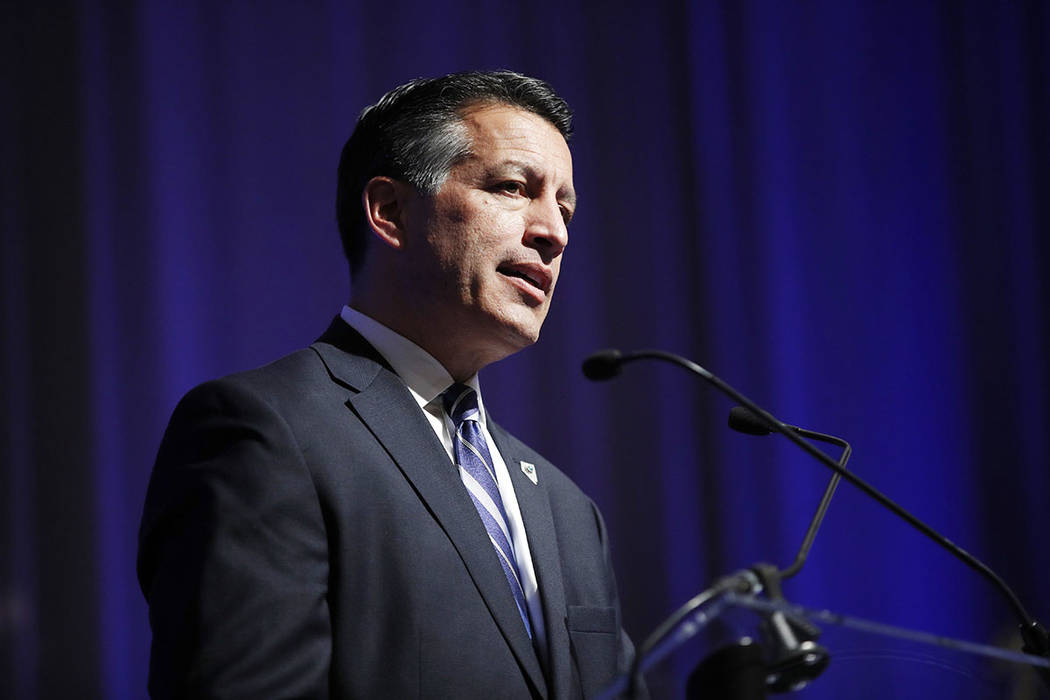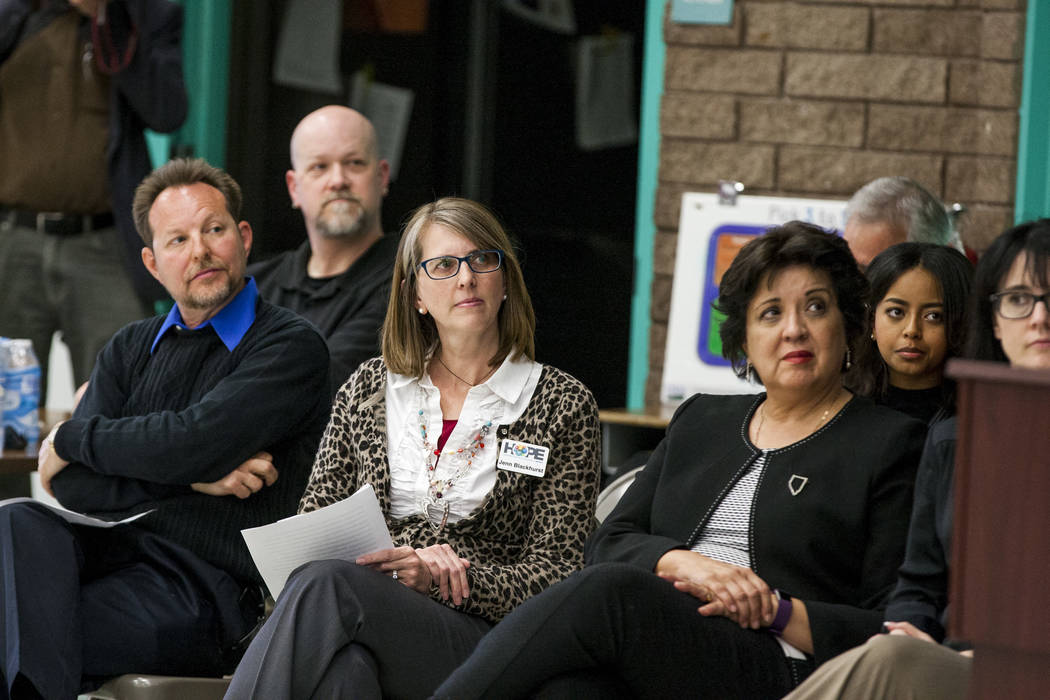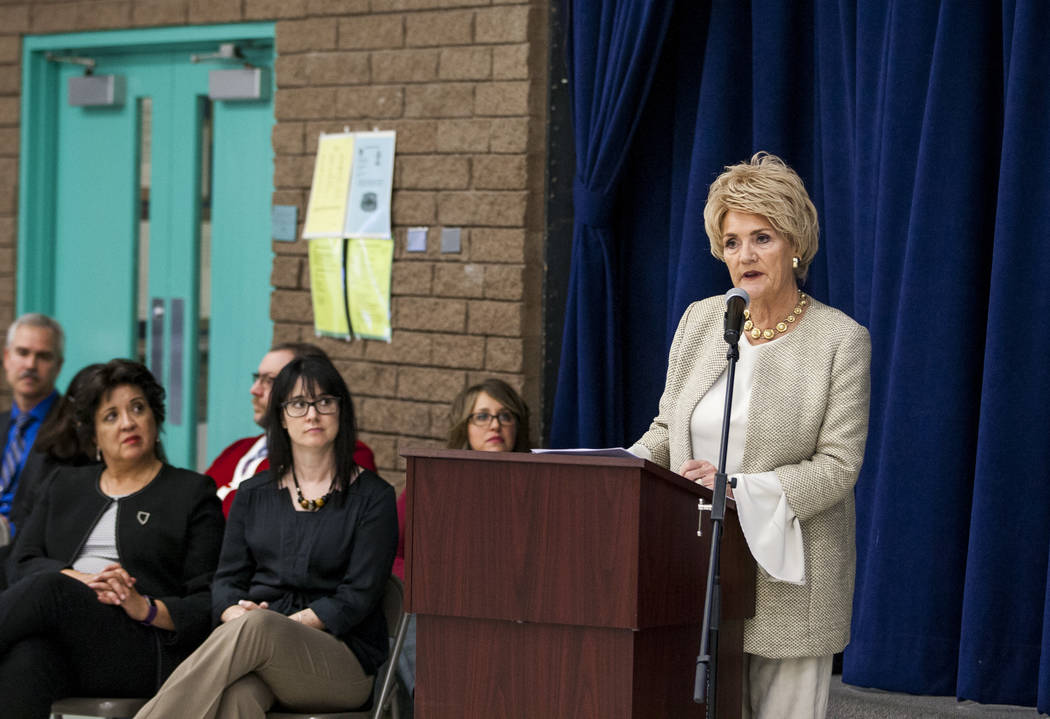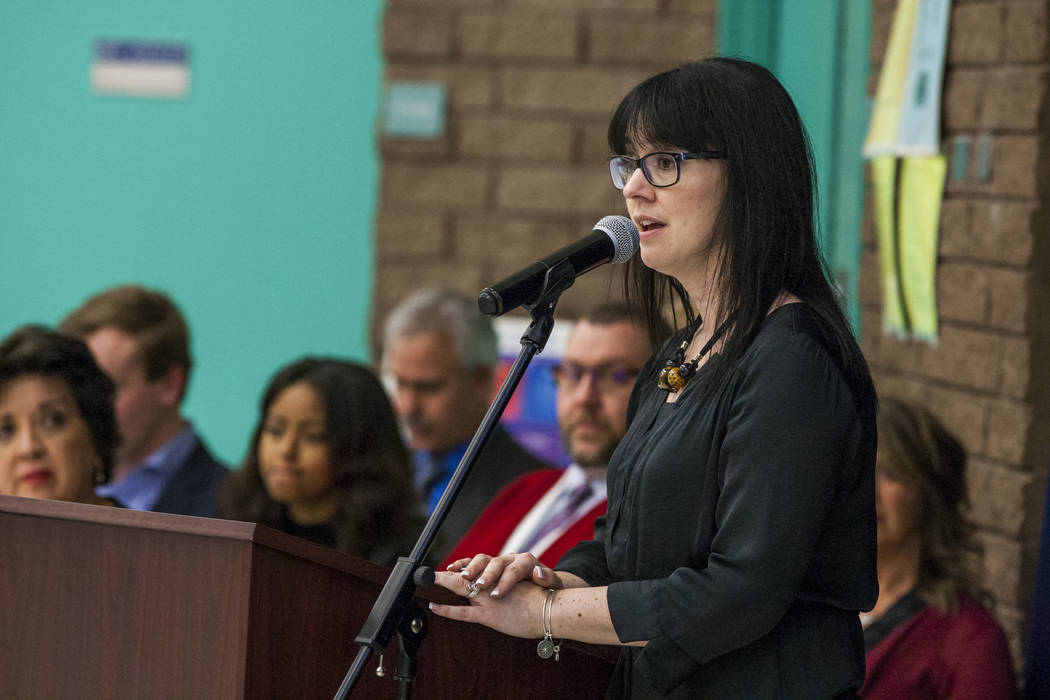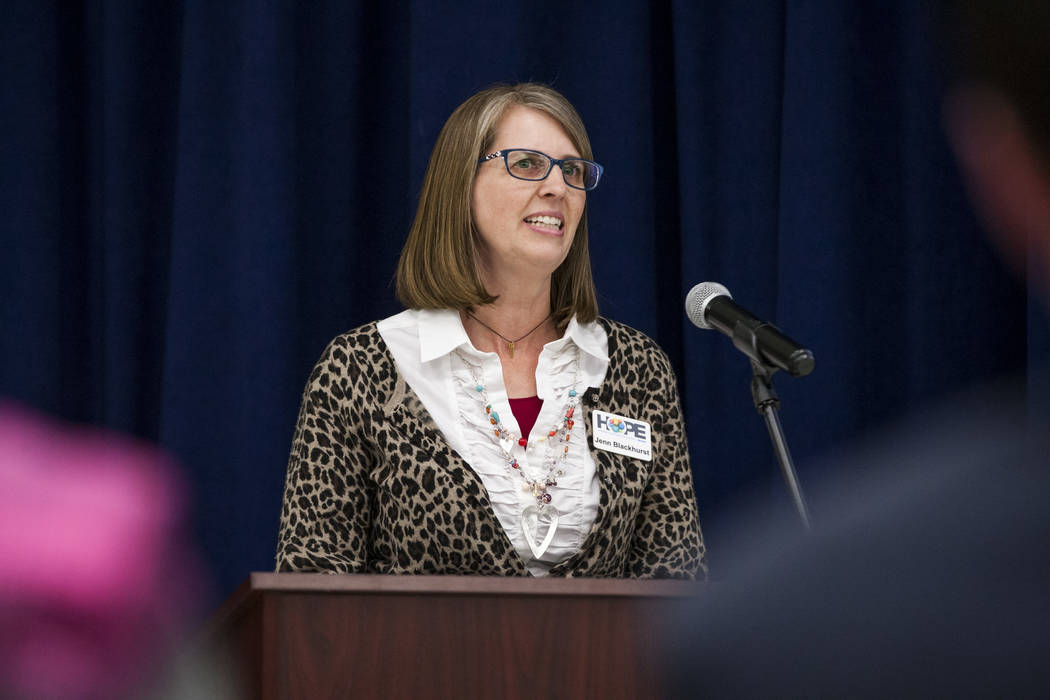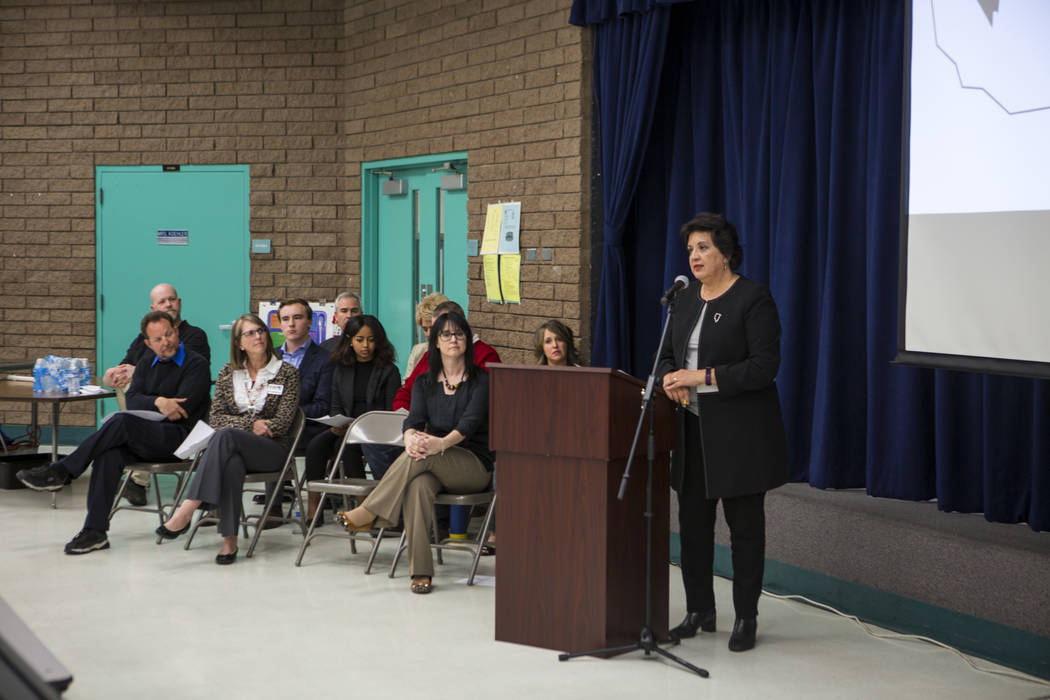 When it comes to education, Gov. Brian Sandoval's "New Nevada" looks awfully similar to the "Old Nevada." It just costs more.
Three years ago, Sandoval laced his State of the State address with calls for a "New Nevada." He urged lawmakers not to just get "through the next two years," but to create "a New Nevada — for the generations to come." The centerpiece of his plan was a "comprehensive modernization" of Nevada's education system that would be funded by the largest tax increase in Nevada history.
Sandoval promised that his plan would "modernize and transform Nevada for its next 50 years of success."
The Legislature gave Sandoval almost exactly what he wanted, including every one of his education programs. After the session, Sandoval's team bragged that the difference between his recommended budget and what the Legislature approved was just ".00175 percent." That included a $1.5 billion tax increase to pay for all the new spending.
On Tuesday — less than three years later — Nevada's education establishment held a press conference in which a speaker asserted that "Nevada schools are crumbling." A new coalition called Fund Our Future Nevada announced it was going to campaign for more education spending.
So much for Sandoval's promise that his plan would give Nevada "its next 50 years of success."
That's not surprising. It was so predictable that I predicted it three years ago, while writing for the Nevada Policy Research Institute.
"One of the most inaccurate pieces of spin that will come out during the hearing is that passing Gov. Brian Sandoval's new spending plan, funded by the largest tax increase in state history, will finally solve Nevada's education problems and create the 'New Nevada,'" I wrote in May 2015.
"Behind the scenes, big business groups that are supporting the gross-receipts tax are pushing a complimentary argument: That the business community would rather have the Legislature pass higher taxes, including a gross-receipts tax, than face another initiative petition from the teachers union. …
"In 2017, 2019 and 2021, the education establishment will return to the Legislature with their hands out, demanding higher taxes for the children. And if lawmakers don't provide another $1.5 billion to $3.2 billion in spending, they'll threaten to run an initiative petition, and the whole cycle will start all over again."
In the short term, it looks as if the education establishment is more interested in a funding lawsuit than an initiative, although that may come up again, too. The thirst for more money, however, can't be quenched.
In 2003, Nevada passed the then-largest tax increase in state history to fund education. In the 1990s, Nevada passed the expensive and ineffective class-size reduction program. In the past 60 years, Nevada's inflation-adjusted per-pupil spending has gone up more than 150 percent without increasing student achievement.
Sometime over the past 60 years, you'd think the members of the education establishment would have found time to reflect on why their plan keeps failing. Instead, they just plow ahead, demanding more.
Sandoval's reforms aren't a total loss. His "Read by Three" initiative is important, but schools won't start holding back students until the end of the 2020 school year. That one needs a chance to work.
Also, don't be fooled by last year's budget shortfall talk from the Clark County School District. The district's revenues went up by more than $130 million, although around half of that was due to an expansion of full-day kindergarten. The district had a shortfall because it wanted to increase spending by $200 million.
No amount of funding can fix your budget with planning like that. This is especially true when collective bargaining laws give union officials more control over spending than the next superintendent will ever have.
Easiest prediction in the world. Even if Fund Our Future Nevada supporters got every dollar they wanted, within a few years they'd be back demanding more.
Listen to Victor Joecks discuss his columns each Monday at 9 a.m. with Kevin Wall on 790 Talk Now. Contact him at vjoecks@reviewjournal.com or 702-383-4698. Follow @victorjoecks on Twitter.