VICTOR JOECKS: Trump indictment would be a political prosecution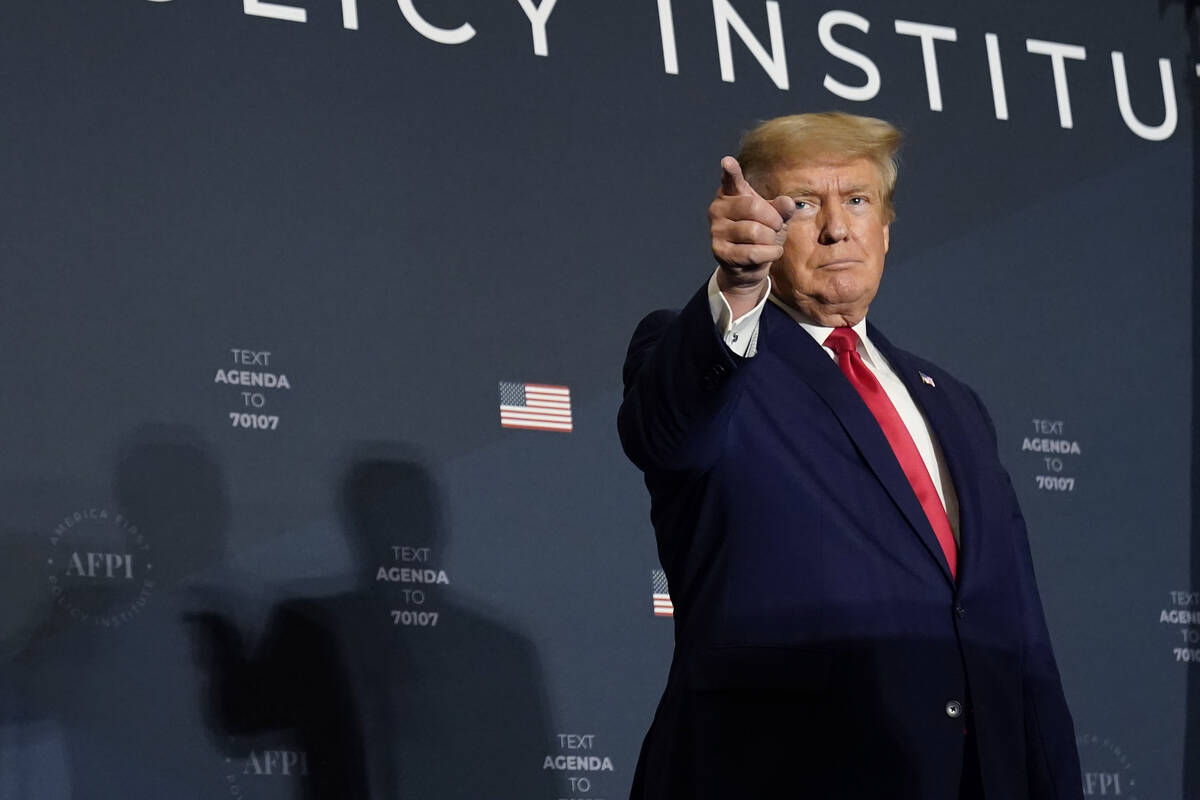 Justice is supposed to be blind, but today, it sees political considerations far too well.
It appears likely Manhattan District Attorney Alvin Bragg will indict Donald Trump in the coming days. The potential charge would be connected to a $130,000 payout in 2016 to porn actress Stormy Daniels. Allegedly, this was hush money to buy her silence about a 2006 affair she had with Trump. The potential crime is related to falsifying business records, not the payment itself. This crime is usually a misdemeanor but can be bumped up to a felony.
If that sounds a bit convoluted, you're right. NBC News, no right-wing source, wrote the "legal underpinning" of the case "appears far from open-and-shut." In short, the legal theory is untested. Further, the incident took place more than six years ago. In a vacuum, this isn't a pressing matter.
But bringing down Trump has long been a pressing matter for many of the country's most powerful leftists. The FBI spied on the Trump campaign. That effort included an FBI lawyer falsifying a document to get a FISA warrant. The most scandalous part of the Russia collusion hoax is probably the FBI's role in prolonging it.
In 2018, newly elected New York Attorney General Letitia James said, "We're going to definitely sue him (Trump). We're going to be a real pain in the ass. He's going to know my name personally."
Law enforcement officials are supposed to investigate crimes, not target individuals in hopes of turning up a crime.
This would be concerning enough if Trump was just a former president. But he's also the leading candidate for the 2024 Republican nomination. How this shakes out politically is unclear. Some leftists aren't giddy with excitement over this, however, because they think it helps Trump's chances of beating President Joe Biden.
None of this is to excuse Trump's alleged behavior. Cheating on your wife is vile. Falsifying business records is wrong and potentially criminal. Trump's low personal character is one reason to support a different GOP nominee, such as Florida Gov. Ron DeSantis.
But you don't have to defend Trump's behavior to recognize a politically motivated prosecution. Turning law enforcement resources against a major political leader — because he is a major political leader — is a dangerous precedent. It's what one expects from banana republics, not the U.S. justice system.
Trump isn't the only one being targeted based on political considerations. Federal officials are still prosecuting Jan. 6 rioters. But most Black Lives Matter rioters were never arrested or had their charges dropped. Philadelphia is even going to pay $9.25 million to a group of more than 300 BLM protesters. In addition, the FBI went after parents speaking out at school board meetings. Meanwhile, the federal government allowed people to illegally protest outside of the homes of conservative Supreme Court justices ahead of the reversal of Roe v. Wade. You're more likely to get arrested for peacefully protesting abortion than firebombing a crisis pregnancy center.
Trump's likely arrest highlights what is a larger and disturbing pattern. In many cases with political overtones, Lady Justice's blindfold is nowhere to be seen.
Contact Victor Joecks at vjoecks@reviewjournal.com or 702-383-4698. Follow @victorjoecks on Twitter.