RUBEN NAVARRETTE JR.: Even without Trump in the center ring, the GOP circus goes on
August 29, 2023 - 9:00 pm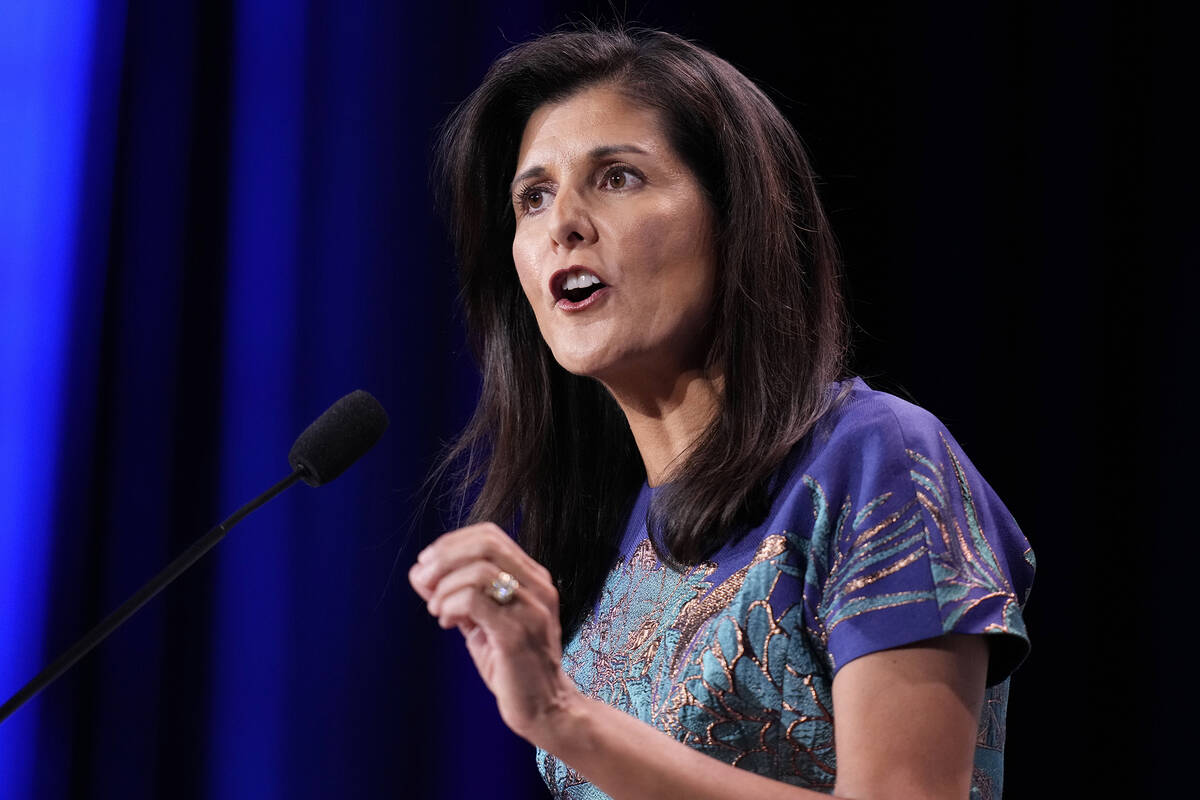 To call the first Republican presidential debate of the 2024 campaign a clown show would be an insult to clowns.
At least jesters try to make people laugh. Much of what played out last week on Fox News — before a television audience estimated at 12.8 million viewers — was enough to bring many folks to tears.
As a centrist, I'm not part of Fox's right-wing target demographic. A lot of what I liked, the live audience booed. Some of what I found distasteful, the crowd loved.
Nevertheless, I bet many viewers who watched those eight people slug it out in the Fiserv Forum were a bit rattled that what used to be the fringe of the GOP has become its mainstream.
One of the low moments came when debate co-moderator Bret Baier asked the candidates to raise their hands if they would support former President Donald Trump if he were the GOP nominee — even if he were convicted of serious crimes. Six of the eight said they would, including former Vice President Mike Pence, who has criticized Trump's reckless behavior on Jan. 6, 2021.
The proceedings were bound to be surreal. The front-runner — who leads his nearest rival in polls by as much as 40 points — wasn't even on the stage. Trump instead opted for a prerecorded interview with former Fox News prime-time host Tucker Carlson. Airing exclusively on X, formerly known as Twitter, where it got nearly 75 million views in the first hour, the interview was an impertinent finger in the eye of Fox News. Make that two fingers, given that both Trump and Carlson have running feuds with the network that helped build their brands.
In the days leading up to the debate, a CBS News-YouGov poll found that an astounding 91 percent of likely Republican voters wanted Trump's opponents to spend less time talking about him and more time making the case for themselves.
So as they took the stage, the Milwaukee 8 were trapped. If they attacked Trump, their poll numbers would probably plummet. If they didn't, what little support they had could wither. Besides, anyone who spent their allotted time discussing the former president wouldn't have much of a chance to convince voters that they should be the next president.
Yet, there were still surprises. A debate that some commentators predicted would be all about Trump wasn't much about Trump at all. The former president's legal troubles — including his four indictments, from state and federal prosecutors — didn't come up until the second half of the program. There were many other things for candidates to argue about: abortion, guns, the economy, Russia, China, Ukraine, drugs, immigration, climate change, the culture wars, etc.
And, it turned out, Fox News didn't need Trump onstage for there to be rhetorical shoving matches.
Everyone's favorite sparring partner was Vivek Ramaswamy, the smug but smiling 38-year-old multimillionaire who irritated Pence, former New Jersey Gov. Chris Christie and former U.N. Ambassador Nikki Haley. Like many entitled "tech bros," Ramaswamy is often wrong but never in doubt.
Ramaswamy is placing third in polls behind Trump and Florida Gov. Ron DeSantis, who lately never misses an opportunity to not impress. While DeSantis appeared weak, whiny and weaselly as he ducked tough questions, Ramaswamy was arrogant and annoying. The entrepreneur comes on strong and wins praise for his straight talk and status as a political outsider. But he also overstays his welcome in a hurry.
A graduate of Harvard University and Yale Law School, Ramaswamy comes across as someone who aced social studies but flunked social skills. Democrats are all too familiar with those types of presidential candidates — i.e., Al Gore in 2000, John Kerry in 2004, Hillary Clinton in 2016. Voters don't want people like that in their living rooms for the next four years.
Haley, a fellow Indian American, flattened Ramaswamy with a devastating blow after he suggested abandoning support for Ukraine, which would essentially hand the country over to Russia. "You have no foreign policy experience," the former diplomat said to her opponent amid rousing applause. "And it shows! It shows!"
That was hands down the best line of the night, and it helped Haley win the first GOP debate. She was funny when she needed to be and tough when she had to be. We've got a long way to go until the Republican primary is settled, but Haley showed that she is ready to lead her party — and the country.
Ruben Navarrette's email address is crimscribe@icloud.com. His podcast, "Ruben in the Center," is available through every podcast app.