Five ways to find better Black Friday savings online
October 31, 2013 - 3:22 am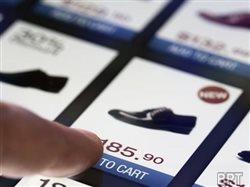 Black Friday shopping can seem overwhelming, especially shopping online where you must navigate a sea of advertisements, emails, dozens of specialized Black Friday discount websites and a massive selection of sale-priced items. It can be difficult to know you're getting the best savings possible.
Here are five things you can do to assure you're getting the best possible savings this Black Friday:
1. Start doing research early. Black Friday ads start leaking to the public at the end of October and through the middle of November. There are a few websites that feature smart shopping tools like the 2013 Black Friday Deal Finder from FatWallet.com, which will let you review all of the ads and sort the individual deals in one convenient place. You can add any items to your favorites for later reference and come back and make purchases directly through this site or through their accompanying mobile apps.
2. Make a list and set a budget. Once you've taken a good look at all the ads, and hopefully asked everyone what they want for the holidays, it's a good idea to make a shopping list with the items you've researched. Then revisit the websites that host all of the ads and deals to narrow down which stores are offering the best offers within your budget. Look for websites that allow you to sort by price range as this will help you to keep from over-spending.
3. Shop earlier for the best selection. The last couple of years Black Friday pricing has been available online on Thanksgiving Day, or even earlier in the week as some stores feature select Black Friday deals the weekend before. Then compare early November deals to the ones you have saved to your list for the real Black Friday events. You may find some early sale prices are low enough to get some of your shopping finished. Plus, shopping early can guarantee that you'll find the size, color or model in stock that you really want.
4. Sign up for email alerts. Websites like FatWallet.com have Black Friday deal alerts you can subscribe to. They send you an email every time a new store ad releases and offer other inside information on where the better sales are before, during and after Black Friday, such as Cyber Monday, December sales and Free Shipping Day. FatWallet also hosts consumer forums where savvy shoppers post hundreds of up-to-the-minute hot deals all year and you can easily set up topic alerts for holiday gifts you're looking to buy.
5. Coupons and cash is king. There are several websites that offer cash back rewards, as well as online coupons. These are discounts that can be stacked with many Black Friday sale-priced items, offering the ultimate savings. Look for special holiday cash back sales, when hundreds of stores will increase these rewards during big holiday sales events. Many stores will often include exclusive coupons, adding free shipping or a gift card to the discount.
Black Friday is a very busy time for your family and for retailers as well. It's important to remember that retailers are competing for your business and if you do your homework and plan ahead of time, you'll be able to find the best buy on the items you need for a wonderful holiday season.