One of the most common skin conditions you've never heard of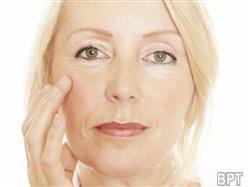 (BPT) – What affects an estimated 16 million Americans, more commonly occurs in women and tends to appear after age 30? If you didn't guess "rosacea," you're not alone – 78% of Americans don't know what this condition is despite the fact that it's very common. Rosacea appears on the skin as redness, unpredictable blushing, pimples, bumps and can even affect the eyes, causing itchiness and irritation. Unlike the more commonly known skin issue – acne, rosacea isn't caused by bacteria: inflammation is the culprit, and it can be exacerbated by internal factors such as stress, anger, embarrassment or by external triggers, including spicy foods, alcohol and hot beverages.
Hot temperatures and sunny weather can also trigger rosacea, so summertime, particularly with long days at the beach and outdoor events, has many of the elements that contribute to rosacea flare-ups.
The good news is that rosacea can be treated by your dermatologist and by making simple changes to your skincare routine. Certain foods and drinks can also impact rosacea, so by being conscious about what you're eating/drinking can also help.
Dermatologist Advice
Dr. Mary Lupo, a board certified dermatologist recommends the following tips for skin with rosacea:
* Tip #1: Especially in warm weather when rosacea flare-ups can be at their worst, talk to a dermatologist about your symptoms. While there is no cure for rosacea, proper treatment can make it manageable. There are several Food and Drug Administration (FDA) approved treatments available to help reduce the inflammatory lesions of rosacea.
* Tip #2: Always wear a broad-spectrum (UVA and UVB protection) sunscreen with an SPF of 30 or higher for sensitive skin, regardless of your skin color or the time of year.
* Tip #3: Try to use make-up that is hypo-allergenic, fragrance-free and does not contain peppermint, menthol or alcohol, as these ingredients can be too harsh for skin with rosacea.
* Tip #4: Make sure you use mild skincare products that don't strip moisture from your skin and aren't abrasive or irritating. Also, because rosacea can affect the eyes, it is important to remove all your eye make-up at night with a gentle make-up remover.
Visit RosaceaFacts.com for more information about rosacea and to find a dermatologist in your area. You can also visit us on Facebook at Facebook.com/RosaceaFacts.