The ABCs of a good balanced diet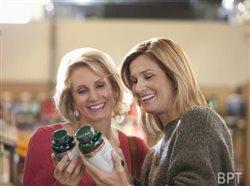 (BPT) – Good, nutritious meals are essential for children to grow healthy and strong, but you may be surprised to learn that millions of children suffer from "hidden hunger," because they lack the essential vitamins and minerals needed for development. This can lead to permanent physical and mental impairments.
You might think vitamin deficiencies only happen in third-world countries where children don't have access to balanced meals. Unfortunately, children in the United States also experience health-related problems because they lack certain minerals and vitamins.
Vitamin A deficiency is one of the most pronounced: 190 million children worldwide suffer from lack of vitamin A, which can lead to childhood blindness and death. For children under 5 years old, having enough vitamin A in the diet reduces mortality rates by about 24 percent and reduces the risk of precursors to childhood blindness by 68 percent. This information comes from Vitamin Angels, a non-profit working to help expectant mothers, new mothers and small children gain access to needed vitamins. Sweet potatoes, carrots, green leafy vegetables and dried apricots are some of the foods that contain high amounts of vitamin A.
Vitamin D deficiency is also a growing problem for children in the U.S., especially those who don't spend a lot of time outdoors, according to the American Academy of Pediatrics. A shortage of this vitamin can harm bone and muscle development in children, leading to potential fractures or reduced bone growth later in life. Vitamin D is found in many species of fish as well as milk, and it is often added to orange juice.
Often parents don't consider that vitamins may be beneficial to children as well. Over-the-counter vitamins and minerals help give children the nutrients they need to grow healthy and strong. Many adults will take a multivitamin for the minerals they need to help balance out their regular diet.
When shopping for vitamins, you might find it useful to know that Walgreens has donated $5.5 million to Vitamin Angels to provide more than 21 million children with vitamins and nutrients in the United States and abroad. Now Walgreens is committed to providing 100 million children with life-changing vitamins by the end of 2017. One percent of all vitamin retail sales will be donated to Vitamin Angels with the help of Walgreens manufacturing partners.
As you plan your weekly shopping trips and menus, be sure to keep the nutrients your family is consuming at the top of your mind. Having a balanced diet of micronutrients like vitamin A and multivitamins can prevent disease and help children grow and prosper.