What happens to a business when the power goes out?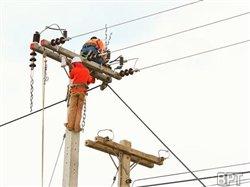 (BPT) – Losing power leads to instant anxiety: when will it return? Aside from the absence of everyday luxuries like turning on the TV or connecting to the Internet, you may worry about the food in the fridge spoiling, and wonder when you'll be able to take a hot shower. While these types of events present real problems for the average homeowner, business owners worry about when the cash register will start ringing again.
Storm Sandy devastated the east coast with heavy winds and storm surges that flooded major cities and shorelines while dumping record snow in West Virginia and knocking out power as far away as Ohio in October 2012. Among small businesses impacted by the storm, 71 percent lost power and with it, the ability to continue operating, according to The Hartford Small Business Pulse Survey: Storm Sandy.
Approximately three-fourths of impacted owners had to close their doors for a period of time, and it took them an average of seven days to reopen. While only 11 percent experienced structural property damage, 52 percent experienced loss of sales or revenue as a result of Storm Sandy.
When an event like this happens, businesses not only have to work feverishly to get everything back up and running, but also must somehow make up for the loss of revenue during the interruption. This is why many businesses feel it's important to include business interruption insurance as part of their business insurance protection.
Mueller, a suburban Chicago-based accounting firm, lost power for 30 hours due to a storm in July 2011 and was unable to continue normal operations. Like many accounting firms, Mueller bills by the hour, and had 80 employees unable to work.
Fortunately, Mueller was protected by The Hartford's Spectrum Business Owner's Policy, with optional coverage for Off-Premises Utility Services – Direct Damage and Business Income Extension For Off Premises Utility Services.
"Through The Hartford, we carry our business interruption insurance," says Mueller's Debora Galchick. "They understand our business. The whole process went very smoothly."
"Business interruption insurance is a critical coverage for business owners," says Ray Sprague, senior vice president of the small commercial insurance segment for The Hartford. "It helps provide reimbursement for a business's loss of income when it is not operational due to unexpected damage or events, so the business can continue to meet its financial obligations, such as rent and payroll."
Sprague says it's not only important for business owners to make sure their policy includes business interruption insurance, but to also ensure the interruption portion of the policy covers specific areas of need, along with appropriate levels of protection. The Hartford offers the following types of optional coverage choices:
* Coverage that offers reimbursement for lost income during a power outage caused by an off-premises utility failure. It's possible that a business wouldn't receive direct physical damage during a catastrophic event, but could lose power, causing them to lose income.
* Reimbursement of losses that occur as a result of spoilage or temperature change. This would be relevant for restaurants or any other industry that relies on regulating their stock environment.
* Coverage that extends after an incident if earnings continue to be lost as a result of an interruption even after business resumes. For example, once a business is open for business, it may take several weeks or months to bring customers back to the level they were before the interruption.
For many businesses, these types of coverages can mean the difference between resuming operations as usual once things return to normal and struggling to make up for the loss for weeks, months or even years to come.
"While the price can vary based on a number of factors, including the type of business, industry and amount of coverage needed, the cost of business interruption coverage is generally quite reasonable relative to the protection it provides, " says Sprague. "It's important for business owners to consult their insurance agent for guidance in determining the appropriate coverage based on their specific needs."
For more information on business interruption coverage, visit thehartford.com/businessincome.