Anthony Bennett's former coaches insist his NBA career isn't over
April 14, 2017 - 11:19 am
Updated April 14, 2017 - 8:17 pm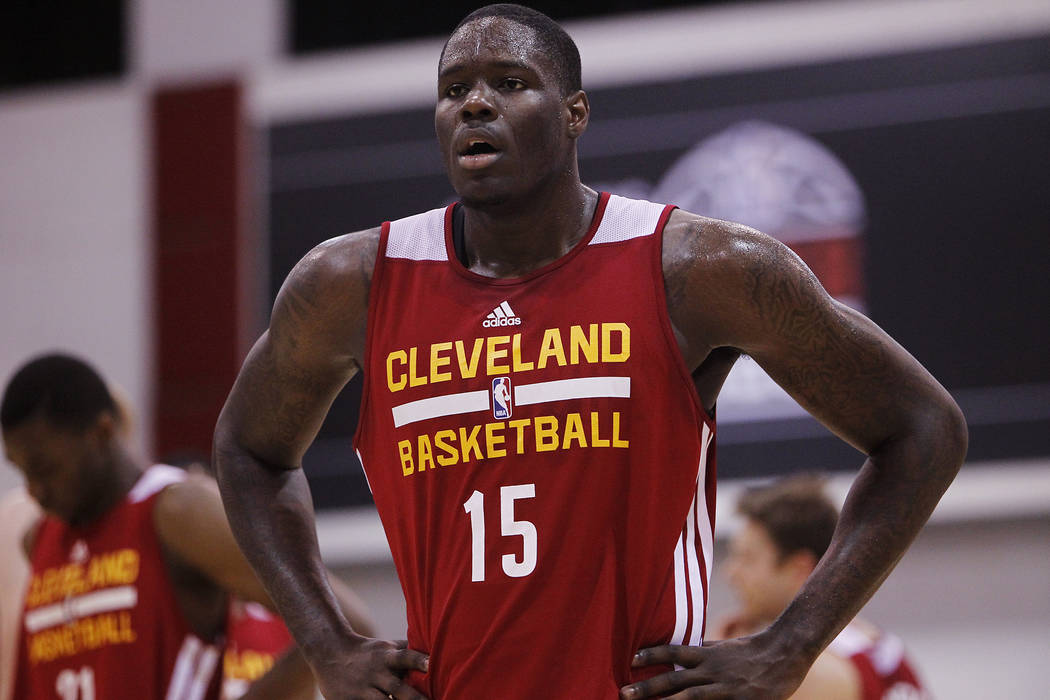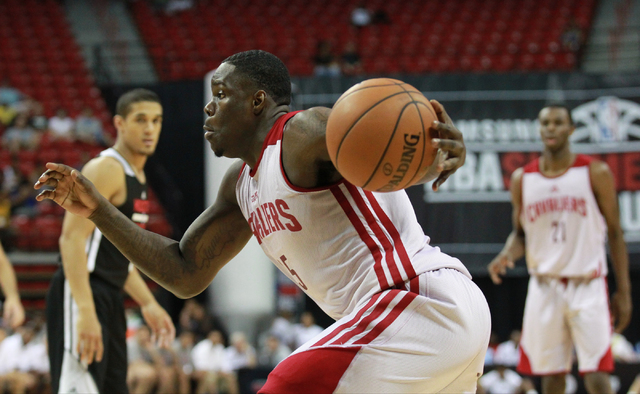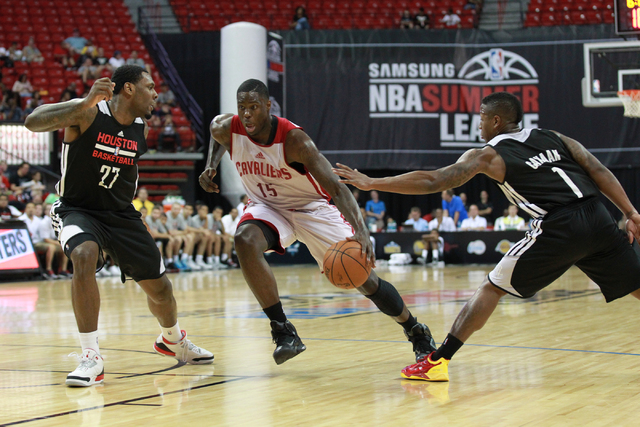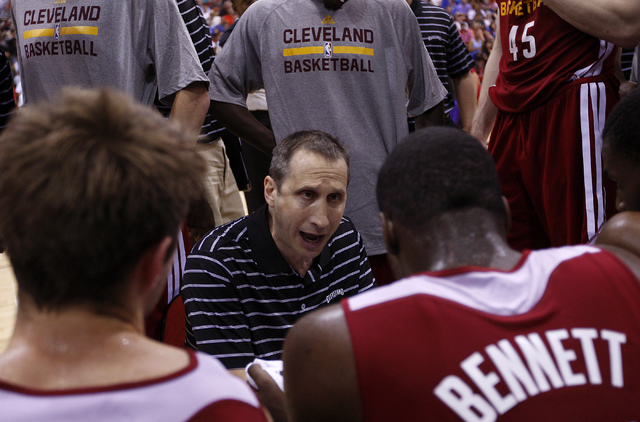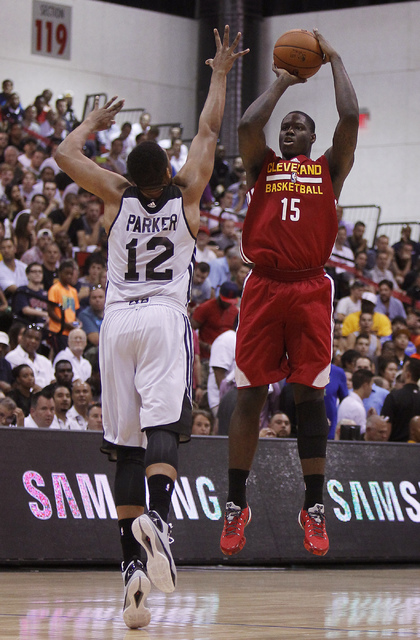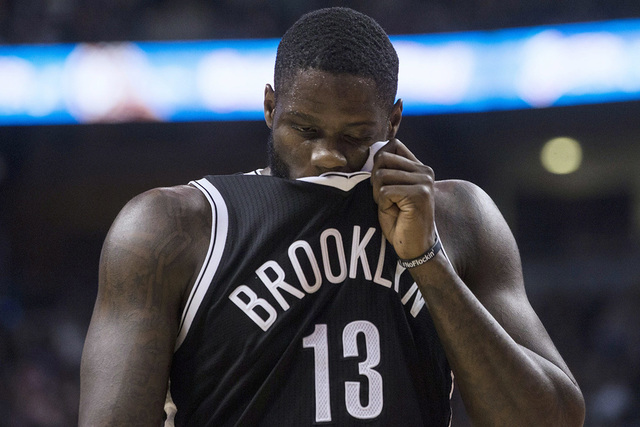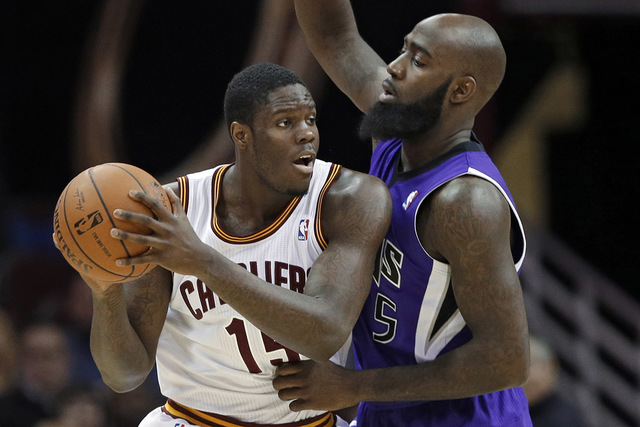 Is it over?
That's the question regarding Anthony Bennett, the former No. 1 overall NBA Draft pick from UNLV.
He was given chances by four teams over four seasons to make an impact and fell short each time. Now Bennett is playing professionally in Turkey, hoping for another — perhaps final — shot.
It's a long way to travel back to the NBA, literally and figuratively, but Bennett has gone on lengthy journeys. That's what gives his former Findlay Prep coach, Todd Simon, so much hope Bennett can find his way back to the league, which begins its postseason Saturday.
Oddly, the team that drafted him in 2013, the Cleveland Cavaliers, enters the playoffs as the defending champion.
"I know what Anthony at his best is like," said Simon, now Southern Utah's coach and the former UNLV interim coach. "It's just a different path for him to get to that. Sometimes you've got to go to a place and be on the floor and impact your team's winning to get back on the track you need to be on. I think he's got a lot of basketball ahead of him, and I don't think this will be the last that anyone's heard of him."
Washington assistant Dave Rice coached Bennett in 2012-13, his lone season at UNLV, where he averaged 16.1 points and 8.1 rebounds as the Rebels went 25-10 and made the NCAA Tournament.
"There's a story yet to be written," Rice said. "I have every confidence in him he's going to be able to make it back to the NBA and have a very solid career."
The road back?
Simon and Rice pointed out that at 24, Bennett remains a young player who can work his way into another opportunity.
The 6-foot 8-inch forward is playing for Fenerbahce Instanbul and has played seven Turkish League games, averaging 9.0 points and 6.4 rebounds. He has been less effective in eight Euroleague games with 1.5 points and 1.1 rebounds.
Bennett will need the time in Europe to prove he can earn his way back and convince skeptical NBA officials. One scout said Bennett would have to prove himself in the NBA Summer League — again.
"If Brooklyn lets you go, that's not a great team," said the Eastern Conference scout, who wasn't authorized to speak on the record. "I don't think any team will guarantee him money."
Maybe Bennett will get that opportunity and make the most of it. He has successfully found his way at other times.
He faced the difficult situation in 2010 of needing a school when Mountain State Academy in Beckley, West Virginia, folded one year after Bennett moved from Canada. The decision to close the school came in August, leaving Bennett with little time to find another destination.
Findlay Prep had faced Mountain State during the season, and Simon remembered Bennett and knew him through Canadian contacts.
"You didn't know where his ceiling was going to be, but you knew here's a young man who was extremely explosive and had some ability to rebound the ball," Simon said. "I do recall when he got to Findlay, in that first month, with the conditioning levels and the weight room and the next thing you know, he became a pretty good ballhandler. Everything we did with him kind of stuck to him. All of the sudden, he became quite a shooter from the perimeter.
"He got so big, fast and strong that he was a mismatch nightmare."
In his senior season, Bennett averaged 16.3 points and 10.1 rebounds and earned a spot in the McDonald's All-American Game and on the World Select team in the Nike Hoop Summit. Bennett was ranked a top-10 prospect by the major recruiting services, and he chose UNLV over Oregon after also considering Kentucky and Florida.
"He had a great freshman year for us at UNLV and helped us win a lot of games," Rice said. "But more than that, he was just a great teammate. He was extremely coachable. When he would come out of the game, he went up and down the bench and made sure he gave everyone from players to support staff to coaches a high five before he sat down."
Going No. 1
After his freshman season at UNLV, Bennett declared for a wide-open and weak draft. He probably wouldn't have gone as the first overall pick most years, and he acknowledged on draft night that he didn't expect the Cavaliers to take him.
"I'm just as surprised as everybody else. I had no idea. When they said my name, that's when I knew," Bennett, who could not be reached for this story, said at the time.
"Being the No. 1 pick in the draft was an unbelievable accomplishment for him," Rice said. "I think it also put a little bit of added pressure on Anthony because he's such a good person, I think he wanted to please everyone. I think when things didn't go exactly his way from the start, it affected him."
Bennett also was dealing with a left shoulder injury that hampered his development in the NBA. He wasn't able to participate in the Summer League, putting him behind his new teammates.
And as Bennett struggled during his one season in Cleveland — finishing with 4.2 points and 3.0 rebounds per game while shooting 35.6 percent — the No. 1 overall status worked against him. The Cavaliers should have sent Bennett to the Developmental League, but felt pressured to keep him on the NBA club. A No. 1 overall pick never had been demoted to the D-League.
"I think you're seeing teams handle their young players a little bit differently now, especially guys that are a little banged up or not coming into the league at 100 percent," Simon said. "I think you're seeing it with (Philadelphia's) Ben Simmons basically redshirting an entire year."
Bennett participated in the Summer League for the Cavs the next July. But one month later, he became an NBA footnote when he was part of a three-team trade that sent Kevin Love from Minnesota to Cleveland.
Bennett didn't find his footing with the Timberwolves, either. He then made one-season stops with Toronto and Brooklyn — with time with their D League teams — before heading overseas.
He has been labeled as the biggest NBA bust, compared to the likes of Joe Barry Carroll, Kwame Brown and Greg Oden. But Simon and Rice argued differently, saying his NBA dreams are not over.
"It's so easy for the common fan to be down on this guy," Simon said. "But when you're close, you see the people.
"I know the person. I know the Anthony that lived down the hall. I know the Anthony that was staying up at night doing homework and going out running with the weighted vest and doing all that stuff to get himself in a position to be successful."
Contact Mark Anderson at manderson@reviewjournal.com or 702-387-2914. Follow @markanderson65 on Twitter.