Brian Washington's big night powers Cimarron over Palo Verde
December 7, 2017 - 10:04 pm
Updated December 7, 2017 - 10:18 pm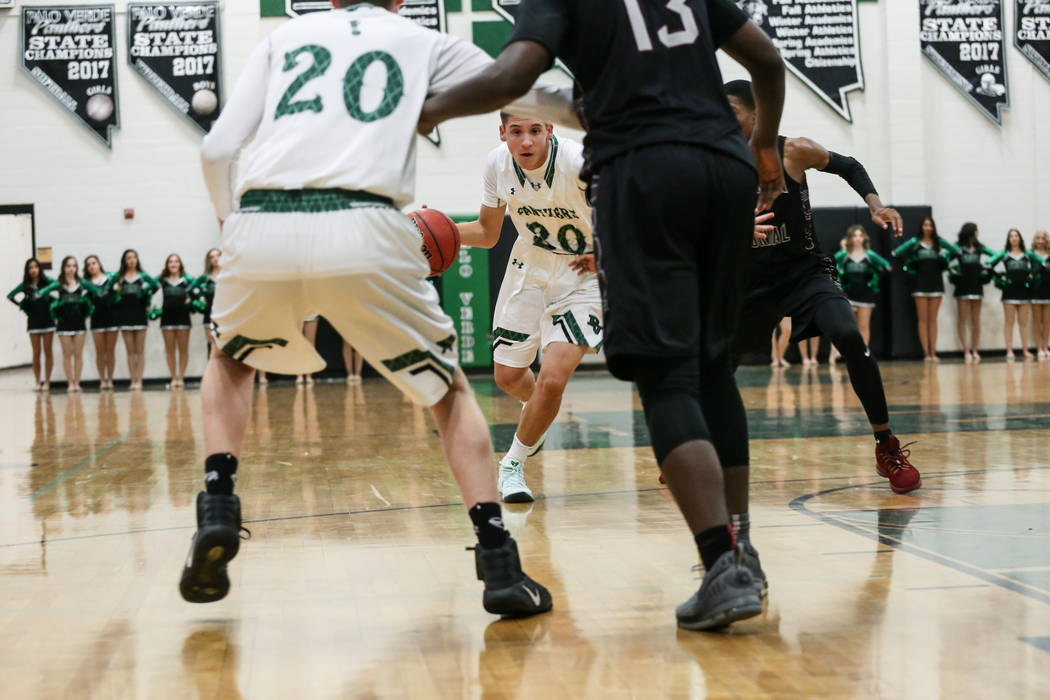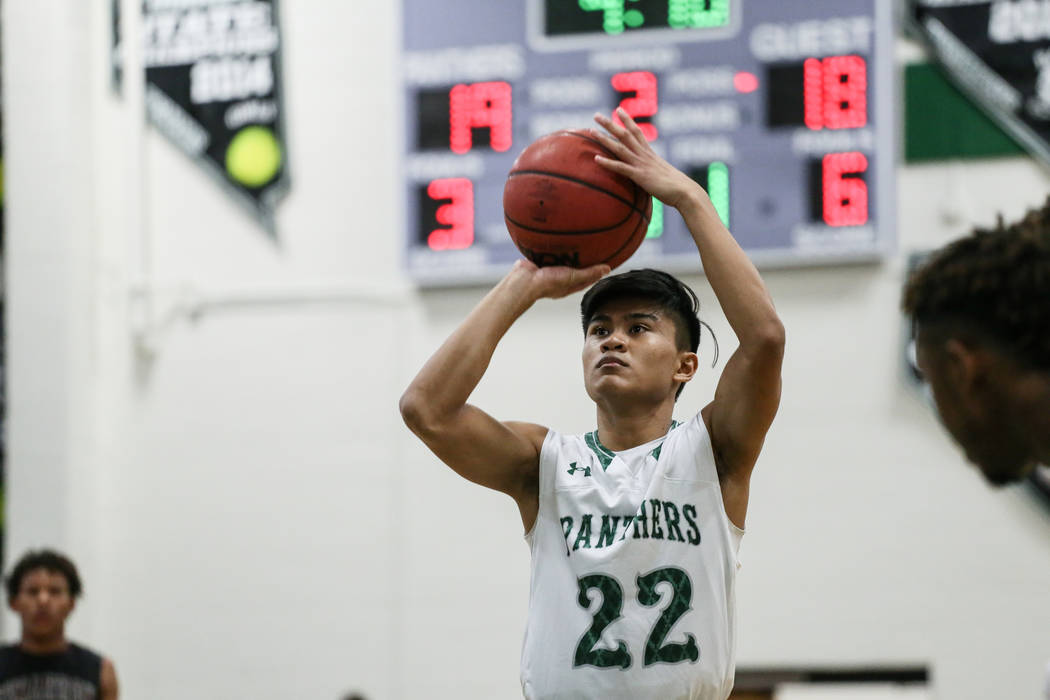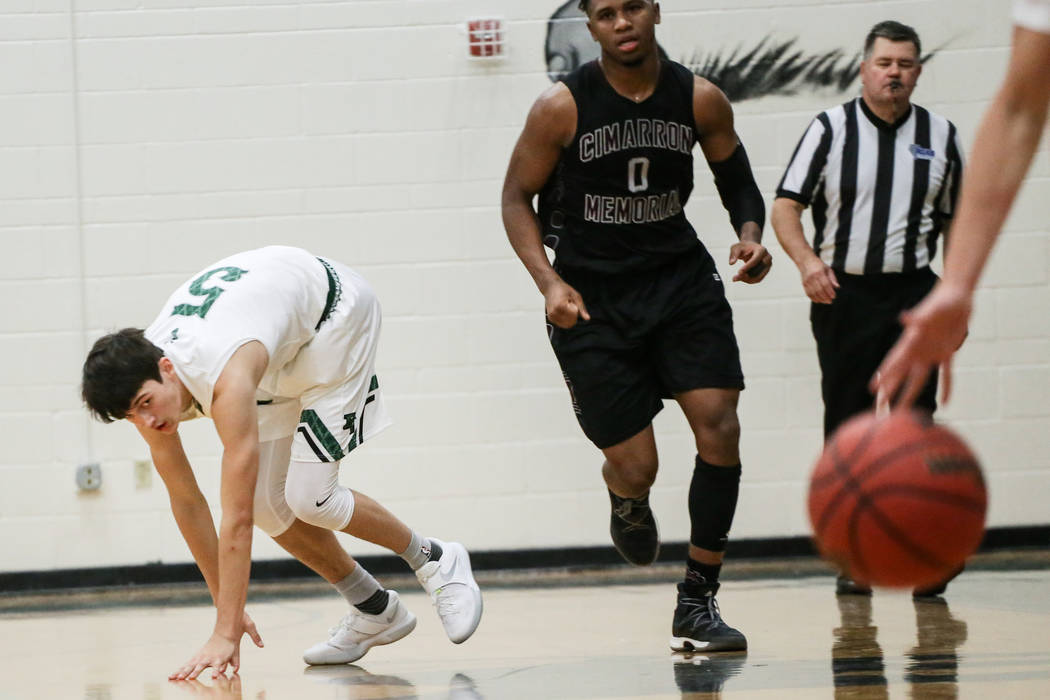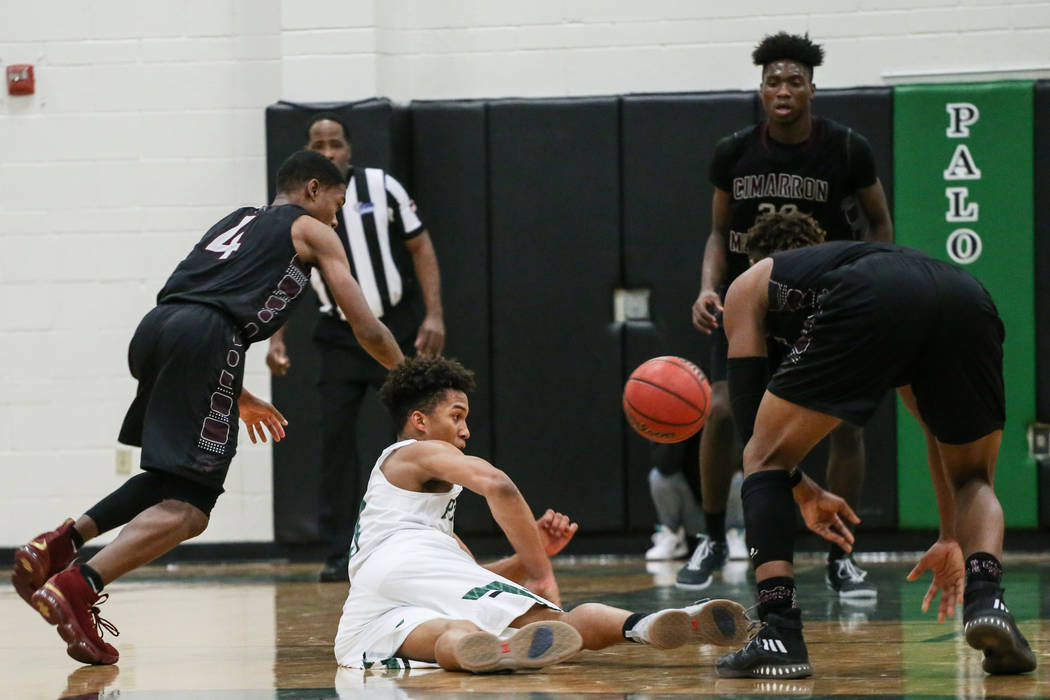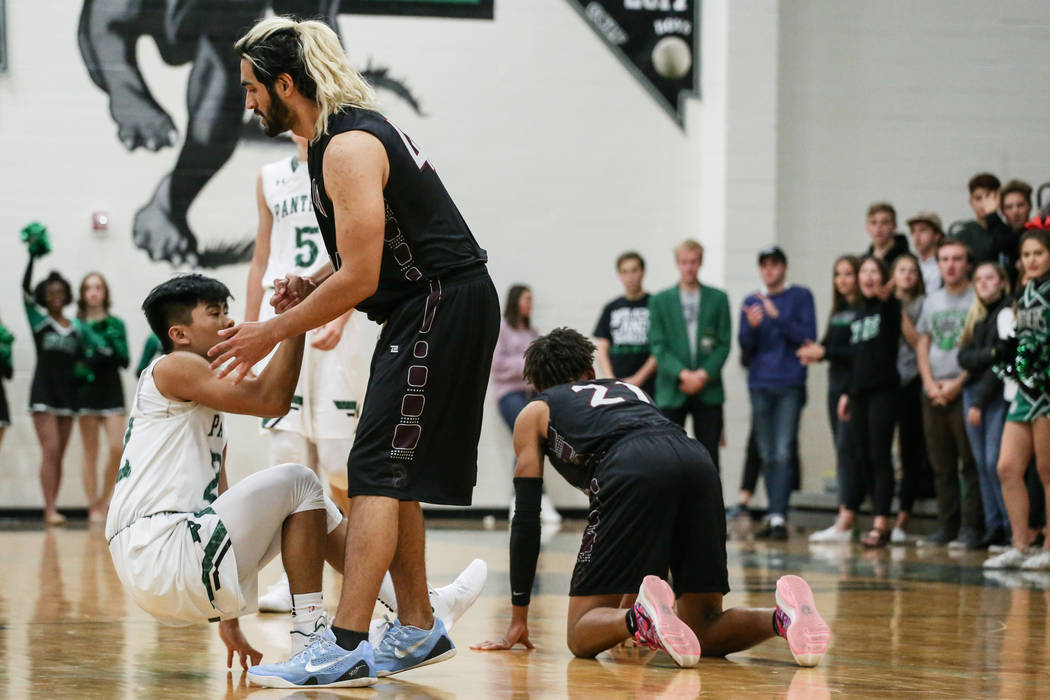 Cimarron-Memorial boys basketball coach Daryl Branham says senior big man Brian Washington is "under the radar."
A couple of more games like he had Thursday and Washington will be getting plenty of attention.
The 6-foot-5-inch forward had 14 points, 19 rebounds, five assists, five blocked shots and two steals to lead the Spartans to a 66-52 road win over Palo Verde.
"People in town don't seem to think a whole lot about him, but he can play," Branham said. "And he does that every night."
Washington helped set the tone on defense, blocking shots and helping Cimarron limit the Panthers to 16-for-63 shooting (25.4 percent).
"He's a big part of our defense because he gets to the glass pretty well, and he blocks and he's got great timing," Branham said. "What shots he doesn't block, he usually alters."
The game was tied at 40 after three quarters, but Branham credited the defense with keying a 13-2 run to start the fourth quarter and give the Spartans control.
"It was a grind tonight," Branham said. "We just kept telling the kids 'keep pressuring, and we've got to make something happen defensively,' and that's what we had to do."
George Tribble hit two 3-pointers in a 40-second span to push the Cimarron lead to 53-42 with 5:09 left.
"Those back-to-back 3s he hit in the corner were huge because that really pushed the lead up a little bit," Branham said. "And George is like that. When he catches it in rhythm, he's a decent shooter."
Tribble finished with 16 points, five rebounds, two blocked shots and two steals, and Marcus Phillips and Brian Lang each scored 10 for Cimarron (5-2, 2-0 Northwest League).
Dylan Yoro led Palo Verde with 15 points, and Daniel Bellinger added 14 rebounds for the Panthers (4-3, 1-1).
Contact prep sports editor Damon Seiters at dseiters@reviewjournal.com or 702-380-4587. Follow @DamonSeiters on Twitter.
Box score:
Cimarron-Memorial 66, Palo Verde 42