Canyon Springs tops Liberty for tourney title
November 24, 2018 - 7:23 pm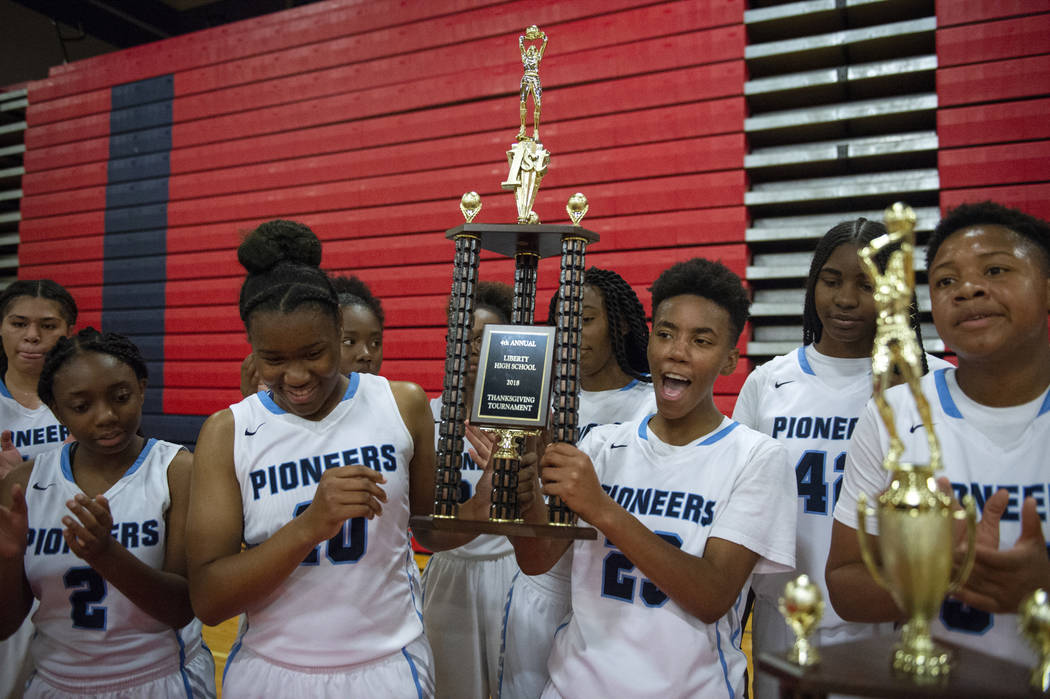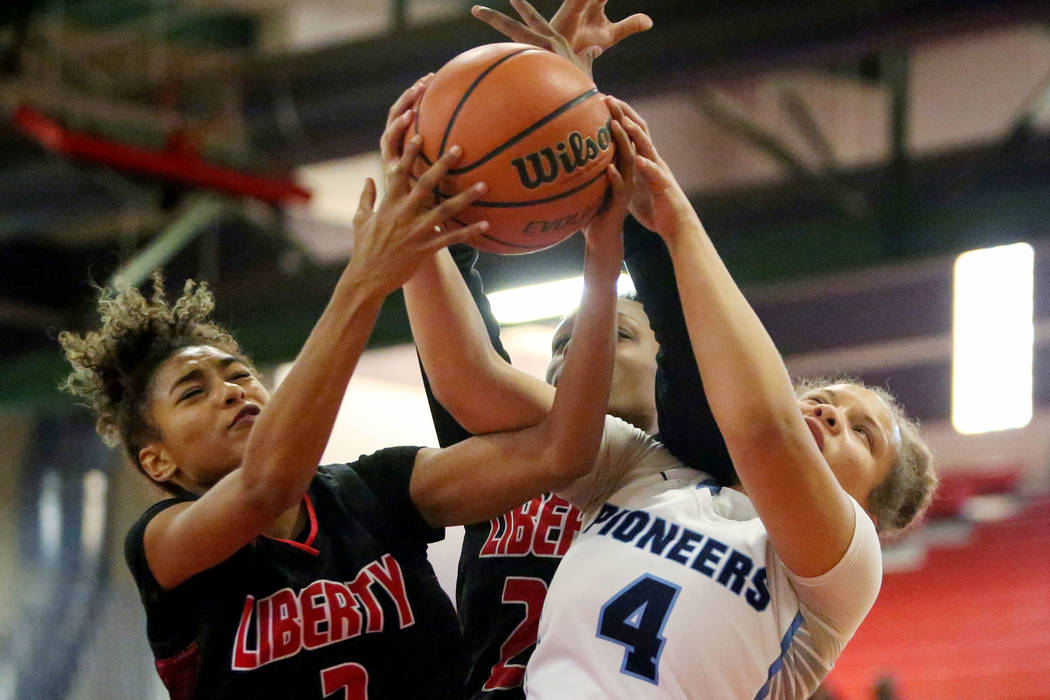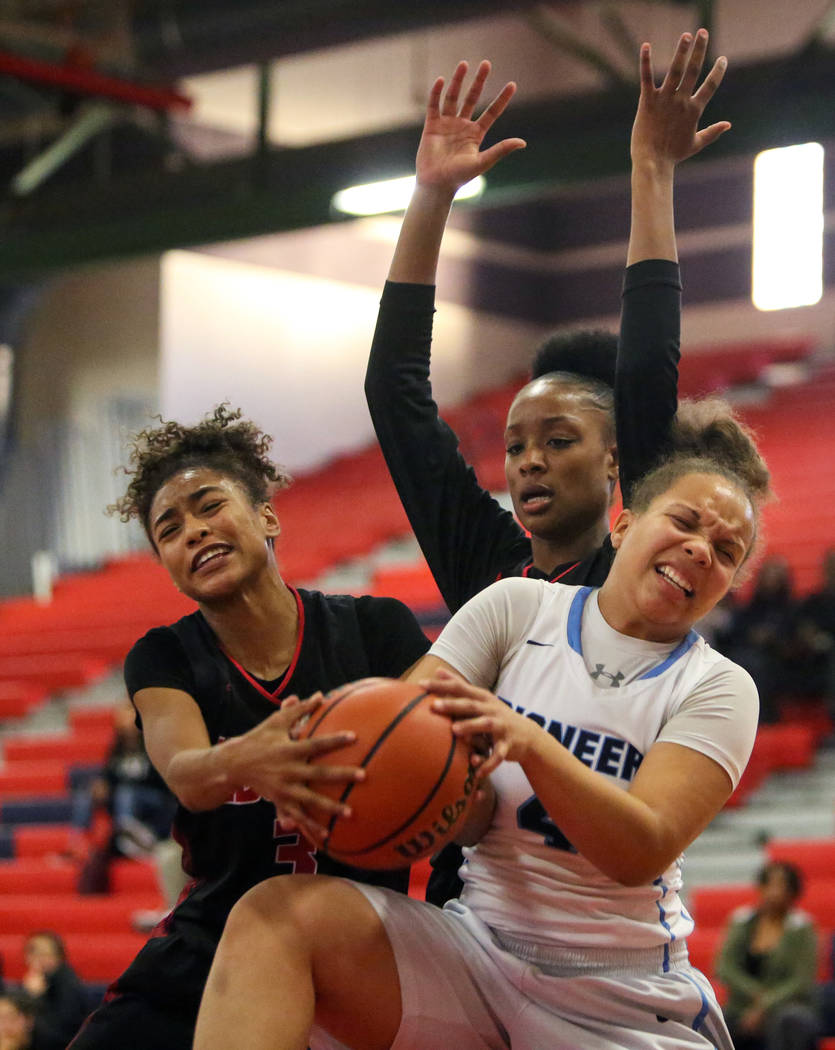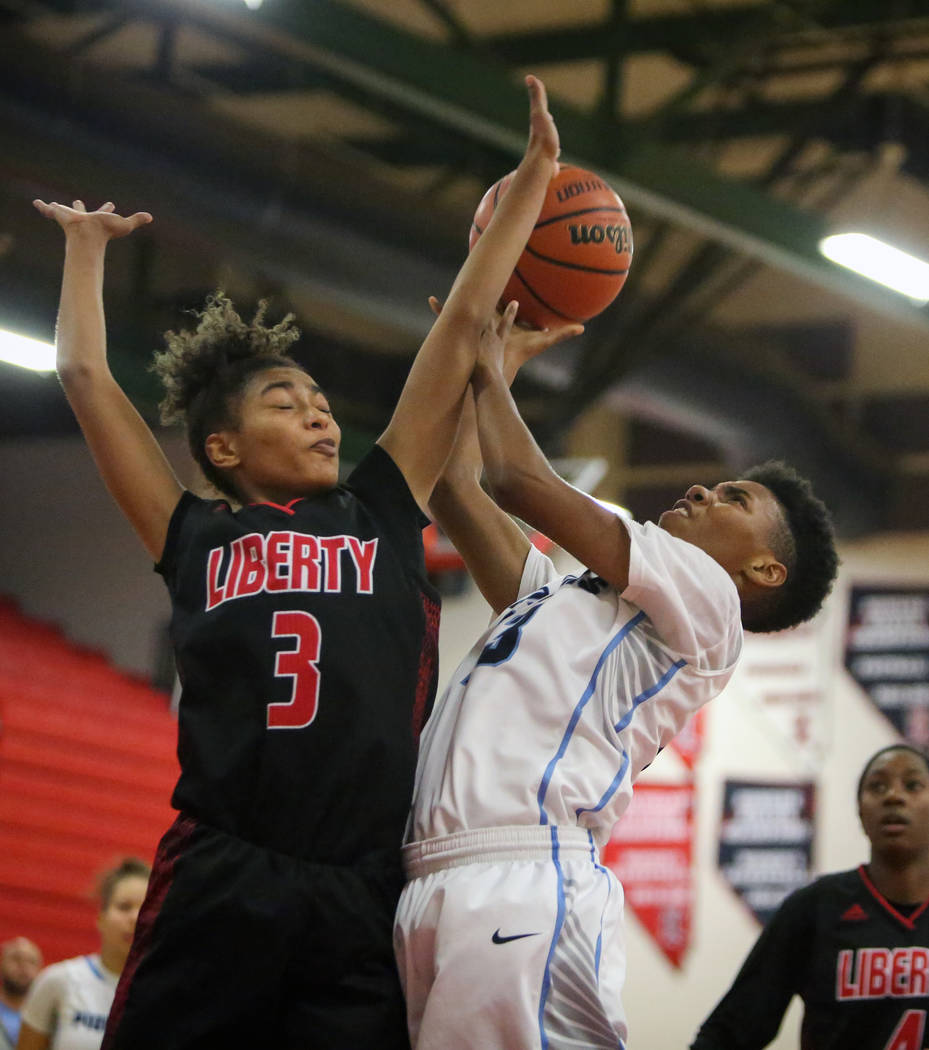 The Canyon Springs girls basketball team knew it could have this kind of performance.
It wasn't even the three relatively easy pool play victories at the Liberty Thanksgiving Invitational on Friday and early Saturday that gave the team such assurance. Even in this almost-new season, the Pioneers already had enough experience to believe they could stick with host Liberty when the two unbeaten pool winners came met for the tournament title on late Saturday afternoon.
"We played them at the Halloween tournament at Coronado," Canyon Springs coach Chris Walker said. "And we lost by four. We knew we could play with them. I think we can play with anybody if we stay focused and disciplined."
Though the Pioneers fell behind early again Saturday, they pushed their way back in front late in the first quarter and never trailed again, beating the Patriots, 61-46, to win the tournament.
"I hope you'll put the emphasis on the passing," Walker said. "We played early today (the 10 a.m. game in the last of pool play), so we had to really get them going with our preparation coming back this afternoon in warmups."
It was evident from the start that sharing the basketball was the focus against Liberty, a Class 4A state finalist last year.
Canyon Springs recorded assists on four of its first eight field goals in the game. The Pioneers also had several good passes that put scorers in position to make an individual move and extend the lead.
Canyon Springs scored the game's first five points before a 12-0 run from Liberty staked the Patriots to a 12-5 lead with 4 minutes, 33 seconds to go in the first quarter. Joy Watkins' basket to culminate that spurt was the last the Patriots scored for more than two-and-a-half minutes.
Meanwhile, Canyon Springs forged back in front, 13-12, with 2:09 left in the quarter when Sydnei Collier made 1 of 3 free throws. Jeanette Fine's 3-pointer at the first quarter buzzer gave the Pioneers a 22-17 lead that Liberty would threaten only once again.
"This just shows us what we can do in the future," said Fine, who scored 15 points in the championship game and was named the tournament MVP. "We're going to get better from here."
More preps: Follow at nevadapreps.com and @NevadaPreps on Twitter.
Saturday's highlights
Girls basketball
Faith Lutheran's Taylor Etopio had 14 points in a 61-27 victory over Bonanza in the third-place game at the Liberty Thanksgiving Invitational.
Cimarron-Memorial's Elise Young scored 17 points in a 59-49 win over Desert Pines.