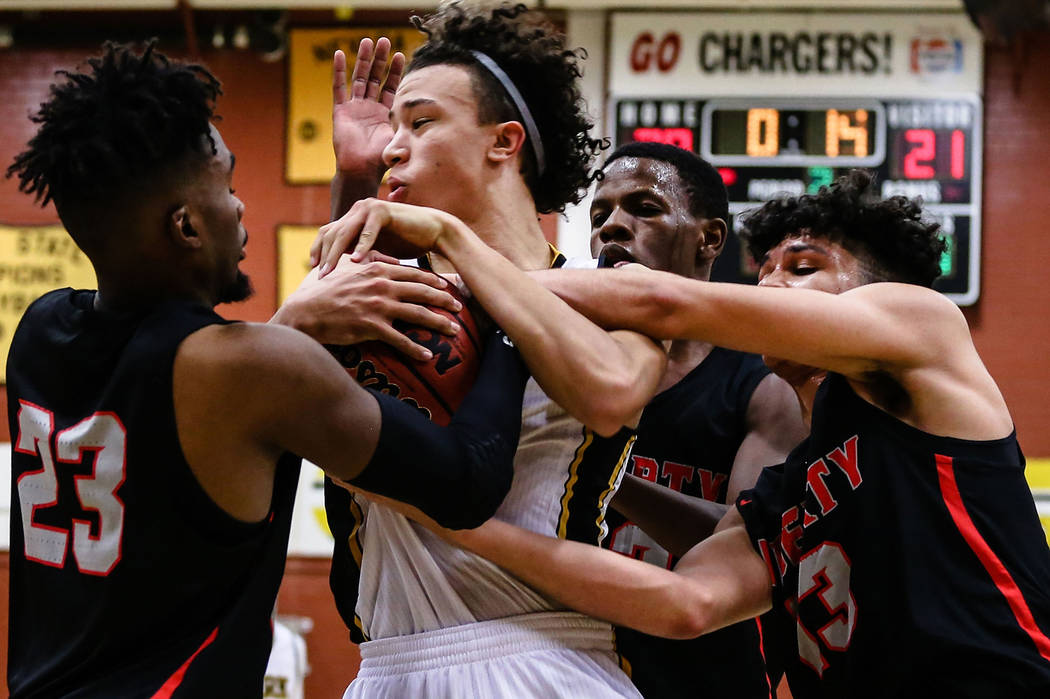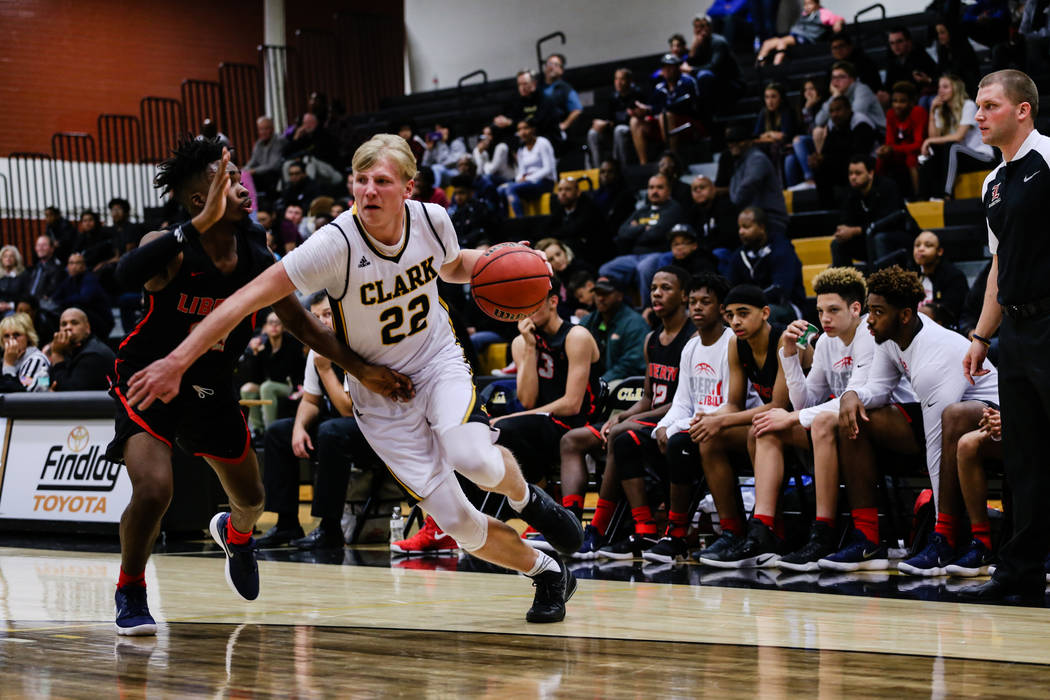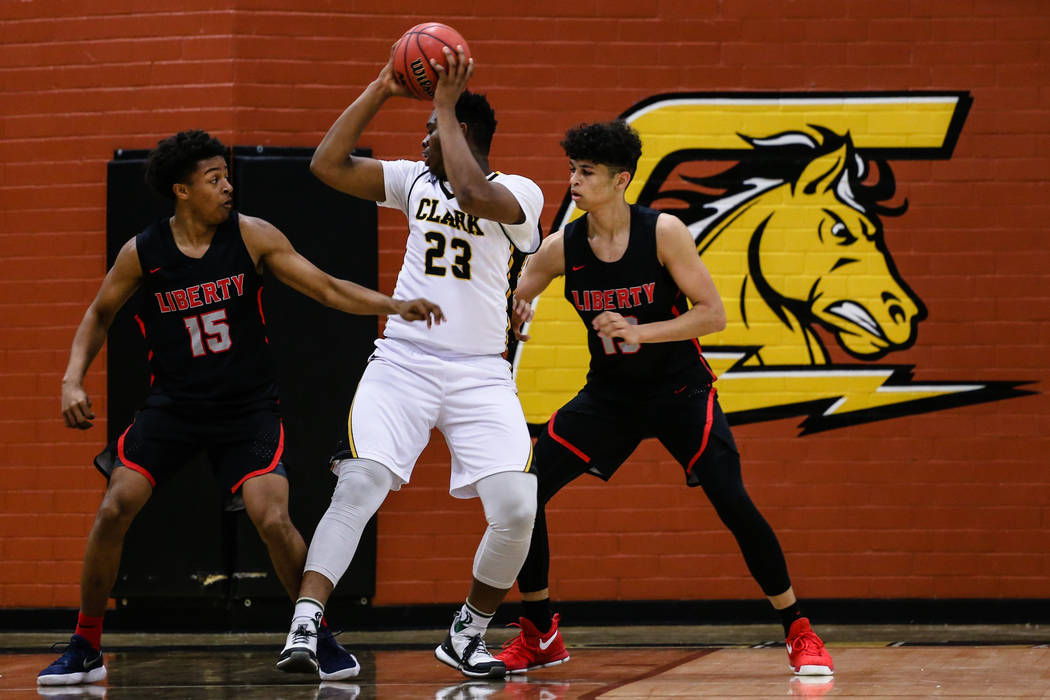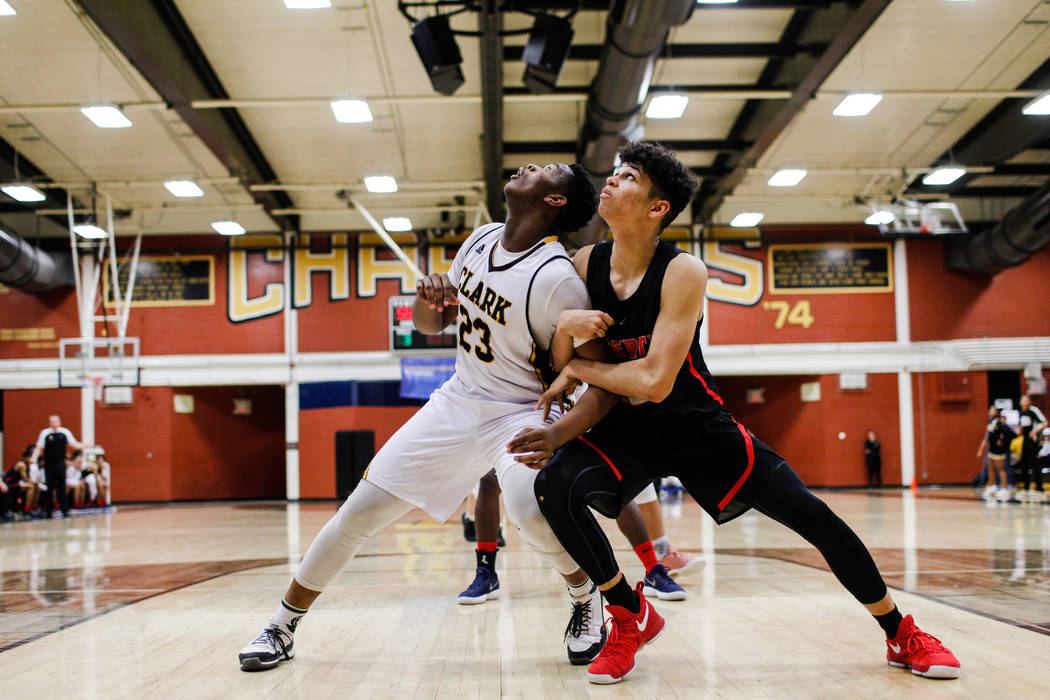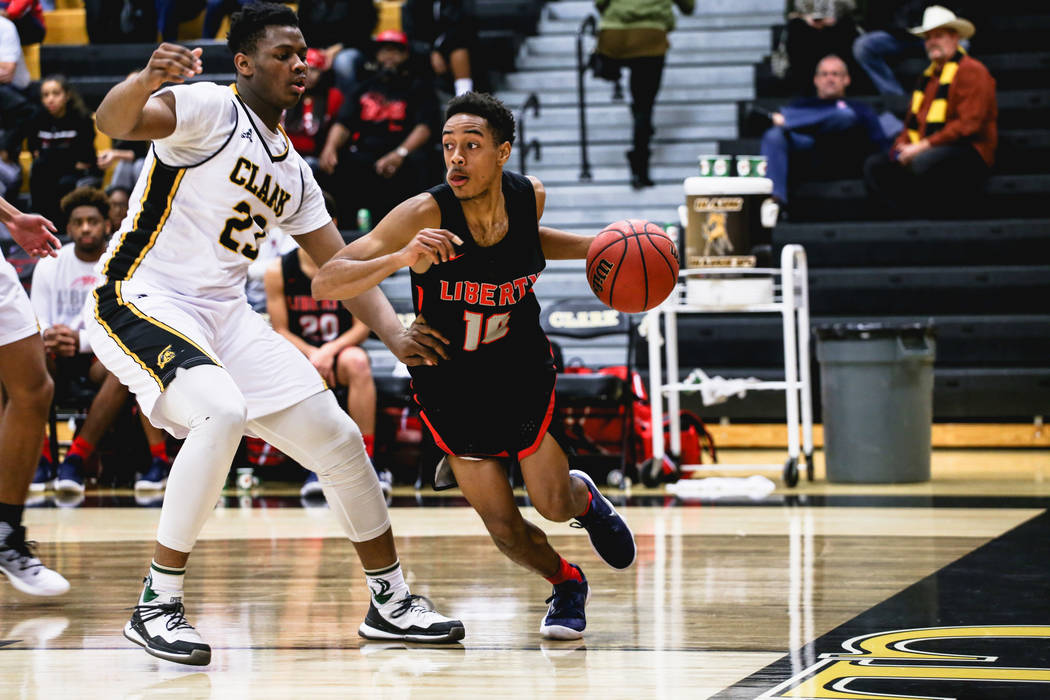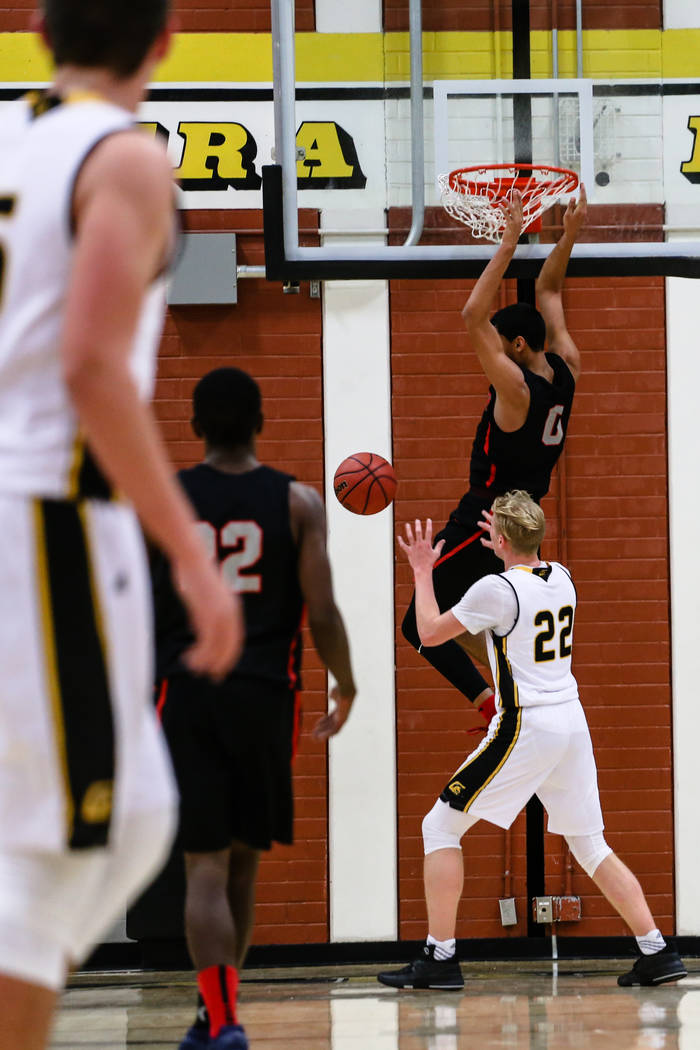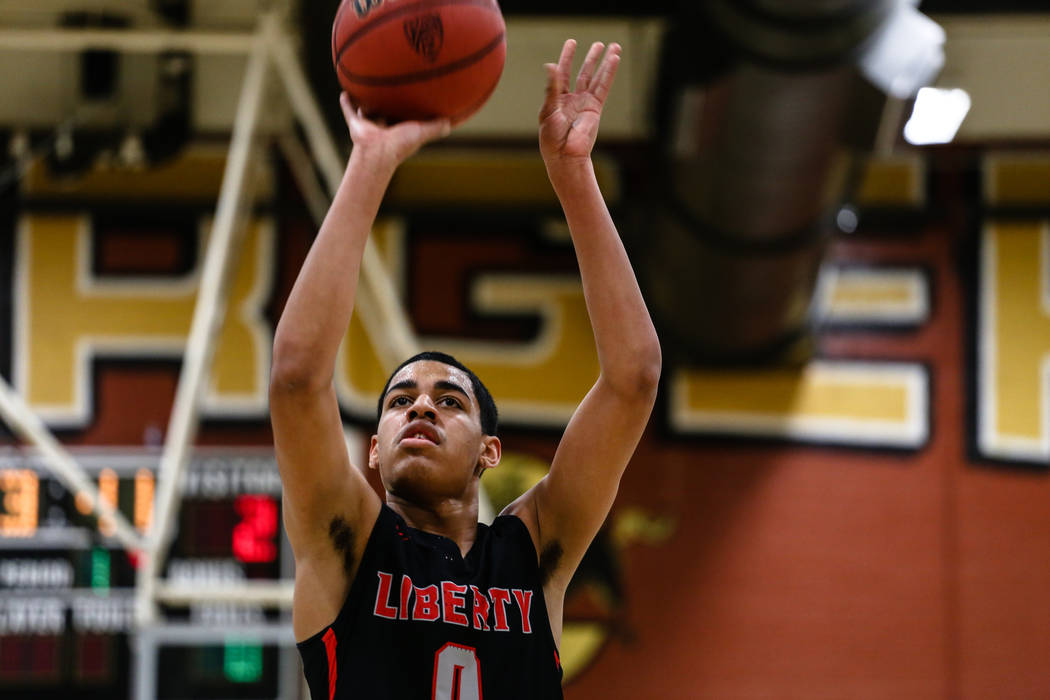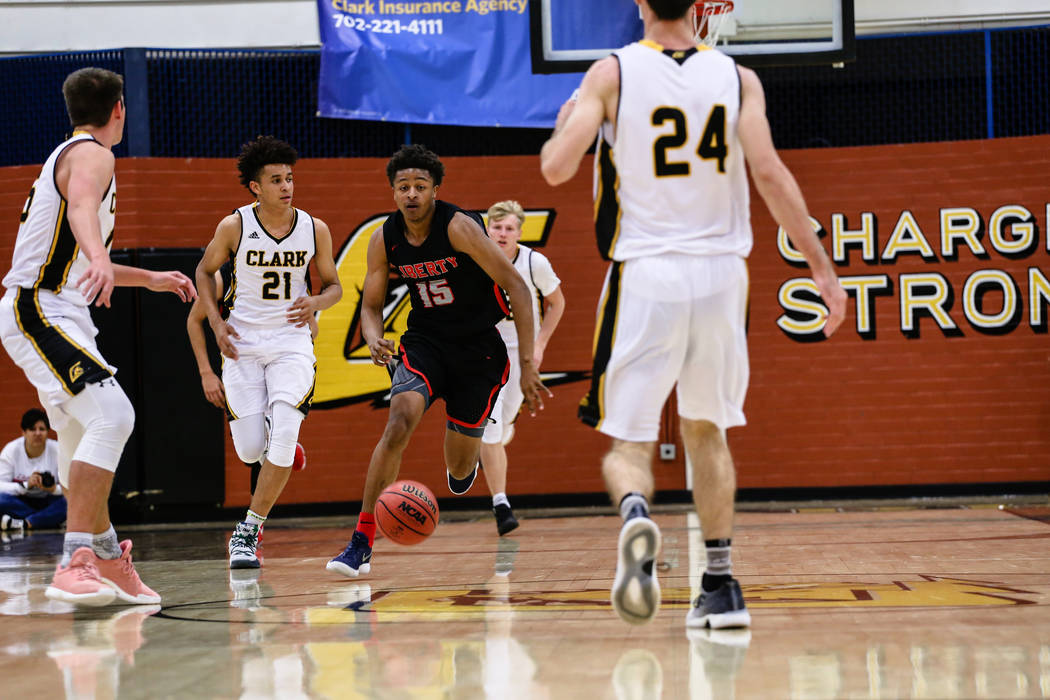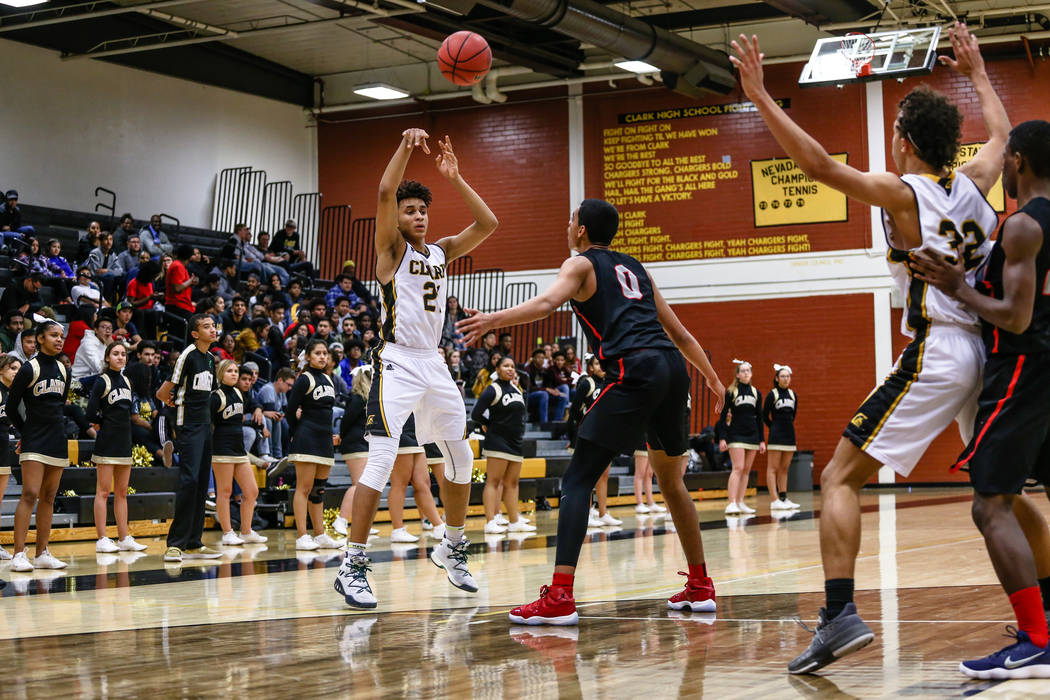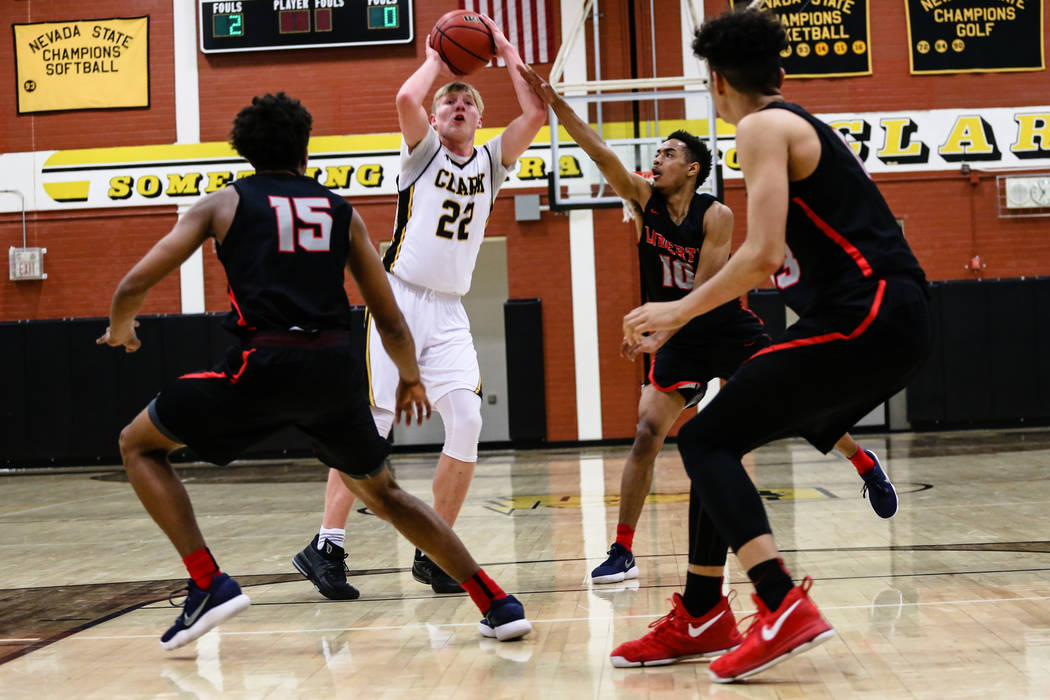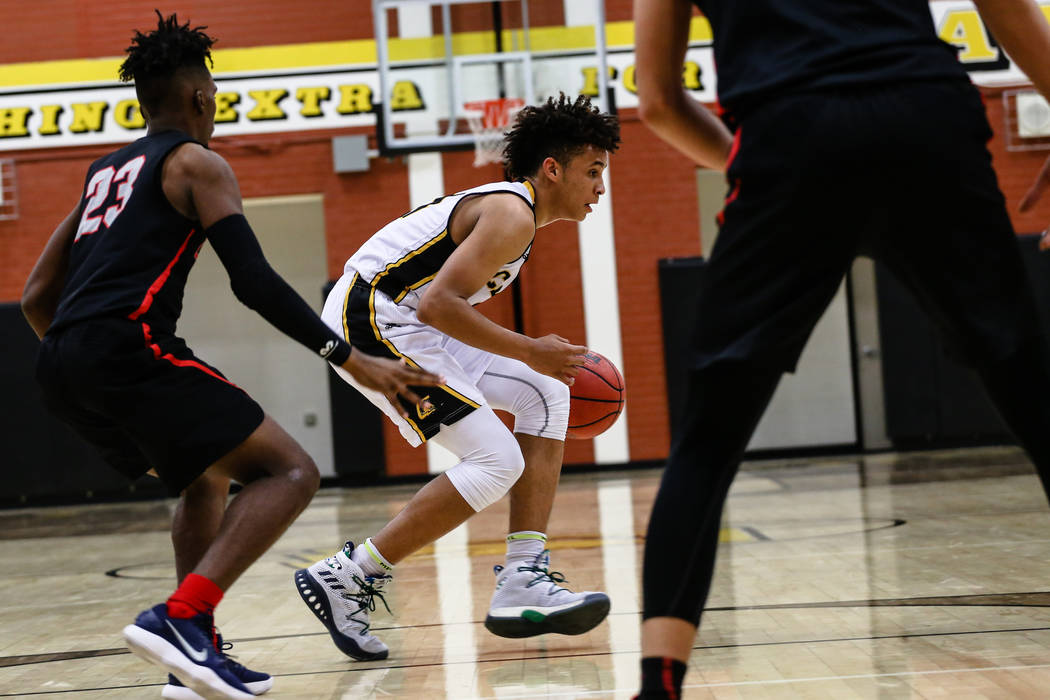 After three quarters Friday, Liberty's boys basketball team was within four points of top-ranked Clark.
It took the Chargers all of three possessions to make sure there would be no upset.
Jalen Hill scored 11 of his game-high 23 points in the fourth quarter as Clark rolled to a 66-51 home victory over the Patriots.
"In the fourth quarter, our defense helped us out," Hill said. "We got into transition and got easy buckets to get our offense going."
Hill had a three-point play sandwiched between 3-pointers by James Bridges and Trey Woodbury to push the lead to 52-39. Hill added a dunk and a spinning layup on the next two possessions, and it was clear that Clark (7-0) was in control.
"That's what Jalen does," Clark coach Chad Beeten said. "The beauty of Jalen is he just finds his spots no matter what we're doing. When he lets the game come to him like he did today, he gets on those spurts because he's not forcing the issues early in the game. And he finds his open looks, and he finds his open drives and gets out in transition, and that's where Jalen's really good.
"He has a tendency to do that, have those long spurts, where it's just bucket after bucket after bucket."
Hill, a 6-foot-7-inch junior, went head-to-head for much of the night with 6-7 Liberty wing Julian Strawther, who is considered one of the nation's top prospects in the sophomore class.
But Hill got the better of Strawther, making 9 of 13 field goals and finishing with six rebounds, two steals and a blocked shot. Hill was 5-for-5 at the free-throw line.
Strawther had 21 points on 7-for-15 shooting, and had just one rebound. He was 5-for-9 from the line.
"I've known him since I was young, like middle school," Hill said of Strawther. "We go way back, and it was very competitive out there."
James Bridges had 11 points and 11 rebounds for Clark, which had a 39-24 rebounding edge.
Jordan Holt had 10 points and eight assists for Liberty (2-3).
Contact prep sports editor Damon Seiters at dseiters@reviewjournal.com or 702-380-4587. Follow @DamonSeiters on Twitter.
Box score:
Friday's highlights
Boys
— Chaparral's Jonathan Tendale scored 30 points in a 67-63 home win over Silverado.
— Desert Pines' Darnell Washington had 15 points, 17 rebounds and three steals in a 54-41 home victory over Green Valley.
— Foothill's Marvin Coleman had 35 points in an 89-56 road win over Rancho.
Girls
— Democracy Prep's Sharmayne Finley poured in 45 points in 64-60 road win over Needles.
— Cimarron-Memorial's Tasia Moore scored 29 points in a 64-60 road victory over Arbor View.
— Coronado's Haley Tyrell had 19 points and 10 rebounds in a 77-32 home win over Las Vegas.