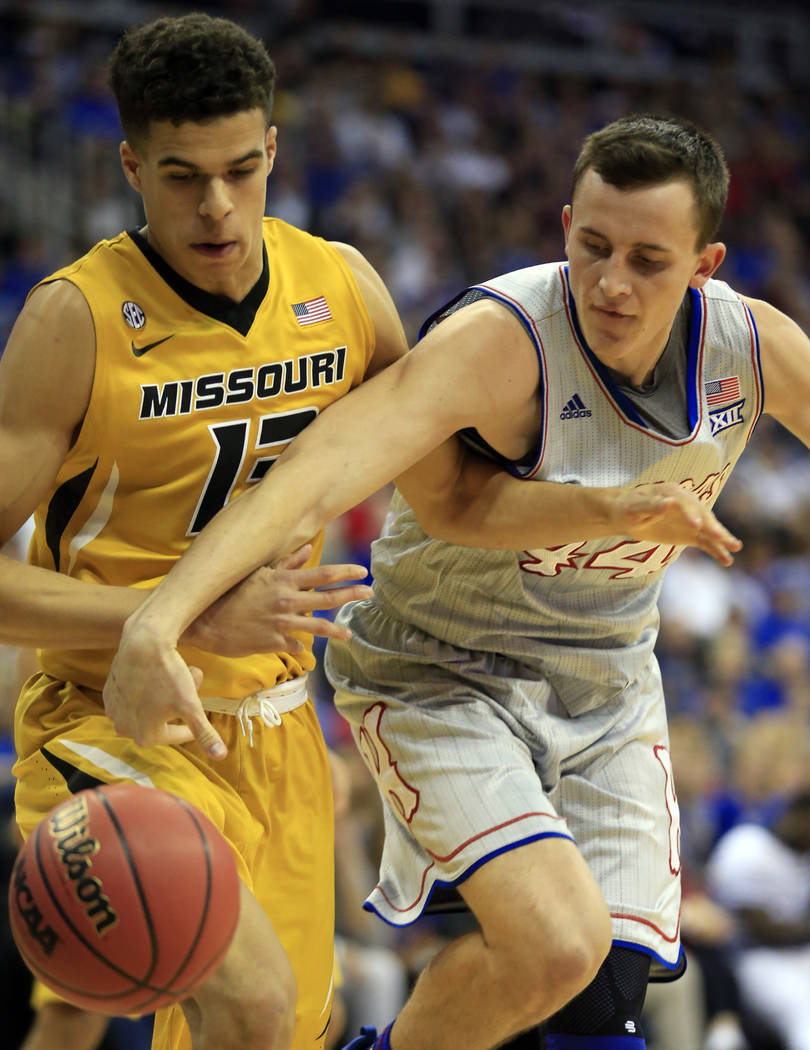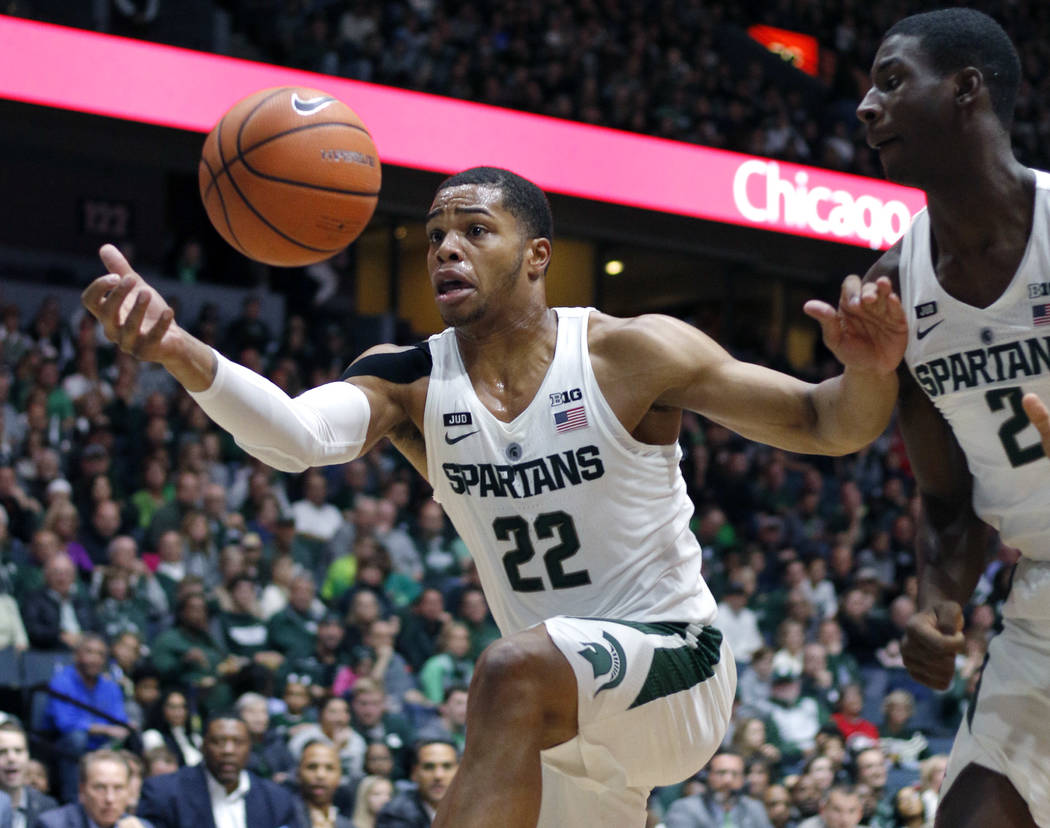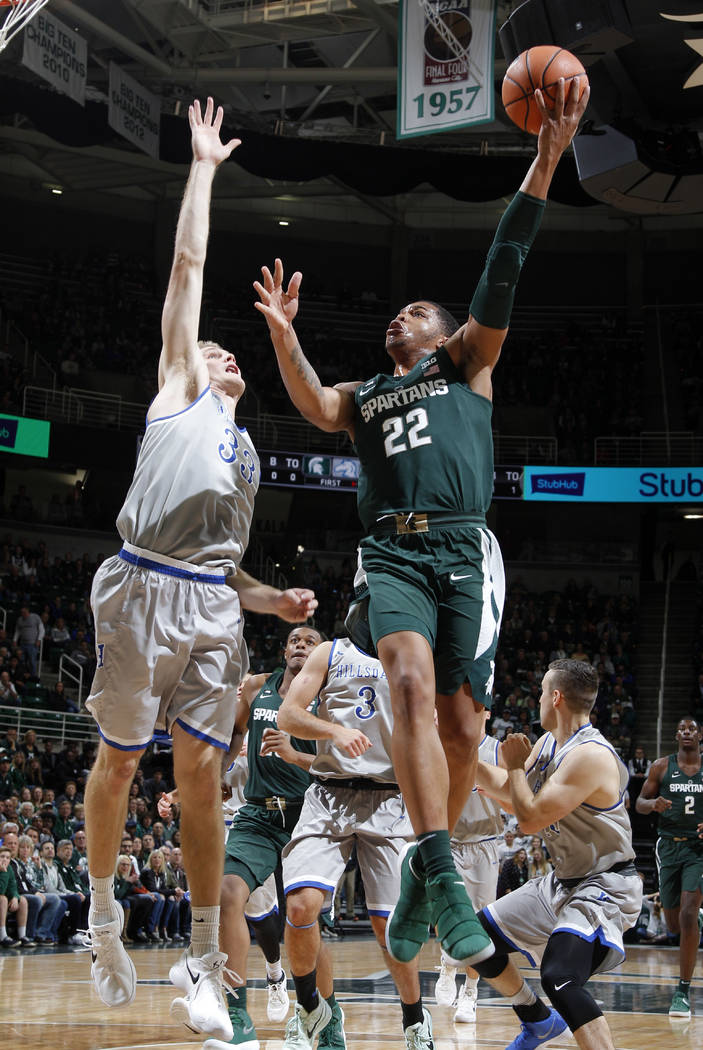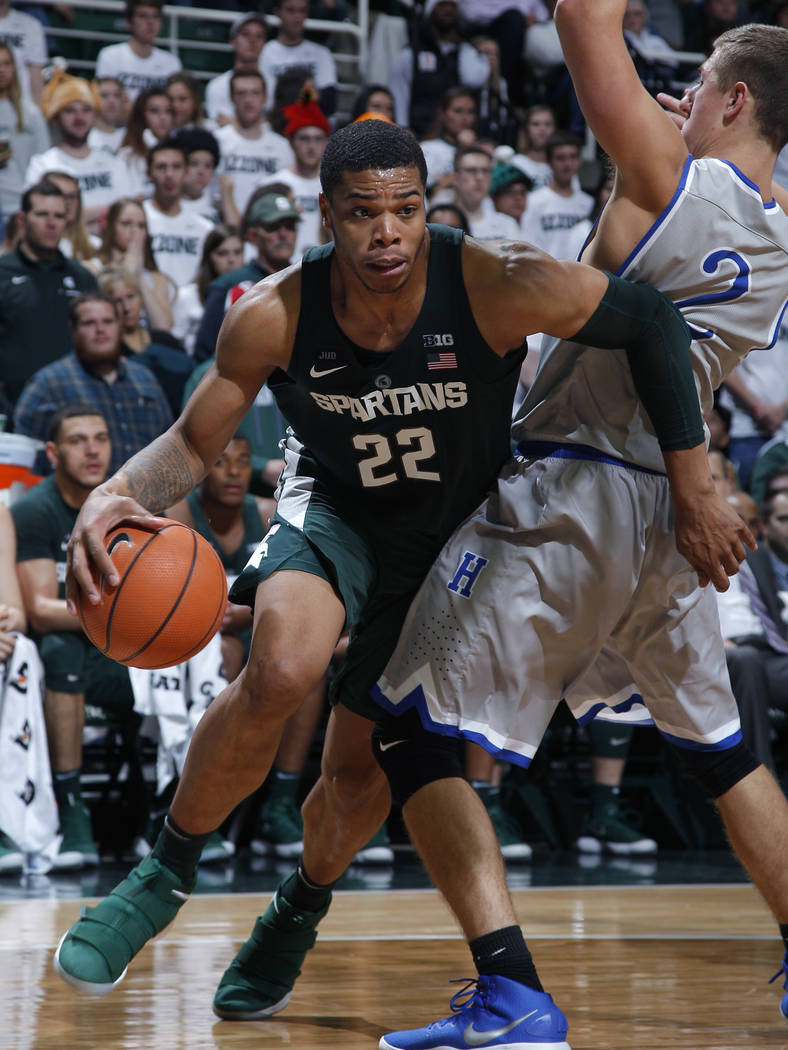 "Looking on The Bright Side" is a British musical comedy film from 1932. It's about a couple who form an act.
One writes the songs and the other sings.
Then the guy gets a taste of fame and runs off with a glamorous actress.
It's good for some old-time laughs.
Which is what college basketball needs right now.
If you can find a bright side, bask in it.
There is still much to love about the game and those who play it, still much to celebrate from November through March, still all sorts of positive trails to follow amid federal indictments and dudes about to flip like Sammy the Bull.
You want a bright side?
We finally found someone who can shut LaVar Ball up.
China.
See. That wasn't so hard.
The college season tips off Friday, and there are other, even more favorable storylines that will define 2017-18. Things you shouldn't miss. Bright Side things.
Here's a preseason map of sorts to keep you winding in and around all the gloomy headlines that have touched the sport:
Player of the year
■ The easy choice: Miles Bridges, Michigan State. The 5-star recruit averaged 16.9 points, 8.3 rebounds, shot 49 percent and chose to return for his sophomore season. Stars from Power Five programs don't do that in this one-and-done culture.
■ A close second: Jalen Brunson, Villanova. He will be an even bigger factor with backcourt mate Josh Hart gone, a point guard who fits the style Jay Wright likes to play as those custom suits do the coach.
■ Guy with little chance you need to watch: Jock Landale, Saint Mary's. There is not a better center nationally than the 6-foot-11-inch senior, the latest Aussie standout in Moraga who averaged 16.9 points and 9.5 rebounds last season.
Freshman of the year
■ The easy choice: Michael Porter Jr., Missouri. He decommitted from Washington after Papa (Michael Sr.) Porter landed a job on the coaching staff with the Tigers (funny how those things work). The other Porter, younger brother and Top-25 recruit Jontay, graduated high school early and is also eligible. But it's the 6-10 Michael who is all that and more.
■ A close second: Marvin Bagley III, Duke. Bagley at 6-11 has all the skill of Porter and won't be expected to produce as much in that he's surrounded by far more talent. Less pressure, more victories.
■ Guy with little chance you need to watch: Mohamed Bamba, Texas. The Longhorns, 11-22 last season, probably won't win enough for Bamba to overtake the likes of Porter or Bagley.
But any dude with a 7-9 wingspan is worth your time.
Five players you probably don't know who deserve a glance
■ Mike Daum, South Dakota State. Not the guy to challenge in H-O-R-S-E. He shot 65.5 percent last season.
■ Angel Delgado, Seton Hall. Do you know who led the country in rebounding last year at 13 per game? Him.
■ Jordan Caroline, UNR. The Wärtsilä RT-flex96C is the world's most powerful motor. Caroline, who has battled injuries in camp, has a better one.
■ Jaylen Adams, St. Bonaventure. He averaged over 20 points and six assists in 2016-17. Why a big deal? Nobody else did.
■ Tyler Hall, Montana State. From the snow drifts of Bozeman comes this guard who averaged 23 points and shot almost 64 percent last season.
Coaches to track
■ We're the Millers: It would be a better script if Jennifer Aniston was also in this version, but little brother Archie taking over at Indiana and Sean trying to finally make a Final Four at Arizona offers the requisite amount of drama.
■ Is there a Carnesecca sweater in the house?: Big East rivals from back in the day and now close friends, Chris Mullin enters his third season as coach at his alma mater (St. John's), while Patrick Ewing takes over his former program (Georgetown).
■ Give him some time: And, like he has done everywhere else, Brad Underwood will spin magic at Illinois.
Cinderella's slipper in the Sweet 16?
■ Florida Gulf Coast: Do you remember Dunk City in 2013? It's loaded … again.
■ Missouri State: The Missouri Valley team that should benefit the most from Wichita State bolting for the American.
■ Middle Tennessee: Is a team that has knocked off Michigan State and Minnesota in consecutive NCAAs still a Cinderella? When you play in Conference USA, yes.
Conference talk
■ Rising: Southeastern
It's not all about football anymore, as seven teams could make the Field of 68.
■ Falling: Big Ten
Might have the best team (Michigan State), but Wisconsin, Ohio State and Indiana need to prove this notion wrong.
■ Exciting: American Athletic
Cincinnati, Southern Methodist, Central Florida, Connecticut … and now Wichita State.
All of the above is merely a peak, a way to begin the season by looking on the bright side.
For starters, thank you, China.
Contact Ed Graney at egraney@reviewjournal.com or 702-383-4618. He can be heard on "The Press Box," ESPN Radio 100.9 FM and 1100 AM, from 11 a.m. to 2 p.m. Monday through Friday. Follow @edgraney on Twitter.
10 nonconference games to watch
— Texas A&M vs. West Virginia, Friday
— Duke vs. Michigan State, Tuesday
— Kentucky vs. Kansas, Tuesday
— Michigan vs. North Carolina, Nov. 29
— Miami vs. Minnesota, Nov. 29
— Duke vs. Indiana, Nov. 29
— Notre Dame vs. Michigan State, Nov. 30
— Villanova vs. Gonzaga, Dec. 5
— Cincinnati vs. Florida, Dec. 9
— UCLA vs. Kentucky, Dec. 23