Lakers announce two NBA exhibition games for T-Mobile Arena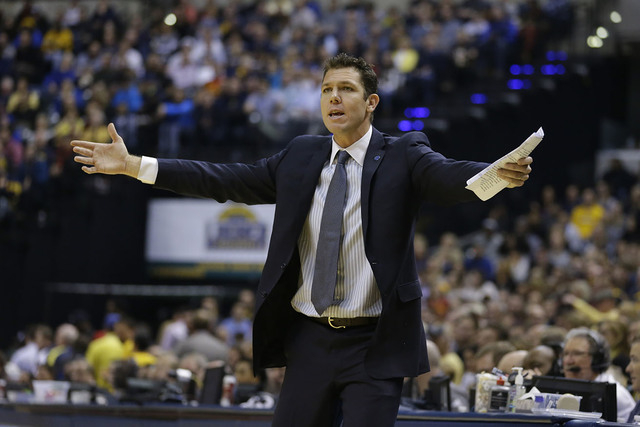 Not only will the Los Angeles Lakers move their annual Las Vegas exhibition from MGM Grand Garden to the new T-Mobile Arena, the NBA franchise will play two preseason games at the new venue.
The Lakers announced their preseason schedule Friday and it includes an Oct. 13 game against the Sacramento Kings and an Oct. 15 game against the defending champion Golden State Warriors. The Kings game is set for 7:30 p.m. while Warriors contest is scheduled for a 7 p.m. tipoff.
The Lakers, led by new coach Luke Walton, haven't played more than one preseason game in Las Vegas at least since 1989. Lakers did play a second game in Las Vegas in 1992, when they moved a playoff game to Thomas & Mack Center because of nearby riots in Los Angeles.
Tickets for those two games will go on sale to the public May 16 and are priced at $25, $42.50, $55, $80, $105, and $155. Tickets will be sold at www.ticketmaster.com and will be available by phone at 1-800-4-NBA-TIX.