LeBron's Lakers too much for Warriors in Las Vegas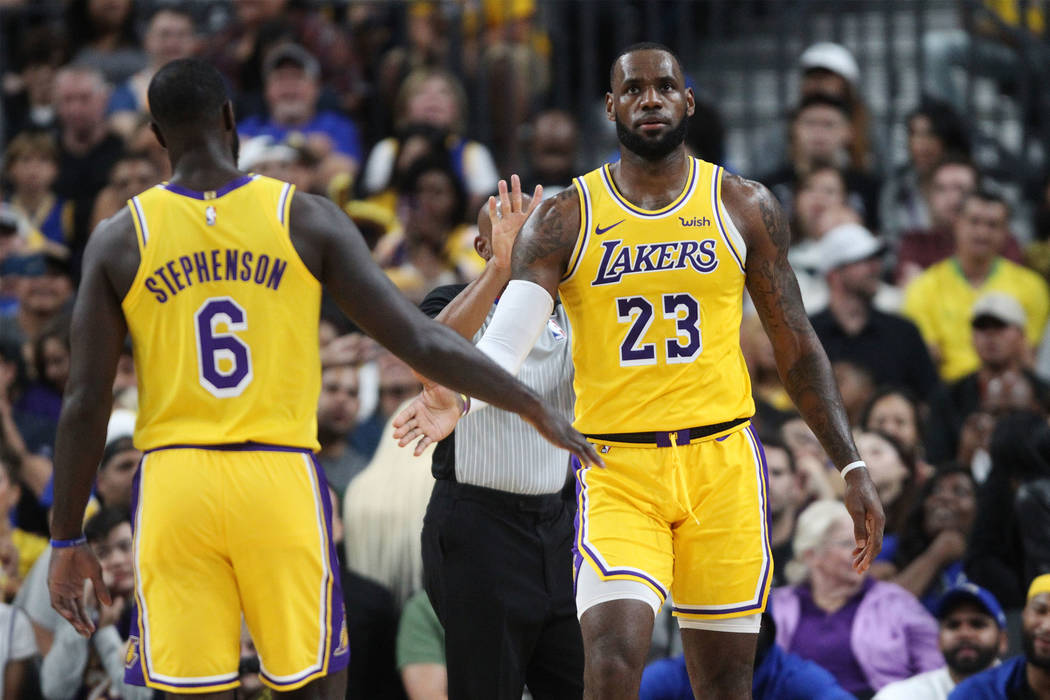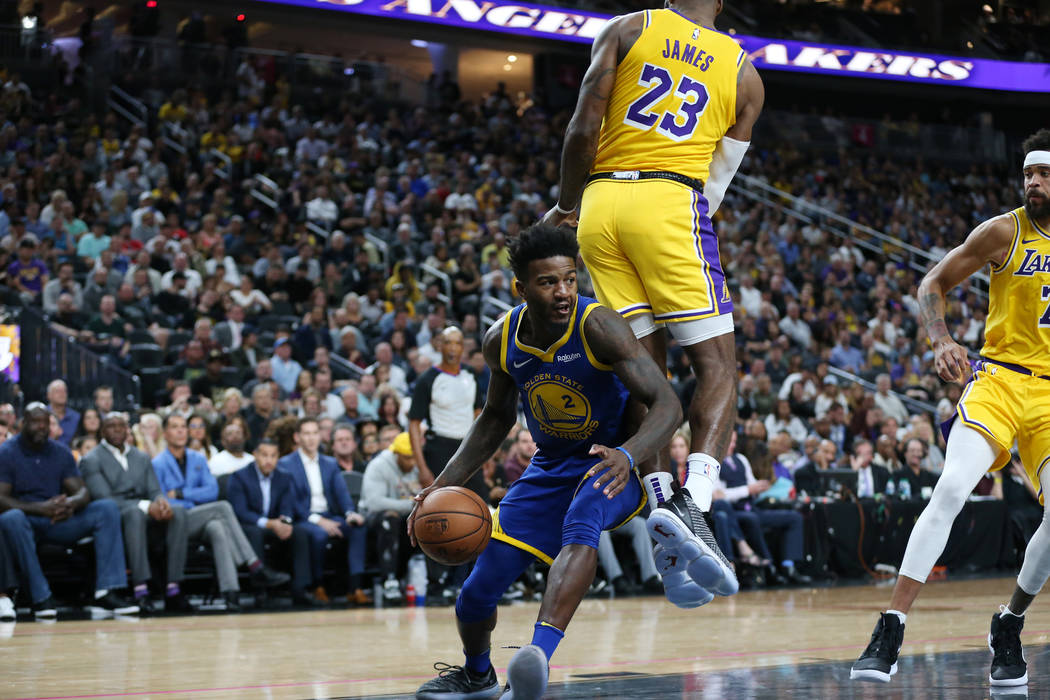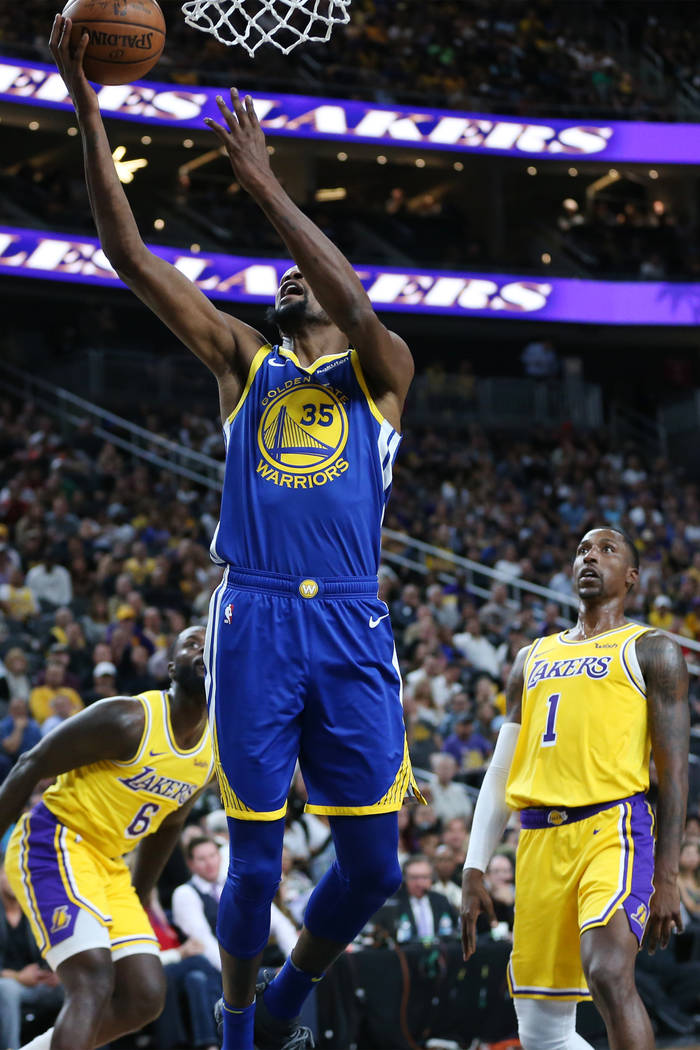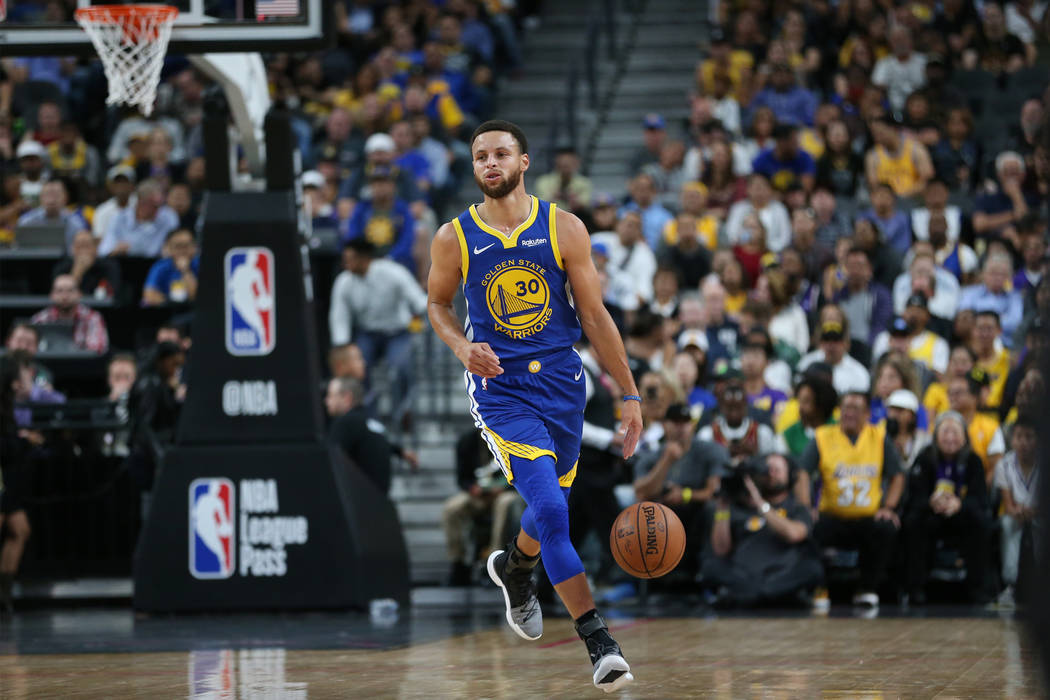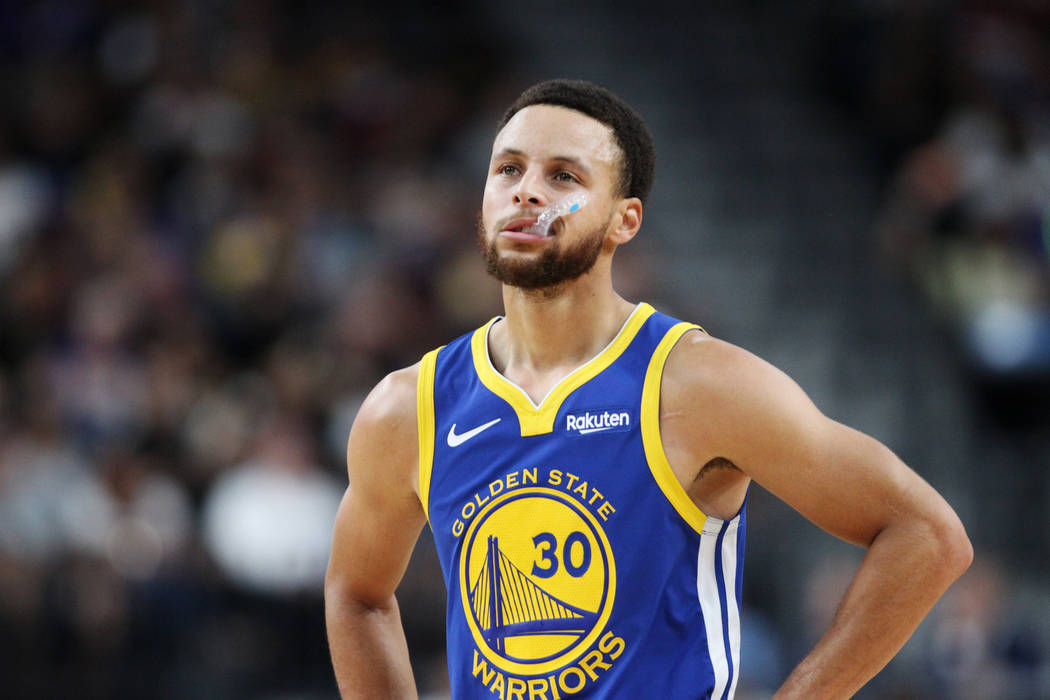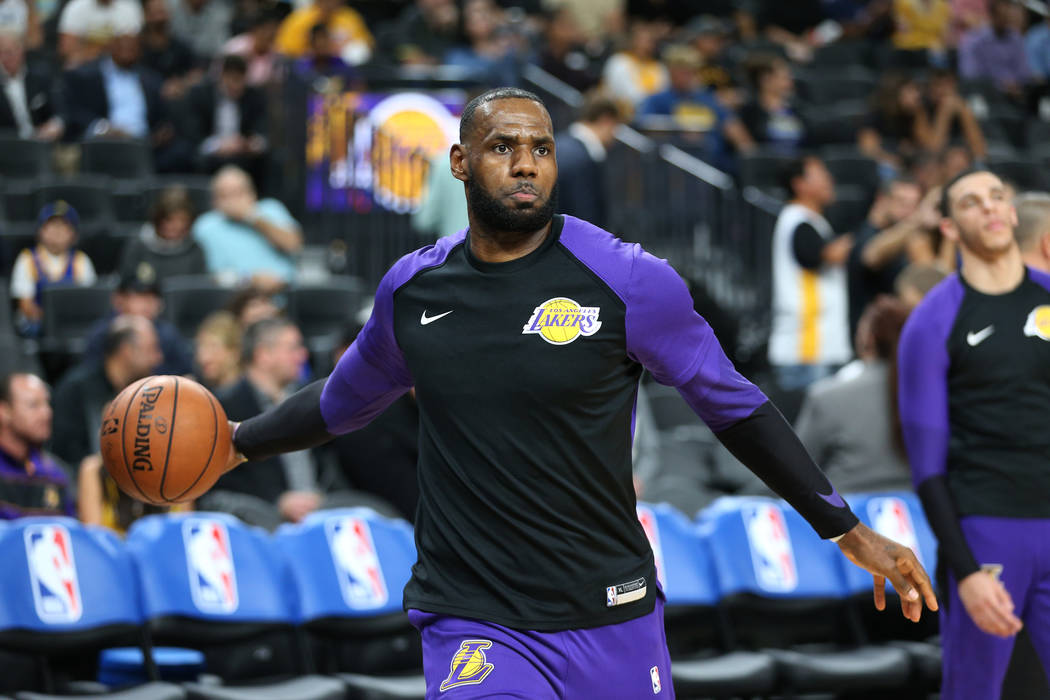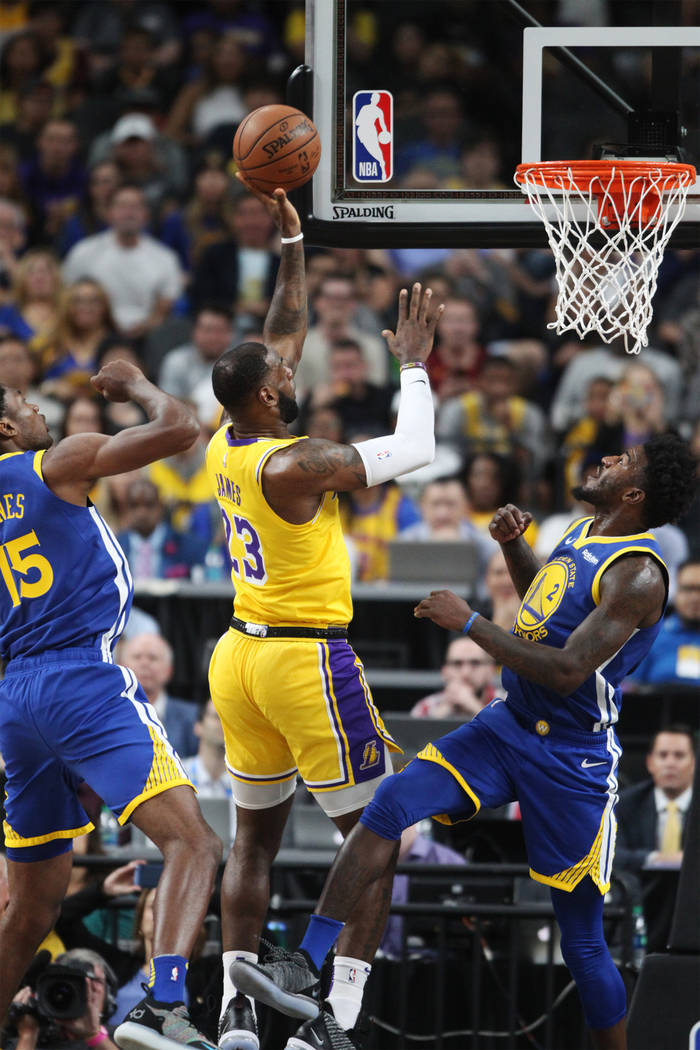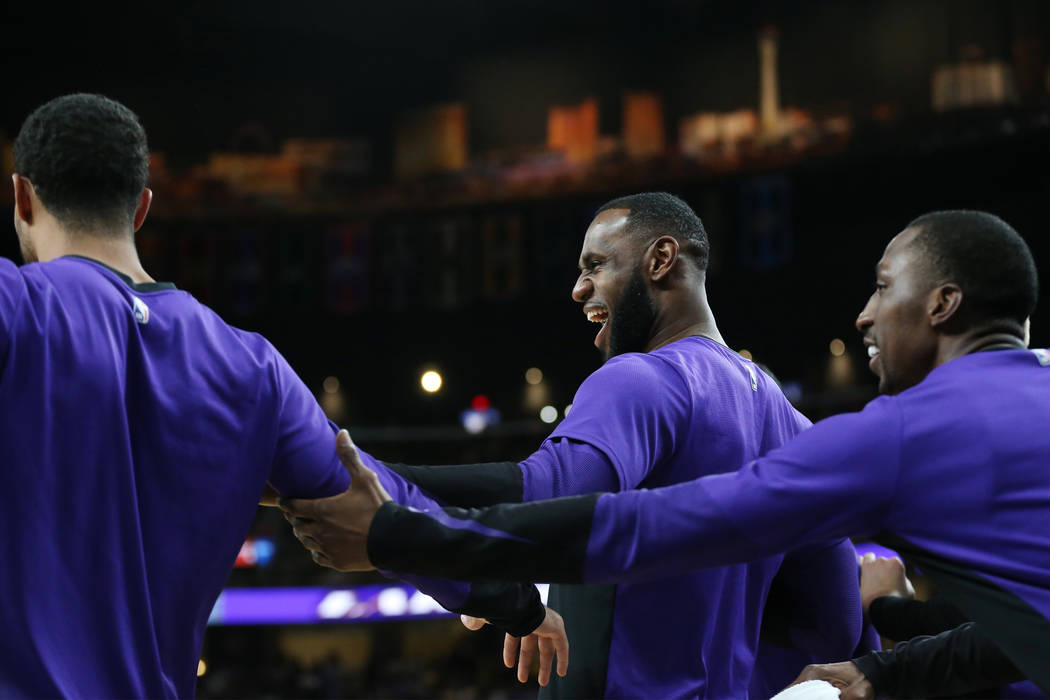 LeBron James corralled an outlet pass from Javale McGee, buried a 35-foot jumper ahead of halftime and flashed a celebratory smirk amid a standing ovation from a jam-packed crowd at T-Mobile Arena.
No curtain call necessary, either.
His 18 minutes were spectacular enough.
James wowed fans watching the Los Angeles Lakers' second-to-last preseason game on Wednesday night, finishing with 15 points, 10 rebounds and five assists in the first half of a 123-113 victory over the Golden State Warriors.
Attendance was not announced, but there appeared to be few if any empty seats in the arena, which seats 18,000 for basketball.
Packed house at @TMobileArena. Las Vegas is indeed a basketball city. pic.twitter.com/C15Rbr2x2E

— Sam Gordon (@BySamGordon) October 11, 2018
"The crowd, they showed up tonight." James said. "They love the Lakers. They love the Warriors. They showed their appreciation for the game."
Fellow superstars Stephen Curry and Kevin Durant were also in peak form and drew an equal share of applause en route to 23 and 18 points, respectively. The three, accepted by many as the world's best basketball players, were greeted with a hysteric chorus of "oohs" and "aahs" during the introduction of the starting lineups.
A never-ending chorus that accompanied their every move all night long.
James was in midseason form, attacking the basket, finishing through contact and facilitating a breakneck pace. Curry stupefied defenders with his patented arsenal of crossovers and stepback jumpers, and Durant was Durant — unstoppable at nearly 7-feet, regardless of the defender.
Lakers point guard Lonzo Ball played for the first time in the preseason, completing his recovery from the torn meniscus that plagued him all summer. He played 23 minutes getting seven points, two assists and four rebounds.
A lob-dunk from James and a second-half 3-pointer highlighted his outing.
"I thought as the game got on he got more comfortable, made more plays," Lakers coach Luke Walton said of Ball. "I love having multiple playmakers on the floor."
LeBron James spoke on his buzzer-beater 3-pointer and paid propers to the crowd on hand for the game Wednesday night. pic.twitter.com/wl8ZtLdkQE

— Sam Gordon (@BySamGordon) October 11, 2018
Los Angeles served as the home team, but both franchise had an ardent following for what is the only NBA game in Las Vegas this season. James said after a morning shootaround that Las Vegas is ready for an NBA team, and Durant referred to the city as a "second home base" for NBA players.
"As young players we come through here for tournaments in AAU, and then for USA Basketball and then Summer League," Durant said. "It just feels like the NBA is always flowing through Las Vegas. … Basketball around here has been really booming since I've been in the league."
Warriors star Kevin Durant referred to Las Vegas as a "second home base" of sorts for NBA players. pic.twitter.com/JuAnbfIcZG

— Sam Gordon (@BySamGordon) October 10, 2018
And it was booming again on Wednesday, if only for the night.
It wasn't Summer League, or a paltry exhibition between two bottom-tier teams devoid of championship aspirations. This game instead featured basketball's greatest players and basketball's greatest team.
"I'm not an expert on this stuff, but I do know this is an NBA arena and I know the city supported the Knights this past year. It seems like a logical spot in the future," Warriors coach Steve Kerr said. "It's always fun to come here in Summer League, and you know there's a lot of passion for the game here based on Summer League and every exhibition I've played here. … We've gotten great crowds and great energy."
Contact reporter Sam Gordon at sgordon@reviewjournal.com. Follow @BySamGordon on Twitter.
Box Score