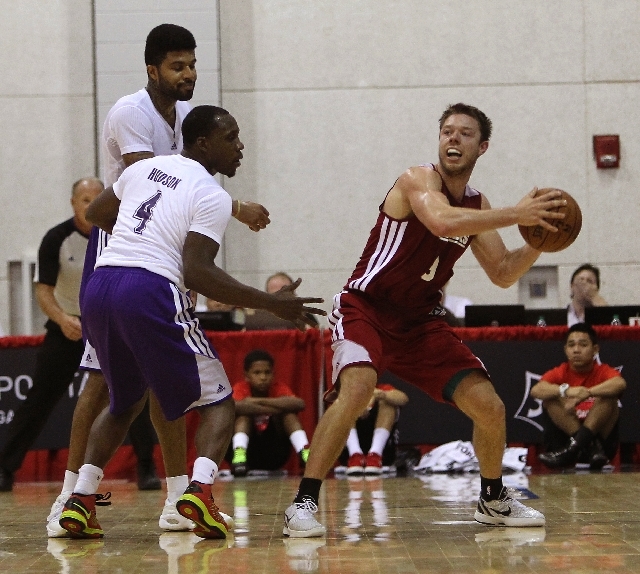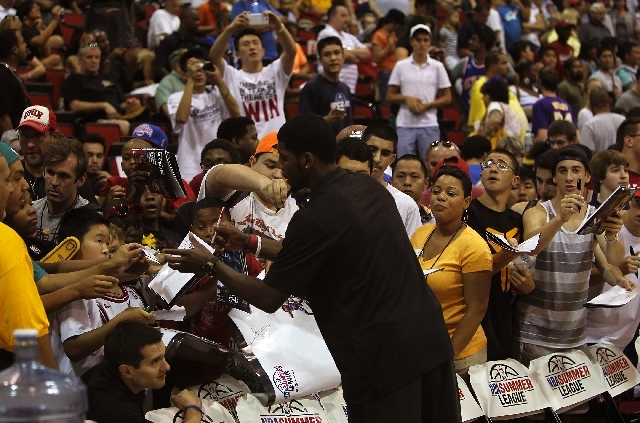 It was late in the third quarter, and as he dribbled upcourt, Matt Dellavedova saw a Cleveland Cavaliers teammate headed to the basket who appeared to be open.
Dellavedova let loose a 30-foot pass that a few months ago would have been close to perfect and probably led to a basket for Saint Mary's College. But this pass was intercepted and led to a basket at the other end for the Los Angeles Lakers.
Welcome to the NBA, kid.
Except Dellavedova is no kid. He's 22 years old with a wealth of basketball experience. He was a four-year starter at Saint Mary's. He gained All-America honorable mention. He represented Australia in last year's Olympics.
But as he found out Friday at Cox Pavilion, that and four bucks will get you an iced latte at Starbucks.
Dellavedova, a 6-foot-4-inch point guard, has harbored NBA dreams since he was a kid in Maryborough, Australia. Yet he's finding the route to realizing that dream might wind up being the long way around, longer than a flight from the Bay Area to Sydney. He went undrafted last month, and despite all the success he enjoyed in college, this is reality.
"Yeah, it's definitely different," he said after the Cavs defeated the Lakers, 70-62. "It's a little faster than college but not as fast as the Olympics. I think that experience of playing in the Olympics can help me here adjust quicker."
Just getting placed on a summer league roster is no easy feat. The competition is fierce. And minutes are a precious commodity.
"I had a couple of offers, but Cleveland seemed the best fit for me," Dellavedova said. "They're looking for a third point guard, so I'm trying to compete for that spot."
On Friday, Dellavedova tried to make the most of his 18 minutes on the court. He looked to pass first and shoot second. And while his stat line of two points, five assists, three rebounds, four turnovers and two steals won't wow anyone, he brought the intensity and leadership that made him a star at Saint Mary's.
"For a first game playing with guys I don't really know, I thought I did all right," Dellavedova said. "I'd like that one transition pass back, though."
Jamahal Mosley, Cleveland's summer league coach, said he's looking beyond the stats in Dellavedova's case.
"He's a worker. He's a pit bull," Mosley said. "He's trying to make everyone better, and he's a leader without having to say much. I was very happy with what I saw of him."
The book on Dellavedova is he's too slow-footed to play in the NBA, that he'll be a defensive liability and won't be able to get his shot off against quicker and bigger guards. But his high basketball IQ and experience might help him offset those perceived flaws.
"All it does is give me added motivation," Dellavedova said. "That's been the knock on me my whole life. But I keep proving them wrong. I think I've got a good opportunity here to show them I can help them."
Contact reporter Steve Carp at scarp@reviewjournal.com or 702-387-2913. Follow him on Twitter: @stevecarprj.
RELATED STORIES:
Warren LeGarie, a San Francisco-based NBA coach agent, relishes his role as host to the NBA Summer League
Meet the man behind the basket at the NBA Summer League
NBA hoping new format will inspire intense competition