Day 2 results from the NBA Summer League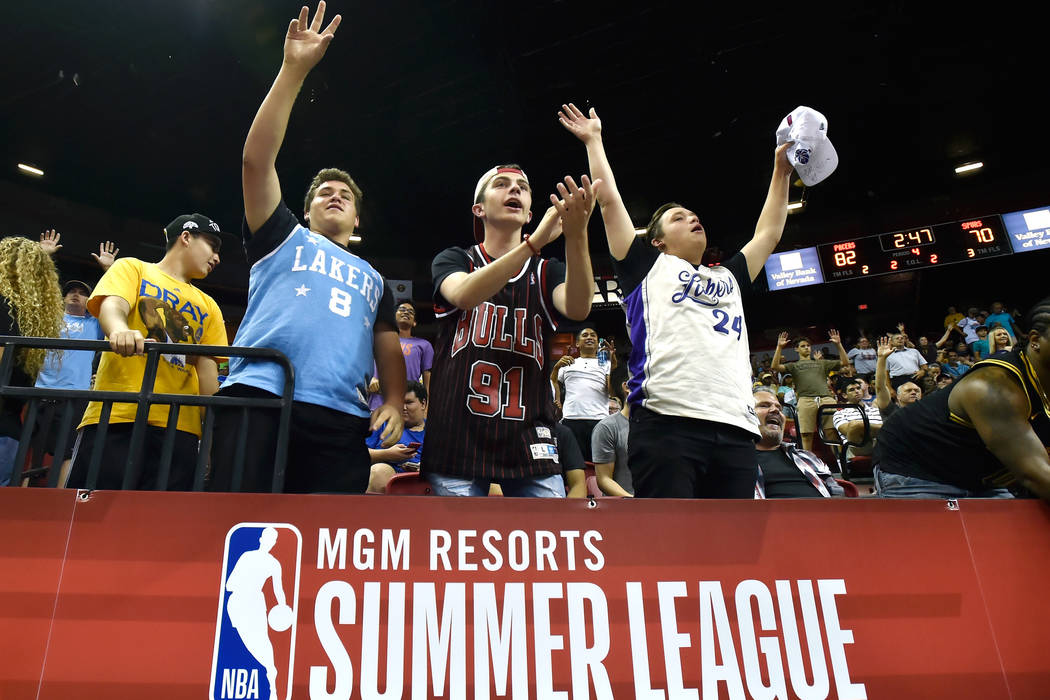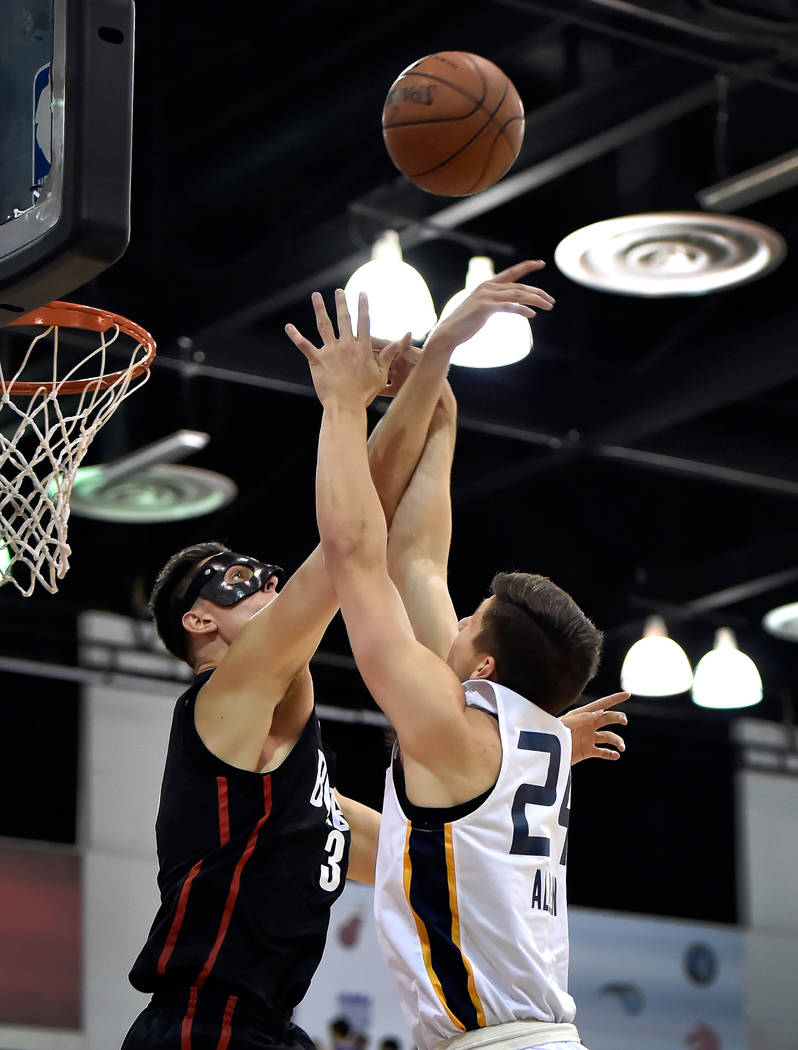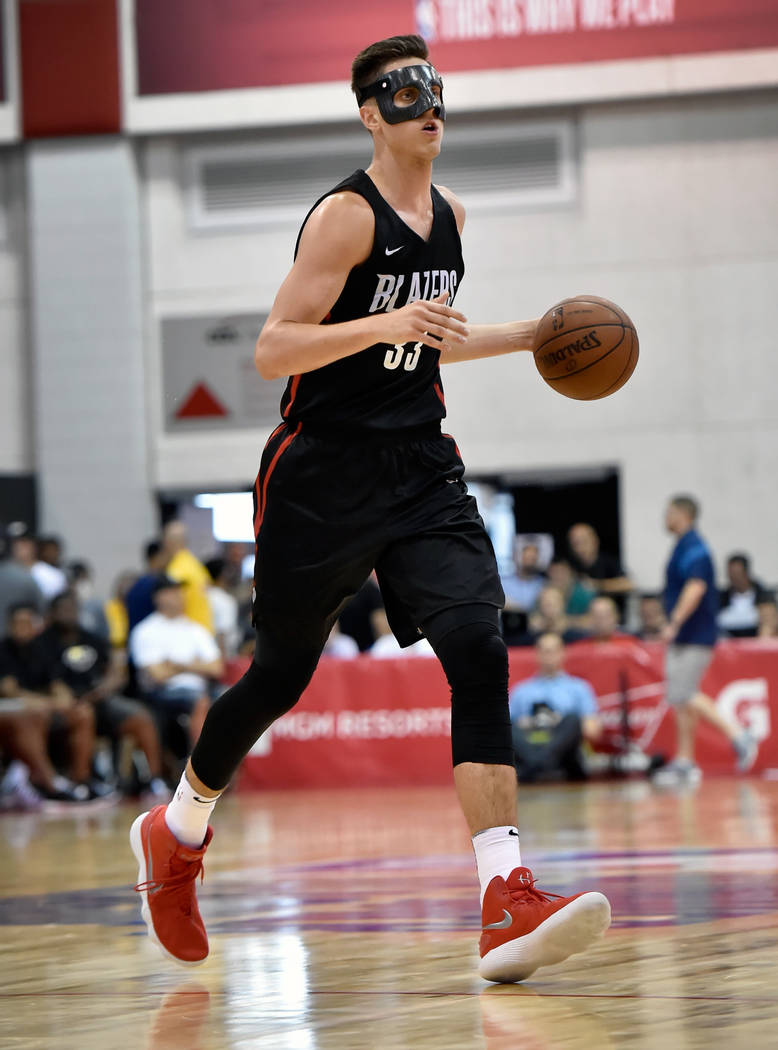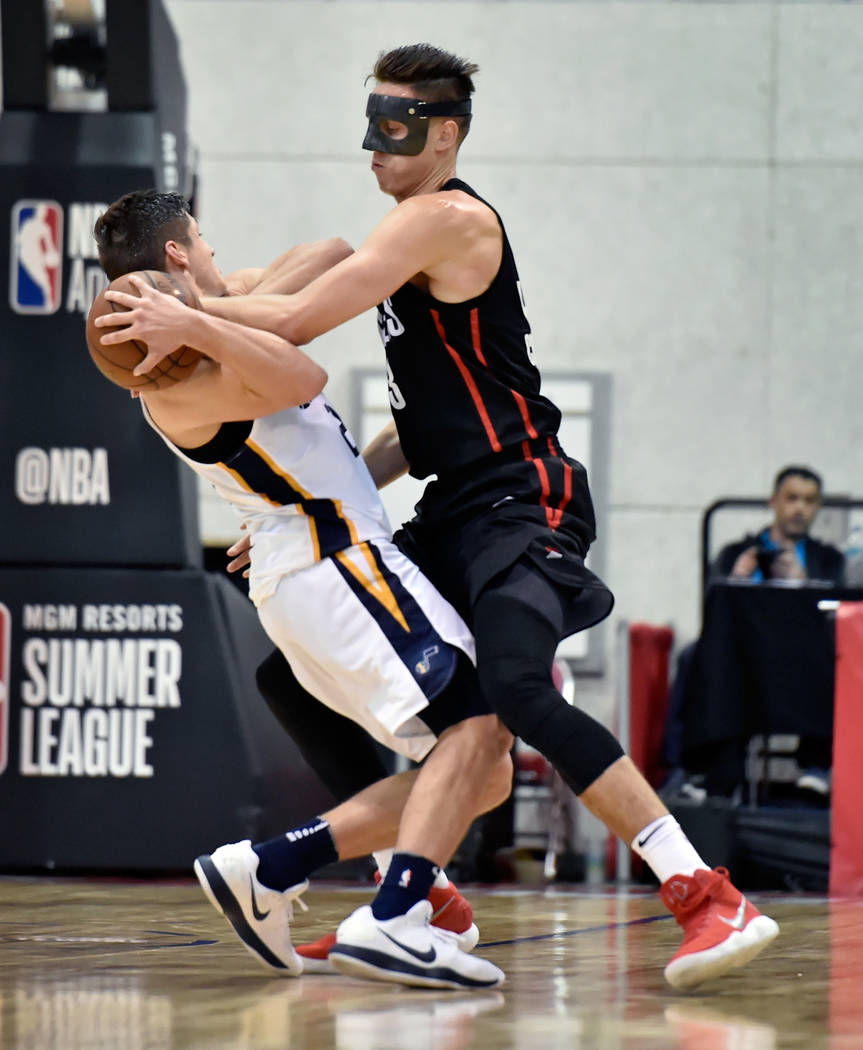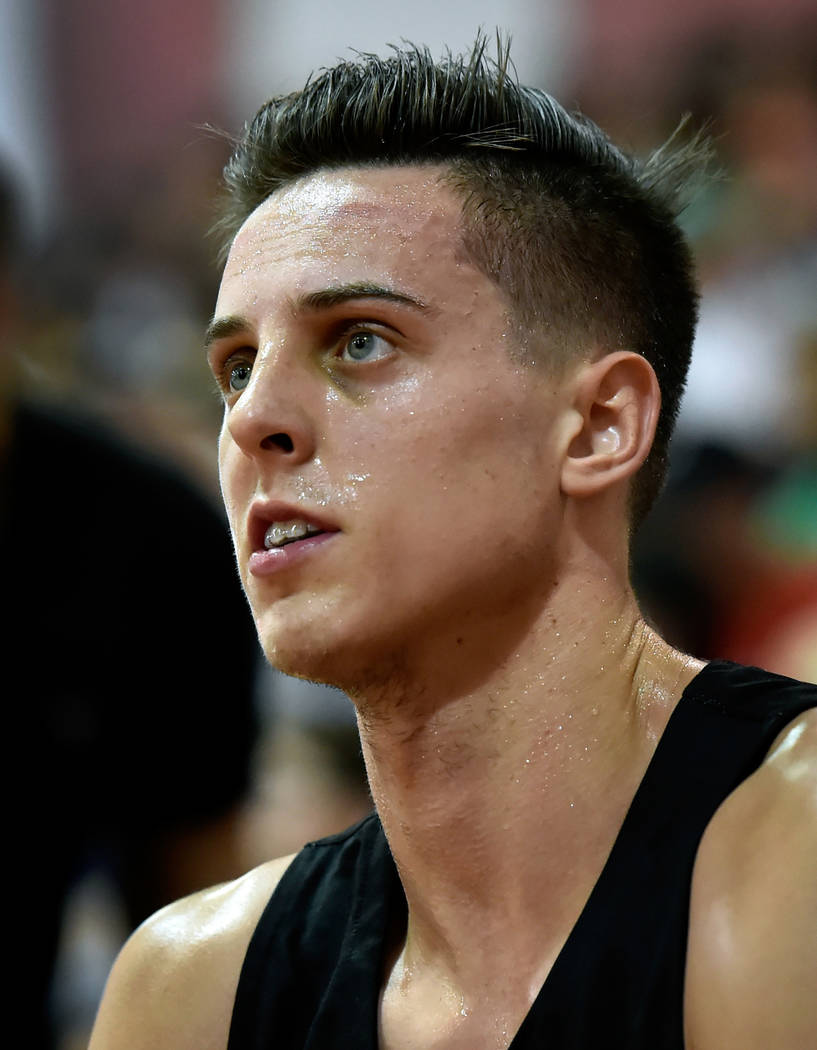 Wrapping up Day 2 of the NBA Summer League at the Thomas & Mack Center and Cox Pavilion:
Friday's results
■ Trail Blazers 93, Jazz 78 — Portland's Wade Baldwin IV led all scorers with 20 points, but was ejected in the fourth quarter. He got tangled up with Utah guard Grayson Allen late in the game and was tossed after he appeared to hit Allen in the face. Allen's 16 points tied for the Jazz's team-high along with Georges Niang and Tony Bradley.
■ Pacers 86, Spurs 76 — TJ Leaf scored 17 points to lead the Pacers to victory over San Antonio. Derrick White's 19 points topped all San Antonio scorers.
■ Pelicans 110, Heat 84 — Trevon Bluiett turned in another 20-point performance to lead New Orleans. He led all scorers with 26 points, and the former Xavier standout had a game-high 24 points versus the Toronto Raptors on Friday. Former UNLV standout Rashad Vaughn scored 11 points and recorded four assists for the Heat.
■ Knicks 91, Hawks 89 — Kevin Knox went for 22 points and eight rebounds to help New York hold off the Hawks. John Collins led Atlanta with 30 points, and No. 5 draft pick Trae Young (by way of a Dallas trade) totaled 21 points and 11 assists.
■ Thunder 90, Nets 76 — Hamidou Diallo had a game-high 19 points for the Thunder. Theo Pinson led the Nets with 16 points. Oklahoma City outrebounded Brooklyn 57-38.
■ Grizzlies 73, Pistons 70 — Jaren Jackson Jr. had another impressive outing this summer to lead the Grizzlies. He recorded 12 points, eight rebounds and four blocks. Jackson was selected fourth overall in last month's NBA draft. Wayne Selden scored a game-high 20 points for Memphis.
■ Suns 71, Kings 61 —Deandre Ayton, the No. 1 overall pick, had 21 points and 11 rebounds to power the Suns. Marvin Bagley III, who went second in the draft, had 15 points and seven rebounds. Harry Giles led the Kings with 17 points.
■ Bulls 86, Cavaliers 81 — Antonio Blakeney made 10 of 19 shots and scored 25 points to lead Chicago. Bulls rookie Wendell Carter Jr., who went seventh in the draft, finished with 16 points and nine rebounds.Cleveland's Ante Zizic had a double-double, going for 25 points and 11 rebounds.
■ Nuggets 82, Celtics 69 — The Celtics held first-round draft Robert Williams out for their loss to the Nuggets a left knee contusion. Denver took advantage of Williams' absence, with Malik Beasley scoring 19 points and Monte Morris 14. Jabari Bird led the Celtics with 24 points.
■ The Los Angeles Lakers-Philadelphia 76ers game was not complete when this edition went to press.
Friday's attendance
17,500 (both venues). Total through one day: 32,622.
Star of the day
The Suns' Ayton prevailed over Sacramento's Bagley III in the battle of the top two draft picks, finishing with 21 points and 12 rebounds.
Local spotlight
Findlay Prep's Allonzo Trier totaled 15 points and six rebounds for the Knicks in their victory over Atlanta.
On the scene
Lonzo Ball and Kyle Kuzma were honored before the Lakers' game against the Philadelphia 76ers for helping lead Los Angeles to the Summer League title last year. Also at the Thomas & Mack, the Suns' Devin Booker watched Phoenix. Damian Lillard of the Portland Trail Blazers and Donovan Mitchell of the Utah Jazz sat about three seats apart at Cox Pavilion. NBA stars of yesteryear Dikembe Mutombo, Dominique Wilkins and Juwan Howard were in attendance in the main arena.
Sunday's games
At Cox Pavilion
■ Minnesota vs. Toronto, noon
■ Charlotte vs. Miami, 2 p.m.
■ Dallas vs. Milwaukee, 4 p.m.
■ Utah vs. New York, 6 p.m.
■ Sacramento vs. Los Angeles Clippers, 8 p.m.
At Thomas & Mack Center
■ Washington vs. San Antonio, 12:30 p.m.
■ Portland vs. Atlanta, 2:30 p.m.
■ Golden State vs. Houston, 4:30 p.m.
■ Memphis vs. Orlando, 6:30 p.m.
■ Los Angeles Lakers vs. Chicago, 8:30 p.m.
More NBA Summer League: Follow all of our NBA Summer League coverage online at reviewjournal.com/summerleague and @RJ_Sports on Twitter.
Las Vegas Review-Journal staff