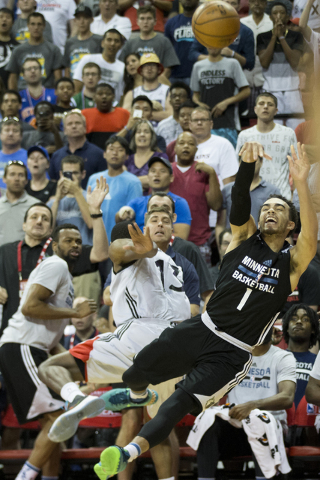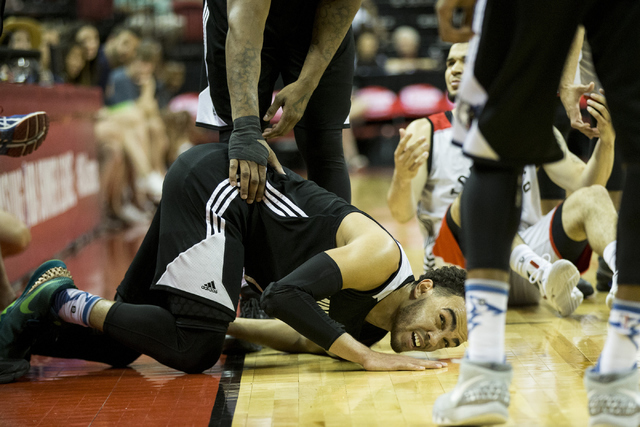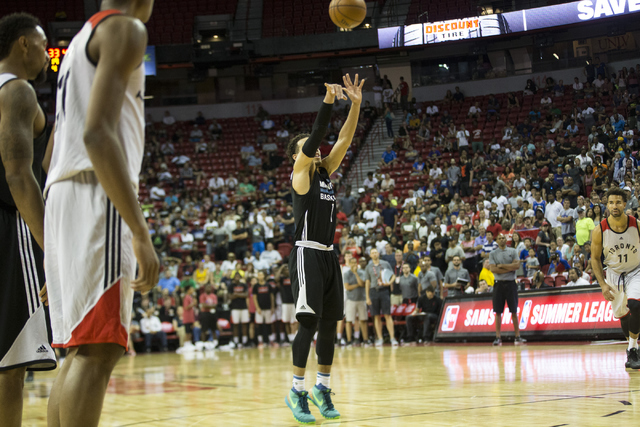 It has been 13 years since the Minnesota Timberwolves last participated in the NBA playoffs.
In that time, they've lost every year, won 20 or fewer games three times and have eight different head coaches.
That's what you call a culture of losing.
The T-Wolves have brought in veteran coach Tom Thibodeau to turn things around. They drafted the talented Kris Dunn with their lottery pick at No. 5 overall in last month's NBA Draft. And they're finding out that there are a couple of young guys who know how to win.
Tyus Jones is one of them.
The second-year guard who led Duke to the 2015 national championship and was selected the Most Outstanding Player of the Final Four, is making the most of his opportunity to show Thibodeau he's worth playing when the 2016-17 NBA regular season begins. He led Minnesota into the NBA Summer League playoff semifinals after he was fouled with 4/10ths of a second remaining and his two free throws broke a 79-79 tie as the Timberwolves defeated top-seeded Toronto 81-79 in Saturday's quarterfinals at the Thomas & Mack Center.
Minnesota, the lowest remaining seed at No. 24, faces Phoenix at 3 p.m. Sunday in the semis.
"I'm very comfortable with the responsibility I have," Jones said of having to recalibrate his game on the fly this week to get his teammates comfortable and involved. "It's the point guard's job to get everyone in the right spots and it's a challenge because we have so many new faces. But I like the way we've come together this week. Guys are playing for each other and looking for each other. It's definitely fun when you're winning."
Jones played in 37 games as a rookie for the T-Wolves last season and averaged 4.2 points and 2.9 assists. Thibodeau is looking for players who can execute and deliver in the clutch, as was the case when Jones drew a foul from Toronto's Yanick Moreira in the final second to get to the line and become a hero.
It appeared the contact on the play was minimal but Jones did a good job selling the call to the referee and despite the Raptors' disagreement, the call stood and he calmly knocked down the pair of free throws to cap a 21-point, eight-assist performance. He also committed seven turnovers in his 36-minute stint Saturday.
"You love to see that in a young player, finding a way to make a positive play," said Timberwolves summer league head coach Ryan Saunders. "Tyus has been a great leader for us all week. He's putting the team first and himself second and he's done a tremendous job."
When Dunn, the team's top scorer, got knocked out of summer league play with a concussion last Sunday, Jones had to adjust his distribution mindset. With Dunn no longer an option, Jones began to look for his shot more while still getting others involved with the offense.
"I didn't want to force things," he said. "But with Kris out, I knew the coaches were going to look to me to shoot more. But I still have my teammates to think about. They need the ball, too."
Jones is averaging almost seven assists in Las Vegas this week and he has put the Timberwolves in a position few could figure they'd be in after Dunn was KO'd. Yet here they are, a happy team that is learning how to win, led by a guy who knows a thing or two about winning from his college days.
"It's only summer league but it's where you start to change," Thibodeau said. "You have success here in Vegas, you carry it over to training camp, then into the preseason, then, hopefully, into and through the regular season.
"Tyus can be a big part of helping us turn things around. He's a smart player who is a good listener and who's unselfish and tough. Those are the kind of guys you win with."
Contact Steve Carp at scarp@reviewjournal.com or 702-387-2913. Follow on Twitter: @stevecarprj