Kentucky rookie Booker sends Suns into title game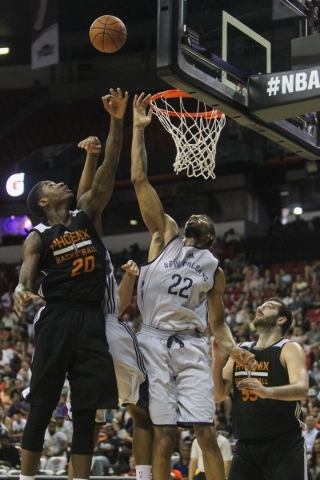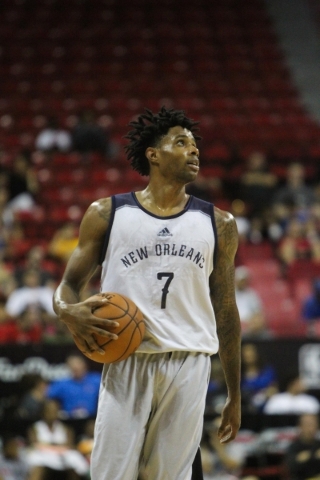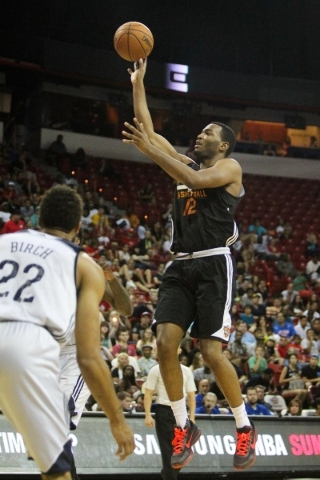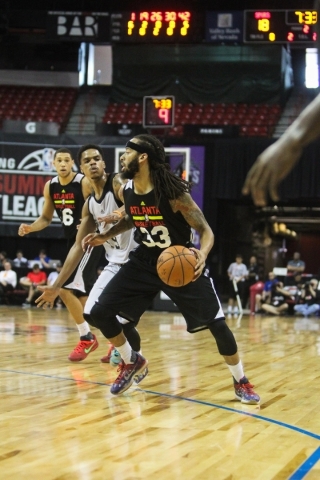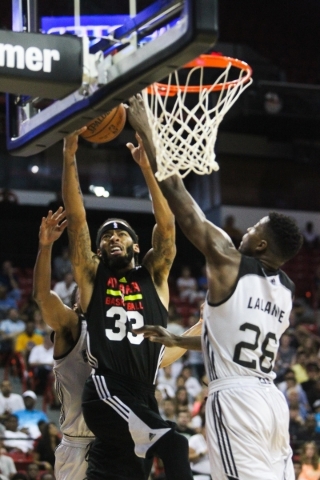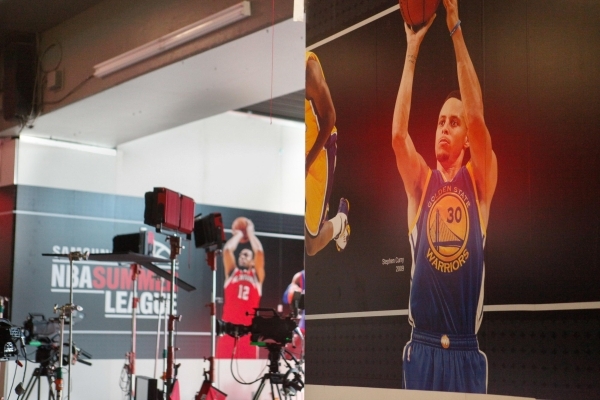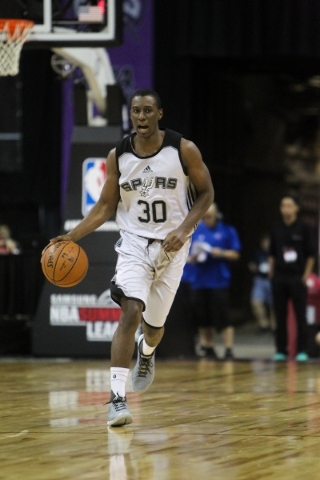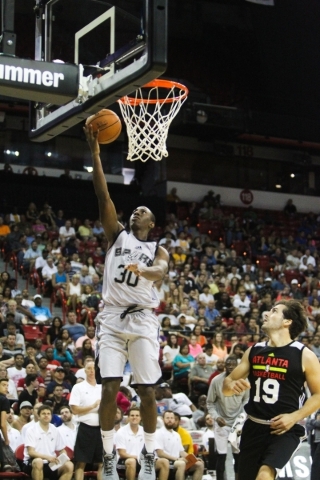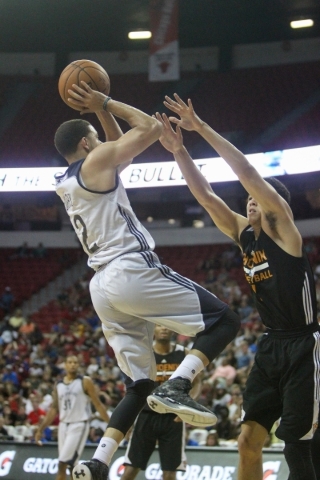 Devin Booker appears to be getting the hang of life in the NBA. At least the summer portion of it.
The 6-foot-6-inch guard from Kentucky, taken by the Phoenix Suns with the No. 13 overall pick last month, put the team on his back Sunday in the semifinals of the NBA Summer League. Booker scored 31 points, going 5 of 9 from 3-point range, in the Suns' 93-87 victory over the New Orleans Pelicans before 5,118 at the Thomas & Mack Center.
Phoenix (5-1) will play the San Antonio Spurs at 6 p.m. Monday for the summer league championship. The Spurs (5-1) earned their spot with a 75-68 come-from-behind win over the Atlanta Hawks.
"I'm starting to get comfortable with the way they play at this level," Booker said. "It'€™s a very different game than what I'€™m used to. The rhythm is different. You just have to stay patient."
Suns summer league coach Nate Bjorkgren said Booker, who also had nine rebounds, is more than just a shooter.
"He passes. He defends. He moves well without the ball," Bjorkgren said. "Devin has a lot of toughness to his game. He absorbs everything."
Booker, averaging 15.6 points in the team's six games, said he's had a positive experience in Las Vegas. But he wants to finish strong tonight.
"Anytime you play for a championship, it'€™s exciting," Booker said. "We definitely want to win the title."
Former UNLV forward Bryce Dejean-Jones led the Pelicans (5-1) with 25 points, and summer league leading scorer Seth Curry added 21. But Phoenix took the lead for good, 90-87, with about two minutes left.
"Our defense got it done for us," Bjorkgren said. "At this point, everyone is tired, so you have to find ways to get it done. Our guys committed themselves to defending, and now we'€™re in the title game and we'€™re excited to be still playing."
The NBA futures of Dejean-Jones and another former Rebel, center Khem Birch, remain uncertain after their stint with the Pelicans in Las Vegas.
"I hope I'€™ll get a chance," Dejean-Jones said. "I tried to play hard and play the right way while I was out there. We'€™ll have to see what happens."
Birch, who had eight points, 10 rebounds and three blocked shots Sunday, caught the eye of a lot of NBA scouts.
"He can play (in the NBA)," said Pelicans assistant Phil Weber, who coached Birch last season at Sioux Falls in the NBA Development League. "He does everything you ask, and he'€™s a real team guy. I hope he'€™s able to hook on with someone. If not us, than somewhere."
In the first semifinal, the Spurs outscored Atlanta 28-9 in the final 8:33 of the third quarter and turned a 42-27 deficit into a 55-51 lead entering the fourth. Jonathan Simmons provided a boost off the bench, scoring 19 points in 25 minutes.
"That'€™s why I work out, so I can give those kind of minutes," said Simmons, who signed a two-year deal last week with the Spurs. "We just fought through the fatigue."
Spurs coach Becky Hammon echoed that thought.
"It's been a long haul for this group," she said. "We were in Utah before we came here, and they've played a lot of basketball. But they got back in the game with their defense. All I asked them to do was defend, and if we did, our offense would eventually come around, because you create offense through your defense."
The Hawks (4-3), who were led by Lamar Patterson with 16 points, closed within 70-66 with 1:19 to play. But Simmons then threw down a punishing slam dunk to give the Spurs a 72-66 lead with 27.3 seconds left.
"That was a dagger," Simmons said. "Anytime you get a big dunk like that it changes momentum, and they were trying to come back on us until that dunk took a little of the wind out of their sails."
Simmons said the Spurs will be ready for the Suns, who sat 7-foot-1-inch center Alex Len against New Orleans but could have him in the lineup tonight.
"Everyone'€™s excited about playing for the title," Simmons said. "We want to finish this summer the right way."
Contact reporter Steve Carp at scarp@reviewjournal.com or 702-387-2913. Follow @stevecarprj on Twitter.