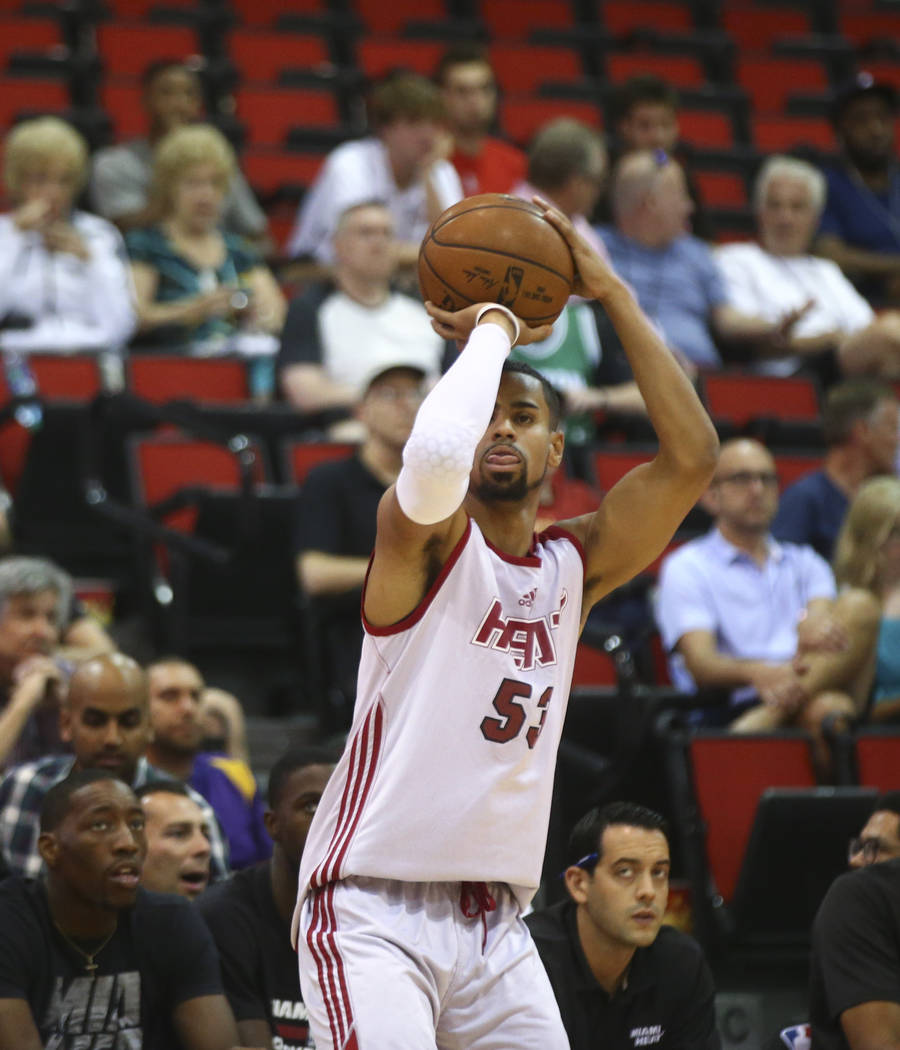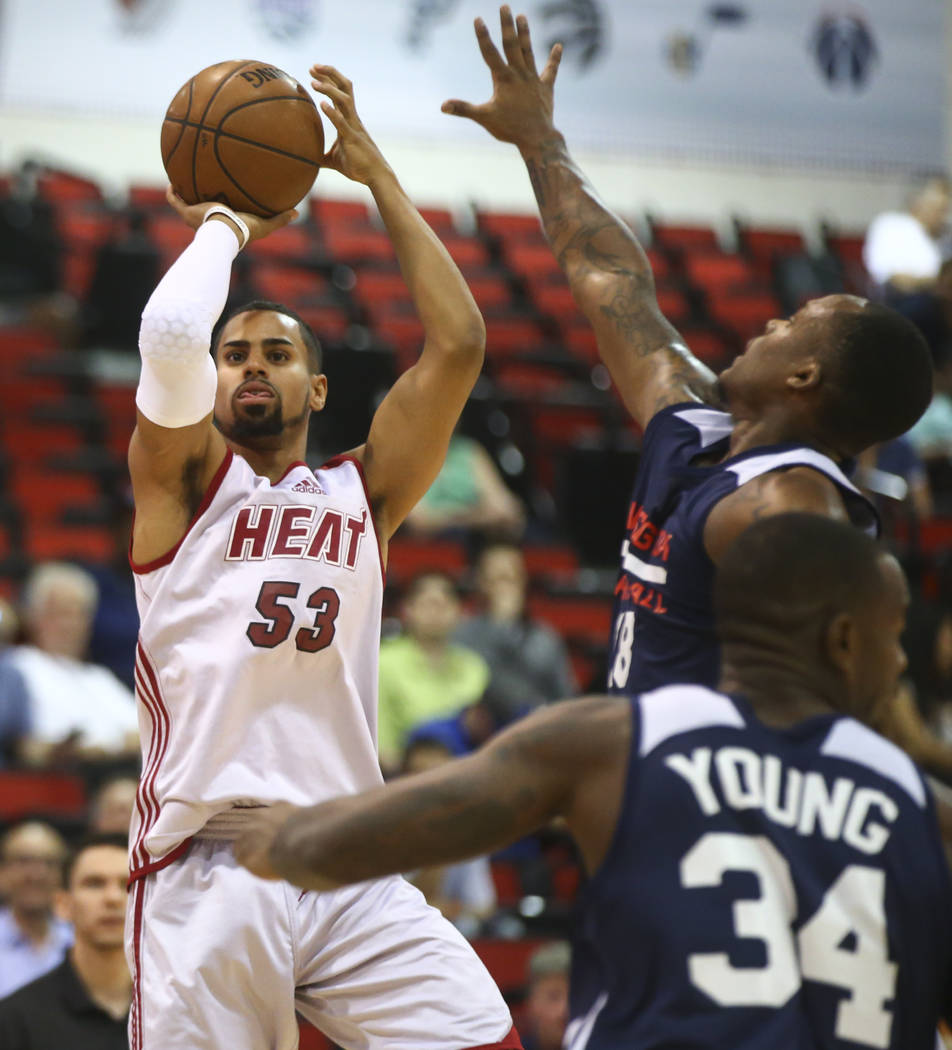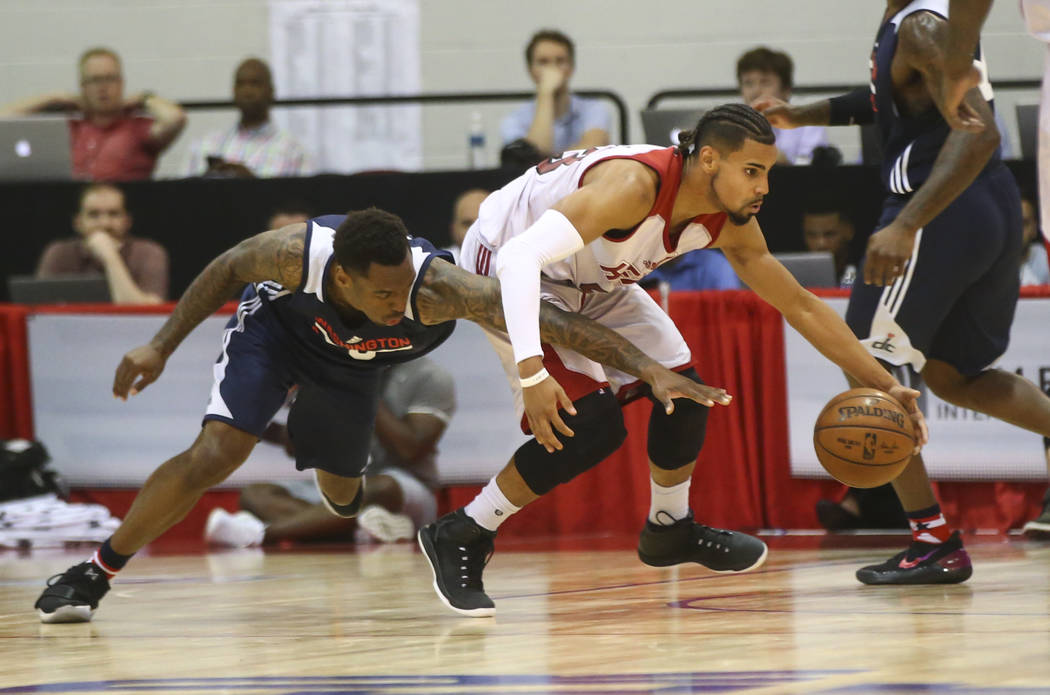 Gian Clavell showed Thursday at the NBA Summer League why he was the Mountain West Player of the Year last season at Colorado State.
Playing for the Miami Heat, the 6-foot-4-inch shooting guard was aggressive on both ends of the floor against the Los Angeles Clippers. He found his spots on the floor, pestered and assailed anyone who fell under his defensive assignments, and even got a block on Clippers forward Shevon Thompson.
In 27 minutes, Clavell scored 20 points, hitting 5 of 9 from the field, including 4 of 8 on 3-pointers, and 6 of 6 from the free-throw line.
Miami summer league coach Chris Quinn was not surprised by what he saw.
"He was playing within himself," Quinn said after the Heat's 91-84 victory. "He got a lot of his shots in the flow of the offense."
Last season at Colorado State, Clavell averaged 20.4 points, 6.3 rebounds, and 1.9 steals while playing almost 37 minutes a game for a team that had only seven players in a regular rotation. The Puerto Rico native led the Rams in steals and finished third in rebounds and blocks to earn a spot on the Mountain West all-defensive team.
But Clavell wasn't drafted and was signed to a free-agent contract June 23.
"I think I can play in the NBA, I've proven that," said Clavell, who has played in four of Miami's five games, averaging 10.5 points in 23 minutes a game.
So how did Clavell go undrafted?
Is it because he played against competition such as Utah State, New Mexico or San Jose State? There is a line of thought that would classify any schools outside of traditional powerhouse programs as inferior basketball.
Did Clavell get overlooked because his conference lacked a Duke, Kentucky or North Carolina? Perhaps. But even without a blue chip basketball factory to cut his teeth against, it's hard to deny his talent.
"I got everything, I just have to get adjusted to the pace of the game," Clavell said. "Once that's done, I can play in the NBA."
Of course, everyone who laces his shoes up at the summer league says that, but there is a palpable sense of conviction that Clavell speaks with.
"People that have been in the NBA and are (currently) in the NBA tell me, 'You got NBA potential. You can play in the NBA right now, it's just a matter of who picks you,'" Clavell said.
Right now, he's not considering playing overseas. Just the Heat.
"It's about the best fit for you," he said. "And what makes you feel like you're going to get better."
And if he doesn't make Miami's roster, Clavell said he'll keep chasing his goals as long as he's making progress.
"Just because, if I go G-League, doesn't mean I get to stop dreaming," he said. "Just keep working harder, and at the end of the day, I'll make it. It's a process just like everything else, you just have to be patient with it."
Contact Jonathan Saxon at jsaxon@reviewjournal.com. Follow Jonathan on Twitter: @J_Saxon91.