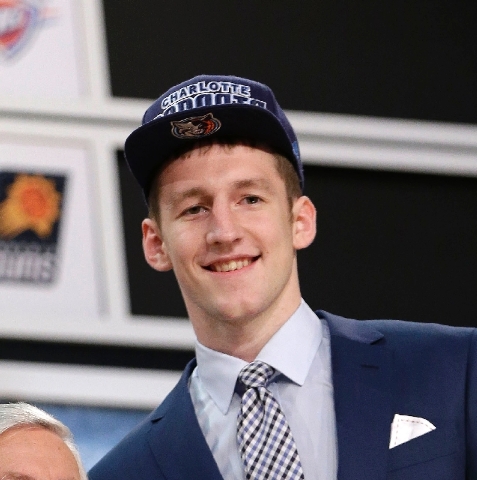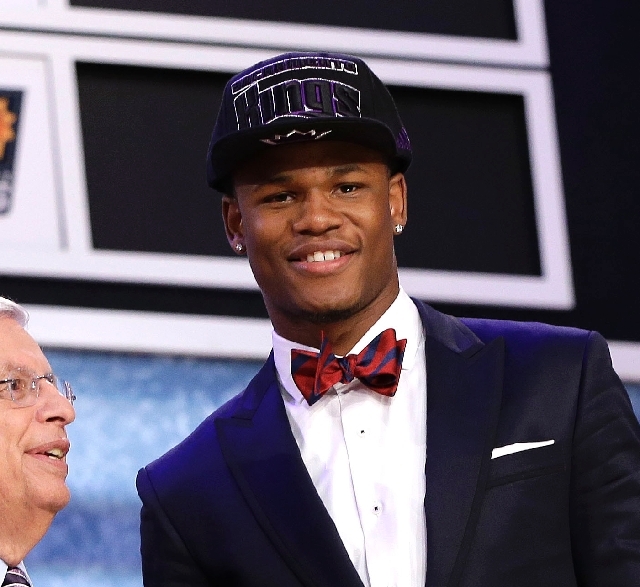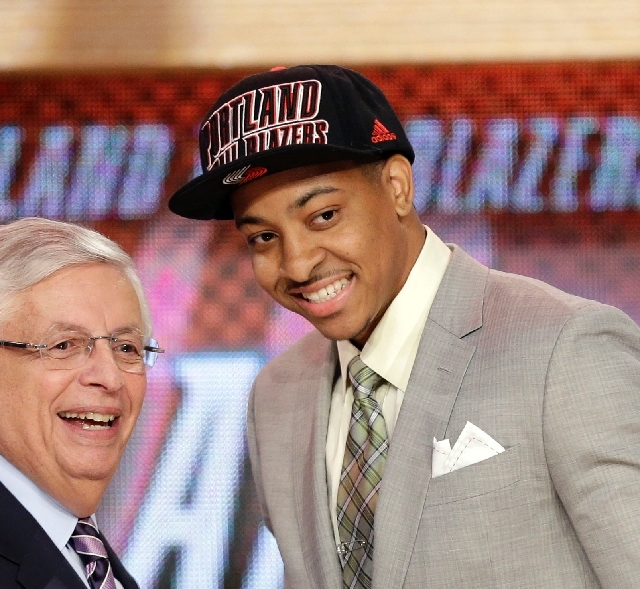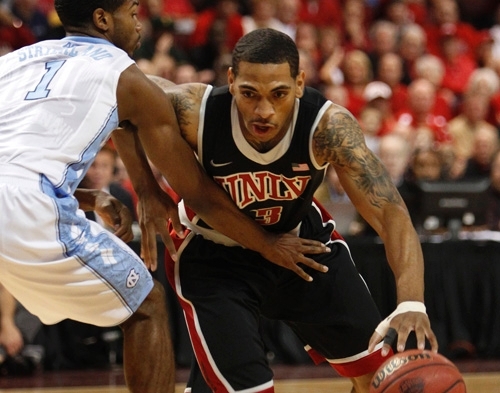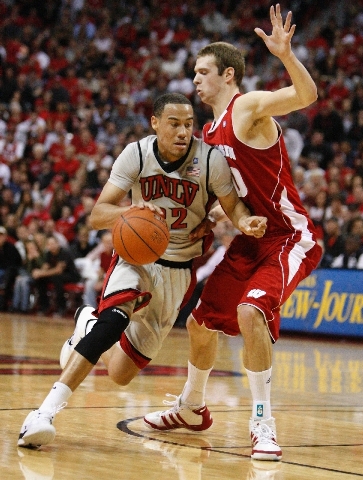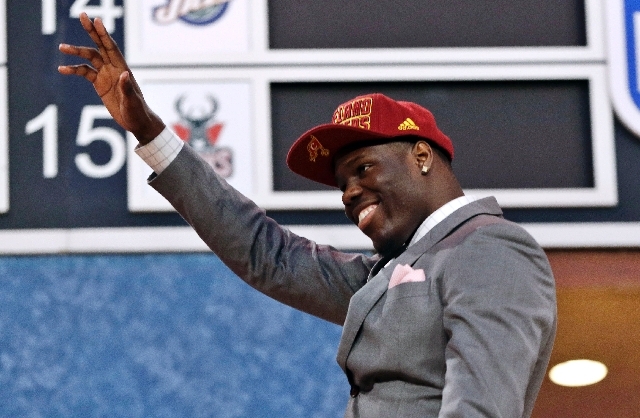 For those headed to Cox Pavilion on Friday for the first day of the NBA Summer League, it will be business as usual.
Your $25 will get you four games, and you'll spend the day in air-conditioned comfort. But come Wednesday, things will heat up when the summer league's inaugural championship tournament tips off.
The NBA is hoping the format change will inspire more intense competition on the court and more fans in the stands. All 22 teams will compete in the tournament, and when it ends July 22, one team will be holding a trophy.
"The teams all like the idea of competing for something," said Warren LeGarie, the sports agent and founder of the Vegas Summer League, who continues to oversee its daily operations on behalf of the NBA. "People like seeing competitive games, and that should override any uncertainty when your team may be playing."
The summer league has attracted fans from throughout the NBA, and the format change was instituted to stimulate interest. And while no one can predict who will be playing in the championship game, everyone's team will be involved Wednesday and July 18. All 22 teams will play a minimum of five games.
"For the first time, we'll have everybody here at once," LeGarie said. "I think that's going to create a buzz. It'll be Basketball Central."
The seeding of the 22 teams will include a point system over the first three games, which will be played from Friday to Tuesday. For every quarter won, a team will get one point. If the teams are tied at the end of a quarter, each team gets half a point. The team that loses the quarter gets zero points.
"It's an added component that should create some incentive to play hard," LeGarie said.
The summer league will be missing Anthony Bennett, the former UNLV freshman star who was the No. 1 overall draft pick by Cleveland. He is sitting out as his left shoulder heals following surgery in May.
"We understand that injuries are a part of NBA life," LeGarie said. "But our presale this year is as strong as last year, and I think everyone gets caught up in the moment of being able to watch those who were drafted play for the first time in this setting."
Several of the top lottery picks are expected to play, including Washington's Otto Porter (No. 3), Charlotte's Cody Zeller (No. 4), Sacramento's Ben McLemore (No. 7) and Portland's C.J. McCollum (No. 10).
Also, former Bishop Gorman High School star Shabazz Muhammad will play for Minnesota, and former UNLV players Anthony Marshall and Chace Stanback have landed spots with Miami and Denver.
Along with the rookies, second- and third-year NBA players who had their seasons shortened by injury or just need a chance work on their game are expected to participate on a limited basis. Among those listed are Iman Shumpert (New York), Jae Crowder (Dallas), former Findlay Prep standout Cory Joseph (San Antonio), Austin Rivers (New Orleans), Michael Kidd-Gilchrist (Charlotte), the Morris twins, Marcus and Markieff (Phoenix) and Draymond Green (Golden State).
LeGarie said the NBA has been riding a wave of interest from the Finals between Miami and San Antonio through the draft and into the hectic first week of free agency.
Now comes the summer league, in which kids will be seeking the signatures of future stars at the edge of the court while adults gather on the concourse and debate the merits of Dwight Howard leaving the Los Angeles Lakers for Houston and other free-agent moves.
"If you're an NBA fan, this is the place you want to be because everyone's here," LeGarie said. "By everybody, I mean everybody — owners, general managers, coaches and players.
"When we started this (in 2004), we hoped it would grow into a hot stove league for basketball. But it has exceeded our wildest dreams."
Contact reporter Steve Carp at scarp@reviewjournal.com or 702-387-2913. Follow him on Twitter: @stevecarprj.
NBA SUMMER LEAGUE
WHEN: Friday through July 22
WHERE: Cox Pavilion and Thomas & Mack Center
TEAMS: Atlanta, Charlotte, Chicago, Cleveland, Dallas, Denver, D-League Select, Golden State, L.A. Clippers, L.A. Lakers, Miami, Memphis, Minnesota, Milwaukee, New Orleans, New York, Phoenix, Portland, Sacramento, San Antonio, Toronto, Washington
TV: NBA TV (318)
TICKETS: $25 adults, $15 kids (16 and under), $15 seniors (65 and older); July 22 championship game: $20 adults, $10 kids and seniors.
WEBSITE: NBA.com/summerleague