NBA Summer League Day 5: Results from Tuesday's games
Updated July 10, 2018 - 11:25 pm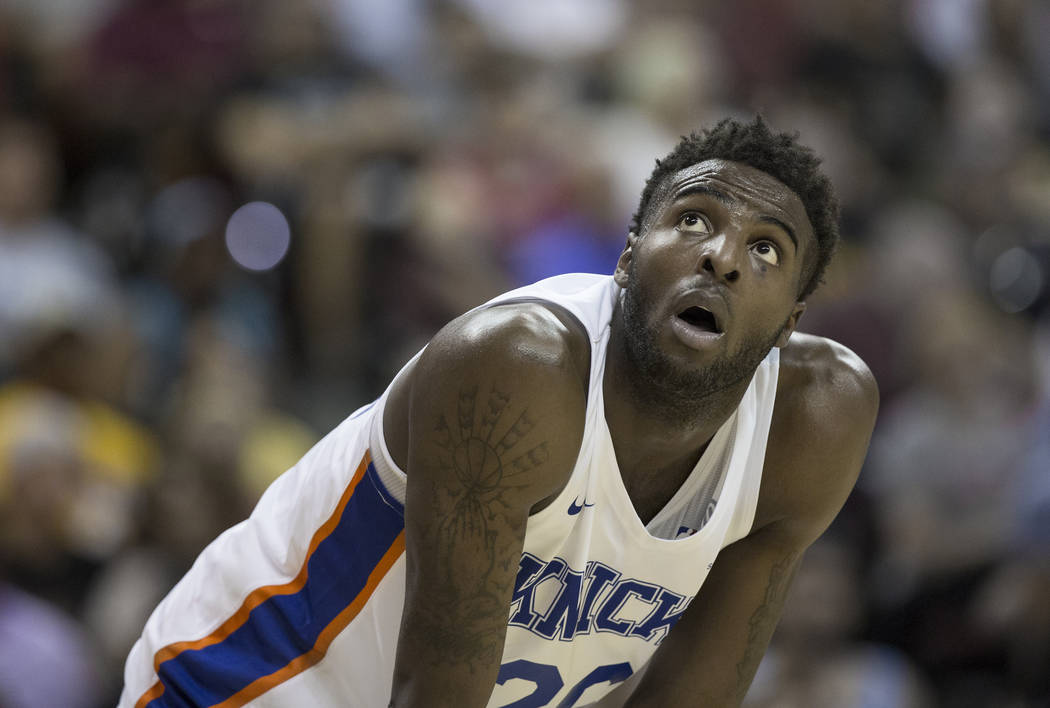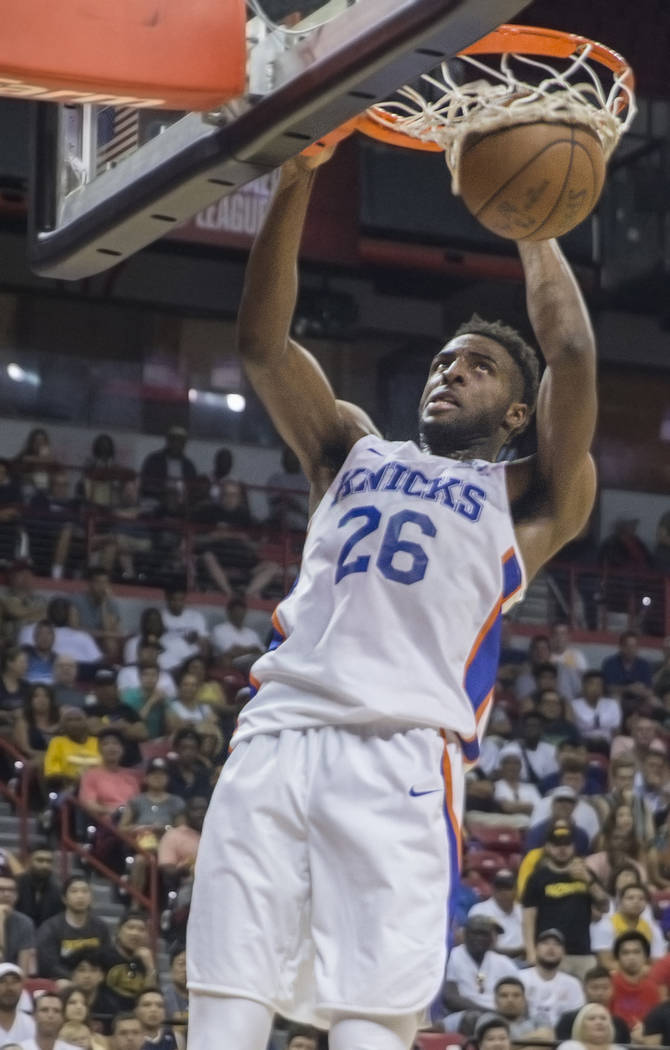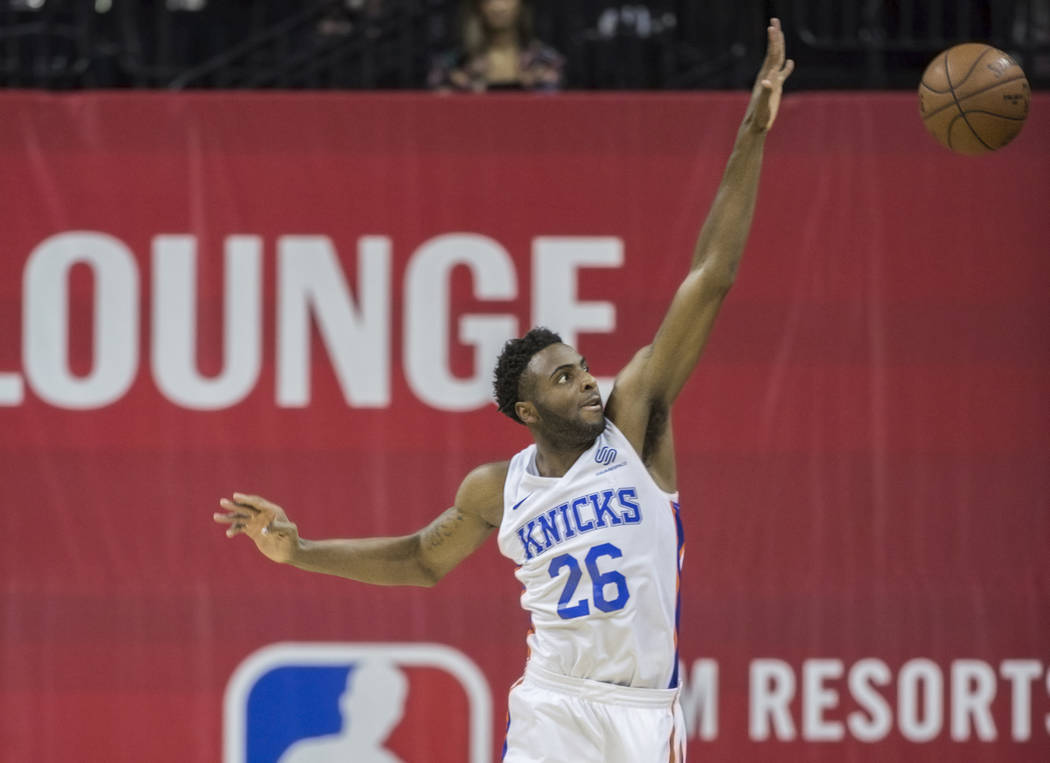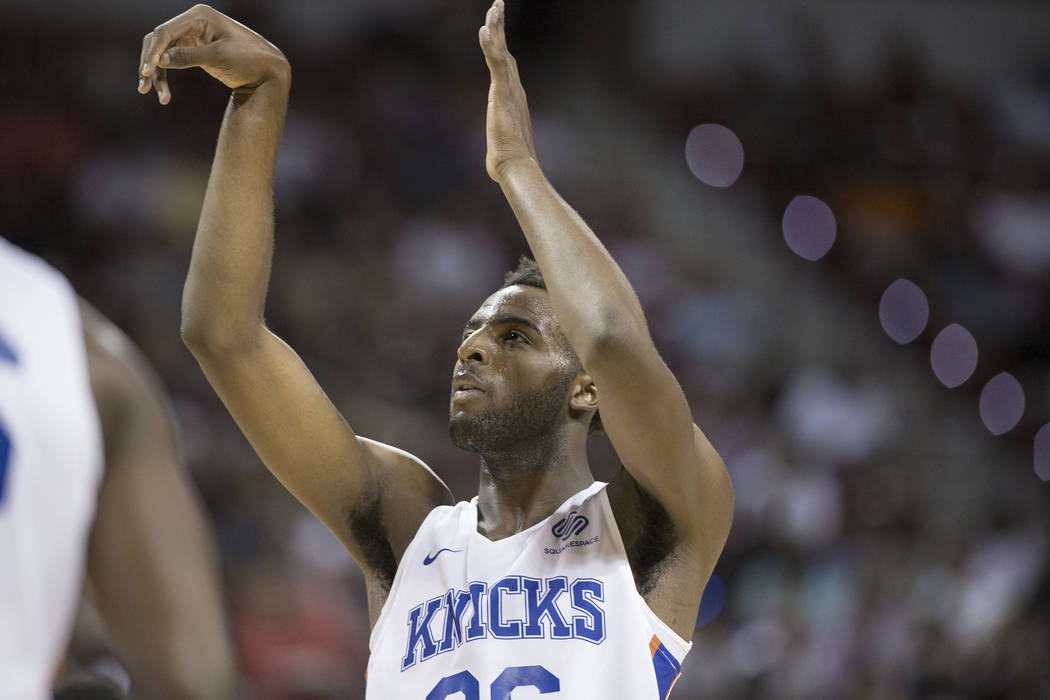 Wrapping up Day 5 of the NBA Summer League at the Thomas & Mack Center and Cox Pavilion:
Tuesday's results
■ Trail Blazers 95, Spurs 89 — Portland 2018 second-round pick Gary Trent Jr. scored 20 points, and 2016 first-round pick Wade Baldwin IV, formerly of the Memphis Grizzlies, had 16 points and nine assists. San Antonio 2018 first-round pick Lonnie Walker IV had 12 points.
■ Heat 98, Jazz 90 — Bam Adebayo had 24 points and nine rebounds and made 14 of 16 free throws in Miami's victory. Four Heat players scored in double figures, and the team shot 27 of 30 from the free-throw line. Grayson Allen and Diamond Stone each had 17 points and seven rebounds for Utah.
■ Hawks 101, Bulls 93 — Atlanta rookie Trae Young made seven 3-pointers and scored a game-high 24 points in his best Summer League performance to date. Chicago 2018 lottery pick Wendell Carter had 23 points and six rebounds.
■ Kings 94, Grizzlies 80 — Harry Giles continued his strong Summer League with 11 points and 12 rebounds to lead Sacramento. Former No. 15 overall pick Justin Jackson tallied a game-high 20 points for the Kings, and Frank Mason had 10 points and 13 assists. Five Memphis players scored in double figures, led by 17 points from Wayne Seldon and Ivan Rabb, who also had eight rebounds. No. 4 overall pick Jaren Jackson Jr. did not play.
■ Lakers 109, Knicks 92 — After losing a 25-point lead, Los Angeles used a 16-0 run in the fourth quarter to run away with the win. Josh Hart led the charge with 27 points for the Lakers, which outscored New York 31-14 in the fourth quarter. Kevin Knox scored 16 of his 29 points in the third quarter to erase New York's deficit. Allonzo Trier had 21 points and 10 rebounds for the Knicks.
Monday's attendance
12,128 (both venues); total: 74,173
Star of the day
No. 9 overall pick Kevin Knox scored a game-high 29 points for the Knicks in a loss to the Lakers. He was 9-of-22 from the floor, but 5-of-7 from 3-point range and made all six of his free throws. He had nine rebounds.
Local spotlight
Ike Nwamu, who played his senior year at UNLV in 2015-16, scored 18 points for the Heat in their victory over the Jazz.
On scene
Jazz players Rudy Gobert and Donovan Mitchell were courtside to watch Utah play the Heat at the Thomas & Mack and sign autographs. Heat president Pat Riley was on hand to watch his team play the Jazz. Chicago center Robin Lopez was at Cox Pavilion to watch the Bulls take on the Hawks. Lakers legend Magic Johnson was at the Thomas & Mack to see Los Angeles face the Knicks.
Wednesday's games
At Cox Pavilion
■ L.A. Clippers vs. Washington, 1 p.m.
■ Brooklyn vs. Houston, 3 p.m.
■ Detroit vs. Minnesota, 5 p.m.
■ Toronto vs. Denver, 7 p.m.
At Thomas & Mack Center
■ Sacramento vs. Cleveland, 1:30 p.m.
■ Chicago vs. Dallas, 3:30 p.m.
■ Atlanta vs. Indiana, 5:30 p.m.
■ Golden State vs. Charlotte, 7:30 p.m.