Summer League proves to be key evaluation for referees
Updated July 15, 2018 - 9:04 pm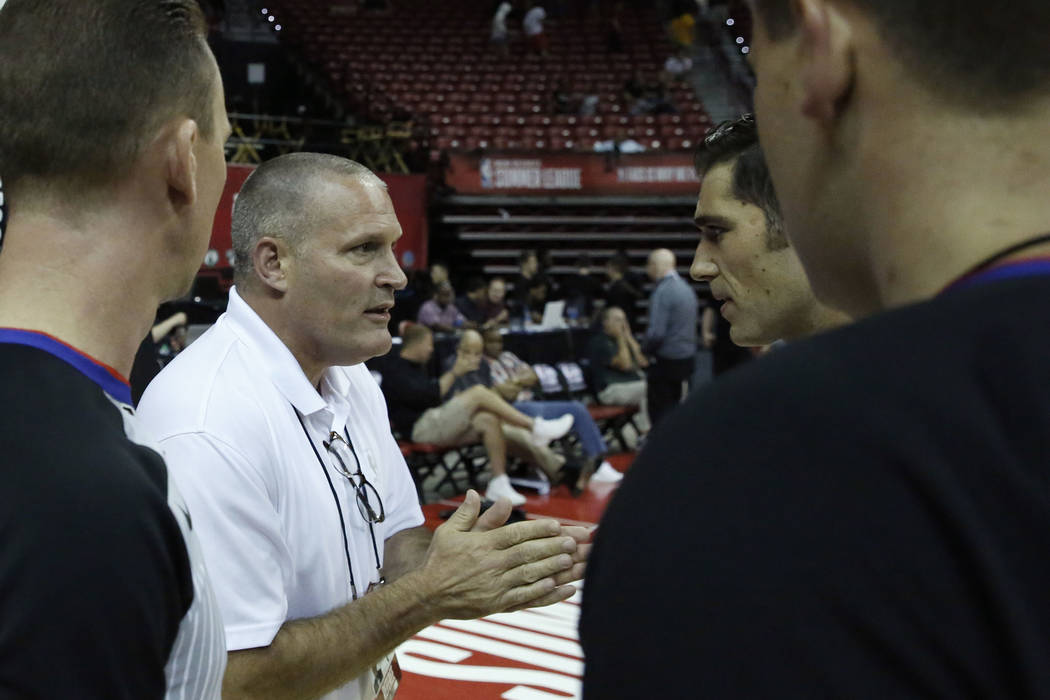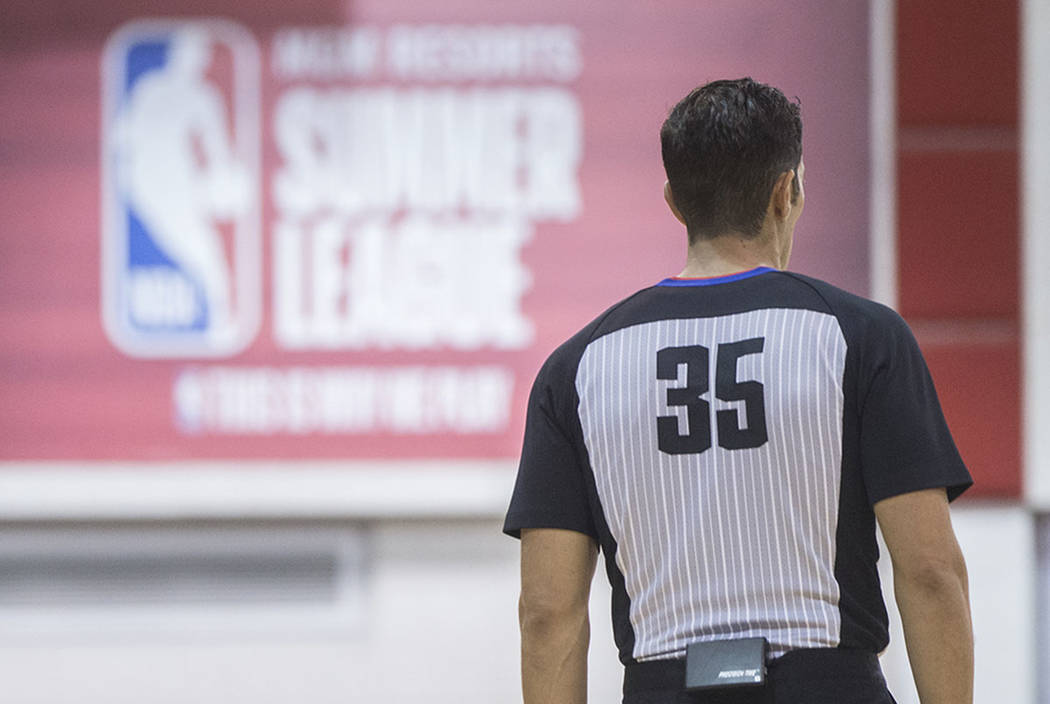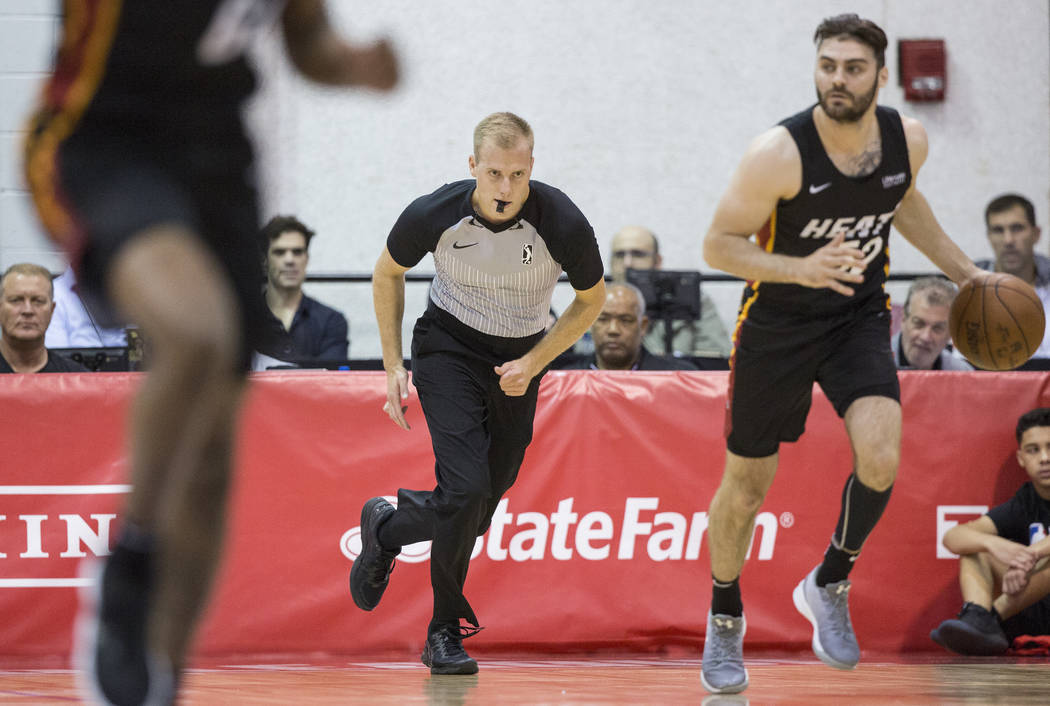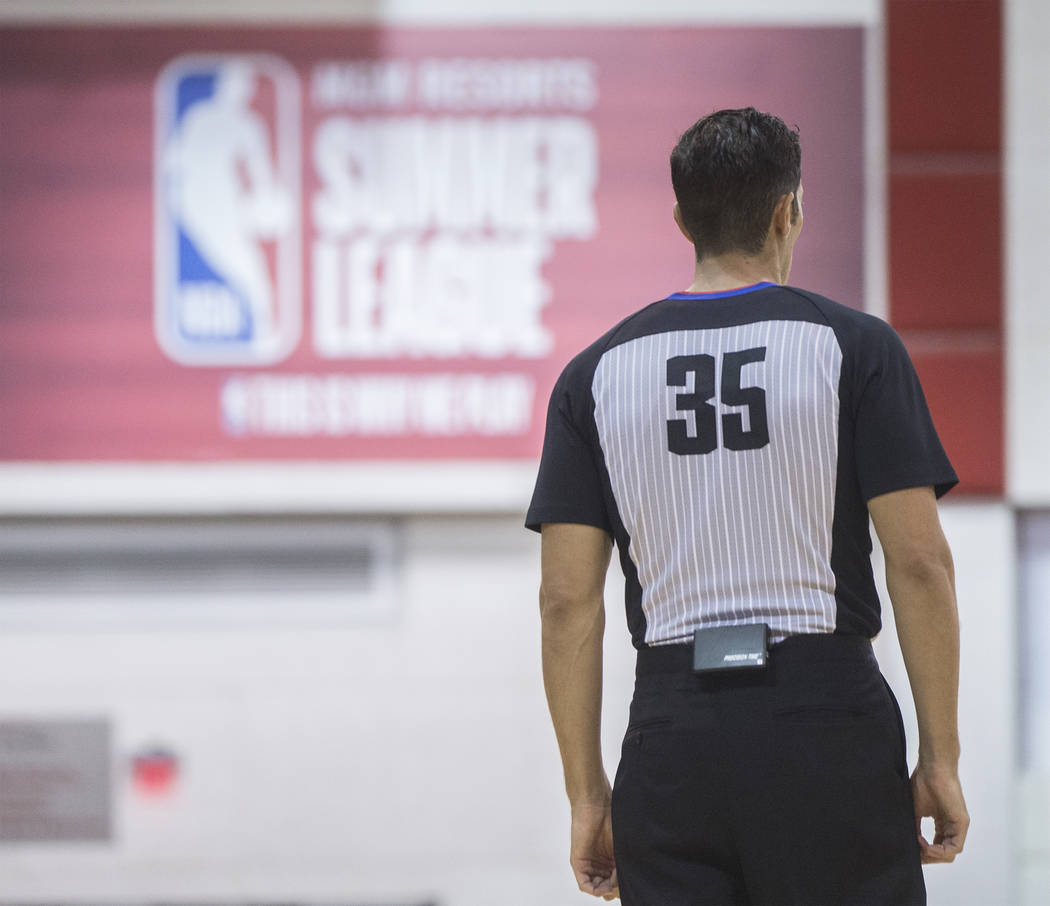 It's become a fairly common occurrence during the NBA Summer League.
A break occurs in the action as the teams retreat to their benches, and then it's time for Monty McCutchen to create his own huddle. He walks onto the Thomas & Mack Center floor and offers his suggestions to the game officials on the job they're doing and how they can do even better.
He knows what it's like to be in their black athletic shoes, having served as an NBA referee for more than 25 years before moving to the league office in December to become vice president, head of referee development and training.
McCutchen is working with a group of G League officials during Summer League who eventually hope to make their way into the NBA or WNBA.
"We have a set of fundamentals that I want to see that they're mastering, a basic mechanic system that we believe in in the NBA that we run through all three of our leagues," McCutchen said. "I want to see that they're able to master the building blocks that lead to good officiating. Our mechanic system is really nothing more than where we stand, when to look and where to look at certain things that we want to get covered.
"From that perspective, are they capable of going on ball, off ball at the appropriate time so that we have good coverage? Referees don't do well when we have three people trying to watch one area, i.e. the ball. We are the third team on all games. Whether we're a good team or not is highly dependent on whether we trust our partners, just as the teams do, and that's based on our mechanic system."
McCutchen said a checklist that evaluates officials on everything from court positioning to their demeanor in working with coaches and players. All the information is compiled to determine which officials deserve a promotion to the NBA or WNBA or at least more work in the G League that could eventually lead to a call up.
"We have grassroots programs that lead up to Summer League," McCutchen said. "We're evaluating officials that are even earlier in their development, and one of the resting places is for them to get hired into the G League and come and work here for the first time. So we have a really wonderful, layered approach to see where some of them might project."
McCutchen, 52, was one of the NBA's highest-regarded referees when he came off the court. He worked more than 1,400 regular-season games and 169 playoff contests.
It's that knowledge that he imparts to referees during the breaks in the game.
"We might be talking about some positioning," McCutchen said. "One of the fundamental tenets of a good referee is they dictate angles; they don't let players dictate angles for them. They're always one step ahead. So we might be pointing out in some ways we think a purposeful movement might help them get an open look.
"We speak in terms of open looks and closed looks, and open looks mean referees are in a position in which they can see the action clearly and therefore can adjudicate the play properly. … We have to make sure that we're seeing the play, not just that someone ended up on the ground and therefore it must've been a foul."
More NBA Summer League: Follow coverage online at reviewjournal.com/summerleague and @RJ_Sports on Twitter.
Contact Mark Anderson at manderson@reviewjournal.com. Follow @markanderson65 on Twitter.