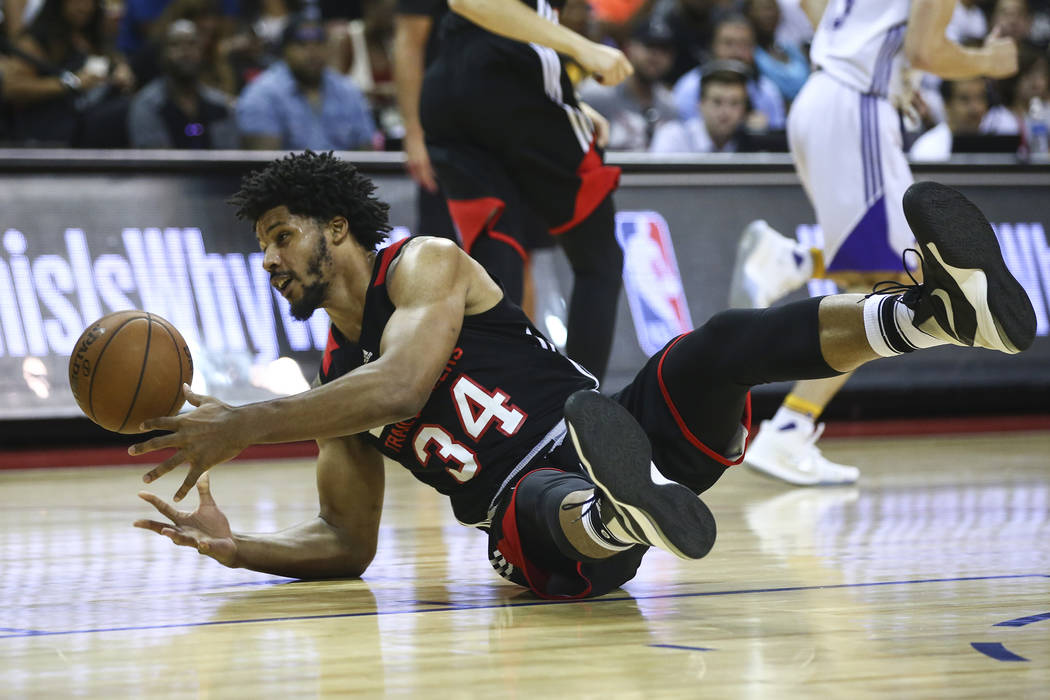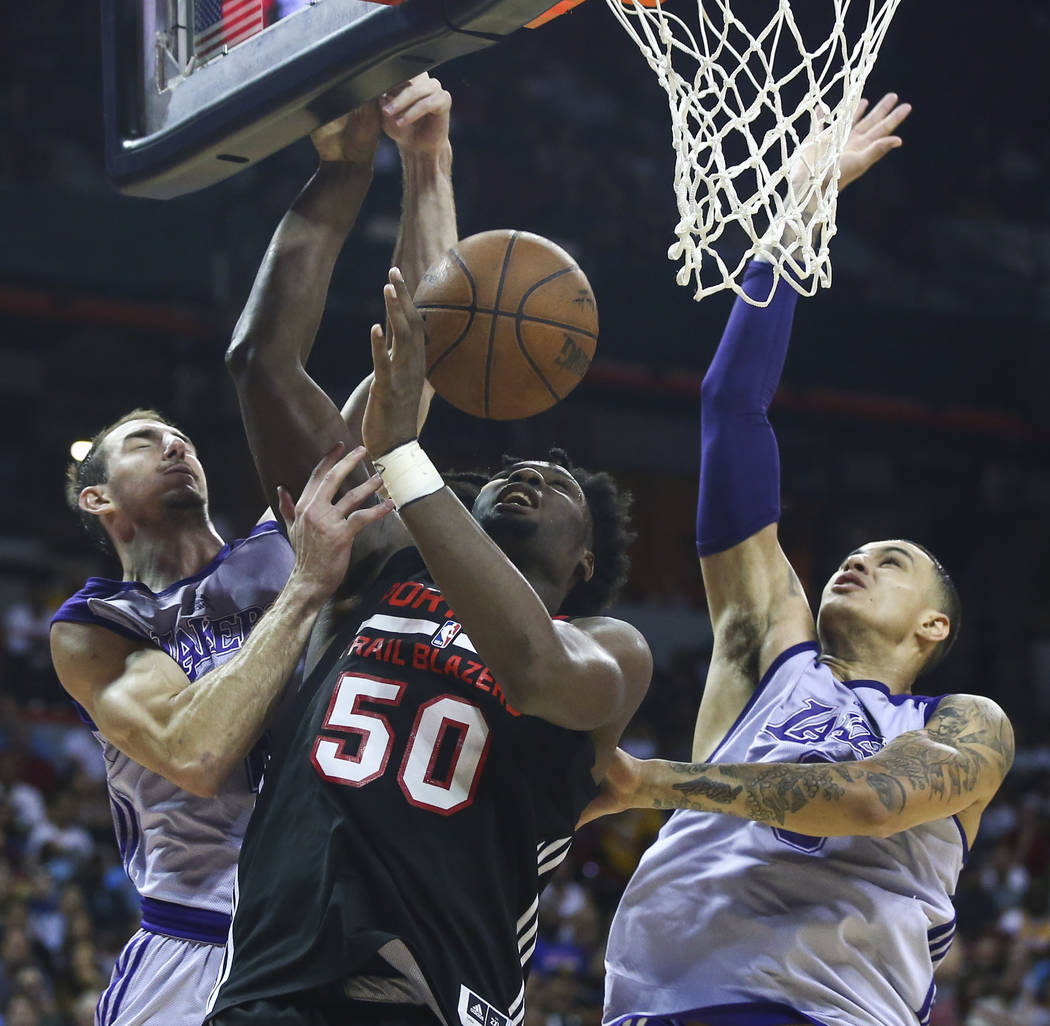 The Portland Trail Blazers' didn't have any pretty boys in their NBA Summer League lineup.
Rather, it was a mishmash of blue-collar players who were as passionate for drawing charges, fighting through screens, diving for loose balls and sucking up rebounds with their vacuum hands.
It was a style of play that nearly won them the summer league title Monday night.
Until Los Angeles wing Kyle Kuzma went into NBA Jam heat mode for three quarters, and Alex Caruso sealed the deal late, to spark the Lakers to a 110-98 win at the Thomas & Mack Center.
"It was a great run," Portland coach Terry Stotts said. "Just how we made the run through the tournament — we got down in a lot of games, and we just kept competing. That's what you like."
Much like they had done all summer league, Portland turned to its big men after starting 1-2 and losing Pat Connaughton and Zach Collins to injuries in pool play. As the No. 16 seed — out of 24 teams — the Trail Blazers showed resolve in winning four consecutive games to make the final.
Caleb Swanigan, Jarnell Stokes and Josh Scott took turns being the enforcer, and it was those three who sent reverberations down the entire roster.
"I'm happy that Jarnell and Biggie (Swanigan) were on our team," said second-year player Jake Layman, who averaged 7.1 minutes over 35 games with the Trail Blazers last season. "I can tell you that right now. It's a lot of fun to have bigs like that that want to grind and bump down there. It makes my job easier."
On Monday, it was Portland's physicality that had Lakers head coach Luke Walton begging for calls in the first half from his courtside seat as the Trail Blazers took a 59-58 lead into the break.
That effort didn't go anywhere.
There continued to be battles in the paint, puddles of sweat falling to the floor and chippiness from the Portland side. But it was too much Kuzma, who made up for the absence of the injured Lonzo Ball. Kuzma had 11 points in the third quarter and was 11 of 14 from the field entering the final period. Caruso then put away the game, scoring 11 fourth-quarter points.
Stotts wasn't discouarged with the loss.
"We got to this point because of physicality, rebounding and just how we played," he said. "We wouldn't have got to the championship game without the play of our three big guys."
Swanigan required stitches after the team's semifinal game against the Memphis Grizzlies on Sunday and had a bandage on his face for the final.
The Nelly-like bandage was the perfect metaphor for Portland's strong play over 11 days.
"You want to have a group of guys who are unselfish and want to guard and want to win," Layman said. "And that's what we had."
Monday's attendance
10,304. Total through nine days: 127,843 — an NBA Summer League record.
Star of the day
Lakers forward Kyle Kuzma stole the show Monday in guard Lonzo Ball's absence and took home championship-game MVP honors with a game-high 30 points in Los Angeles' 110-98 victory over the Portland Trail Blazers.
Quotable
"Tomorrow it doesn't mean nothing. We've got to get ready for training camp and get ready for the season, because that's what lies ahead."
— Lakers rookie forward Kyle Kuzma, on winning the NBA Summer League title
Contact reporter Ashton Ferguson at aferguson@reviewjournal.com or 702-383-0430. Follow @af_ferguson on Twitter.