Yuta Watanabe embraces shot at NBA in Las Vegas
Updated July 16, 2018 - 5:30 pm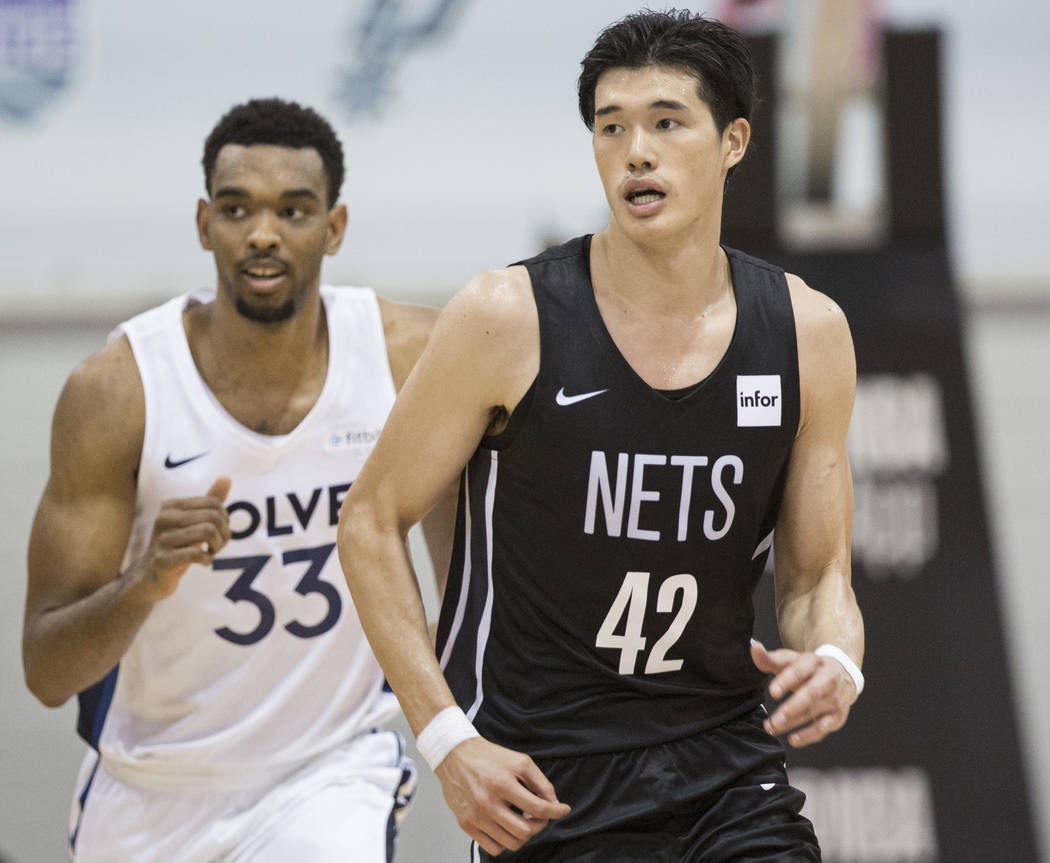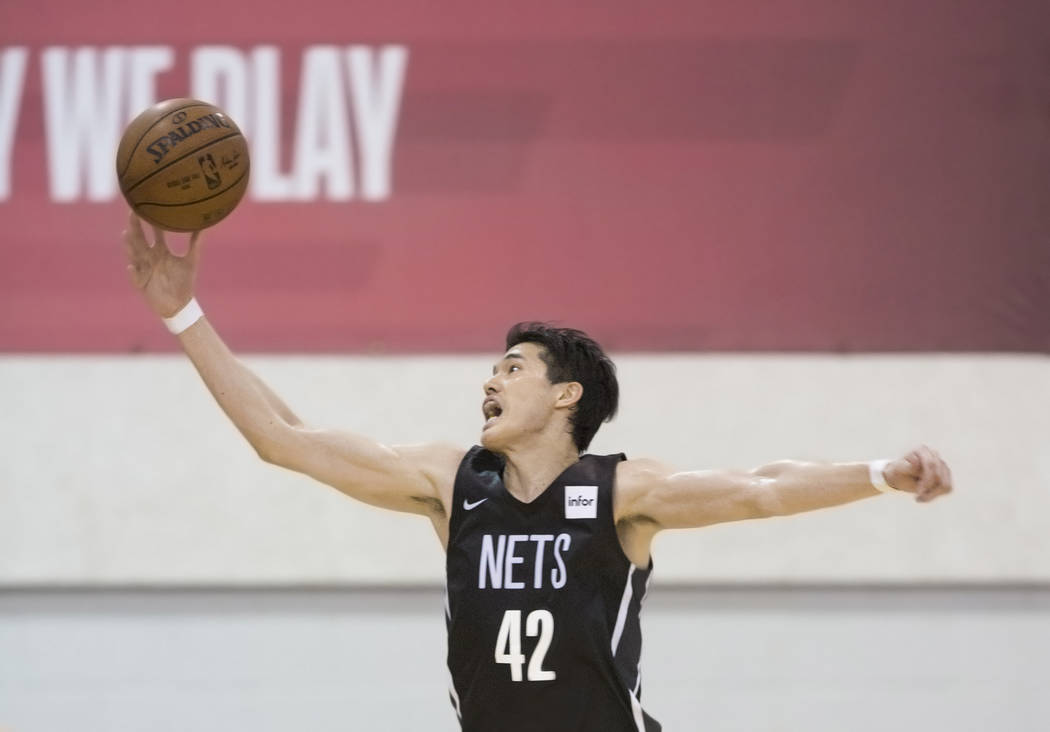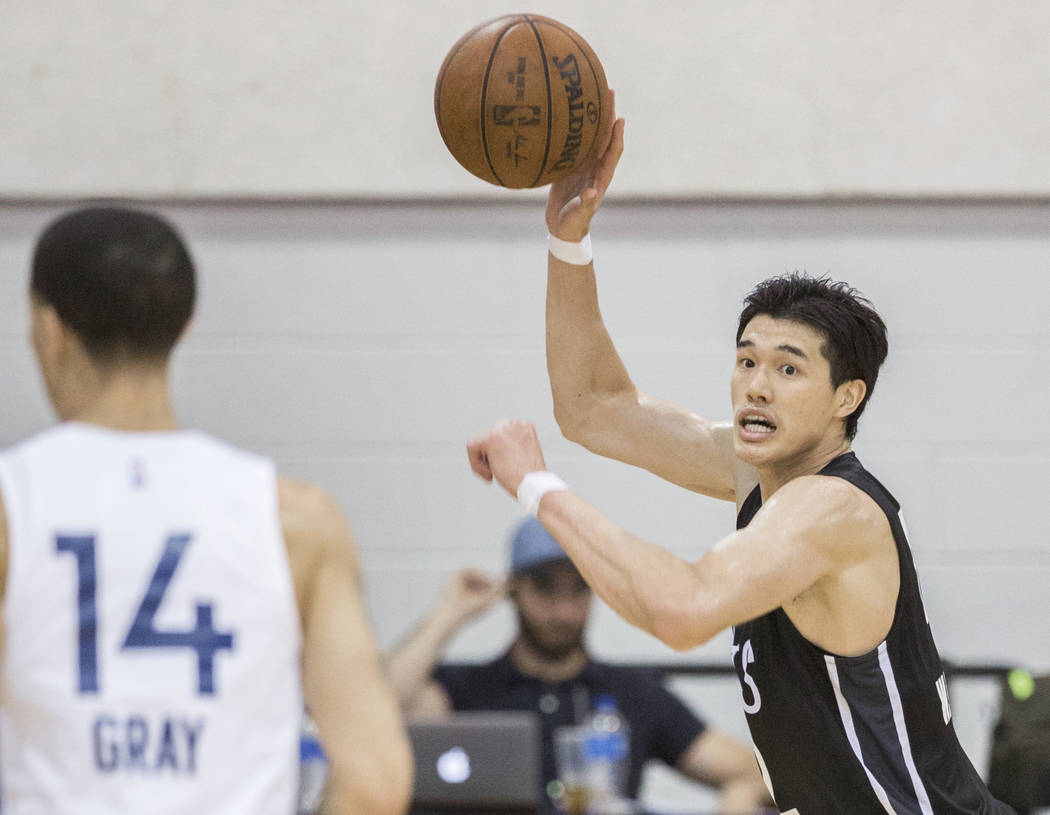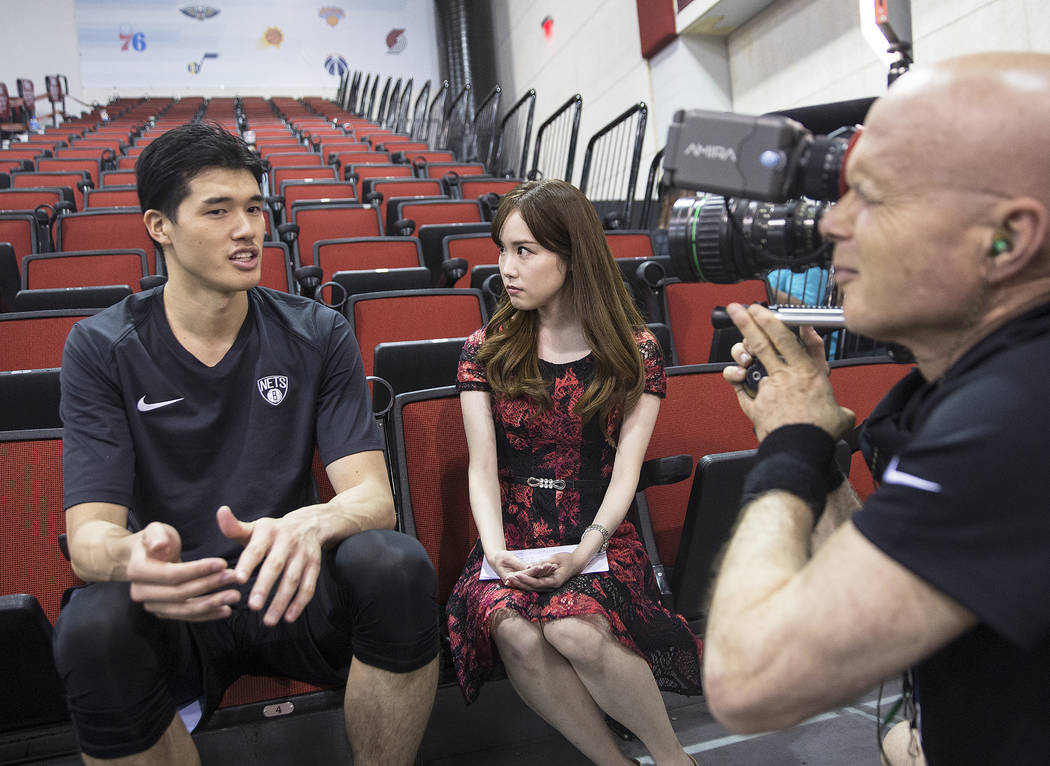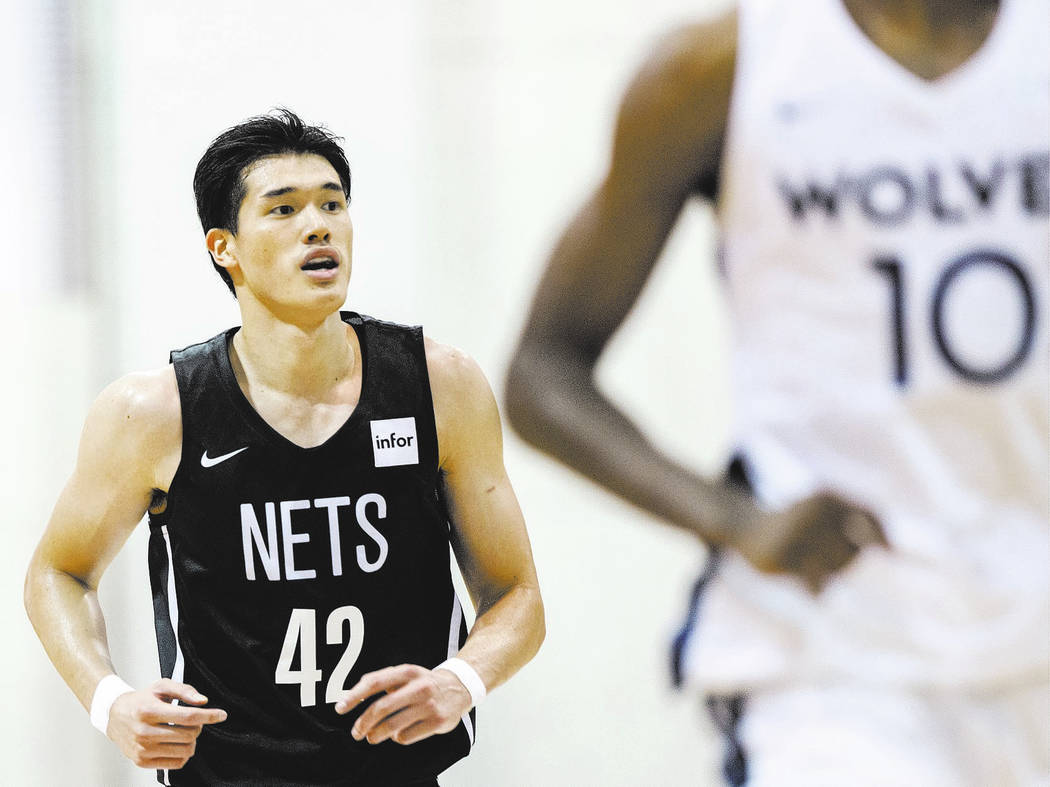 The international star of NBA Summer League doesn't crave the invariable attention he's accustomed to. He doesn't yearn for the television cameras or the interviews that accompany his global super-stardom.
All Yuta Watanabe wants to do is play in the NBA — without the distinction he'll receive if he does.
Watanabe is vying to become the second Japanese NBA player in the league's 72-year history. The first, point guard Yuta Tabuse, played four games for the Phoenix Suns in 2004 before a relegation to what is now the minor-league G-League and an eventual return to Japan and its National Basketball League.
Japanese media swarmed Watanabe after all five of his Summer League games, eager to relay his progress to their native land.
Americans are in tune, too, because of his play. Not his profile.
"I don't want to be an NBA player because I'm Japanese." the 23-year old Watanabe said. "I want to be an NBA player because I'm a basketball player. Just like everybody else."
Watanabe was not drafted in June, but played for the Brooklyn Nets in Summer League, which ends with the the championship game Tuesday at Thomas & Mack Center, and averaged 9.4 points on 41 percent shooting.
At a long and limber 6-foot-9, he's agile enough to switch, defensively, onto smaller players and hound them all over the floor. He can bury an open jumper, too, and embraces the "3-and-D" role — able to hit three-pointers and play defense — teams constantly covet during this position-less NBA era.
Coming to America
Watanabe downplayed the prestige of a prospective career and its implications in his native country, instead, focusing on the process that led him to Las Vegas.
He came. He saw. He auditioned for all 30 NBA teams.
And he impressed.
"He has probably been our most consistent player, practices and games included," Nets summer league coach Jacque Vaughn said midway through the tournament. "I have to give him credit for that."
Kagawa, Japan, is where Watanabe began playing basketball — inspired by his parents, who both played professionally and by retired Lakers star Kobe Bryant.
He excelled while playing at Jinsei High School, but viewed the United States as the inevitable pathway to an NCAA and NBA career. In 2013, he took a risk and made a move, leaving his friends, family and Japan to attend St. Thomas More, a high-profile prepatory school in Oakdale, Connecticut, that churns out college basketball prospects.
A friend of Watanabe's dad's knew legendary St. Thomas More coach Jere Quinn, and contacted him on his behalf. Quinn and his staff were impressed with his film, and welcomed him to a program that already featured several NCAA Division I players.
"Talk about finding a diamond in the rough," said Quinn, who won more than 1,000 games in 4o years of coaching. "He just had a way about himself when he first started playing."
Quinn remembered Watanabe as shy, but witty, talented but unselfish. There was a natural language barrier, but he overcame it with his humor. And with basketball.
Chancellors players lived on campus, and typically returned home on weekends. Watanabe, without family in the states, stayed in the gym and worked.
"Everybody just embraced him. He's got a quiet wit and he's totally attentive," Quinn said. "He's never tried to monopolize any conversation. They say it's the culture, but I also think it's Yuta."
Success through basketball
Watanabe shined while playing alongside several other prep stars and committed to George Washington in Washington D.C. midway through his lone season at St. Thomas More.
Major college basketball programs called with scholarships. But he stayed true to his pledge, and, in doing so, became the first Japanese athlete to sign a Division I basketball scholarship. He averaged 13 points and 6.0 rebounds at St. Thomas More in 2013-14.
Then, off to the capital.
"Once he got to GW and just started showing what his game, (that) created a buzz for us," said Kate Bell, a former Washington student who commandeered the school's student section during three of Watanabe's four collegiate seasons.
"Then off court they found out a little bit more of the background and what it meant to have him in particular to be at GW, and to be in the NCAA itself. (It was) really exciting."
Watanabe evolved into one of the faces of George Washington, and charmed students with his play, smile and persona. He handed out pizza before games, dominated during them and drew droves of Japanese fans to the university's urban campus.
Camera crews seemingly monitored his every move, and chronicled his journey for all of Japan to follow.
"I don't want to compare it to the level of the Beatles, but it's kind of what it felt like sometimes," Bell said. "They love him, and I totally see why. And he deserves every bit of it. Just a total spectrum of people who loved him."
Watanabe averaged 16.3 points and 6.1 rebounds during his senior season of 2017-18 with the Colonials, and was named Atlantic 10 Conference defensive player of the year.
Preparing for the future
He came to George Washington as a relatively anonymous recruit, unranked and unscouted and limited with the English language. He left as a legitimate NBA prospect, with accolades and honors to validate his potential, and a dynamic understanding of American culture.
"The last four years, when I was a freshman, I was really shy and I didn't have any confidence," he said. "Thoughout the years, I got more confident. I'm more comfortable."
There is no anonymity for Watanabe. Not anymore.
He's not in small-town Connecticut. He's not in a mid-major conference. He spent the last week in Las Vegas, of all places, playing professional basketball on national — and international — television.
"I always focused on right here, right now," Watanabe said. "I'm always staying ready for this, playing for this."
Quinn said Watanabe is still one of the most popular players to grace St. Thomas More's campus. Bell expressed a similar sentiment about his time in Washington D.C.
His journey is bigger than basketball for everyone but him. He's simply a basketball player. Just like everybody else.
"(He) shows where our game is going. The global impact of it. I love seeing it. It's different," Vaughn said. "The game is reaching different parts of the world and it's a plus of what's to come."
More NBA Summer League: Follow all of our NBA Summer League coverage online at reviewjournal.com/summerleague and @RJ_Sports on Twitter.
Contact reporter Sam Gordon at sgordon@reviewjournal.com. Follow @BySamGordon on Twitter.