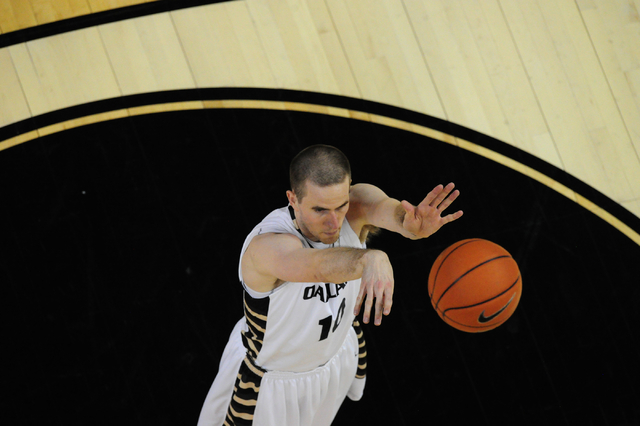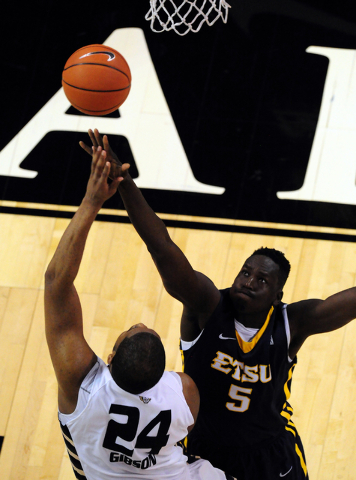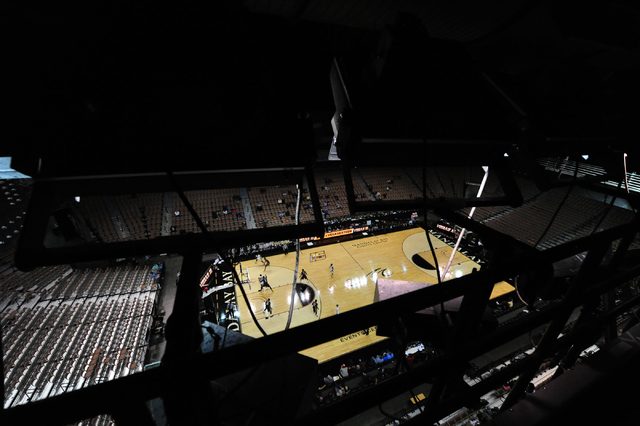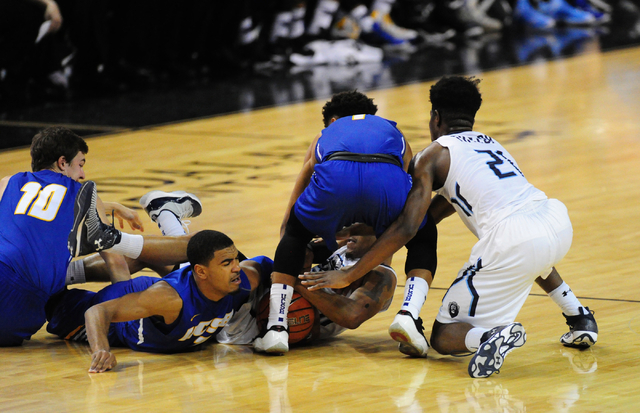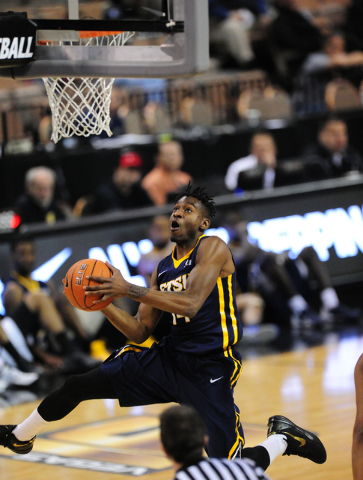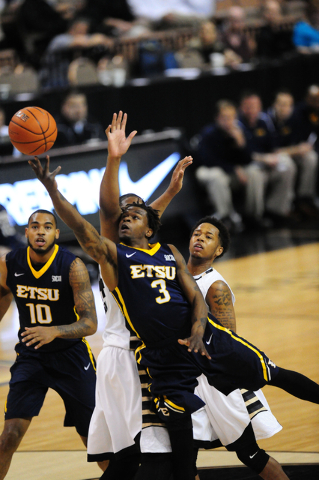 As Old Dominion senior guards Aaron Bacote and Trey Freeman walked with their coach to the postgame news conference after a close loss this month to Middle Tennessee in the Conference USA championship game in Birmingham, Alabama, Bacote looked at Jeff Jones and asked a question through his tears.
"Coach, are we going to get a chance to play together again?" Jones recalls Bacote asking.
"I told him I thought so, but it wasn't a certainty," Jones said after the Monarchs defeated UC Santa Barbara 64-49 on Tuesday night in the first semifinal of the Vegas 16 at Mandalay Bay.
"What that told me at that moment, right on the heels of a crushing loss, was that those two guys just love playing basketball and they get along so well that they just wanted the chance to extend the season just a little bit more, and when the leaders are in, the other guys are going to follow."
Now, Old Dominion is one victory from hoisting the trophy as champions of the inaugural event. The Monarchs (24-13) will meet Oakland at 7 p.m. today in the championship game. The Golden Grizzlies (23-11) defeated East Tennessee State (24-12) 104-81 in Tuesday's second semifinal.
Freeman and Bacote form one of the most experienced and talented backcourts in the nation, and they thought they had the supporting cast to lead Old Dominion to its first NCAA Tournament since 2011. But that dream ended with the 55-53 loss to Middle Tennessee on March 12.
"It took a few days to get over it," Bacote said. "That loss was tough. We talked all summer and all season about playing in the NCAA Tournament in our senior year. We didn't reach it, but we got this opportunity, so we may as well take advantage of it."
Freeman, the team's leading scorer, had 18 points and 10 rebounds against UC Santa Barbara (19-15). Bacote posted a game-high 26 points, but Jones pointed to one basket in particular that helped key the victory.
"The shot to start the second half was a big one for Aaron's confidence, but I thought also for our team," Jones said of Bacote's 3-pointer on the first possession of the second half that broke a 24-24 tie. "We got a little bit of emotion back and did a better job on the defensive end after that."
Bacote scored 21 in the second half, hitting 6 of 9 from the field and 6 of 6 from the free-throw line. He and Freeman, the runner-up for Conference USA player of the year, combined for 35 of Old Dominion's 40 second-half points.
"AB can put it up, as everyone saw tonight," Freeman said. "It's so fun playing with him. He can shoot it and create for himself. He can do it all. To bring this trophy back to ODU, it would be a great legacy to leave in our senior year and something for the younger guys to build on."
In the second semifinal, star guard Kay Felder posted a triple-double for Oakland on his 21st birthday with 29 points, 10 rebounds and 10 assists. Max Hooper went 8-for-11 on 3-pointers and finished with 28 points for the Golden Grizzlies.
Contact reporter Adam Hill at ahill@reviewjournal.com or 702-224-5509. Follow him on Twitter: @adamhilllvrj