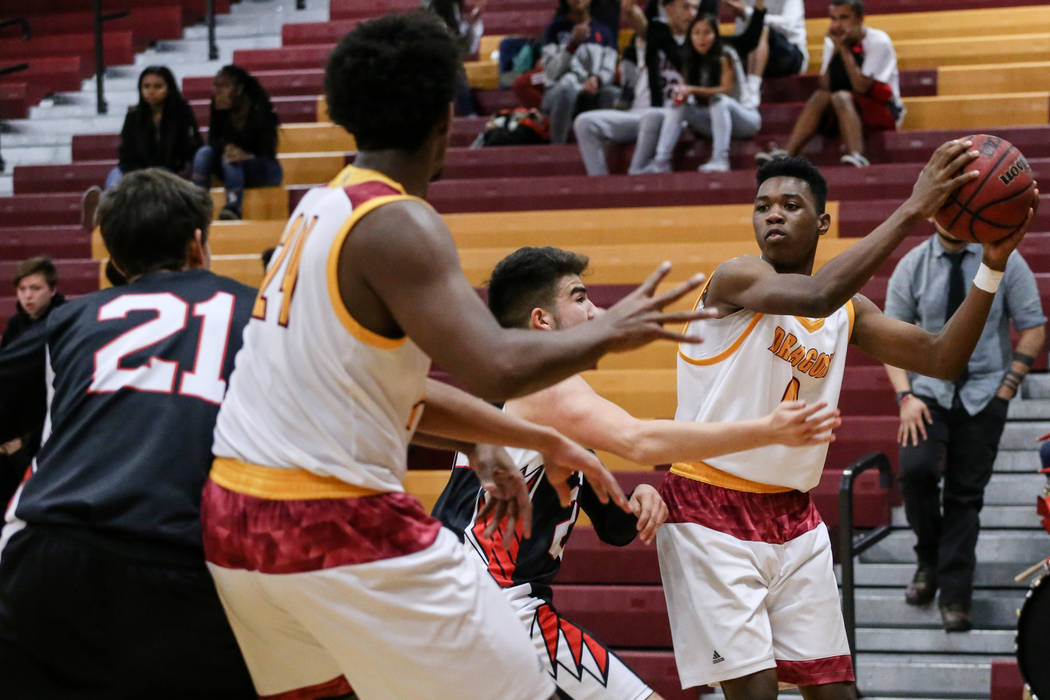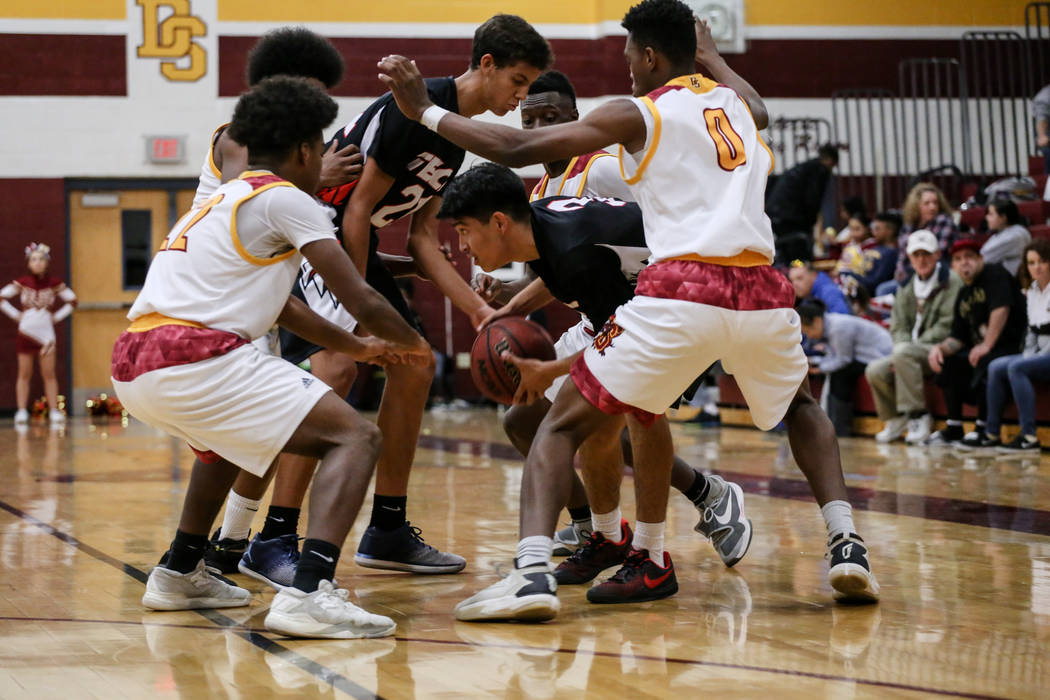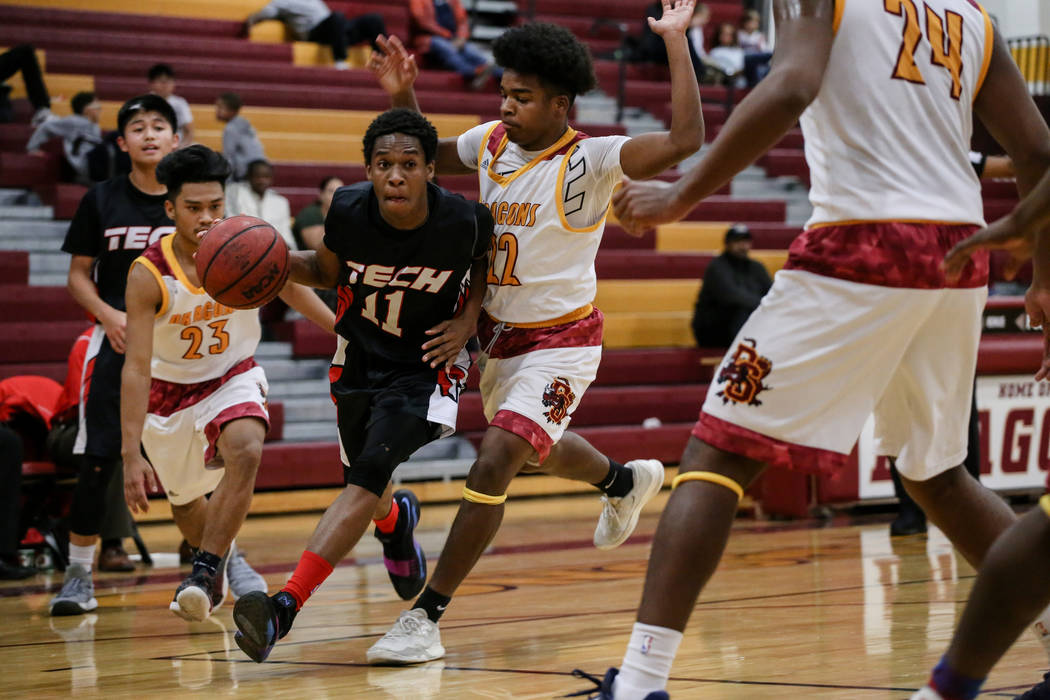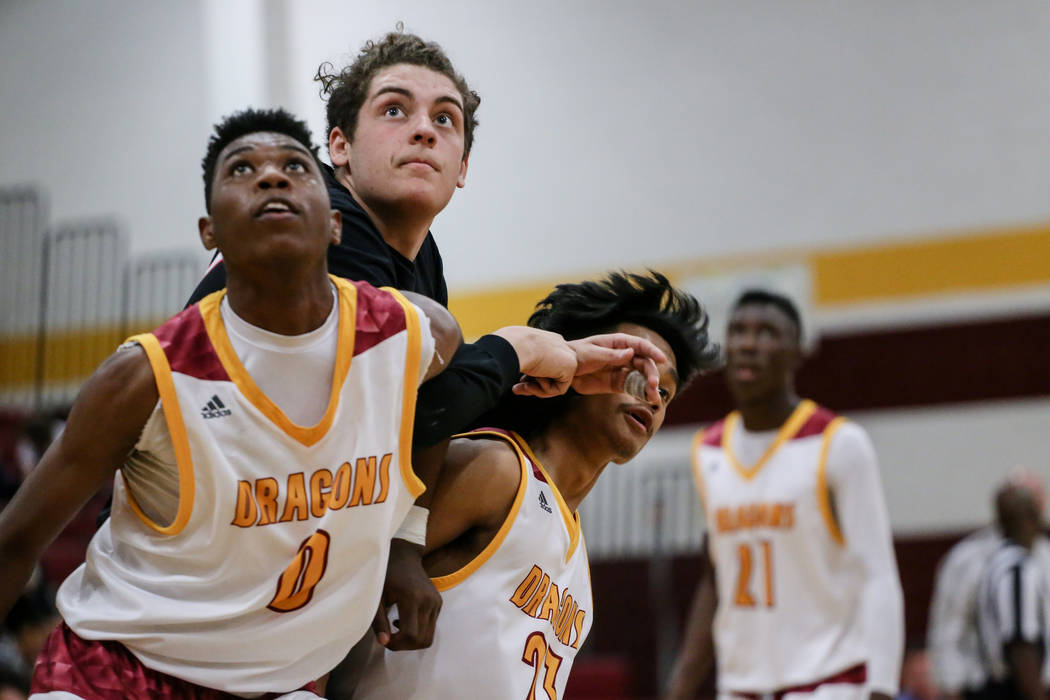 Steal. Score. Rinse. Repeat.
Easy enough game plan for Del Sol on Thursday night.
Easy victory, too.
The Dragons forced a dozen turnovers and outscored Tech 24-7 in the second quarter en route to an emphatic 67-49 home victory.
Senior guard Keith Seldon made four 3-pointers to finish with a game-high 25 points, and sophomore forward Nati Asfaw added 12 points for Del Sol (5-3, 3-1 Class 3A Sunrise League), which led 36-18 at halftime and 56-34 after three quarters.
"We like to think our guards are quick. We like to think they're able to put pressure on the ball," Dragons coach Tyler Ehrke said. "That's kind of the strength of our team. These guys are multiyear varsity players. We expect a lot out of them."
Tech's guards attacked the basket in the early going, and the Roadrunners (5-5, 2-1) controlled the pace until the very end of the first quarter.
Ehrke turned to a 1-2-2 three-quarter-court zone defense to start the second quarter, and the Dragons' guards coaxed the Roadrunners' ball-handlers right into the trapping areas, where they were swallowed by aggressive double-teams.
Del Sol turned loose balls into transition baskets.
And a close game into a blowout.
"I love defense. I know my team does, too," Seldon said. "Coach stresses to us, every halftime, to keep pushing the gas. If we let up, we know that's a good team, and they'll fight back."
But Del Sol didn't let up.
The Dragons turned to their half-court offense and picked apart Tech's man-to-man and zone schemes. Seldon made two treys and scored 12 points in the third quarter so Del Sol's starters could sit most of the fourth quarter.
"We're a team that feeds off of each other," Ehrke said. "We don't have a lot of single standout players. We like to create good energy for the team, and it just translates into easy buckets."
Contact reporter Sam Gordon at sgordon@reviewjournal.com. Follow @BySamGordon on Twitter.