Son of Shaq: Shareef O'Neal creates own path
Updated July 28, 2017 - 6:33 pm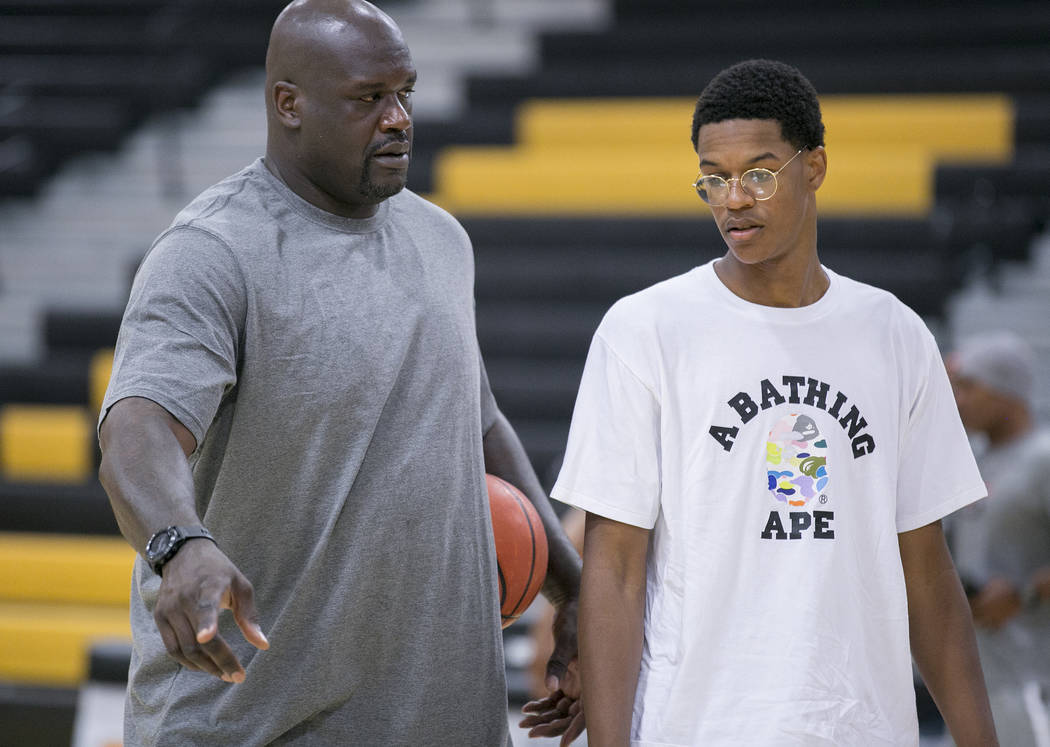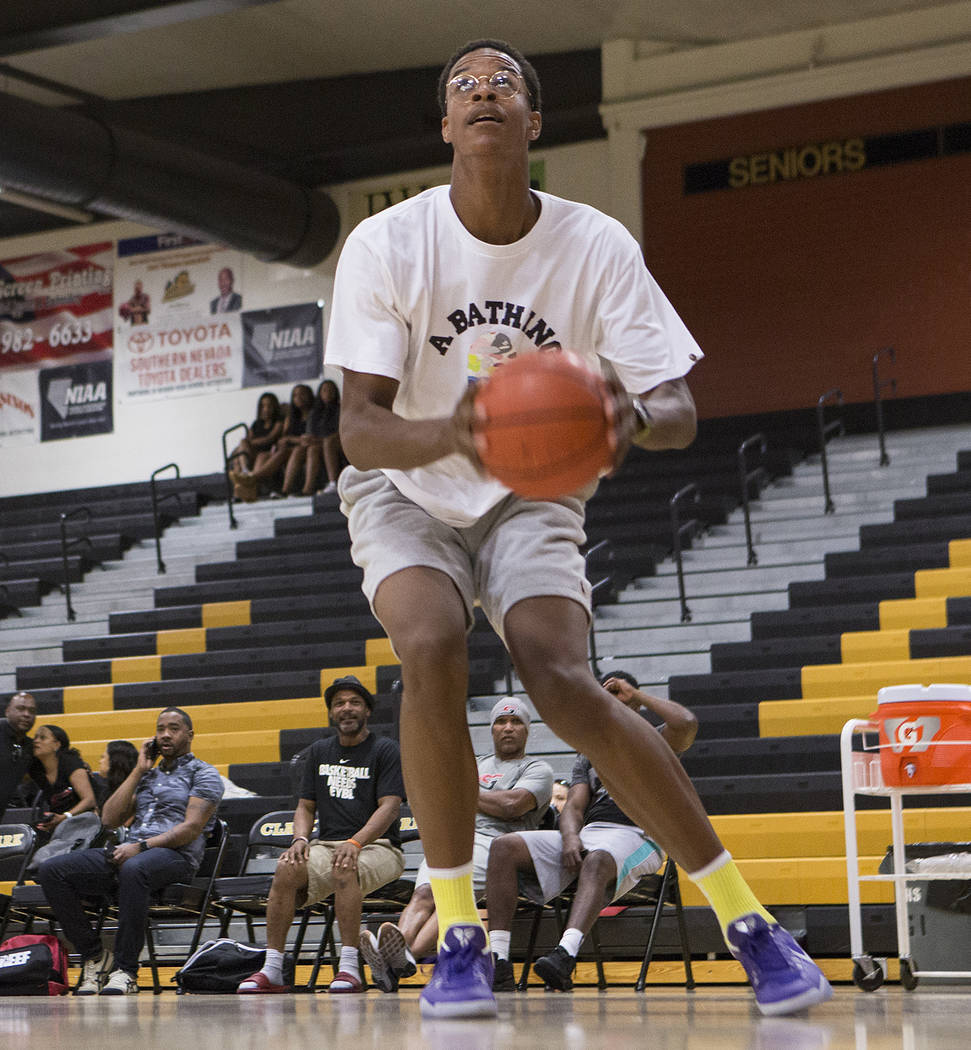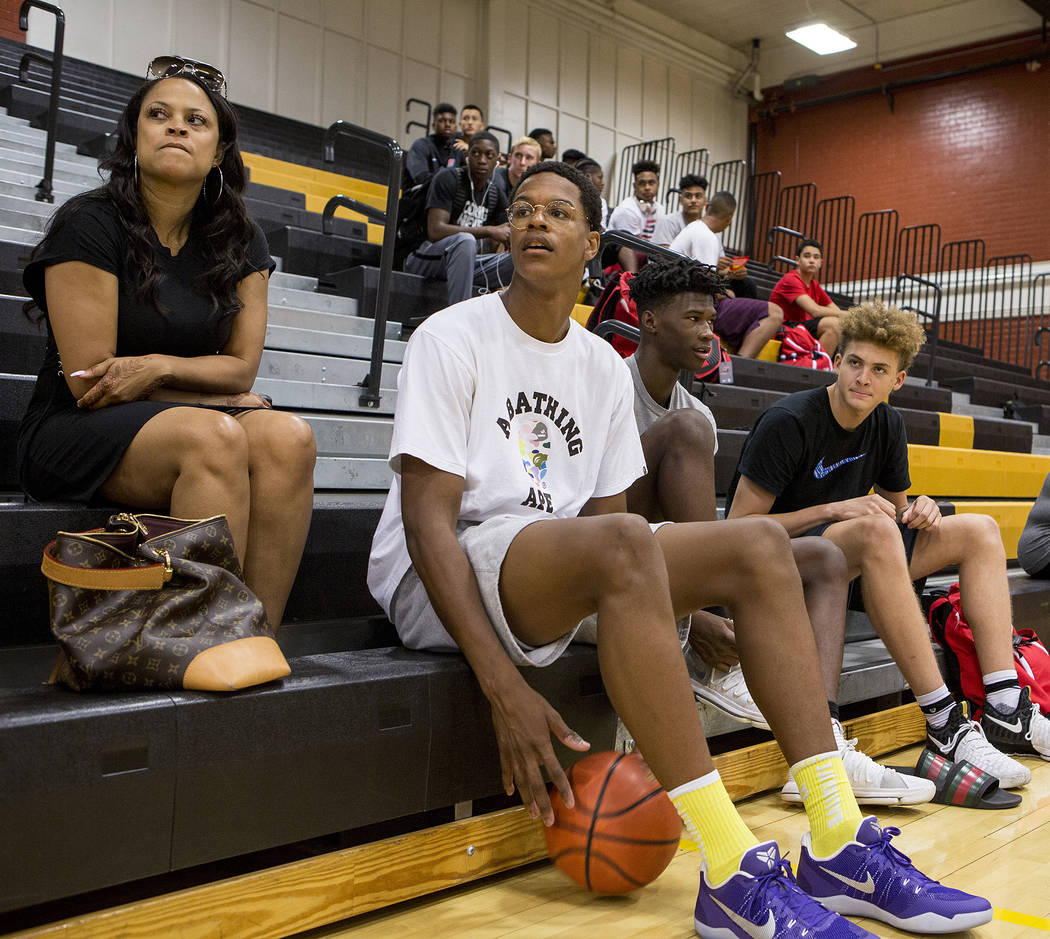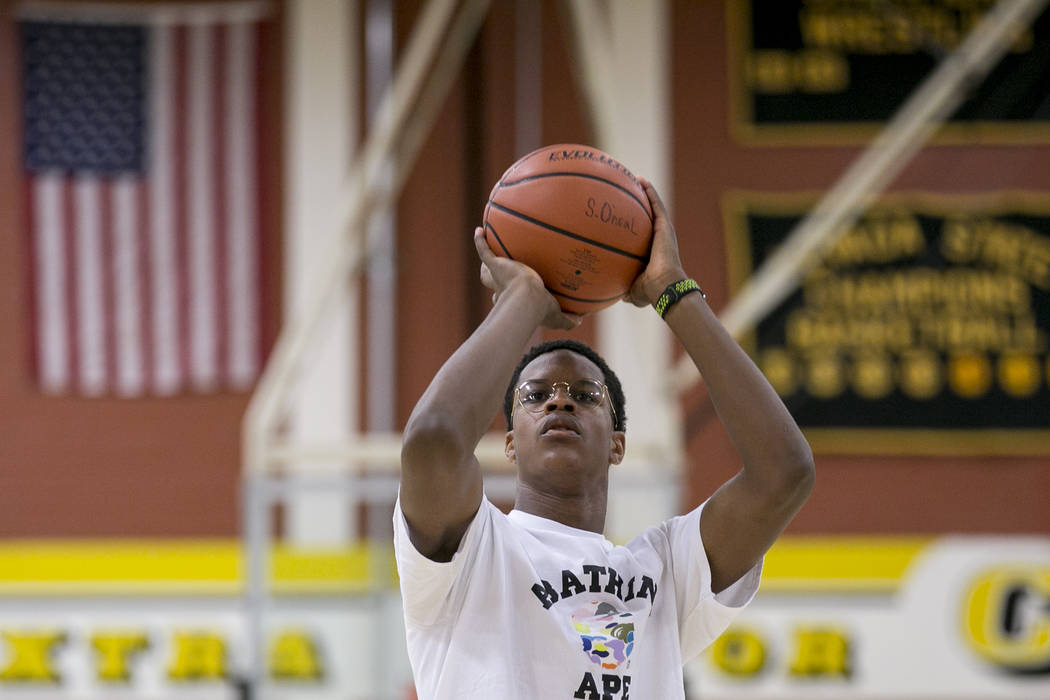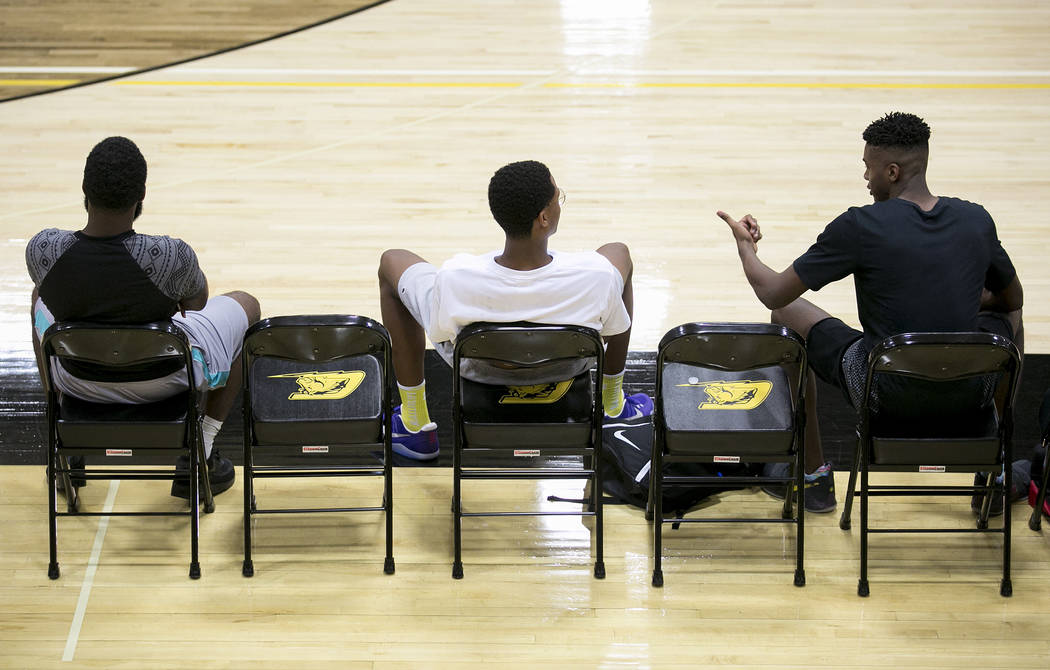 The figurative shoe is much larger than the purple-and-yellow size 22 his father wore for the better part of his 19-year professional basketball career.
Indeed, filling that shoe with the iconic dunking silhouette would be easier than stepping into the world of perhaps the greatest big man in NBA history who also owns a larger-than-life personality.
But this story is not about Shaquille O'Neal. It's not about the Diesel, the Big Aristotle, Superman or Kazaam.
It's about Shareef O'Neal, the nation's No. 18 overall recruit from the class of 2018 — an Arizona commit — who with any other last name would be able to sit back and enjoy the fruits of his labor.
But he knows this isn't traditional territory.
"They're always going to say I'm not as good as him," said Shareef, who is playing for the California Supreme Elite team in the Las Vegas Classic tournament this week.
He's a 6-foot-8-inch forward from Santa Monica, California, who didn't want to play basketball growing up. A 17-year-old who discovered a passion for the game on his own — on his terms — and has become a separate entity from his famous father.
"When I was younger, I wasn't so good," Shareef said. "I didn't really want to play the sport at all. I used to skateboard and do all kinds of stuff kids do. And then I played one day at a big AAU game in middle school and people were like, 'Oh, that's Shaq's son. He's a bust.' …
"That was the first time I really heard it, and I kind of snapped after that and was like, 'All right, I'm dropping everything. I want to prove everybody wrong.'"
And he's done that while tailoring his game for today's NBA — an era of basketball so different from his old man's.
"We always told him that he never had to dribble a ball if he didn't want to," said his mother Shaunie. "He didn't have to play basketball. We never put that pressure on our kids. So I kind of let him decide."
'Way better'
Growing up in a situation that kids only with the last name Jordan or James might understand, Shareef has become a household name in basketball circles in recent years.
He's a five-star prospect who creates for himself, plays the perimeter, soars over defenders and, yes, knocks down free throws.
Better than dad at 17?
"Way better," Shaq said. "It ain't what I think. It's what I know. … We're products of our environment. When I was watching guys play, everybody played inside. Guys are playing outside now."
Shaunie said a future in basketball for Shareef started to develop "around 13-ish."
That's when he sprouted up, began dunking and formed a new mindset. The early morning runs, the extra practice and the picking of certain NBA stars' brains, including Kobe Bryant, LeBron James, Tracy McGrady, Kevin Garnett and Kevin Durant, also started around that time. And it hasn't stopped.
He also has trained with a few.
"I just soak it all in," Shareef said. "(My dad) gives me certain players to watch and tells me to steal their best moves. It's a new NBA."
And Shareef is the perfect fit.
Over the last few days, Shareef has given the valley glimpses of his athleticism.
"He has all the potential to be an NBA All-Star" in five to 10 years, California Supreme Elite coach Gary Franklin said. "Coming up in the shadows of dad is probably tough. But he's been able to create his own way."
Shareef has also had a fair share of tutors this summer. After playing under Crossroads High School (California) coach Chad Beeten last season, Shareef currently is learning from former NBA All-Star Kenyon Martin and New Orleans Pelicans wing Solomon Hill, who are volunteering alongside Franklin and Shaq at Cal Supreme practices.
On Wednesday, they conducted a private practice at Clark High School. Before the team arrived, the elder O'Neal worked on post moves with Shareef and, jokingly, fired up some 3-pointers in front of the rest of the O'Neal family sitting in the bleachers.
Shareef's shots fell. Shaq — well, not from long distance.
Shaq and Shareef — birds of a feather, but two different players.
"I don't really worry about people calling me a bust because that's going to happen," Shareef said. "I just want people to be like, 'Shareef actually earned his position.'"
Contact reporter Ashton Ferguson at aferguson@reviewjournal.com or 702-383-0430. Follow @af_ferguson on Twitter.
If you go
AAU basketball tournaments
Las Vegas Fab 48
— Where: Bishop Gorman
— When: July 26-30
— Tickets: Daily pass $15, daily pass for children (8 and under) and seniors (Over 62) $10; tournament pass $50, tournament pass for children/seniors $35; infants (3 and under) no charge.
— Championship game: Sunday, 3 p.m. at Gorman
Adidas Summer Championships
— Where: Cashman Center
— When: July 26-30
— Tickets: Daily pass $15
— Championship game: Sunday, 2:20 p.m. at Cashman Center
Las Vegas Classic
— Where: Spring Valley High School and surrounding high schools
— When: July 26-30
— Tickets: Daily pass $15; tournament pass $50.
— Championship game: Sunday, 2:30 p.m. at Spring Valley