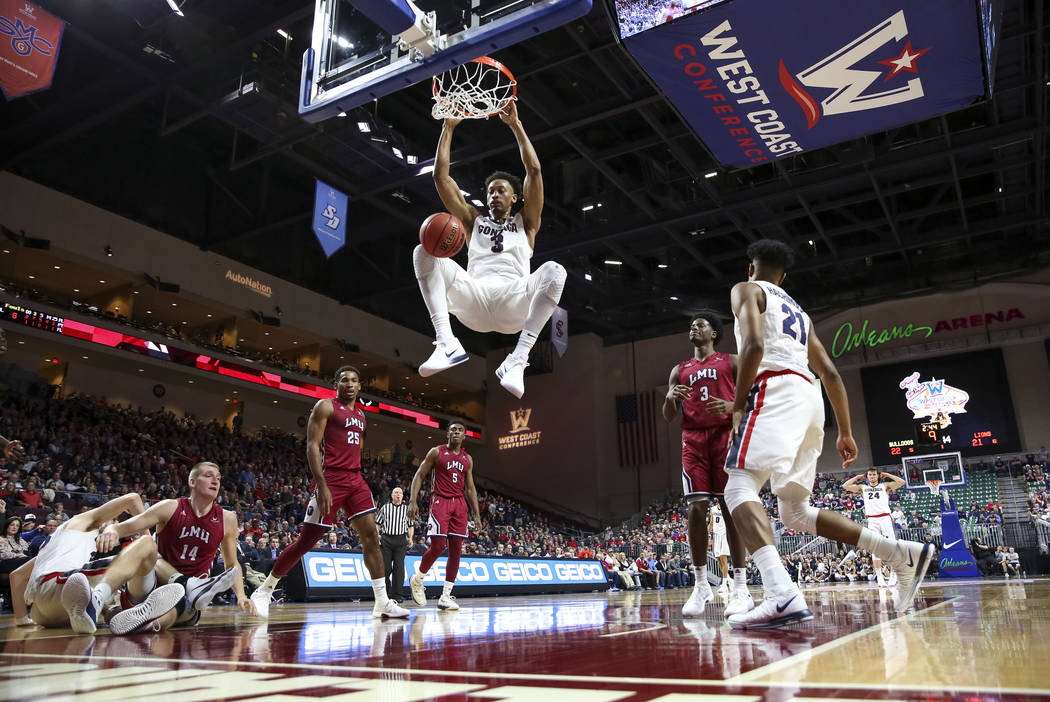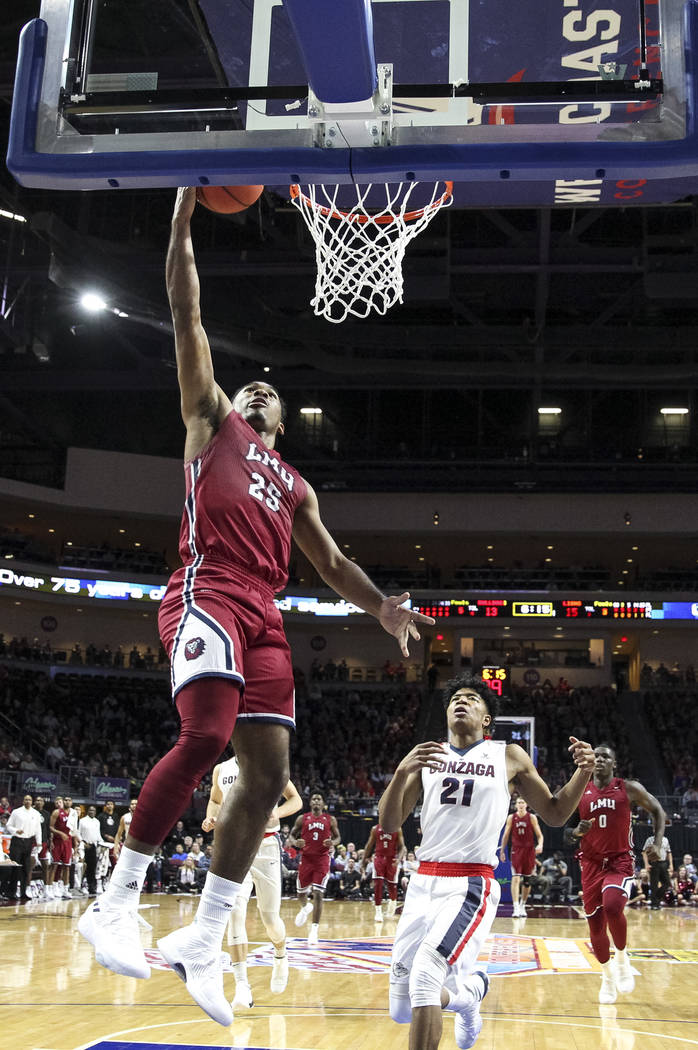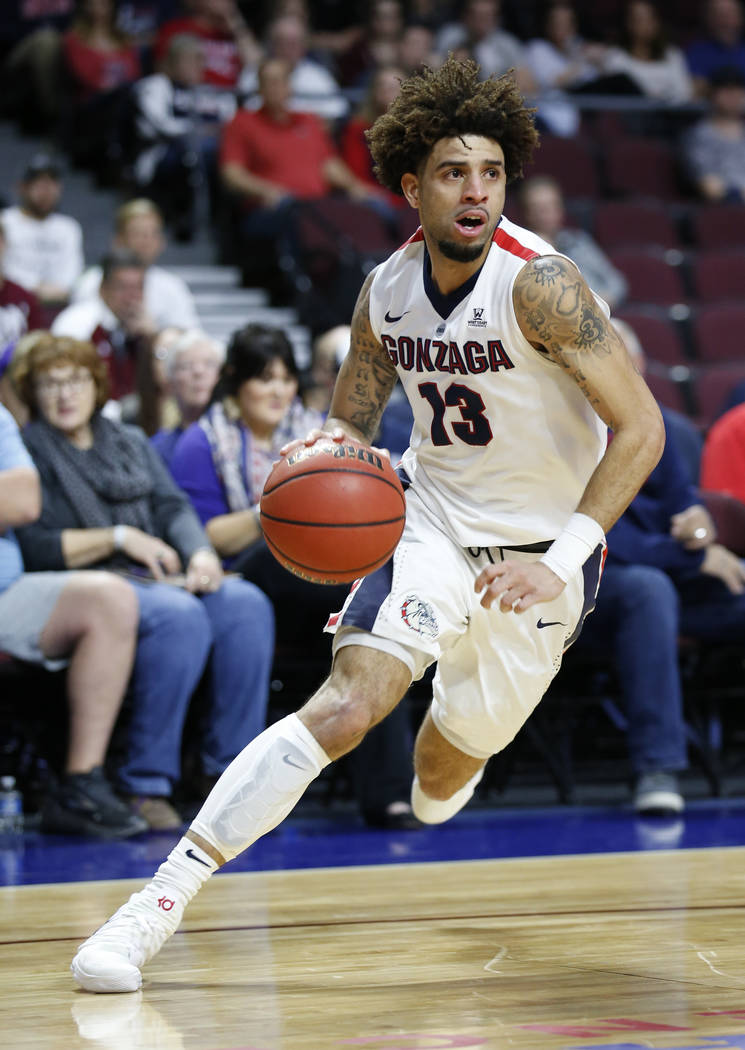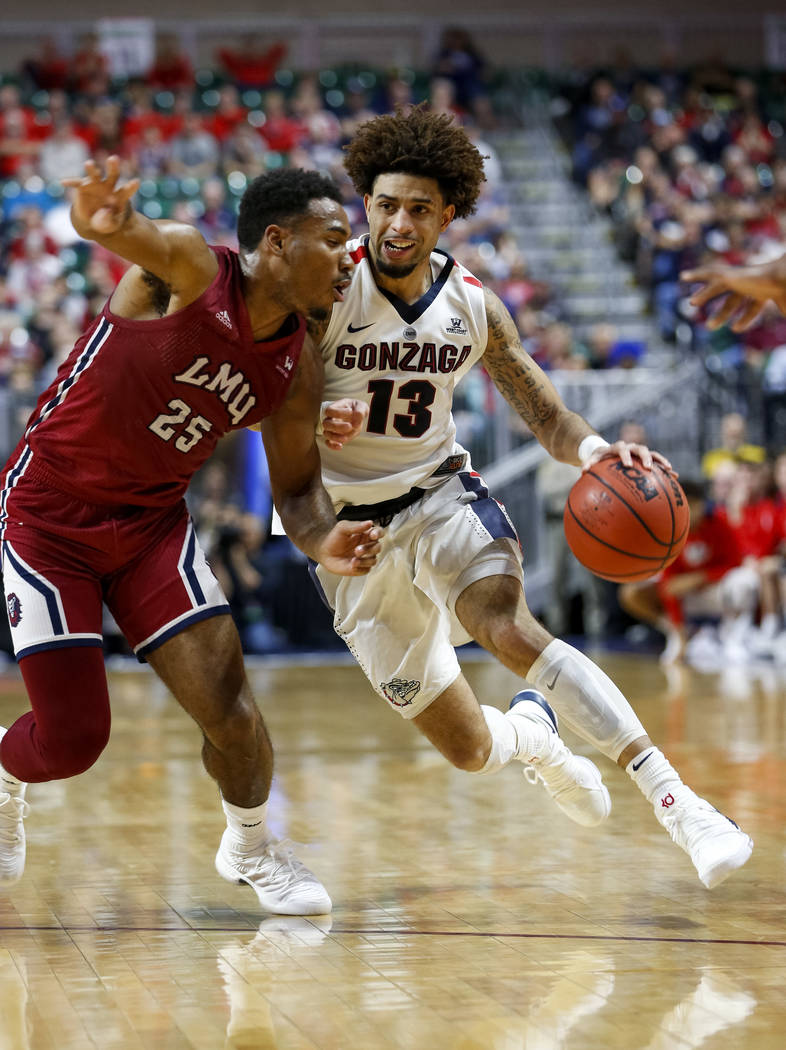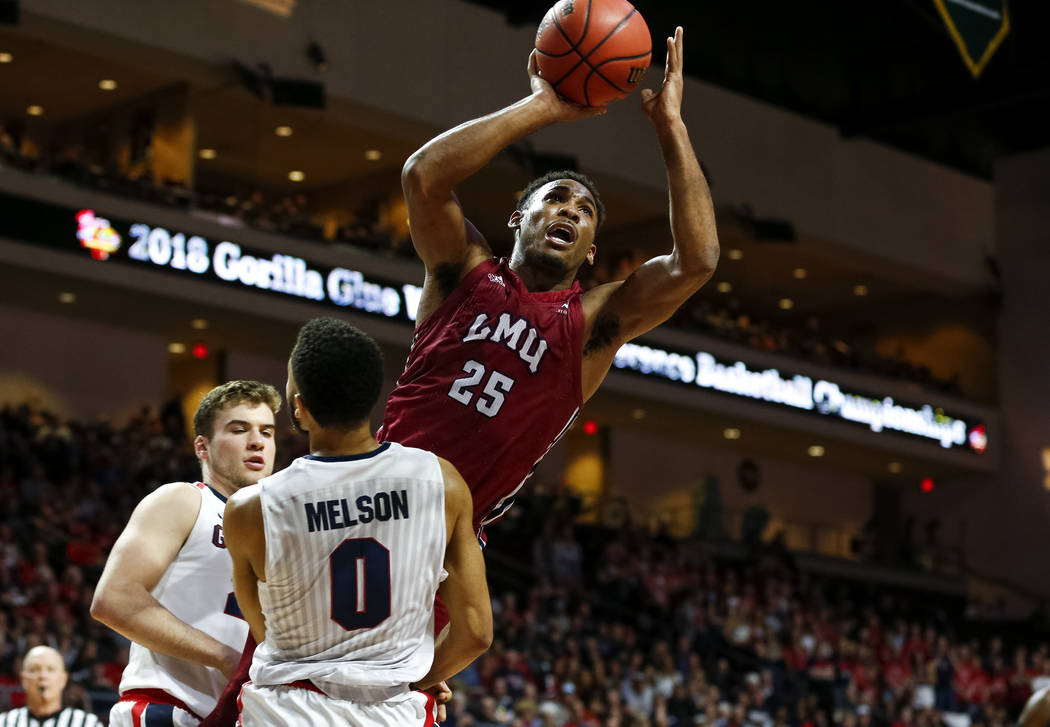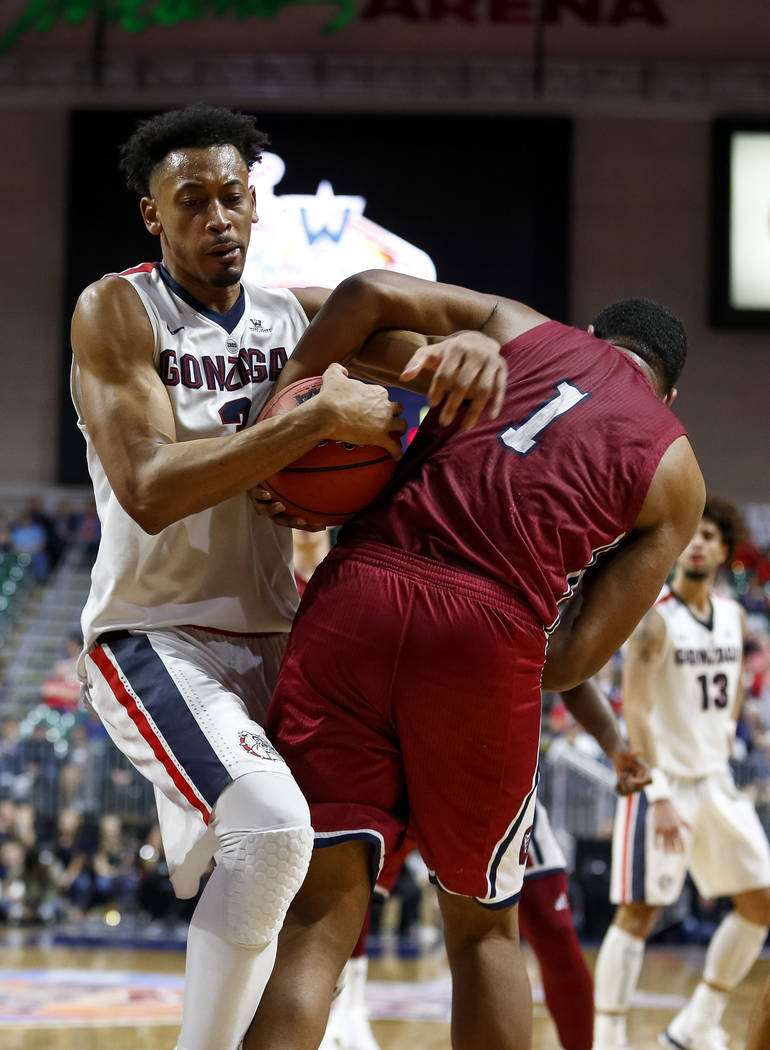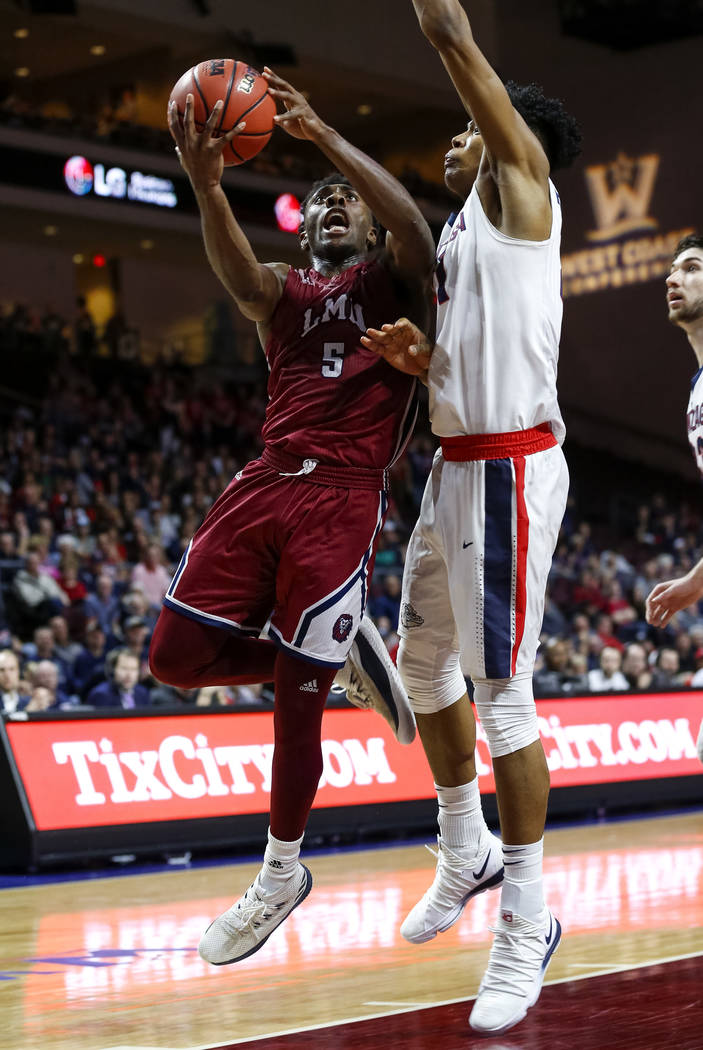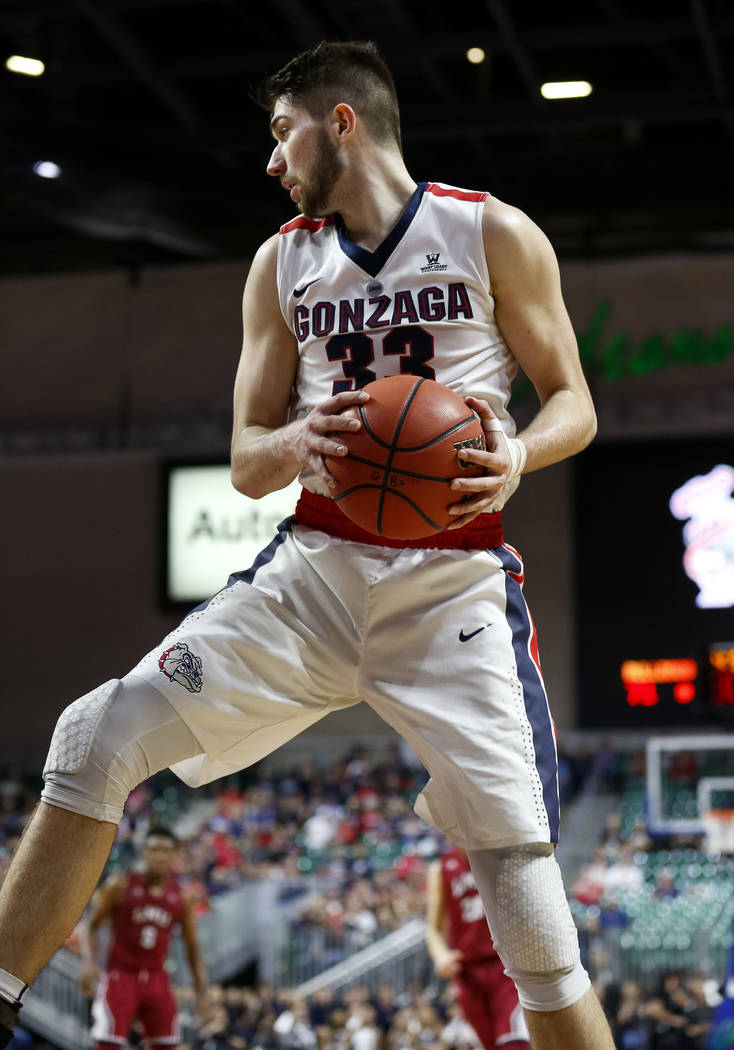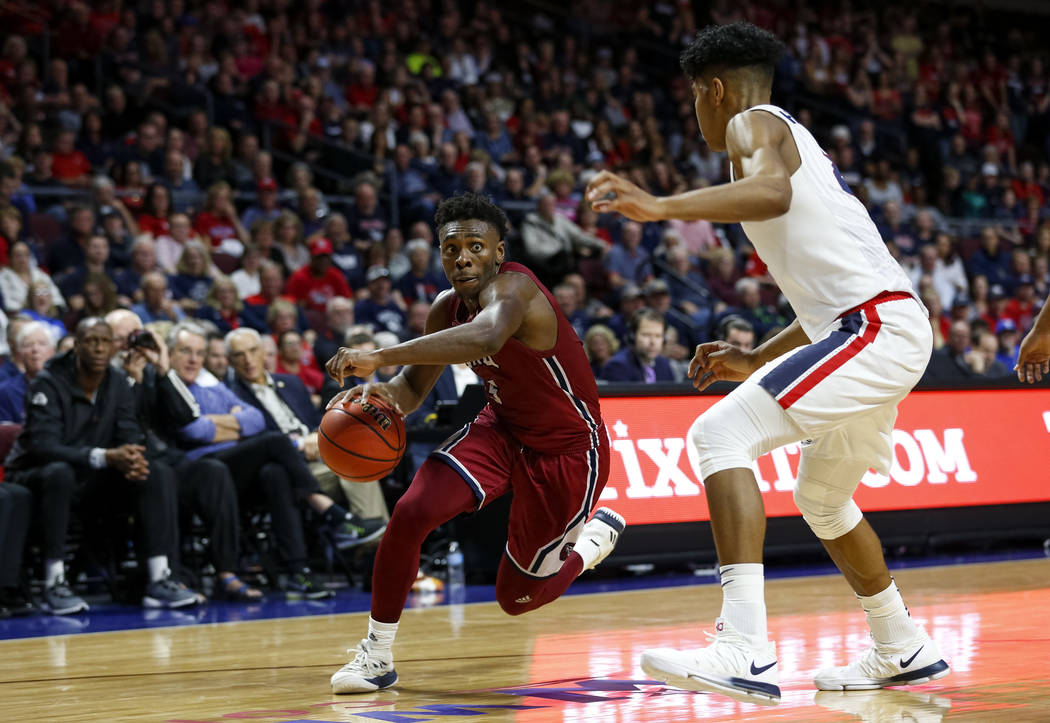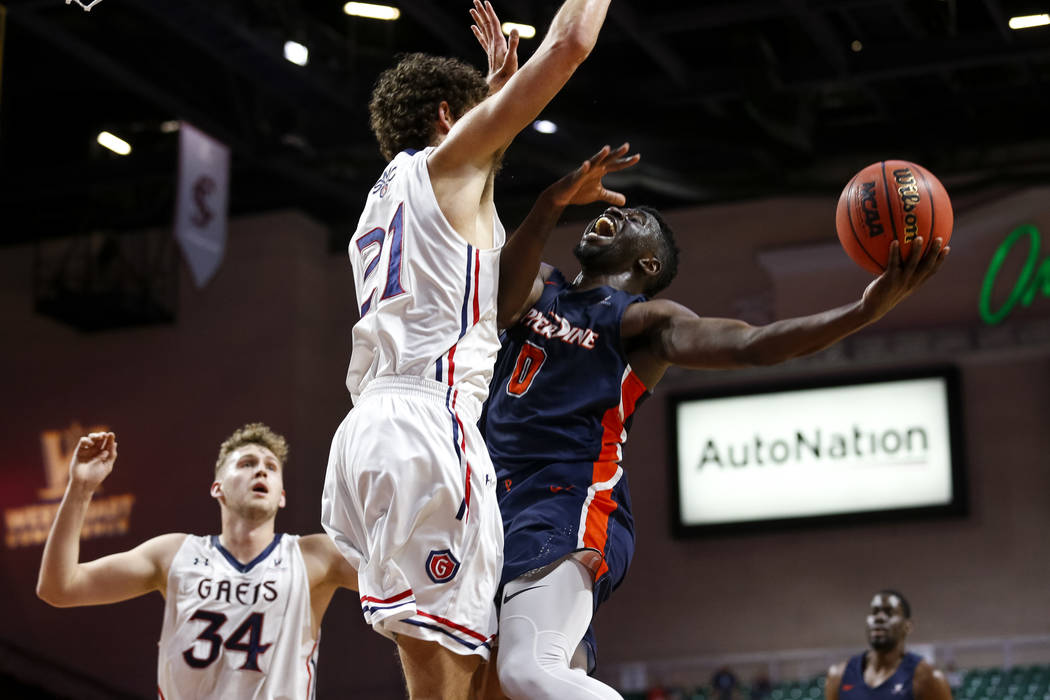 The annual West Coast Conference championship meeting between Saint Mary's and Gonzaga was in jeopardy Saturday with the top two seeds struggling in quarterfinal games at Orleans Arena.
Saint Mary's found itself down 15 in the first half against 10th-seeded Pepperdine and needed its player in the No. 24 jersey wearing goggles and a headband to bail out the Gaels.
Calvin Hermanson scored 11 straight points down the stretch as St. Mary's escaped 69-66. The Bulldogs and the Gaels have met in the WCC tournament final seven of the past nine years, including the last two.
Top-seeded Gonzaga will face No. 4 San Francisco at 6 p.m. Monday in the first semifinal game. No. 3 Brigham Young will play Saint Mary's at 8:30 p.m.
Gonzaga, the WCC tournament champion the past five years, had a flat start against Loyola Marymount before pulling away late for a 83-69 victory.
"We needed to toughen up a bit," Gonzaga coach Mark Few said about the poor start. "They were shoving us around. These first round games are always tough."
BYU was the last team to interrupt the Gonzaga-Saint Mary's championship meeting after making it to the final in 2015 and 2014. The Cougars are hoping to win their first WCC tournament title since leaving the Mountain West in 2011.
"Everyone has hope that they're going to win the whole thing, so nobody is going to back down," BYU forward Yoeli Childs said. "It's really important to settle down and control the emotions."
Contact Gilbert Manzano at gmanzano@reviewjournal.com. Follow @GManzano24 on Twitter.
Monday's semifinal games
Women's
No. 1 Gonzaga vs. No. 5 San Francisco, Noon (TheW.tv)
No. 6 San Diego vs. No. 7 Pacific, 2 p.m. (TheW.tv)
Men's
No. 1 Gonzaga vs. No. 4 San Francisco, 6 p.m. (ESPN)
No. 2 Saint Mary's vs. No. 3 BYU, 8:30 p.m. (ESPN2)
Top performances/WCC men's quarterfinals
Elijah Bryant, BYU: 27 points vs. San Diego
Jordan Ratinho, San Francisco: 20 points vs. Pacific
Killian Tillie, Gonzaga: 24 points, 5 3s, seven rebounds vs. Loyola Marymount
Jock Landale, Saint Mary's: 17 points, 19 rebounds vs. Pepperdine