In-play wagering wave of future at Nevada sports books
February 2, 2018 - 7:31 pm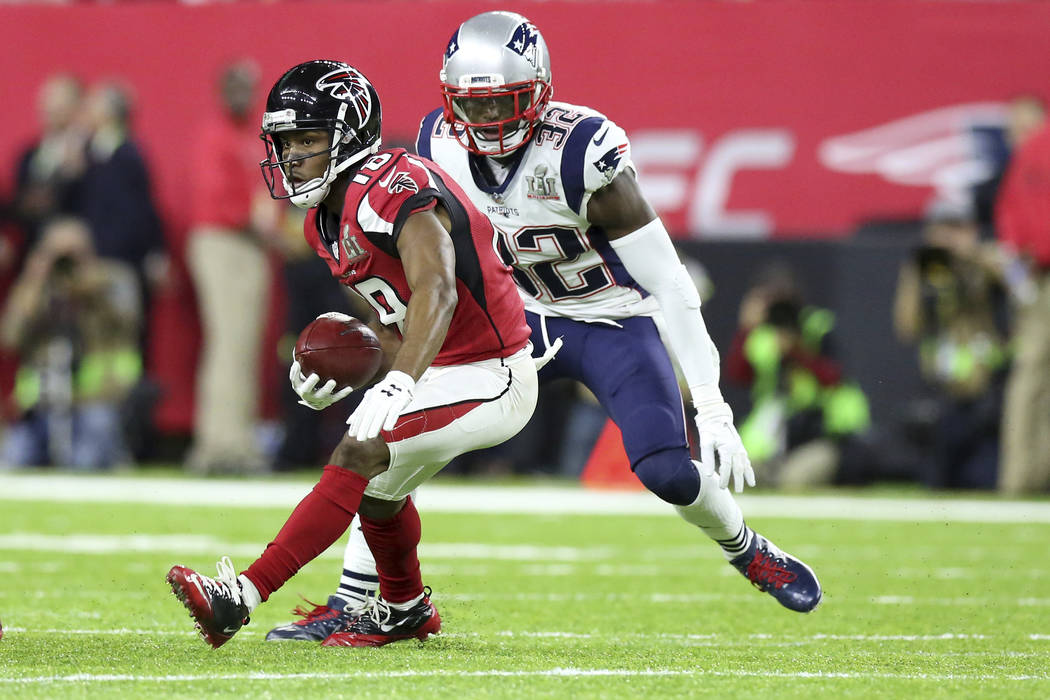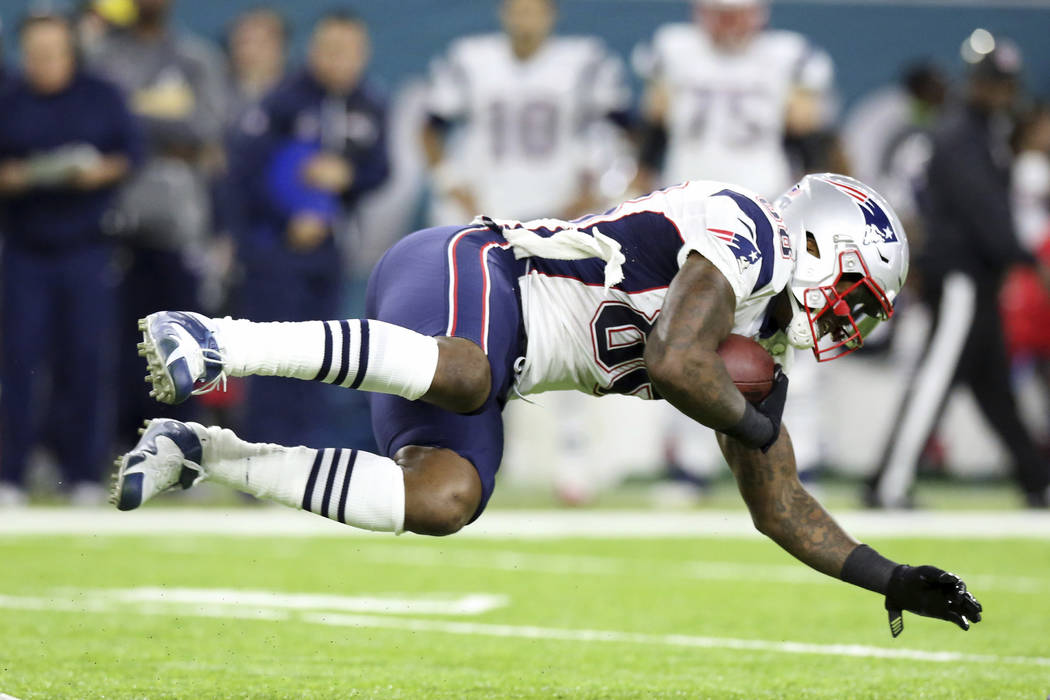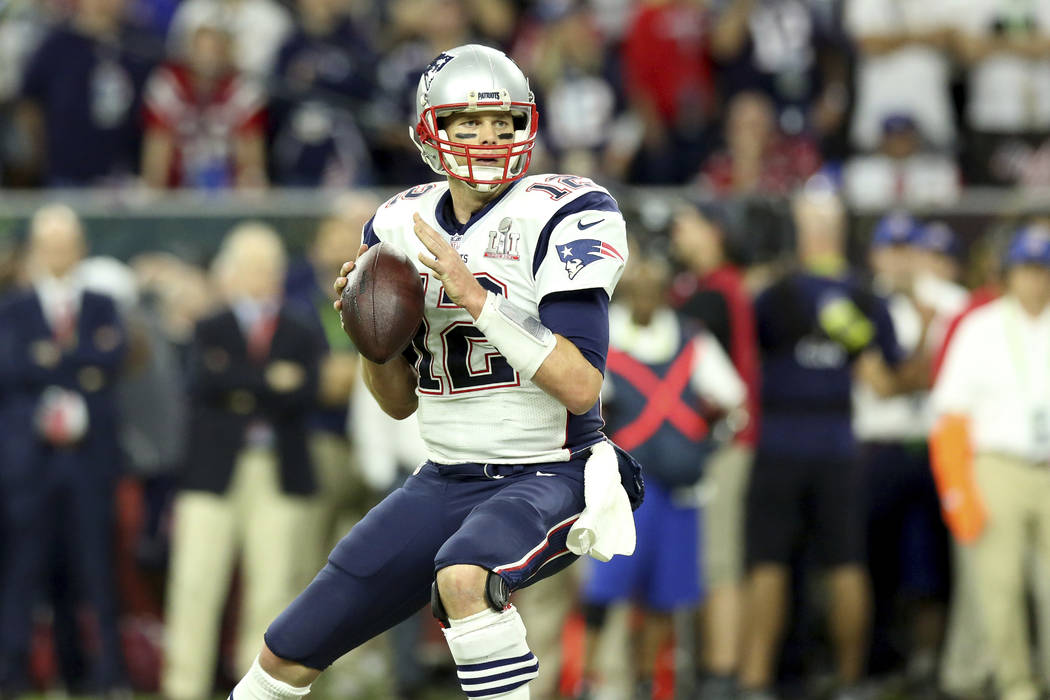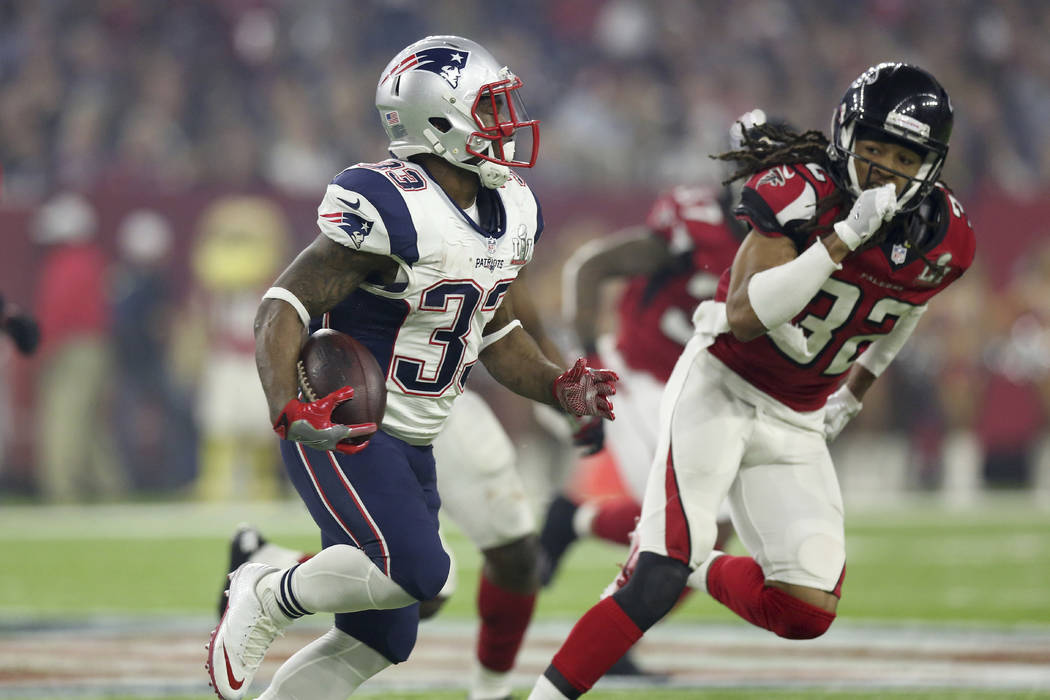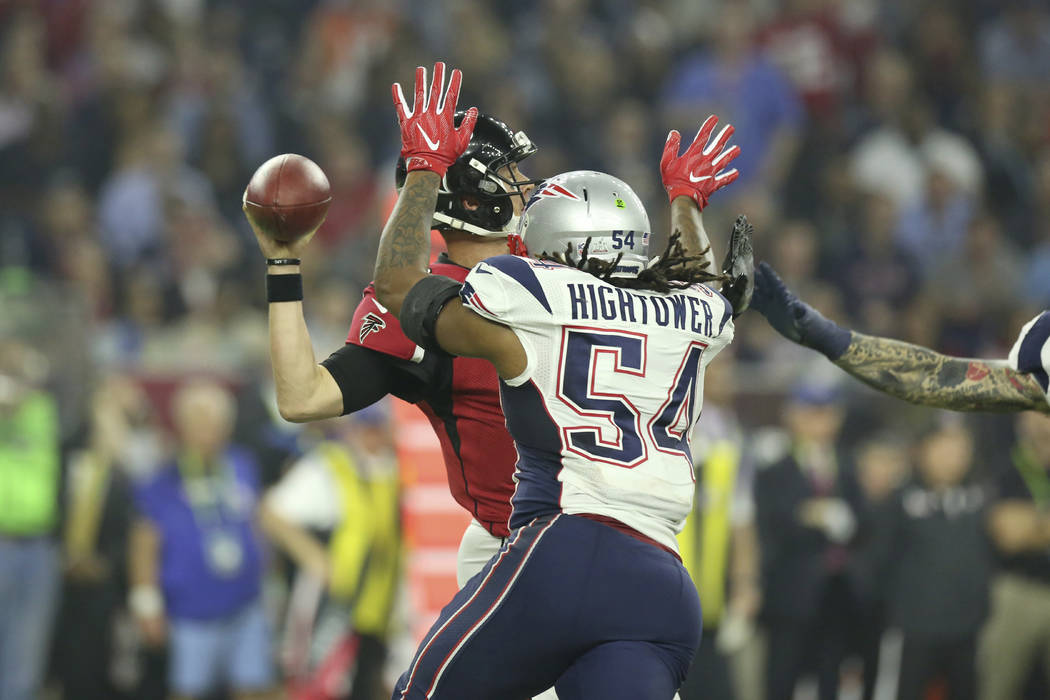 When the Patriots trailed the Falcons 28-9 late in the third quarter of Super Bowl LI, they were available at 16-1 odds on William Hill sports book's in-play money line.
William Hill bettors cashed a total of 159 in-play money-line wagers of at least 10-1 on New England, which rallied for a 34-28 overtime win.
"They just kept taking plus money. We all got electrocuted on that in-play last year," William Hill sports book director Nick Bogdanovich said. "Any time a good team comes back from the dead and wins, we get beat up on a regular basis. I don't even have to look at the report. It's just a matter of how much we lost."
In-play betting 22 percent of handle
In-play wagering — in which the point spread, total and money line are constantly adjusted during a game — generated 22 percent of William Hill's betting handle in 2017. That number is expected to keep climbing at all Las Vegas sports books as bettors become more comfortable with the fast-paced wagering option.
"It's huge. It's blowing up. It's just insane," Bogdanovich said. "People have really taken to it."
While in-play wagering and mobile apps are relatively new to Nevada sports books, they've been popular in Europe and Asia for many years.
In fact, in-play wagering generates more action than pregame betting in most sports overseas. In Asia, for example, about 90 percent of the betting handle on basketball is generated from in-play wagering, according to Craig Mucklow, vice president of trading for Don Best Sports, which supplies data and odds to sports books around the world.
"Some companies don't even bother offering pregame (odds) anymore," Mucklow said.
In-play in UK
Mucklow, a mathematician with an advanced degree in probability, helped pioneer the use of in-game wagering 20 years ago while working for StanJames.com, a United Kingdom sports book.
"We realized there was an opening in the market," he said. "Once a game had started, there was no ability for the customer to place more bets or trade out of a position.
"We developed in-play for soccer, tennis and golf and then transitioned to American sports."
Algorithms and traders
Initially, oddsmakers had to manually calculate and update the odds as each game progressed. Computer algorithms do most of the work now, but a team of 25 traders oversees the in-play odds at Don Best.
"A trader manipulates the algorithm based on momentum and different game scenarios," Mucklow said. "A couple years ago, Colorado would pull its goalie very early compared to the rest of the NHL. You can't teach an algorithm that. A game trader would intervene and adjust the odds to create a better line."
Several Las Vegas sports books still only offer limited in-play wagering, updating the odds at commercial breaks in select games. William Hill, which imported its algorithm from its book in England, offers the closest thing to play-by-play wagering on most games.
"It's fascinating. After every basket, they update the odds," professional sports bettor Frank Carulli said. "It's fast and rapid. People want action, and that's an action bet, for sure."
Extra options
Overseas books offer many more in-play wagering options, including odds on the result of the current drive, next team to score, type of next scoring play, races to 10 or 20 points and more.
"It's almost like roulette-style betting," Mucklow said. "There's a quick return, and you can reinvest it again. It's all about the customer experience."
Mucklow expects the in-play options to expand in Nevada this year and projects the in-play handle to eclipse the pregame handle in a few years.
"It won't be long," he said.
Better odds
In many cases, a bettor might get a better line during in-play wagering than before the game.
"If you take a 7-point favorite and five minutes go off the clock and nobody has scored, you're laying 6½ or 6 now," longtime Las Vegas oddsmaker Kenny White said. "Then if you punt and the other team gets the ball, you might be laying 4 and it's still 0-0."
If you like the Patriots as 4½-point favorites over the Eagles on Sunday, a better line might be available after the game starts. New England has been shut out in the first quarter of all seven Super Bowls under coach Bill Belichick.
Contact reporter Todd Dewey at tdewey@reviewjournal.com. Follow @tdewey33 on Twitter.
Epic in-play comebacks
Some of William Hill sports book's largest in-play money line underdogs that cashed:
45-1
In a Liga MX match on Sept. 10, 2016, Club America was a 45-1 underdog when it trailed 3-0. One bettor wagered $100 and won $4,500 when America rallied for a 4-3 victory.
35-1
In an NCAA Tournament basketball game March 17, 2016, Arkansas-Little Rock was a 35-1 underdog to Purdue in a game it trailed by 13 with 3:33 left. The Trojans won 85-83 in double overtime. A $2 ticket won $70.
35-1
In a baseball game Aug. 8, 2016, the Cardinals were 35-1 underdogs to the Reds when they trailed 4-0 in the bottom of the ninth. St. Louis scored five in the ninth to stun Cincinnati, winning on Yadier Molina's walk-off hit by pitch. A $2 ticket netted $70.
25-1
In an NBA game March 6, 2016, the Lakers were 25-1 underdogs to the Warriors in a 112-95 win considered one of the biggest upsets in NBA history. Los Angeles, which entered with a 12-51 record, took the lead in the second quarter and never relinquished it to Golden State, which fell to 55-6. Nine 25-1 tickets were cashed, including a $20 one that won $500.
16-1
In Super Bowl LI, the New England Patriots were 16-1 underdogs when they trailed the Falcons 28-9 late in the third quarter. When the Patriots won 34-28 in overtime, 159 bettors cashed tickets of at least 10-1 odds.
Todd Dewey Review-Journal