John Cynn outlasts Tony Miles in marathon WSOP Main Event
Updated July 15, 2018 - 7:11 am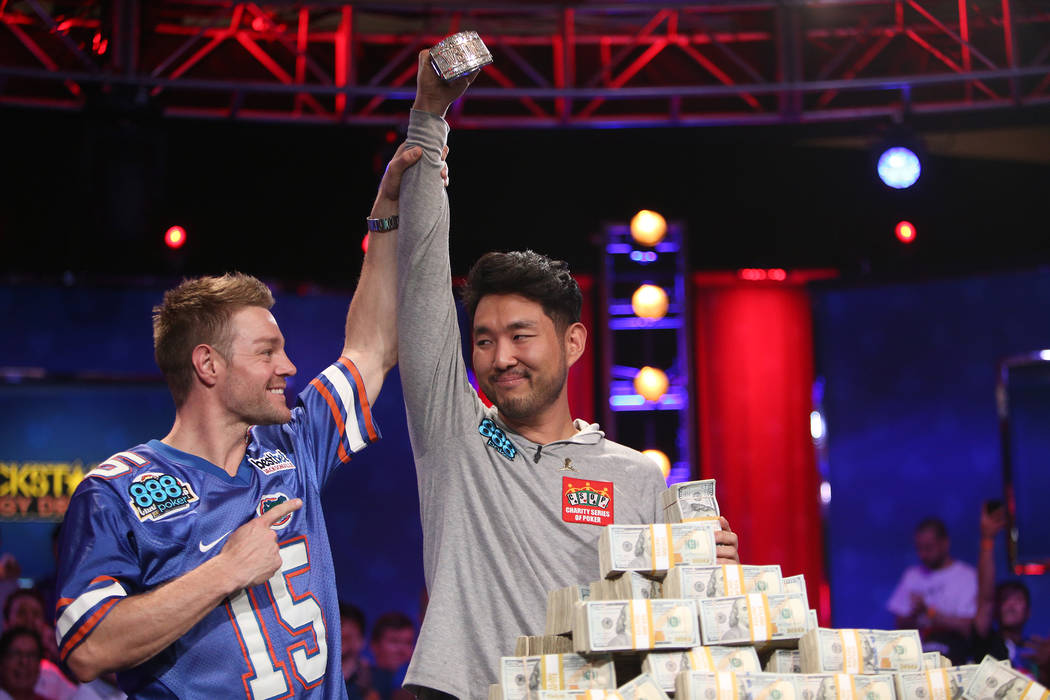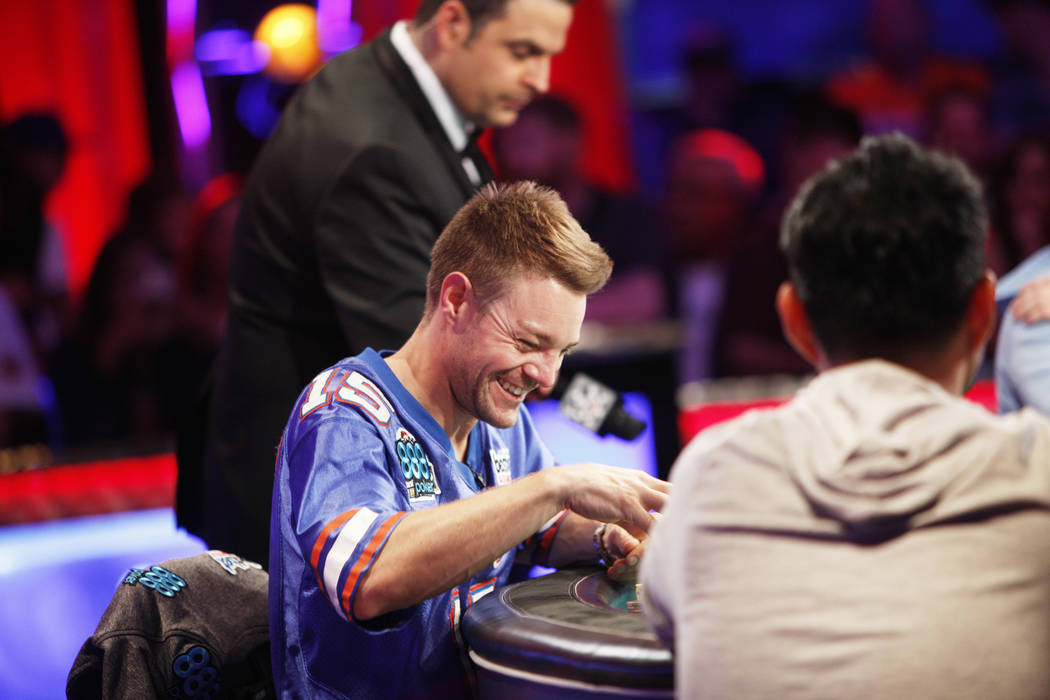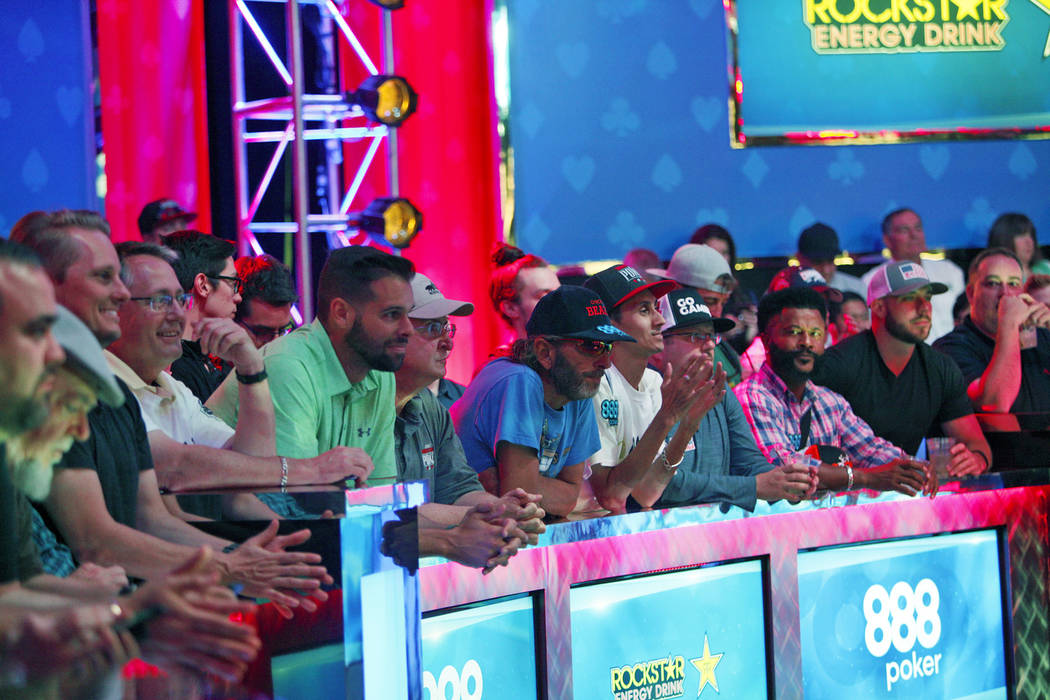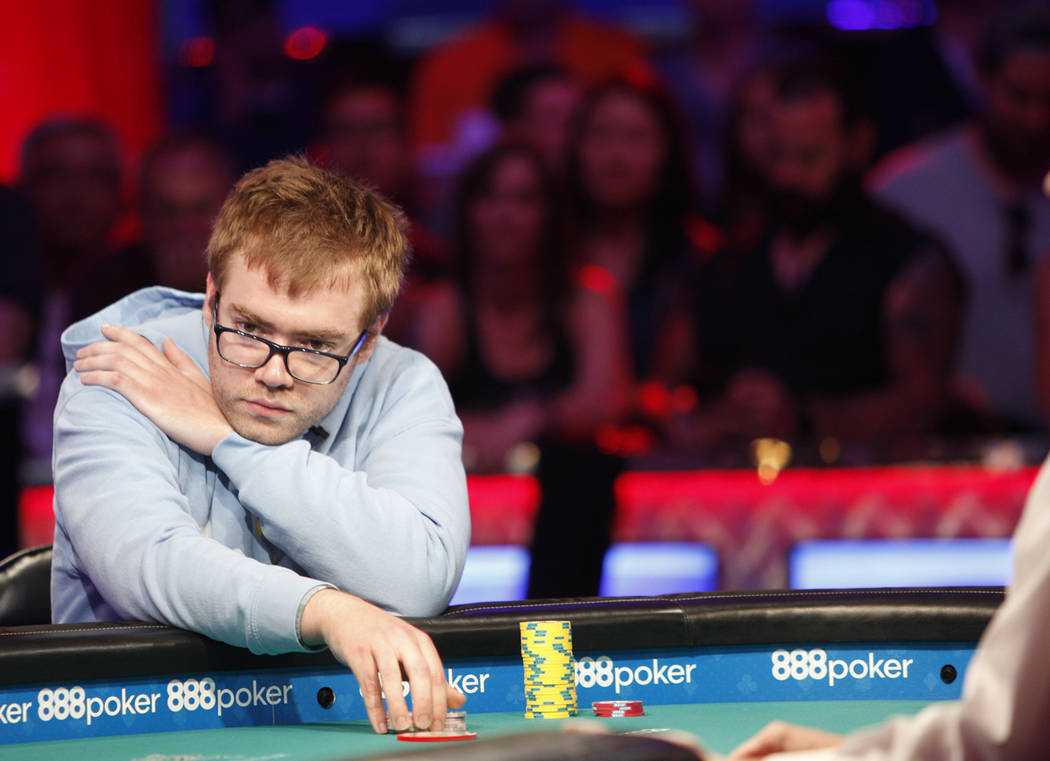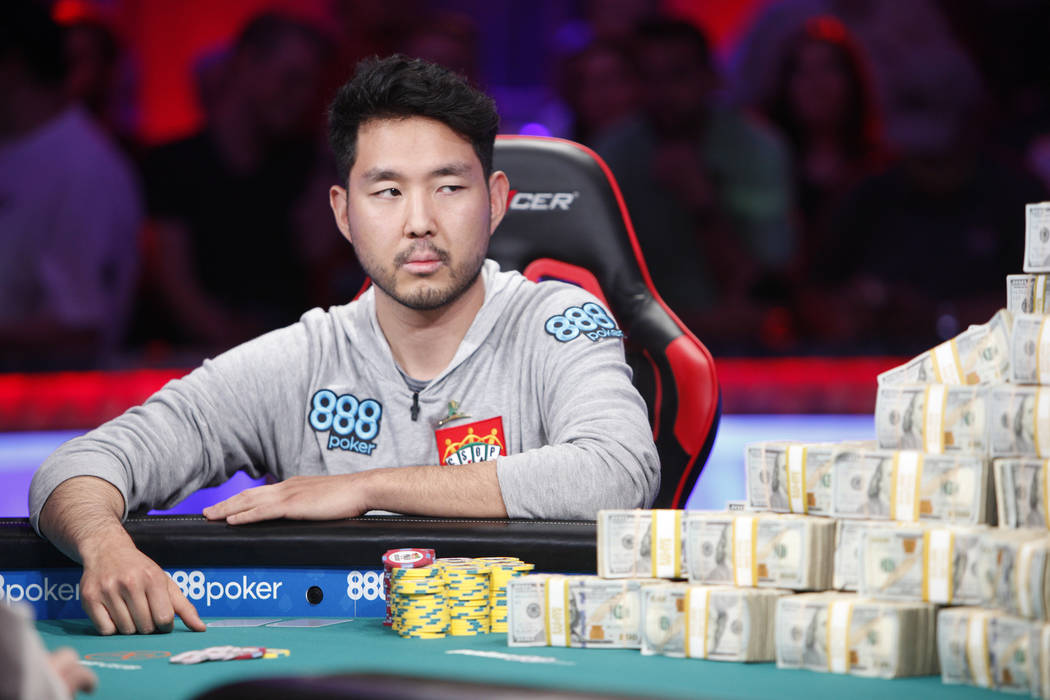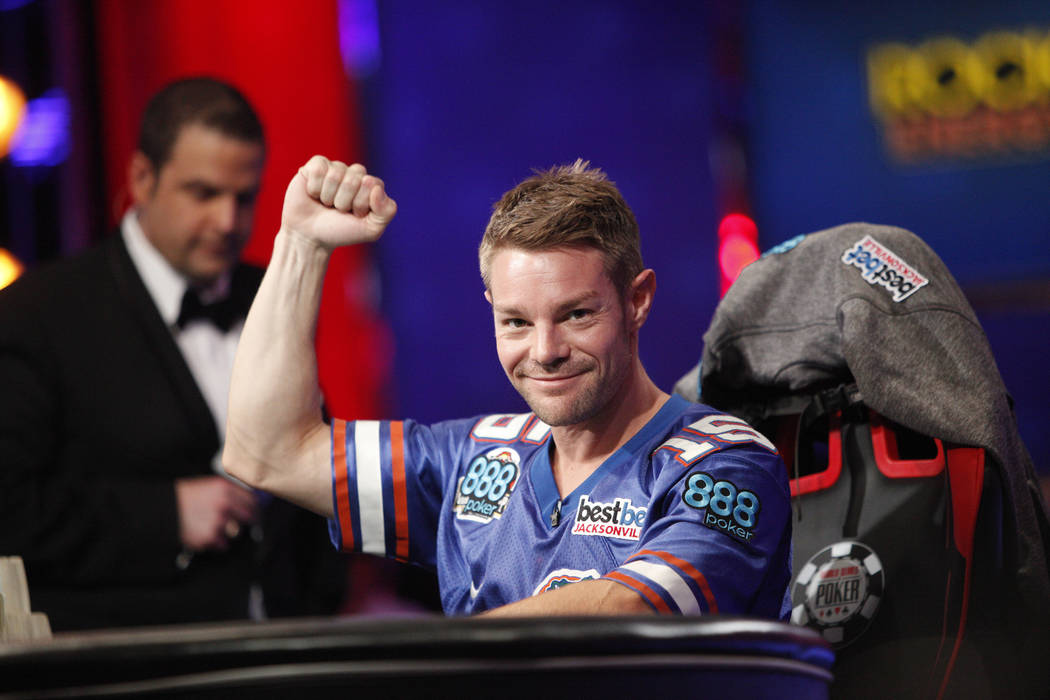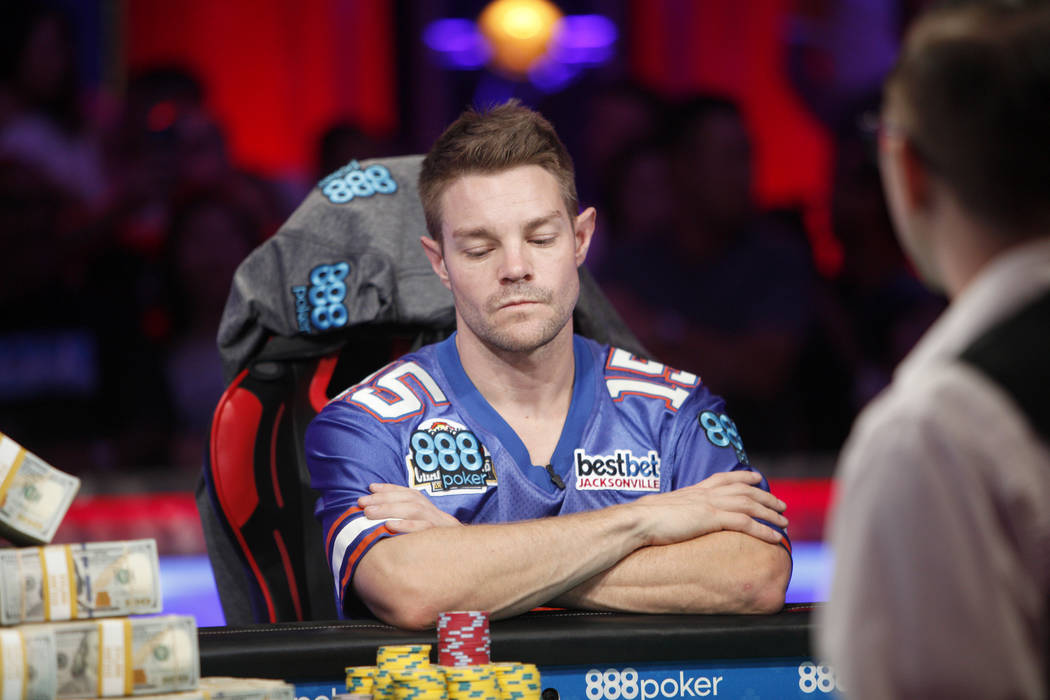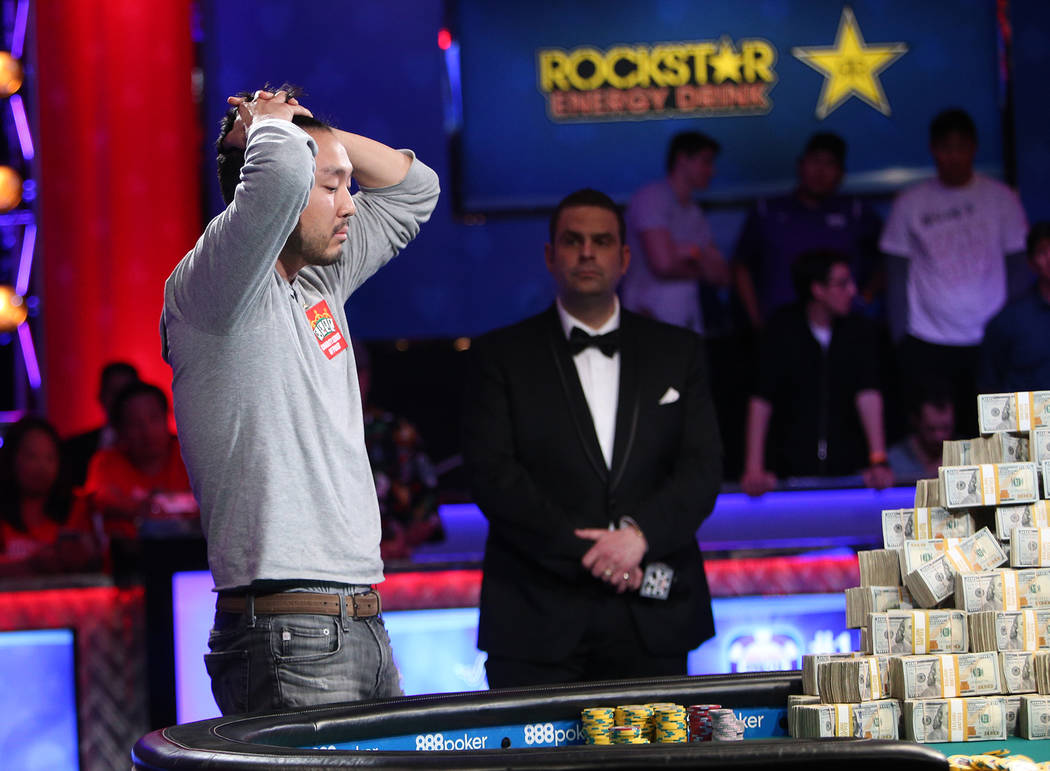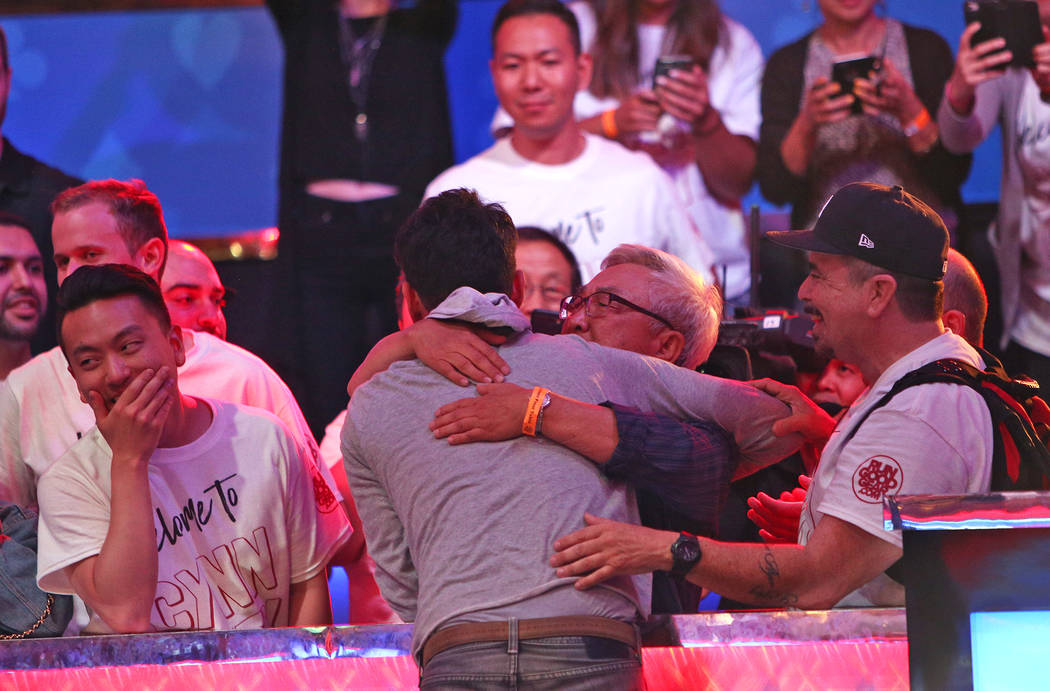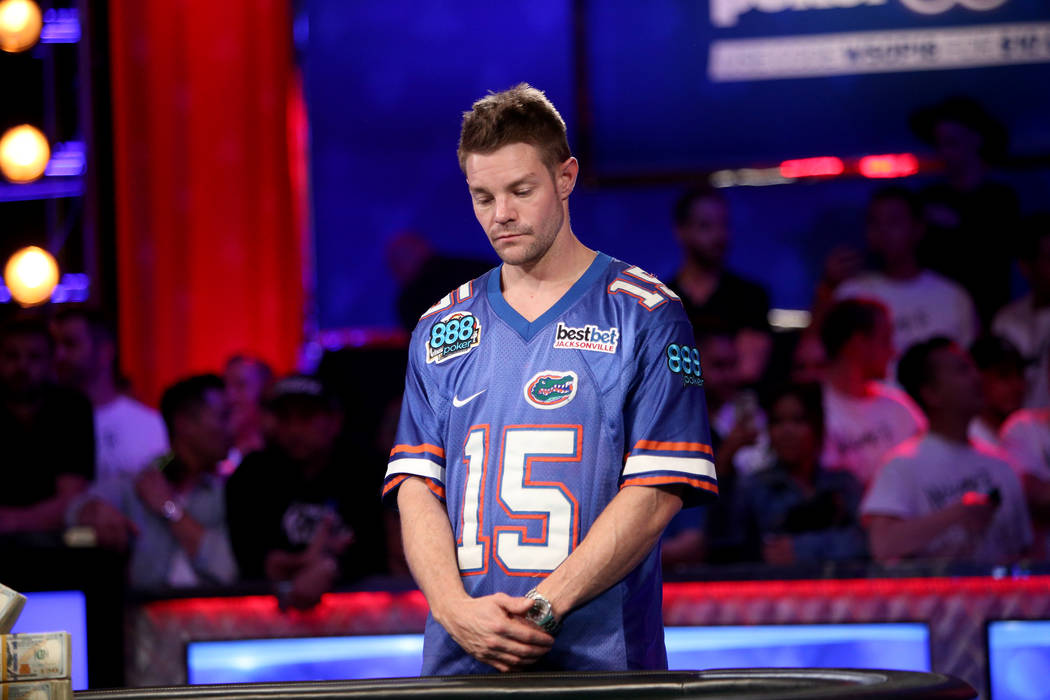 John Cynn turned Las Vegas into Cynn City early Sunday morning, when he won the World Series of Poker Main Event at the Rio Convention Center.
Cynn, who took home the $8.8 million first place prize and coveted Main Event bracelet, outlasted Tony Miles in what is believed to be the longest heads-up showdown in WSOP Main Event history.
The epic back-and-forth battle started at 6:45 p.m. Saturday and didn't end until 4:50 a.m. Sunday, a little more than 10 hours and 199 hands after it started.
A poker pro from Evanston, Illinois, Cynn outlasted 7,874 players — the second-largest field in Main Event history — to win the $10,000 buy-in No-limit Texas Hold 'em World Championship. Cynn's win came two years after he finished 11th in a field of 6,737 in the 2016 Main Event.
"Neither was supposed to happen," said Cynn, 33. "To make 11th is insane on its own. To win, that's literally something you dream of but never expect to happen.
"When I got knocked out in 11th, I was really happy. Right now, I feel overwhelmed. It's all the emotions times 10. … You can't compare that to anything else in poker."
On the final hand, Cynn had a king-jack and flopped three kings. Miles had a queen-eight and went all-in after making two pair on the turn.
Cynn thought for more than a minute before calling to effectively end the marathon session. Miles, 32, was eliminated in second place and earned a $5 million runner-up prize.
"I've never been part of anything like that," said Miles, who was born in Ogden, Utah and lives in Jacksonville, Florida. "It was incredible. This is still the dream come true making it this far. It was truly magical. I feel blessed to be here."
Cynn credits his win to a lucky streak for the ages during his 10-day run in the tournament.
"I literally might have had the six or seven luckiest days of poker in my life in that stretch," he said. "The other days were also lucky. I definitely ran amazing against (Miles), especially I would imagine in heads-up. You're not supposed to make that many hands.
"I had a couple bluffs but I just got so fortunate so many times."
The final table set the modern Main Event record for most hands with 442, eclipsing the 399 played in 2012. The final day lasted 11 hours, 20 minutes.
"It was kind of weird because you're playing heads up for the Main, but since we were playing for so long at some point it just feels like poker," said Cynn, who started Day 10 in second place. "But then obviously when you're put in pressure spots or when all the money goes in, you realize you know what it's for. You can't compare that to anything else in poker."
A former Indiana University student who quit his job as a consultant more than five years ago, Cynn called his sister and nephew on FaceTime after his victory. He then hugged his mother and father in the stands, where his family and friends wore shirts emblazoned with the words "Welcome to Cynn City."
Cynn said the prize money is "definitely going to be life-changing."
"I'm not doing bad but I'm not rich," he said. "The money's very significant. I do like to think I don't need the money to be happy but at the same time it's going to make things a lot easier. Things I want to do in life for my family and my parents. To my parents, this is money they could never imagine."
The soft-spoken Cynn also said he might use some of the money to party with his friends and then plans to travel throughout Europe, South America and Southeast Asia.
"I didn't have a plan after that," he said. "Now I can feel free to not have a plan and be OK."
Contact reporter Todd Dewey at tdewey@reviewjournal.com. Follow @tdewey33 on Twitter.
WSOP Main Event
Rio Convention Center
Final table results:
Player; Payout
1.; John Cynn; $8.8 million
2.; Tony Miles; $5 million
3.; Michael Dyer; $3.75 million
4.; Nic Manion; $2.825 million
5.; Joe Cada; $2.15 million
6.; Aram Zobian; $1.8 million
7.; Alex Lynskey; $1.5 million
8.; Artem Metalidi; $1.25 million
9.; Antoine Labat; $1 million