Micah Roberts' Sprint Cup driver ratings
August 27, 2016 - 10:39 pm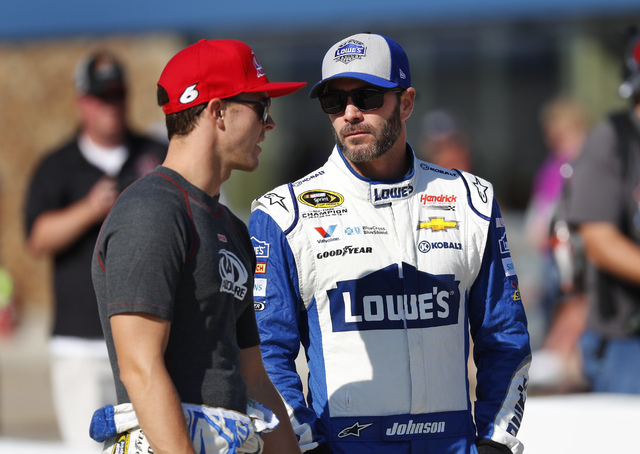 Micah Roberts' Sprint Cup driver ratings
Pure Michigan 400
Michigan International Speedway, Brooklyn, Michigan
11 a.m. Sunday (TV: NBCSP; Radio: KBAD-AM, 920)
Rating, Driver Odds Practice 1 Qualified Practice 2 Practice 3
1. Jimmie Johnson 15-1 2nd 2nd 9th 3rd
2014 winner with 16.9 average finish in 29 starts best 10-consecutive lap average in Practice 2
2. Joey Logano 6-1 3rd 1st 16th 7th
Two-time winner (2013, 2016), both from pole four of past six Michigan races won from pole
3. Brad Keselowski 7-1 13th 18th 14th 5th
2012 runner-up Michigan native has finished ninth or better in past five races on home track
4. Chase Elliott 20-1 7th 5th 3rd 2nd
Career-best runner-up in June race leading 35 laps looks to have car just as good as Johnson's
5. Kyle Busch 8-1 6th 16th 12th 21st
2011 winner, but 34th-place average past six starts best 10-consecutive lap average in Practice 2
6. Denny Hamlin 12-1 11th 3rd 17th 1st
Two-time winner (2009, 2010), fifth in this race last season 4.8 average in past five 2016 races
7. Kevin Harvick 6-1 12th 4th 7th 20th
2010 winner, runner-up in five of past seven using Kentucky chassis — led 128 laps finishing ninth
8. Carl Edwards 8-1 10th 9th 11th 9th
Two-time winner (2007, 2008), active leader with 9.5 average finish two wins in Xfinity Series
9. Kyle Larson 15-1 5th 12th 5th 8th
Career-best third in June race using same package best 10-consecutive lap average in Practice 3
10. Tony Stewart 30-1 9th 15th 1st 12th
2000 winner with 12.3 average finish in 33 starts finished fifth at Kentucky using same package
Note: NASCAR is using a reduced downforce package (shorter spoiler and splitter) on a trial basis. It has been used this season during the first Michigan race and Kentucky — both won by Team Penske Fords.
Odds courtesy of Westgate.
Micah Roberts, a former sports book director, has been been setting NASCAR lines in Las Vegas since 1994. Follow him on Twitter: @MicahRoberts7.