Micah Roberts' Sprint Cup driver ratings
November 8, 2015 - 12:37 am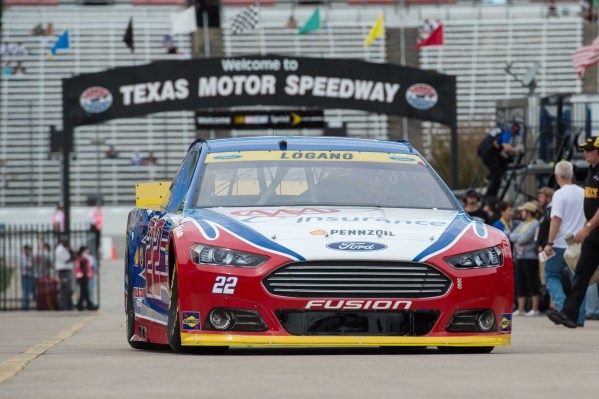 AAA Texas 500
At Texas Motor Speedway, Fort Worth, Texas
11 a.m. today, NBC (3); race starts at 11:16 a.m.
Rating Driver Odds Practice 1 Qualified Fall CMS* Kansas*
1. Joey Logano 5-1 5th 4th 1st 1st
2014 winner with fifth-place average in past five; he is the current "it" driver
2. Kevin Harvick 9-2 2nd 2nd 2nd 16th
No wins in 25 starts, but runner-up in past two; using winning Dover chassis
3. Brad Keselowski 6-1 1st 1st 9th 9th
2012 runner-up, third last fall and fifth in April; ninth or better in all nine races on 1.5s
4. Denny Hamlin 15-1 13th 9th 4th 2nd
Two-time winner (both 2010); fourth or better in past four on 1.5s — won at Chicago
5. Kyle Busch 6-1 11th 3rd 20th 5th
2013 winner, 3.5 average finish; missed spring race (leg); won on 1.5 track at Kentucky (July)
6. Jimmie Johnson 6-1 14th 8th 39th 3rd
Track-best five-time winner and 8.7 average finish; won three of first four 2015 races on 1.5s
7. Kurt Busch 12-1 10th 7th 5th 6th
2009 winner; sixth or better in past three on 1.5s; using seventh-place Darlington chassis
8. Carl Edwards 12-1 3rd 13th 6th 8th
Three-time winner, 2008 sweep; seventh or better in past five on 1.5s — won Coca-Cola 600
9. Martin Truex Jr. 12-1 20th 23rd 3rd 15th
2013 runner-up; has been one of best on 1.5s all season — second at Las Vegas
10. Jeff Gordon 30-1 19th 18th 8th 10th
2009 winner; makes 30th and final Texas start — only driver to have raced in every Cup event
NOTE: Saturday's final two practices canceled by rain. Friday's lone practice was used primarily by most drivers for mock-qualifying runs.
* Results from the past two races on 1.5-mile tracks: Oct. 11 at Charlotte Motor Speedway and Oct. 18 at Kansas Speedway. Charlotte and Texas are the most similar among all 1.5s. Data from those recent races are more relevant than the April 11 results at Texas
Odds courtesy of Westgate Las Vegas
— Micah Roberts is a former Las Vegas sports book director who has been setting NASCAR odds since 1994. Follow him: @MicahRoberts7