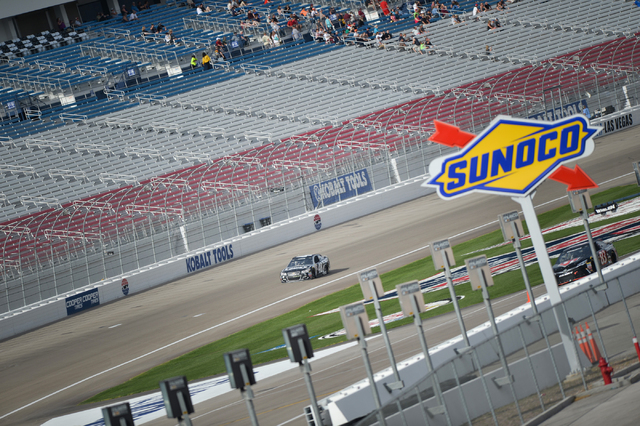 Kobalt 400
Las Vegas Motor Speedway
Race starts at 12:46 p.m. today
Rating, driver Odds Practice 1 Qualified Practice 2 Practice 3
1. Jimmie Johnson 6-1 8th 11th 13th 6th
Four-time winner has best 10-consecutive lap average in Thursday test and Saturday's Practice 2.
2. Kevin Harvick 5-1 7th 6th 22nd 22nd
2015 winner — using same chassis this week led 1,730 laps on past 25 intermediate tracks.
3. Matt Kenseth 8-1 11th 3rd 11th 1st
Three-time winner — LVMS-best 11.4 average. His car liked the windy conditions during final practice.
4. Kurt Busch 12-1 3rd 1st 10th 3rd
Career-best third in 2005, but no top 5s since using new chassis this week.
5. Carl Edwards 10-1 14th 24th 1st 2nd
Two-time winner (2008, 2011), 12.2 average using backup car — it was faster than primary.
6. Brad Keselowski 10-1 1st 4th 5th 15th
2014 winner, seventh or better in past three starts, ninth or better in past 12 races on 1.5s.
7. Joey Logano 8-1 2nd 2nd 30th 17th
Career-best fourth in 2014, 12th-place average, 14 top-5s in past 25 on intermediate tracks.
8. Dale Earnhardt Jr. 12-1 15th 20th 26th 7th
Three-time runner-up — 14.2 average runner-up last week at Atlanta — strong on long runs.
9. Denny Hamlin 12-1 13th 9th 16th 9th
Career-best third in 2007, fifth last year, third in both low downforce races last season.
10. Kyle Busch 6-1 25th 23rd 27th 14th
2009 winner from the pole , sluggish in practice, but he should be passing lots of cars to front.
Note: Along with practices Friday and Saturday, there was also five hours of testing Thursday for every team to tinker with the low downforce package. Today's race will be the second of 11 on 1.5-mile tracks this season.
Odds courtesy of Westgate Las Vegas.
Micah Roberts, a former Las Vegas sports book director, has been setting NASCAR odds since 1994. Follow him on twitter @MicahRoberts7.