NCAA Tournament betting recap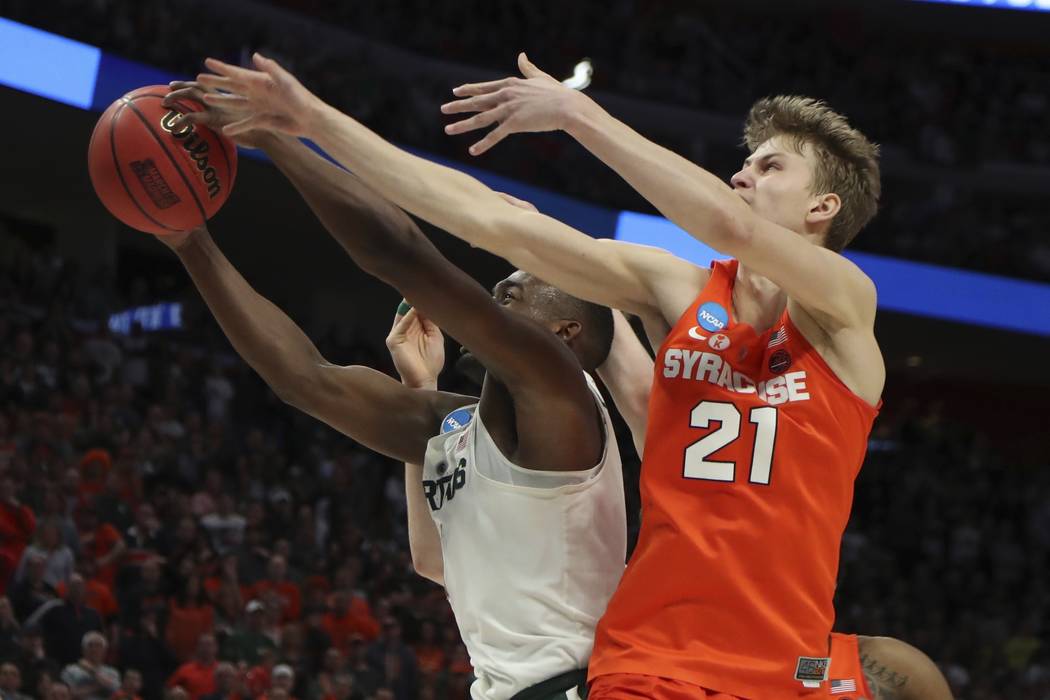 Matchup Open/Close Score
Purdue-Butler Boilermakers -3.5/-4 Purdue, 76-73
Kelan Martin made a layup with three seconds left to cut the deficit to three points and P.J. Thompson then missed a free throw for Purdue on the front end of a one-and-one with two seconds to go.
Michigan State-Syracuse Spartans -8/-10 Syracuse, 55-53
The Orange's zone defense held the Spartans without a field goal in the final 5:41 and Syracuse fouled in the final seconds rather than give Michigan State a chance to tie with a 3-pointer.
North Carolina-Texas A&M Tar Heels -6.5/-7.5 Texas A&M, 86-65
The Aggies went on a 15-0 run to erase an early 20-13 deficit en route to a 14-point halftime lead and cruised the rest of the way. North Carolina made only 6 of 31 3-point attempts.
Cincinnati-UNR Bearcats -7/-8.5 UNR, 75-73
Josh Hall's tiebreaking shot in the lane with 9.1 seconds left capped the Wolf Pack's stunning comeback from a 22-point deficit in the final 11 minutes and burned a pile of sharp money. UNR was available at 22-1 odds on the in-play money line in the second half.
Clemson-Auburn Auburn -1/-1.5 Clemson, 84-53
Clemson closed the first half on a 30-6 run and led by as many as 41 (70-29) in the second half.
Kansas State-UMBC Wildcats -10/-10 Kansas State, 50-43
With the Wildcats up by nine with nine seconds left, Cartier Diarra missed two free throws and Isaiah Rogers made a shot for UMBC with one second remaining.
Xavier-Florida State Musketeers -6/-5.5 Florida State, 75-70
The Seminoles erased a 12-point second-half deficit and outscored Xavier 31-14 down the stretch, scoring the final seven points of the game.
West Virginia-Marshall Mountaineers -12/-12.5 West Virginia, 94-71
The Mountaineers took control with a 19-0 first-half run and never looked back.
Contact reporter Todd Dewey at tdewey@reviewjournal.com. Follow @tdewey33 on Twitter.