NFL Week 11 betting breakdown
November 18, 2017 - 5:37 pm
Updated November 18, 2017 - 5:37 pm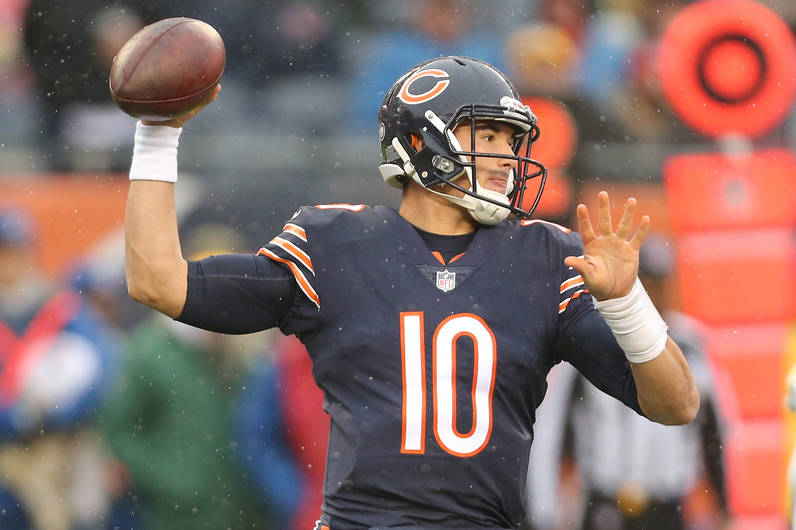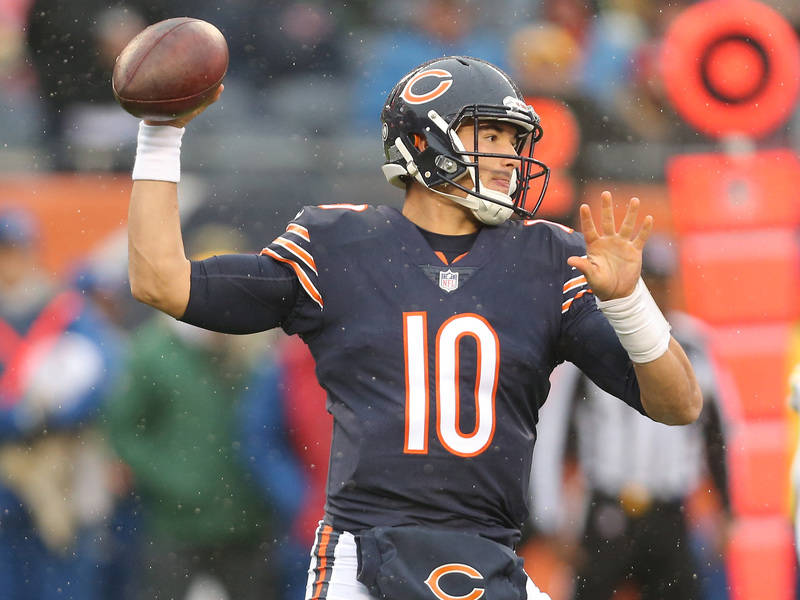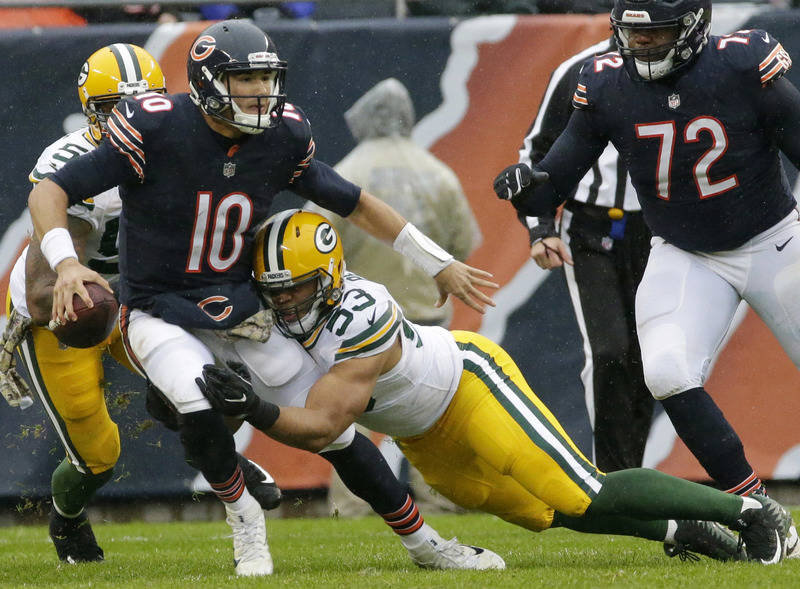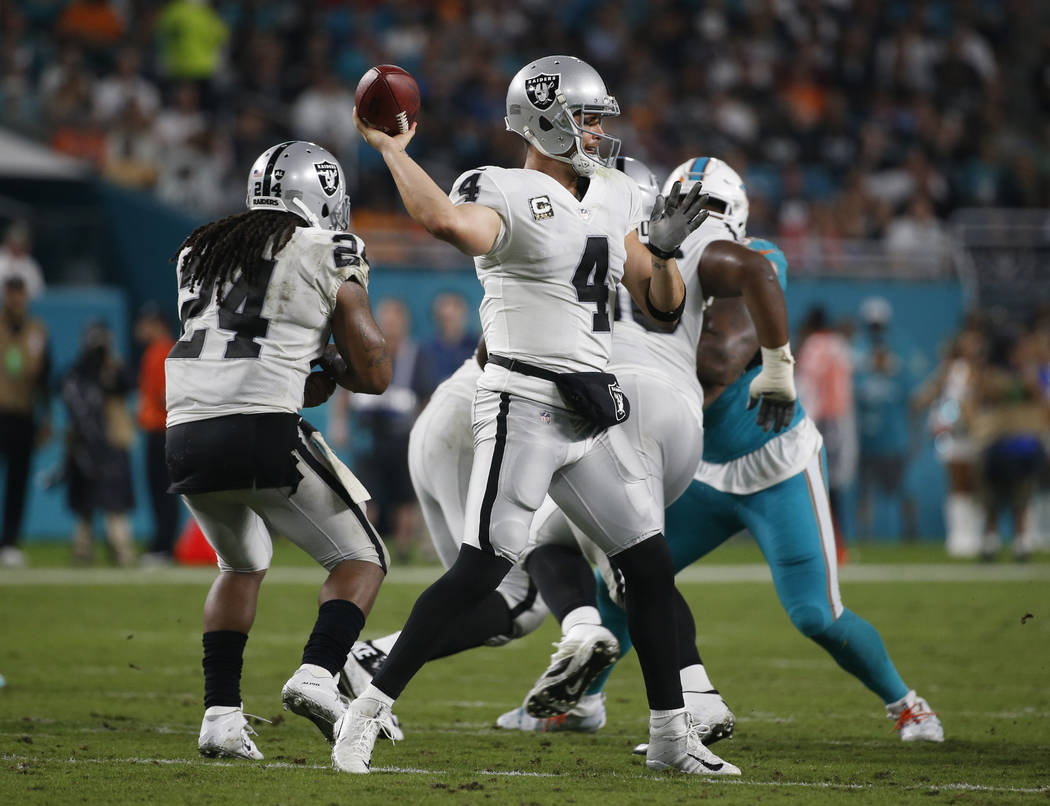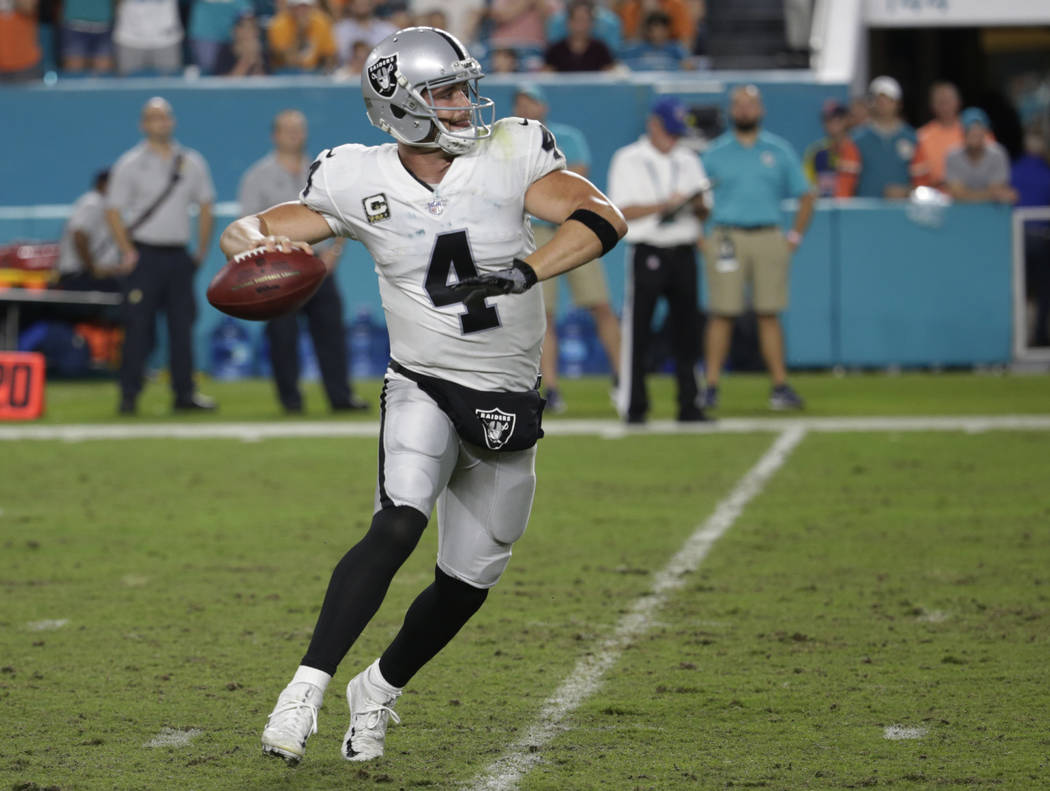 Dana Lane, DanaLaneSports.com
Lions (5-4) at Bears (3-6)
Time: 10 a.m.
Line/Total: Lions -3, 41
Analysis: Since taking over in Week 5, Bears quarterback Mitchell Trubisky has been efficient, but the No. 2 overall draft pick has to give me more of a sample size before I support Chicago financially. Trubisky is 2-3 in a starting role, but aside from his 297-yard effort in last week's 23-16 loss to Green Bay, he hasn't shown the ability to carry the Bears offense. In Chicago's two wins with Trubisky, he has completed 12 passes.
By the numbers: The Lions are 8-0 against the spread in their past eight November games. … Detroit has won seven of the past eight meetings in Chicago. … In the Bears' past 34 games with a spread of 3 points or fewer, the over is 23-11.
Pick: Lions, 26-20
Jaguars (6-3) at Browns (0-9)
Time: 10 a.m.
Line/Total: Jaguars -8, 37
Analysis: Nothing breeds confidence like a ticket with the Browns on it, but they showed me enough last week against the Lions to grab the eight points at home against the Jaguars. Cleveland squandered an early 10-point lead on the road, but I never felt like it quit. This is a Jacksonville franchise that hasn't had a winning season since 2007, so let's pump the brakes until we know that they can cover large road numbers.
By the numbers: We know the Browns don't have any sparkling ATS trends. But historical trends have given us a reason for pause when backing the Jaguars, who have failed to cover 12 of their past 16 games when favored by 3½ to 10 points.
Pick: Jaguars, 23-17
Rams (7-2) at Vikings (7-2)
Time: 10 a.m., KVVU-5
Line/Total: Vikings -2½, 45½
Analysis: Yes, the Rams and Vikings are playing for NFC supremacy, which doesn't really roll off the tongue. Much has been made about Minnesota's defense, which has allowed 18.3 points per game. But this will be its stiffest test, as the NFL's highest-scoring offense (32.9 points per game) comes to town. These two don't play often, but you can bet someone has brought up the fact that the Rams haven't beaten the Vikings in their past four attempts.
By the numbers: The over has cashed in seven of the past 10 meetings. … The Rams are on an 8-3 over run. … Los Angeles is on a 10-4-1 ATS uptick as a underdog of 3 points or fewer.
Pick: Rams, 27-20
Ravens (4-5) at Packers (5-4)
Time: 10 a.m.
Line/Total: Ravens -2, 38
Analysis: It's feast or famine for the Ravens, who have lost five games by an average of 13.6 points and won four by 21.8 ppg. This Ravens team is better than 4-5. Baltimore boasts a terrific special teams unit that probably will force Packers backup quarterback Brett Hundley into long-field situations. Plus, the Ravens are coming off a bye week, allowing them to prepare for a Green Bay offense that has lacked complexity.
By the numbers: The Packers are 3-8 ATS in their past 11 games in November. … The over is on a 7-0 streak when Green Bay plays a team with a losing record, 10-2 after a Packers win and 17-5 in Green Bay's past 22 games.
Pick: Ravens, 23-17
Buccaneers (3-6) at Dolphins (4-5)
Time: 10 a.m.
Line/Total: Pick, 41½
Analysis: This game has the feel of something strange happening, like a missed extra point or sloppy execution that leads to money changing hands late. This should be an emotional week for the Dolphins, who are playing during their scheduled bye week because of Hurricane Irma.
By the numbers: Tampa Bay is on a 1-6-1 ATS slide. … The under is 8-2-1 in the Bucs' past 11 games on grass. … The under is 6-1 when Miami plays on Sunday after a Monday night appearance.
Pick: Dolphins, 21-17
Redskins (4-5) at Saints (7-2)
Time: 10 a.m.
Line/Total: Saints -7½, 51
Analysis: I'm fully aware that the Saints are playing as well as anyone else in the NFL. But with the Rams, Panthers and Falcons coming up, I can envision New Orleans looking ahead to more impactful games. Coach Sean Payton will want to win this one with as vanilla of an offense and defense as he can, giving the Rams little to watch in film study. The Saints will rely on their defense, ranked eighth in the NFL, to win this one late.
By the numbers: The Redskins are 11-4 ATS in their past 15 road games. … Washington is 9-4 ATS after a straight-up loss. … The under is 8-2 in the game after a New Orleans victory of at least 14 points.
Pick: Saints, 26-23
Chiefs (6-3) at Giants (1-8)
Time: 10 a.m., KLAS-8
Line/Total: Chiefs -10, 46
Analysis: Don't overthink this too much. Kansas City is the better team and will roll. Giants coach Ben McAdoo had a team meeting this past week so everyone could watch film and talk about how to erase their flaws. But it's clear McAdoo has lost this team. A blowout loss to the Rams, followed by an embarrassing defeat to the equally horrible 49ers has shown me all I need to see when betting this one.
By the numbers: The Chiefs are 7-1 ATS after an ATS loss and 6-1 ATS after a straight-up loss. … The under is on a 7-0-1 surge after Kansas City's bye week and is on a 5-0-1 streak in the series.
Pick: Chiefs, 30-14
Cardinals (4-5) at Texans (3-6)
Time: 10 a.m.
Line/Total: Texans -1½, 38
Analysis: It was announced Friday that Blaine Gabbert will start at quarterback for Arizona in place of Drew Stanton. Although Gabbert's 9-31 record as a starter is cause for concern, it doesn't worry me as much as Houston's attempt to replace Deshaun Watson with Tom Savage. Gabbert's mobility will be an asset, and I expect big plays from the inexperienced but fast Cardinals secondary against Savage.
By the numbers: Arizona is on a 7-1 under run. … The under is 6-1 after the Texans score fewer than 15 points in their previous game. … The Texans are 0-3 when Savage starts.
Pick: Cardinals, 24-16
Bills (5-4) at Chargers (3-6)
Time: 1:05 p.m.
Line/Total: Chargers -5½, 41
Analysis: This one looks too easy, and I can't take the bait. An inexperienced quarterback in Nathan Peterman for the Bills against veteran Philip Rivers, who was named the Chargers' starter Friday after completing concussion protocol. This matchup alone has bettors rushing to the window, as the line has moved 1½ points at most spots in favor of the Chargers. But let's give the Bills' offensive line some credit, as it has been fantastic at pass blocking. The line protects Peterman well enough to allow him to keep it close.
By the numbers: The Chargers are 2-7-1 ATS after a straight-up loss. … The over is 8-3 in the Bills' past 11 games vs. opponents with a losing record and 13-6 when the Bills lost their previous game by at least 14 points.
Pick: Chargers, 26-23
Bengals (3-6) at Broncos (3-6)
Time: 1:25 p.m.
Line/Total: Broncos -2½, 39
Analysis: Nothing about Marvin Lewis' team influences me to back them. The Bengals are last in the NFL in rushing with 70.1 yards per game, and they're 27th in rushing defense (123.6 ypg). They're also playing their third consecutive road game. The once-vaunted Broncos defense gets a piece of its confidence back.
By the numbers: The Broncos are 10-4 ATS after allowing at least 30 points in their previous game. … The over is 9-3 after Denver allowed 30 points or more in its previous game.
Pick: Broncos, 23-17
Patriots (7-2) at Raiders (4-5)
Time: 1:25 p.m., KLAS-8
Line/Total: Patriots -7, 54½
Analysis: In most cases like this, when teams are playing in other countries, I tend to look to the under because I don't think teams are as sharp offensively as they would be with a normal routine. The Patriots have stayed in the high altitude of Colorado all week before flying to Mexico City, definitely not normal. Oakland will be as close to its routine as a team can get considering it's coming off a bye week. Derek Carr has more than 300 yards passing in two of his past three games.
By the numbers: The Raiders have covered five straight games off their bye week. … The under is 9-2 in New England's past 11 games on grass.
Pick: Patriots, 28-24
Eagles (8-1) at Cowboys (5-4)
Time: 5:25 p.m., KSNV-3
Line/Total: Eagles -5½, 48
Analysis: The Eagles have won seven straight games and eight of nine. Not a great time for Ezekiel Elliot to be suspended, but he'll miss his second straight game for Dallas. The Eagles are clearly the healthier team, as the Cowboys are expected to be without left tackle Tyron Smith and linebacker Sean Lee, the heart of their defense. Dallas couldn't protect Dak Prescott's backside against the Falcons last week, as Adrian Clayborn continuously beat Smith's backups.
By the numbers: Dallas is on a 2-8 ATS slide against teams with a winning record. … The Cowboys are on a 9-21-1 ATS slide on field turf. … The under is 11-5 the week after the Eagles' bye and 40-19 the week after Philadelphia scores at least 30 points.
Pick: Eagles, 24-21
Falcons (5-4) at Seahawks (6-3)
Time: 5:30 p.m. Monday, ESPN
Line/Total: Seahawks -2½, 45
Analysis: The news of Seahawks quarterback Russell Wilson needing jaw realignment drove many to back the Falcons, as many sports books are reporting a ticket and money count in Atlanta's favor. If safety Earl Thomas returns, as has been reported, Seattle will get a huge boost in the secondary.
By the numbers: The over is 6-1 in the past seven meetings. … The Falcons are 6-13 ATS after a win of at least 14 points. … The Seahawks are 8-2-1 ATS in their past 11 Monday games. … The Falcons are on a 14-4-1 over run against the NFC.
Pick: Seahawks, 27-20