Oddsmaker Jimmy Vaccaro leaves Las Vegas after 44 years
Updated February 1, 2019 - 6:39 pm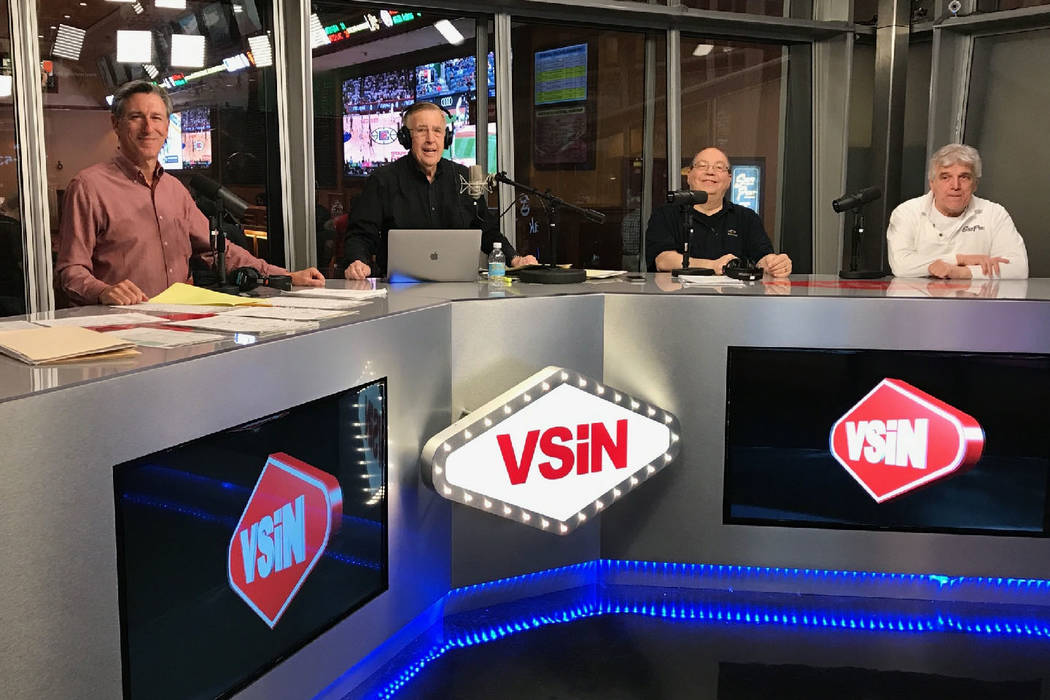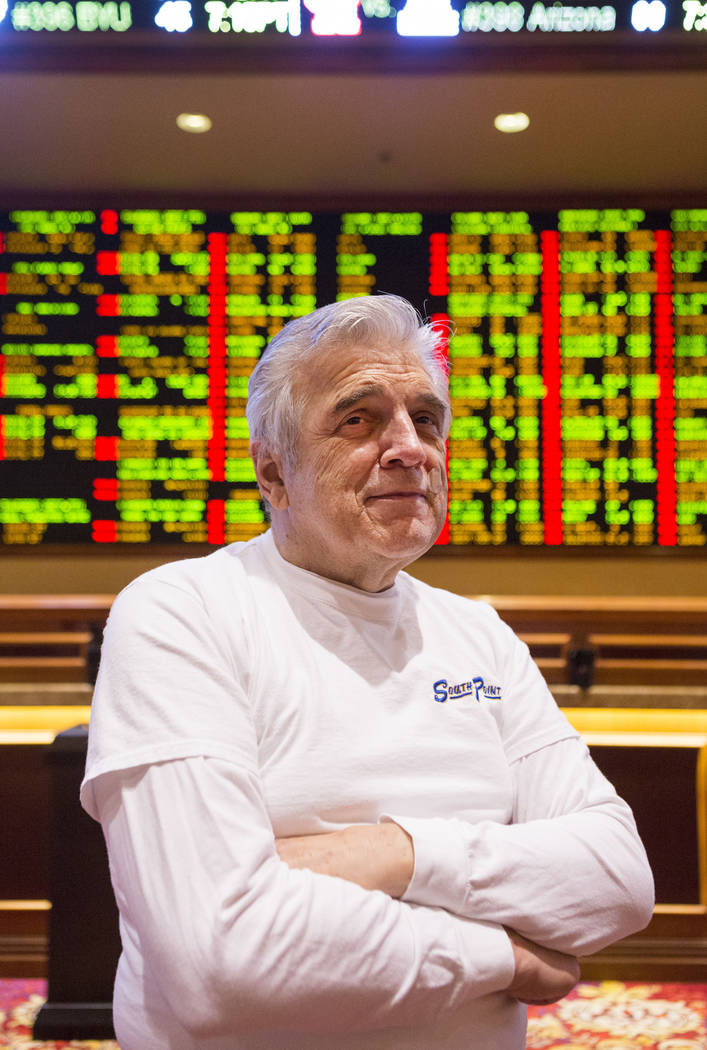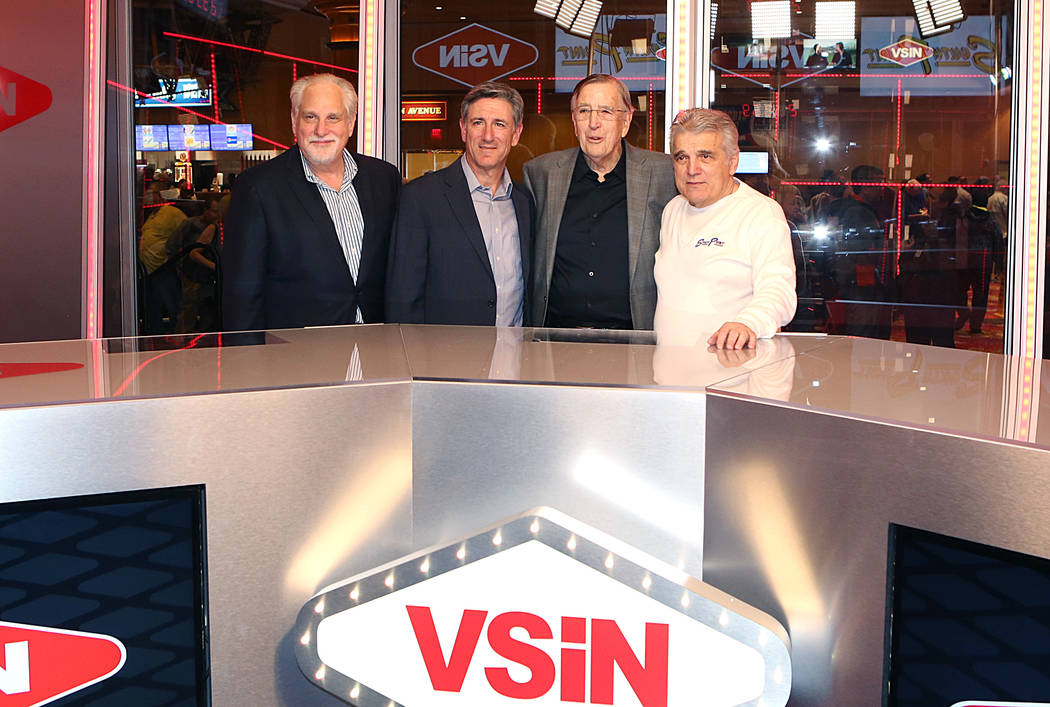 Legendary oddsmaker Jimmy Vaccaro has left Las Vegas after 44 years in the sportsbook industry to become director of sports relations for Rivers Casino in Pittsburgh.
Vaccaro, 73, was born and raised in the Pittsburgh suburb of Trafford, Pennsylvania, and said he couldn't pass up the chance to go home.
"That was the main thing I wanted to do," he said Friday from Trafford in a phone interview. "I feel good about the sports betting legalization, and when the Pittsburgh thing came up, I had to think about it. It's a very big opportunity.
"It's been so many years, and growing up around here, I wanted to try it."
Sportsbook friends, please help us to welcome our new Director of Sports Relations Jimmy Vaccaro! It's a homecoming for the Western Pa. native and renowned Vegas sportsbook veteran! Welcome home Jimmy!

Gambling Problem? Call 1800Gambler pic.twitter.com/cqIJFMzrpp

— Rivers Casino (@WinBigRivers) February 1, 2019
Vaccaro, who had worked as an oddsmaker at the South Point since 2013, will handle media relations for Rivers Casino — owned by Rush Street Gaming, which also owns Rivers Casinos in Illinois and New York and the SugarHouse Casino in Philadelphia.
"Jimmy's not behind the counter anymore. I'm a former bookmaker," Vaccaro said. "They want me to be the front guy to promote the book."
Rivers Casino in Pittsburgh is located a short walk from Heinz Field and PNC Park.
"It's a very vibrant city now, quite different than when I was a kid," he said. "It'll be crazy when the Steelers are playing."
Vaccaro was introduced to gambling at "Louie's pool room" in Trafford.
"I started going in there when I was 12," he said. "The excitement of the older guys always playing gin rummy and pinochle was an attraction to me. That doesn't mean I made any money, but a light bulb went off.
"I made some scores and went broke and made some scores and went broke. That was part of my Ph.D, understanding how to win and how to lose."
Vaccaro moved to Las Vegas in 1975, when he began working as a blackjack dealer at the Royal Inn after owner Michael Gaughan let him attend his dealer school with the understanding that he would pay back the $250 cost when he had the money.
Gaughan later asked Vaccaro to help him open a sportsbook at the Royal Inn, and Vaccaro vividly recalls the conversation.
"He said, 'Do you know how to run a sportsbook?' I said, 'No.' He said, 'Good. Neither do I,'" Vaccaro said. "Michael, being as innovative as he was, knew the sportsbook was a great magnet for the casino."
Three years after Frank "Lefty" Rosenthal opened the first book in a Strip casino at the Stardust, Vaccaro and Gaughan opened the Barbary Coast sportsbook in 1979.
"That's what pushed sports betting to hotels," Vaccaro said. "Within five years after the Barbary opened, over 25 books opened up. They could see the usefulness."
Vaccaro, who created team season win totals, also ran the MGM and Golden Nugget books in the 1980s before opening The Mirage sportsbook for owner Steve Wynn in 1989.
A year later, Vaccaro was the only bookmaker to post odds on Mike Tyson's upset loss to Buster Douglas. In December, Vaccaro was featured on ESPN's "30 for 30" documentary titled "42 to 1," which were the odds on Douglas to pull off one of the biggest upsets in sports history.
Most of the action was on Tyson, with one bettor wagering $93,000 to win $3,000 on the previously unbeaten heavyweight champ.
The day after Douglas knocked out Tyson on Feb. 11, 1990, in Japan, Vaccaro was inundated with interview requests from around the world.
"No one would've looked for me if Tyson knocked Douglas out," he said. "But when he lost the fight and Douglas won, it was international news because here's this invincible guy who got his butt kicked."
The Mirage received widespread publicity when Vaccaro received word that Wynn wanted to see him.
"He said, 'What the hell did you do?'" Vaccaro said. "Then he said, 'Whatever you did, go out there and do it again.'"
Vaccaro also worked for Leroy's and William Hill sportsbooks before rejoining Gaughan at the South Point, where he always could be spotted wearing his signature white T-shirt.
"Michael Gaughan said, 'I'm going to give you a shirt that says South Point sportsbook,' and after a while I became synonymous with that white shirt," Vaccaro said. "I had 40 of them in my closet for winter, summer and spring."
The colorful Vaccaro said he bought a new wardrobe at Target after taking a 51-hour train ride to Pittsburgh. He said he's had a fear of flying since he survived a harrowing flight from Las Vegas to Chicago on a cold winter night in the 1970s.
"There was a couple, kid, that scared me off pretty good," he said.
Along with adjusting to the cold in the Pittsburgh area, Vaccaro said another big issue is finding a spa after relishing multiple weekly visits to ones in Las Vegas for the past 44 years.
"They don't have a hotel in the casino. It's down the street," he said. "I don't know what to say if there's no spa around. It's hard to take that away. For me, at the tender age of 73, I need that break in the afternoon."
Vaccaro didn't rule out a return to Las Vegas.
"You never say never," he said. "I could come back next week."
More betting: Follow at reviewjournal.com/betting and @RJ_Sports on Twitter.
Contact reporter Todd Dewey at tdewey@reviewjournal.com. Follow @tdewey33 on Twitter.